Nathi Mthethwa, born Emmanuel Nkosinathi Mthethwa, is a prominent South African Politician and Leader. He is famously known by the nickname 'Nathi', which is derived from his first name 'Nkosinathi'. Currently, Nathi Mthethwa is the Minister of Sports, Arts, and Culture. He has an interesting biography that you will love to know about. Read on!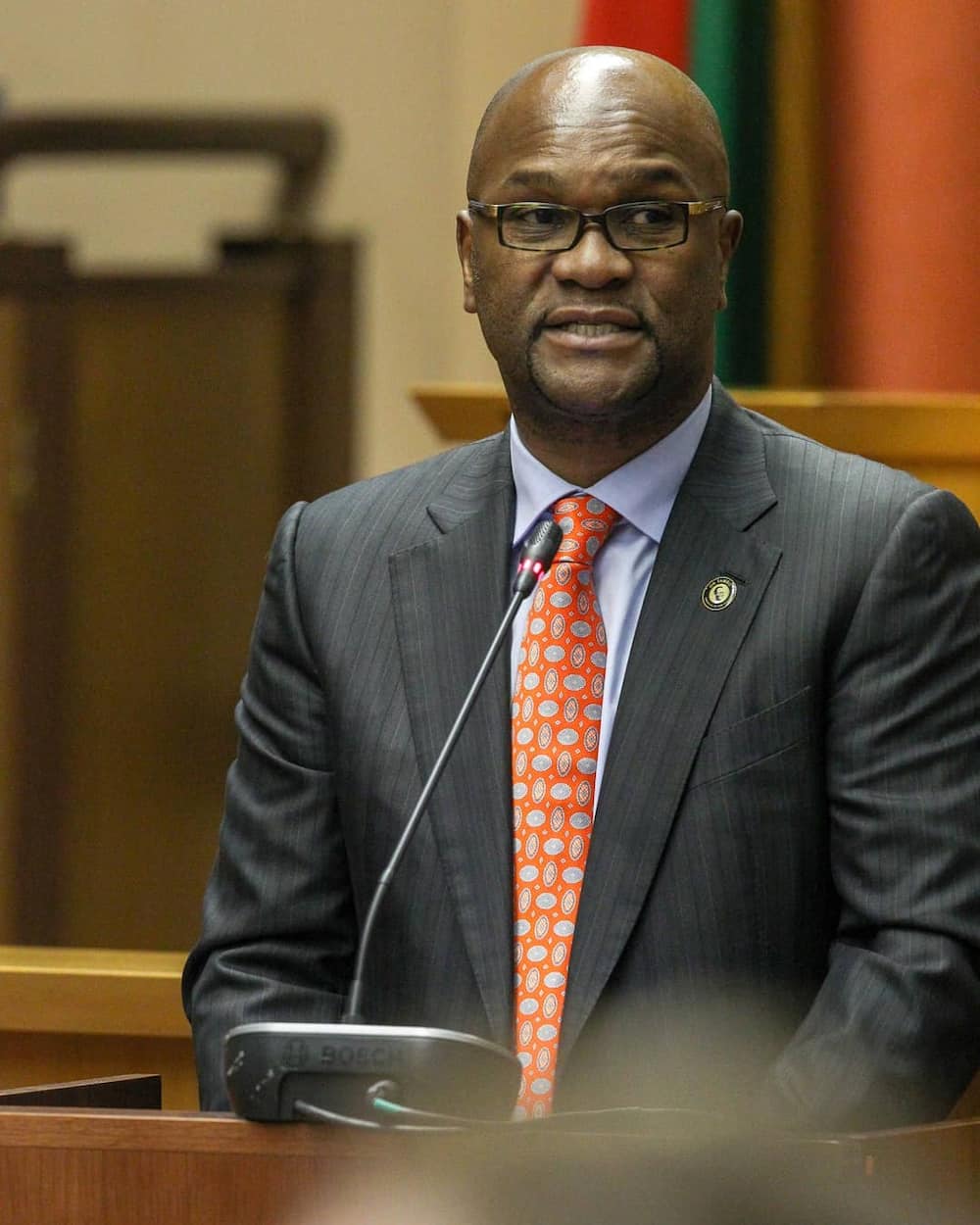 The name Mthethwa means a Chief in South Africa. It can also be used to signify 'One who rules', which has brought a close comparison between Nathi and Dingiswayo. Dingiswayo was a Mthethwa (chief) who helped Shaka Zulu at his young age. The name Mthethwa is a lineage name, which trickles down to Nathi Mthethwa.
Nathi Mthethwa profile summary
Full name: Emmanuel Nkosinathi Mthethwa
Place of birth: KwaZulu-Natal, South Africa
Date of Birth: 23rd of January, 1967
Age: 52 years
Birth sign: Aquarius
Nationality: South African
Parents: MaGumbi Mthethwa and Zanele Zondi-Mthethwa
Wife: Philisiwe Buthelezi
Occupation: Politician/Leader
Nathi Mthethwa age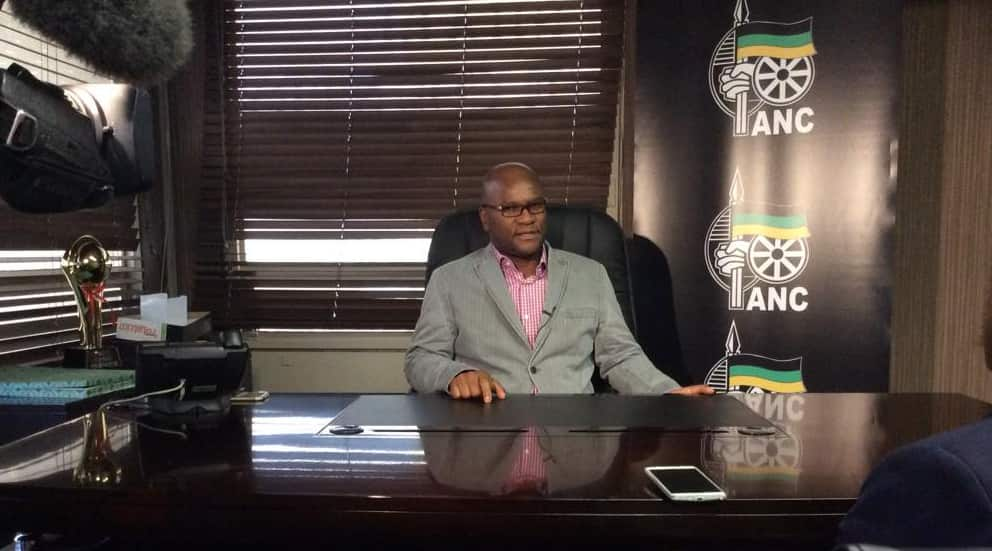 He was born in 1967, in KwaZulu Natal, South Africa to a humble middle-class family. Nathi has held many positions of leadership since he was elected as the pioneer Secretary of the ANC at the Klaarwater Branch in 1990. There are always clouds of uncertainty in the ages of most public figures. Nathi Mthethwa was born on the 23rd of January, 1967, making him 52 years. Many think of him to be older than his age because of his wisdom and the long time he has been in the public light.
Nathi Mthethwa's family
There has been a deep uncertainty about Nathi's paternity, due to his resemblance to South African President Zuma. South Africans have often raised the question, whether is Nathi thethwa Jacob Zuma's son. Nathi Mthethwa father is Magumbi Mthethwa, and his mother is Zanele Zondi Mthethwa.
READ ALSO: Diaan Lawrenson age, children, husband, wedding, TV shows, movies, nominations, and Instagram
Nathi Mthethwa wife
Nathi is married to his lovely wife, Philisiwe Buthelezi. His wife is a businesswoman who he has met in an ANC conference.
Wedding
On the 16th of February, 2013, Nathi Mthethwa tied the knot with his beautiful bride, Philisiwe Buthelezi, in a glamorous wedding ceremony. Among the guests at the wedding were the political elite, including President Jacob Zuma. Top business people were also invited to witness the romantic encounter in the Franschhoek Valley.
The wedding had a French-inspired theme, probably inspired by the Bride's experience in her studies in France.
Nathi Mthethwa's education
Mr. Nathi has attended a number of institutions of higher learning. His first was the University of Natal, where he graduated with a diploma in Community Development. He also studied at The University of Johannesburg from where he graduated with a Mining Engineering Certificate. His leadership is often characterized by his ease with words, which can be credited to the Certificate in Communications and Leadership he attained in Rhodes University.
Career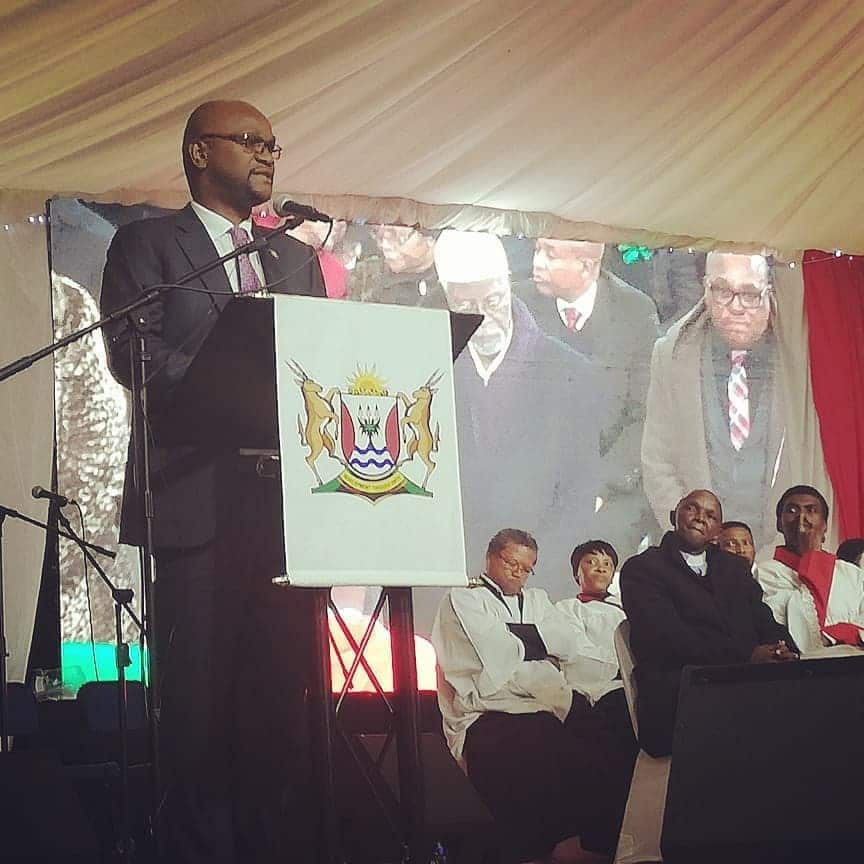 Emmanuel Nkosinathi Mthethwa has a very decorated political and leadership career. There are not many men of his age who can brag his amount of achievement in such a short duration of time.
His involvement in politics started back in his teens when he joined the Klaarwater Youth Organization at the tender age of 15 in 1982. He was unanimously elected Chairperson of the Youth Organization for the duration between 1987 and 1989.
Between 1988 and 1999, the politician acted as a shop steward of the Food and Allied Workers Union.
In 1990, around 40 members of the ANC were arrested by Government forces on accusations of being part of an operation dubbed 'Operation Vula'. Mr. Nathi was one of the arrested officials since he had been taking part in some underground tasks for the ANC.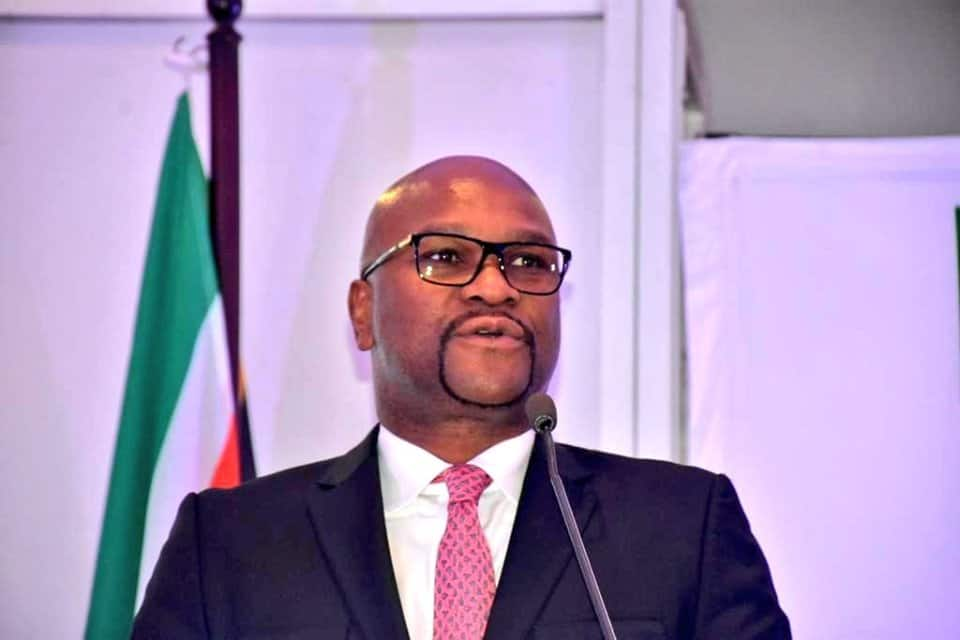 Other positions held by Mr. Nathi before his full breakthrough was Secretary of the South African Youth Congress and Chairperson of the Southern Natal Unemployed Workers Union in 1990. Between 1990 and 1992, Mr. Nathi had served as the Regional Secretary at the Natal African National Congress Youth League. In 2001, he was elected into a team of experts who would oversee the National operations of the ANC.
In the period between 2004 and 2008, Mr. Nathi was made Chairperson for a Committee set up to oversee the Minerals and Energy Portfolio. His place in the ANC was cemented in 2008 when he was elected as the party's chief whip.
During the maiden World Cup in 2010, he was selected to be part of a board of professionals to oversee the Local arrangement and handling of the global tournament.
Mr. Nathi Mthethwa's Elite career took a different turn in 2008 when he was thrown into National leadership. He was elected as the Minister for Safety and Security, a docket that was later renamed to Minister of Police. He held the position in the duration between 2008 and 2014.
In February 2014, the politician was once again appointed a minister and given the docket of Minister of Arts and Culture. In 2019, he was elected back to the same office.
Nathi and the State capture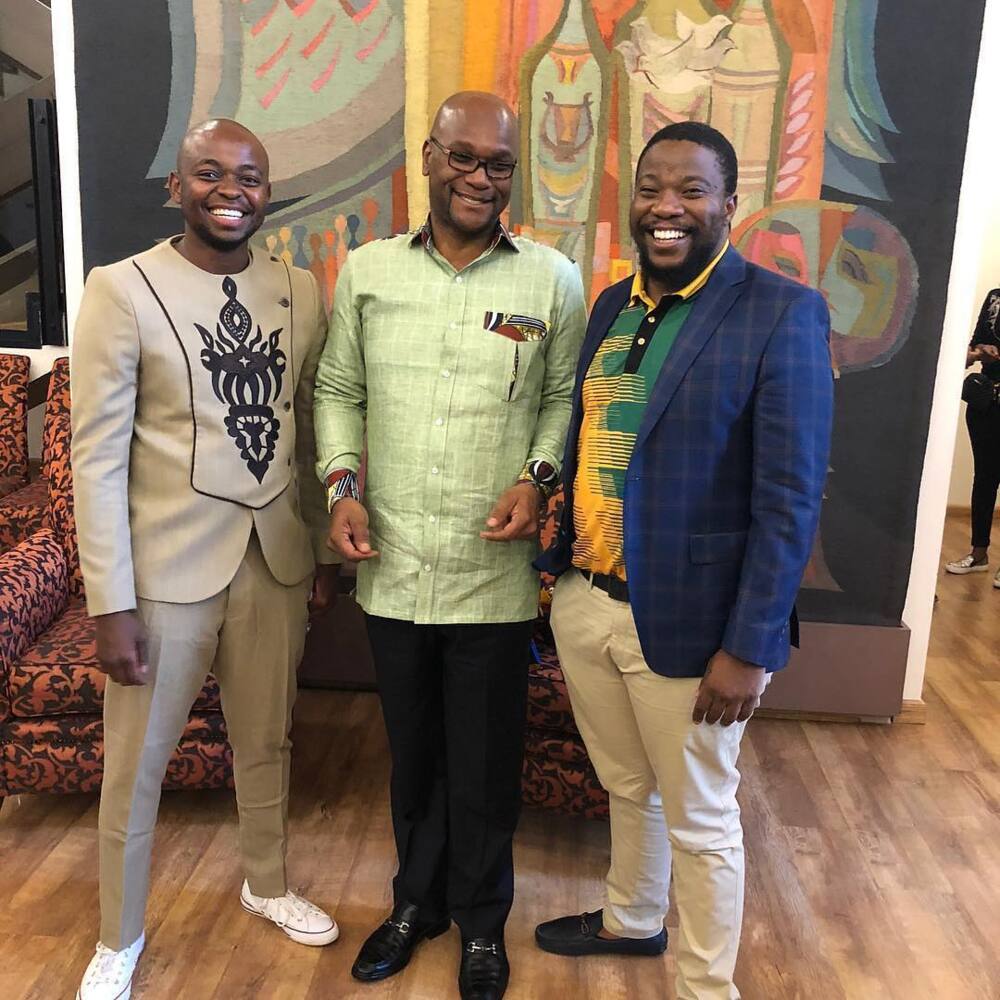 Despite his shining resume, in 2009, he found himself in a web of State Capture investigation. It is alleged that in 2009, Nathi Mthethwa, who was Minister of Police, might have received a gift in the form of a Mercedes Benz Motor Vehicle. This vehicle was acquired using the Secret Service finances.
The head witness, Mr. Naidoo, offered his testimony, alleging to have personally driven the vehicle to his private residence.
Mr. Nathis' house has also been a subject of discussion in the case of State Capture. In a hearing, the State Capture was made to understand that security renovation had been done at Mr. Nathi Mthethwa's house. These renovations included erecting a security fence, a cost that was met by taxpayers through the Intelligence Secret Service budget.
Nathi Mthethwa contact details
Phone: 076 085 3086/012 441 3000
Fax: 012 440 4485/3614
Twitter: @NathiMthethwaSA
Nathi Mthethwa is a political icon to the people of South Africa and one of the many successful projects of the ANC Party. Having started his career in leadership, he has grown to become able to command respect from both his friends and foes. Having been able to overcome the Operation Vula arrest, Mr. Nathi's star can only shine brighter, having proven himself to perform under pressure by handling critical public positions in his young age.
READ ALSO: Zandi Nhlapo age, daughter, husband, parents, hair salon, SABC and Instagram