Sihle Zikalala bio: age, family, education, house, contacts, net worth
Sihle Zikalala is not a new name as far as South Africa's political terrain is concerned. His desire for equality and social justice has been his driving force since he joined politics. He is one of the members that the ANC is proud to have. He has served in most of the party's leadership positions and has also impacted KwaZulu-Natal, his hometown, where he currently serves as premier.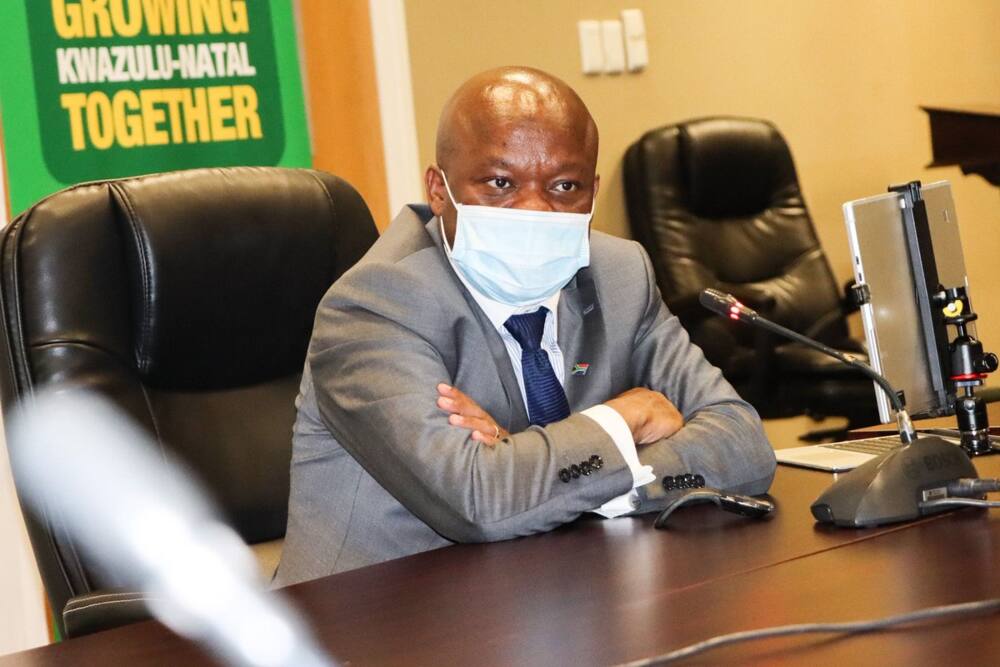 Zikalala is a South African politician who doubles as the incumbent and the 8th Premier of KwaZulu-Natal after assuming office on the 27th of May, 2019. He became the Provincial National Chairperson of the African National Congress (ANC).
Profile summary
Full name: Sihle Zikalala
Date of birth: 6th of August, 1973
Place of birth: Ndwedwe, Durban, KwaZulu-Natal, South Africa
Age: 48 years old
Nationality: South African
Marital status: Married
Spouse: Nelly Zikalala
Career: Politician
Who is Sihle Zikalala?
Sihle Zikalala is a South African politician from KwaZulu-Natal Local Municipality. He is the incumbent and 8th Premier of KwaZulu-Natal and the African National Congress' Provincial Chairperson. Where was Sihle Zikalala born? He was born in Ndwedwe, KwaZulu-Natal. So, how old is Sihle Zikalala? Sihle Zikalala age is 47 years as of March 2021. He was born on the 6th of August, 1973, in Ndwedwe town, KwaZulu-Natal.
Although much is unknown about his childhood days, he grew up to experience the circumstances surrounding the colonial and apartheid misrule where the Blacks were subjected to poverty and social/political injustice. This propelled the teenage Zikalala to join the Liberation Movement at the tender age of 15 years, and that marked the beginning of his journey as a social activist and politician.
Political career
After the young politician joined the Liberation Movement, he held key responsibilities. Since Sihle Zikalala party is the African National Congress (ANC), he has served in various positions.
Between 1993 and 1994, he rose to the position of a full-time organiser for his party, and there, he established structures for the party. Between 1995 and 1996, he served as the African National Congress (ANC) Zonal Chairperson. In 1996, they elected him as the African National Congress (ANC) Youth Leader for North Durban Regional Executive. It was after then that he rose to the Regional Chairperson position of the party in 1997.
Moreover, he served as a Councillor in the Ilembe District Municipality from 1996 to 2000. After then, Sihle won an election as the Secretary-General of the African National Congress Youth League in 2004. From there, he served as the Deputy Provincial Secretary of the ANC KwaZulu-Natal branch in 2008, before occupying the position of the Provincial Secretary of ANC KwaZulu-Natal branch in 2009.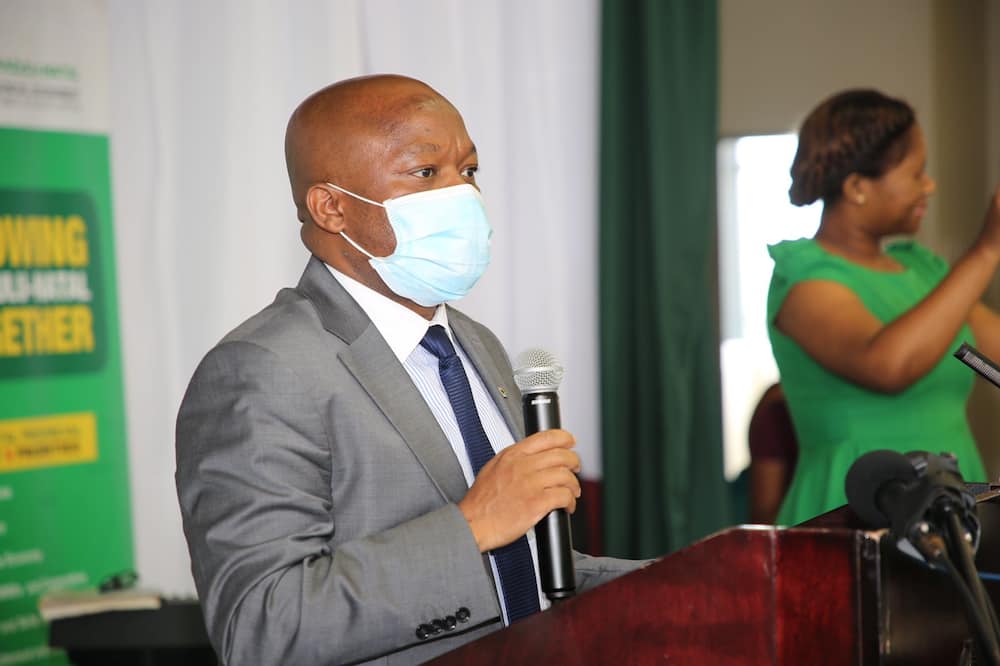 Before they elected him as the Premier of KwaZulu-Natal, Sihle served as a Member of the Executive Council (MEC) for Economic Development, Tourism and Environmental Affairs in the KwaZulu-Natal Provincial Government in 2016.
After he was elected the Premier KwaZulu-Natal in 2019, during Sihle Zikalala speech, he promised to begin implementing a comprehensive plan to ensure growth and development in the KwaZulu-Natal Province. Part of what the Premier planned to prioritise are basic services, job creation, growing SMMEs cooperation, and human settlement and sustainable livelihood.
Sihle Zikalala education
Though much is unknown about his early education, Zikalala holds a Bachelor of Arts degree in communication science from the University of South Africa. He also has a Bachelor of Administration (Honours) degree from the University of KwaZulu-Natal (UKZN). He bagged this degree in April 2017.
As part of his quest for knowledge, Sihle further obtained a master's degree in commerce from UKZN Westville Graduate School of Business and Leadership in 2019. While sharing his experience in his research work, he said:
What made my research particularly challenging but yet exciting at the same time is that, in the South African context, this is a subject that is yet to be further explored, and my challenge to youth postgraduate academics of KwaZulu-Natal is that they must consider expanding on this body of knowledge.
Currently, he is studying economics and development policy at the University of Wits.
Is Sihle Zikalala married?
Zikalala is married to Nelly Zikalala. From reports, the first time he sighted her, her beauty captivated him. According to KZN's Premier:
I was attracted to her from the word go because not only is she gorgeous, but I observed her humility and how she nurtured relationships she had with those in her life. But I wanted to get to know her before starting a relationship.
A year after their meeting in 2000, they started dating before they officially married in April 2006. So far, their union is blessed with two sons and a daughter.
Where does Zikalala stay?
Sihle Zikalala house is located at the Parkside, Pietermaritzburg. Apart from serving as his official residence, during his inauguration in 2019, he used it as the venue. The Premier said he decided not to use the Royal Show Grounds to cut costs.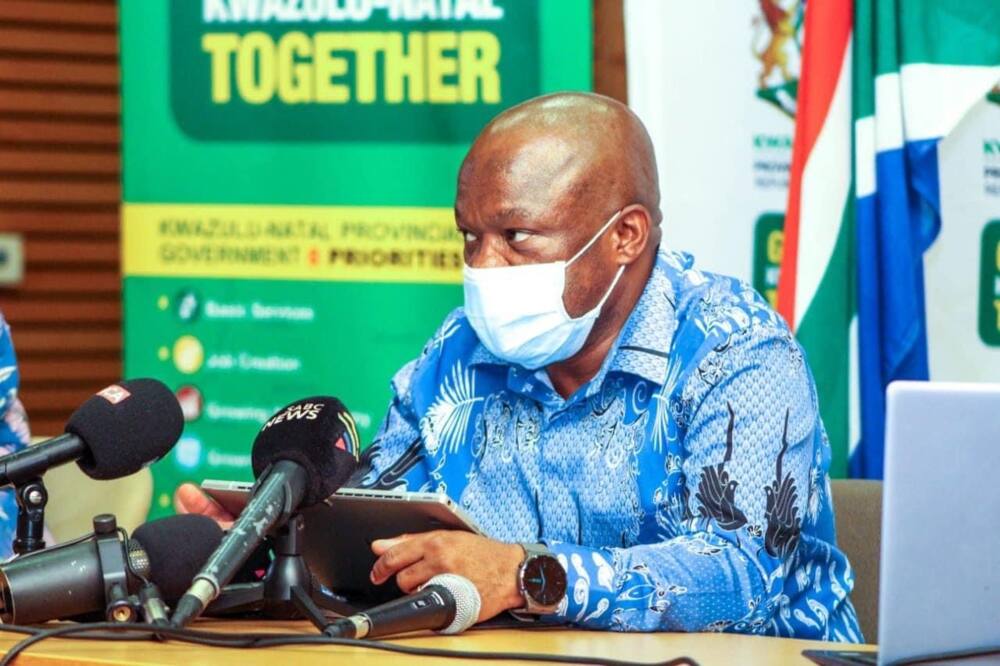 How much is Sihle worth?
As of 2021, the current Premier of KwaZulu-Natal and Provincial Chairperson of the African National Congress (ANC) Sihle Zikalala net worth is estimated to be $2 million. Sihle Zikalala salary as a politician can also be attributed to being a major contributor to his net worth. More so, while details about Sihle Zikalala cars and other assets are not available, he must have done his best to make that much.
Sihle Zikalala contact details
Zikalala can be contacted both offline and online. He can be followed on social media platforms. His contact details are below:
Phone: 031 327 9360, 033 341 3329
Fax: 031 301 0334, 033 342 7368
Postal address: PO Box 412, Durban
Twitter: @sziks
Sihle Zikalala indeed is a force to reckon with. He has shown to be ambitious and unrelenting in his political endeavours and has accomplished a great feat in KwaZulu-Natal. Also, he has risen through the ranks since he started his political career in the country.
READ ALSO: Wouter Basson bio: age, family, education, book, profiles, net worth
Wouter Basson may not have a good name in the public space due to his alleged actions in apartheid South Africa. As published by Briefly.co.za, he was the head of a secret chemical and biological warfare project, Project Coast, in South Africa, during the apartheid era.
Recently, there were allegations that he should not be allowed to operate as a doctor. So, was his licence to practice withdrawn? The post details everything you should know.
Source: Briefly.co.za