Carl Niehaus bio: age, family, parents, education, ANC, books, profiles
Carl is a notable politician in South Africa. Although he has occupied significant positions in the country, there are lots of controversies about his life. His CV has several cooked up information. Nevertheless, he is respected for his outspokenness and ability to drive people to action. This is possibly a reason why he has functioned as a spokesperson on different occasions.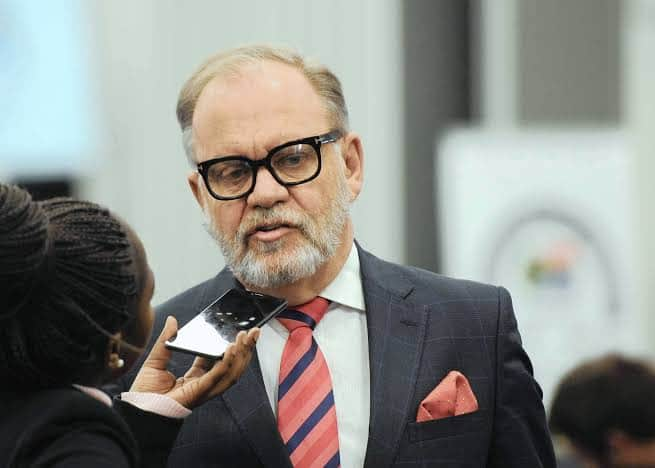 Carl Niehaus is the spokesperson for the Umkhonto we Sizwe Military Veterans' Association. He was also one of the frontmen of the ANC presidential contender, Nkosazana Dlamini Zuma. However, on several occasions, he lied to avoid legal actions. Known for incurring several debts, Rhema Bible Church asked him to resign in 2004 because of his debt that reached over R700,000.
Carl Niehaus profiles summary
Full name: Carl Gerhardus Niehaus
Date of birth: 25th of December, 1959
Carl Niehaus age: 61 years
Place of birth: Zeerust, South Africa
Education: University of South Africa
Ex-spouses: Mafani Gunguluza and Jansie Lourens
Carl Niehaus biography
Carl was born in Zeerust on the 25th of December, 1959. This means that he is presently 61 years old. Besides, there are no details about his childhood. Nevertheless, after he became a political activist for the African National Congress (ANC), he was sentenced to seven-and-a-half years imprisonment for demonstrating against the policy of apartheid.
The late President Nelson Mandela invited him in 1997 to serve as the South African Ambassador to the Netherlands. When he completed his term as an Ambassador, he served as the project head during the 10th-anniversary celebration of South Africa. At some point, Niehaus also served as the Head of South Africa's delegation to the Organisation for the Prohibition of Chemical Weapons (OPCW).
Even though he has occupied notable positions in the country, he has several debts accrued to his name. For instance, he owed R2 million on a mortgage for a home in Morningside. Magula Makaana, a businessman, sued him for refusing to repay an R350,000 loan. Mortimer Harvey, an advertising agency, sued him for R900,000 worth of projects carried out for the Children United Foundation of South Africa.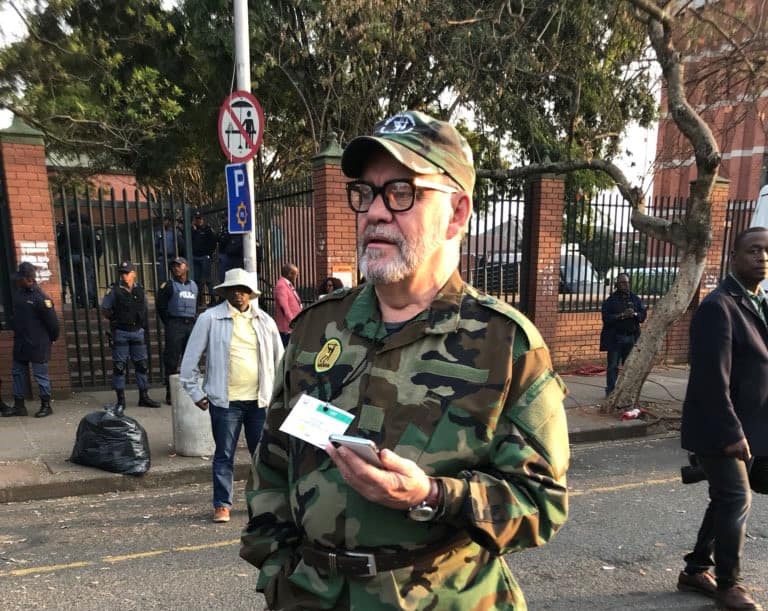 Carl Niehaus qualifications
The Umkhonto we Sizwe Military Veterans Association (MKMVA) spokesperson claims to be a graduate of the University of Witwatersrand, South Africa, with a Bachelor of Arts degree (summa cum laude) in 1983. However, counter-information revealed about Carl Niehaus education notes that although he was admitted into the higher learning institution, he did not graduate. Also, there are no proofs that he bagged a doctoral degree from Utrecht University as he professes.
However, he has a bachelor's degree in Theology, summa cum laude, at the University of South Africa in April 1988. Two years later, he bagged an honours degree (Cum Laude) from the same institution. This was during his imprisonment between 1983 and 1991 because he demonstrated against the apartheid policy.
ANC
Niehaus became a political activist for the African National Congress (ANC) in 1979 before working as a spokesman for Nelson Mandela. After his conviction of treason against the country, he served as a political prisoner. Because he maladministered his finance, he stepped down as the spokesman for the ANC in February 2009.
After he was forced to leave the ANC, for about eight years, the Umkhonto we Sizwe Military Veterans Association (MKMVA) spokesperson did not make any news headlines until he resurfaced in 2017 to support former President Jacob Zuma.
Recently, he came under the heat of attacks because he spoke against an ANC leader. He reportedly attacked and undermined his roles in the party's history and struggle against apartheid. When he commented on the suspension plans and the response of the party's deputy secretary-general, he said:
I am saddened that even the deputy secretary-general of the ANC, comrade Jessie Duarte, saw it fit to attack me and undermine my long history as a 42-year veteran of the ANC in good standing, as well as my elected position as an NEC member of MKMVA, and MKMVA national spokesperson.
Parents
There is scarce information about Carl Niehaus parents, but then, while Carl Niehaus mother's name is Magrietha, his father's name is still withheld from the public. As part of his false claims, while Carl Niehaus father was still alive, he borrowed money to pay for his funeral.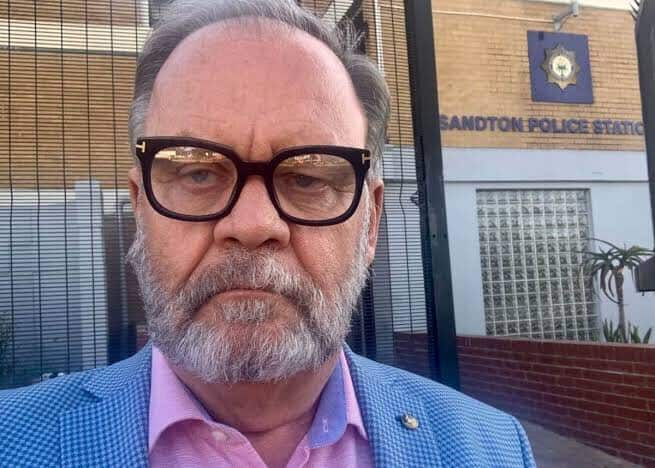 As if that was not enough, he wriggled out of paying R4.3 million to a former landlord for renting two apartments in Sandton. The debt also included unpaid concierge charges, interest, and damage to expensive furnishings and artwork.
Carl Niehaus family
Carl Niehaus first wife, Jansie Lourens, and the political stalwart married each other in 1986 while serving jail terms for being part of the banned ANC during the apartheid period. However, shortly after his release in 1990, Carl Niehaus and his wife divorced. What led to their separation was not explained.
After the divorce, he tied the knot with Linda Thango, a management consultant. Sources confessed that the extravagant lifestyle of Linda contributed to the flamboyant life that Carl now lives.
Additionally, Niehaus married a third wife, Mafani Gunguluza, but separated from her later. As the Umkhonto we Sizwe Military Veterans Association (MKMVA) spokesperson confessed later, he said his "break-up from my Mafani came about as a result of a lot of pressure over the past three years."
As captured on Carl Niehaus Twitter account, there is an 11-year-old Carl Niehaus daughter known as Khanya.
Book
As an author, Niehaus has published three books and has been honoured with several awards. Among others, he was knighted with the Knight Grand Cross in the Order of Oranje-Nassau by Her Majesty, Queen Beatrix, of the Netherlands. The award is the highest the Dutch Royal Family gives to foreign citizens.
Carl Niehaus's political career has been characterised with several lies and debts. However, as a political stalwart, he has functioned in different capacities in South Africa.
READ ALSO: Lerato Moloi age, son, ex-husband, parents, model, Isidingo, The Throne and Instagram
Lerato is a choice actress of many entertainment lovers in South Africa. As published by Briefly.co.za, she is best known for playing Refiloe on the SABC2 soapie Muvhango.
Although she wanted to settle for Psychology, her eventual settlement for a modelling career has paid her off.
Source: Briefly News