List of the worst prisons in Africa (with pics)
What are the top 10 worst prisons? Watching popular American TV prison shows will have one think that all prisons, especially the ones in Africa, operate in the same way. However, this is far from the truth because there are several worst prisons in Africa that are considered to be below basic living standards, and hence unfit for human habitation.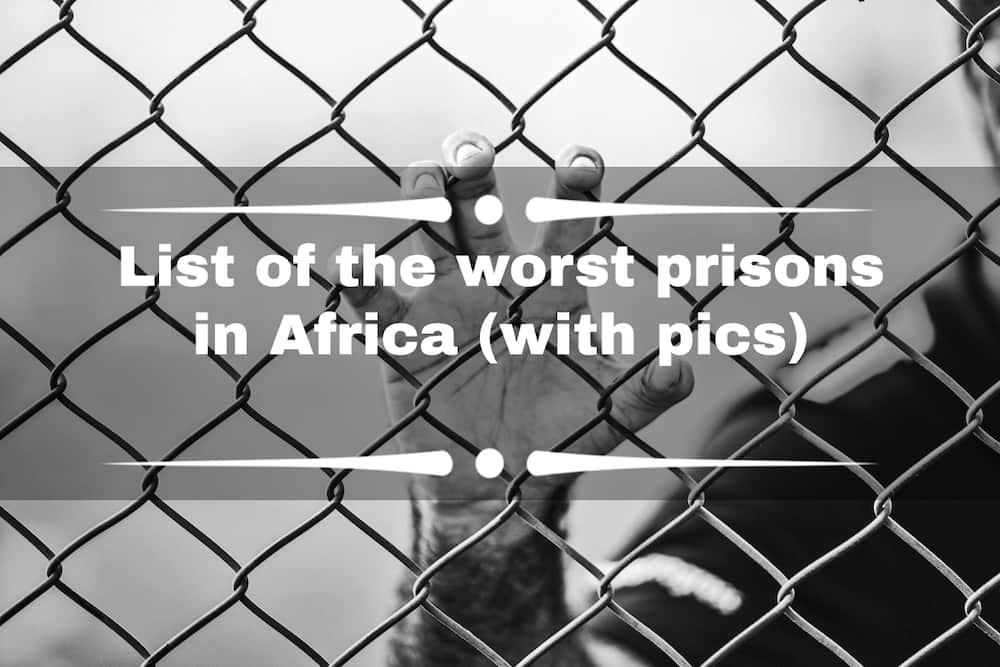 Prisons in Africa are mainly characterized by malnutrition and overcrowding, which leads to widespread diseases and even untimely inmate deaths. Thus, some of these African prisons are considered to be the worst in the world. This is not to say that there are no conducive prisons in Africa, but the focus today is on the worst jails in Africa as outlined below.
10 worst prisons in Africa
These worst facilities are characterized by extreme violence, poor sanitation, and overcrowding, among many other non-human-right friendly conditions. It is the worst nightmare of any criminal to be put behind bars in these correctional facilities in Africa.
READ ALSO: Top 10 worst prisons in the world 2020
1. Chikurubi Maximum Prison, Zimbabwe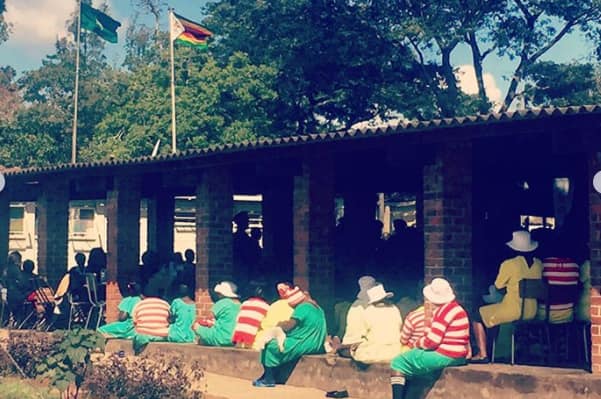 Chikurubi Maximum Prison is one of the famous places for the wrong reasons. It is the biggest facility in Zimbabwe, situated near the outskirts of Harare. Chikurubi is considered the worst jail in Africa, as the prison features a scarcity of basic needs, such as food, water, and blankets.
The penitentiary has cells measuring 9 metres by 4 meters, and such cells hold up to 40 prisoners each. The total population of Chikurubi is approximately 17,000 prisoners, both male and female. Besides overcrowding, this jail is notoriously known for guard brutality, poor sanitation, malnutrition, and absent healthcare systems. Most of the jailbirds here often die of starvation, and it is said that no one claims them afterwards.
2. Gitarama Prison, Rwanda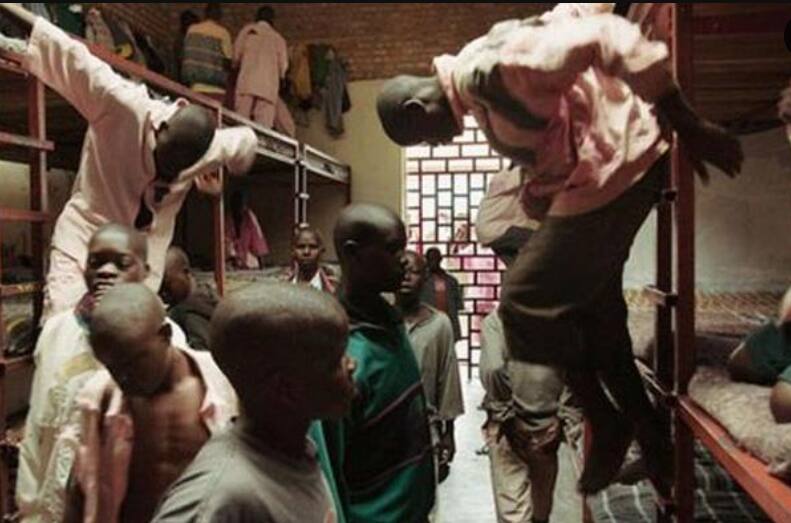 Gitarama is by far among deadliest prisons on earth, holding prisoners who have committed genocide-related crimes. The facility is meant to hold just 600 but it has over 7000 convicted felons. Due to the overwhelming numbers of inmates, most spend their time standing due to the lack of space.
The most traumatizing part is that it has the worst inmates, who engage in deadly fights and often feed on the dead bodies of the killed felons to survive, as food is scarce within the prison. Moreover, approximately 7 to 8 inmates die on a daily basis because of the deplorable living conditions.
The corridors of the prison are filled with human feces, and since most prisoners walk bare feet, they suffer from gangrene, which results in their death. Even though human right organizations have tried to protest and bring change to Gitarama, none of their efforts has been successful.
3. Kinshasa Penitentiary Rehabilitation Center, Congo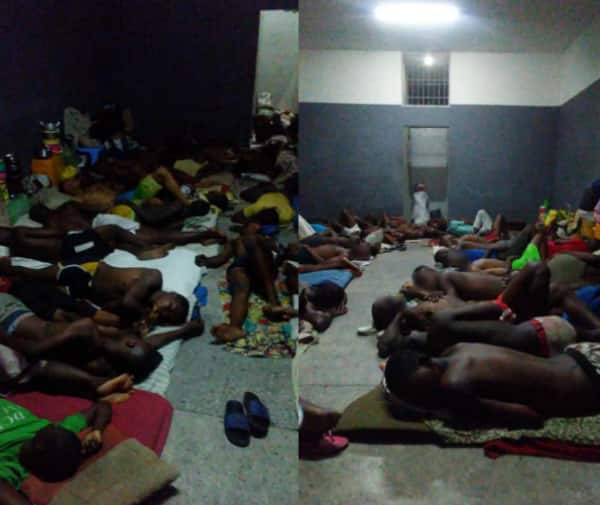 The Kinshasa Penitentiary was meant to house 150 inmates but holds more than 850. Because of its limited space, convicts are packed like sardines with the majority of them sleeping in the hallway and near the septic tanks. These unhygienic conditions make disease outbreaks a common occurrence within the facility.
4. Kirikiri Maximum Security Prison, Nigeria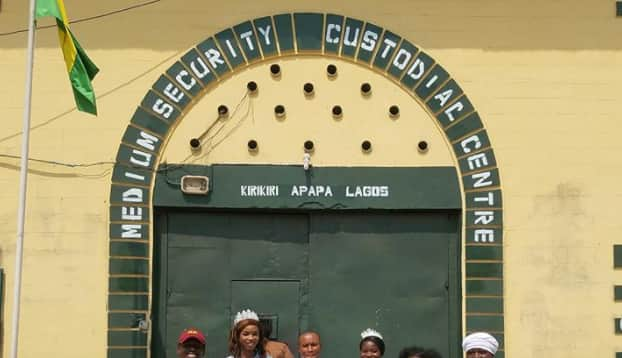 Kirikiri Max Prison is one of the most famous jails in Nigeria, and just like the first three, it is also notorious for the overpopulation of inmates with over 50 sharing a cell. Moreover, Kirikiri Prison is dubious for the inhumane treatment of inmates by the guards, bad living conditions, poor healthcare, and high death rate of prisoners.
5. The Mukobeko Maximum Prison, Zambia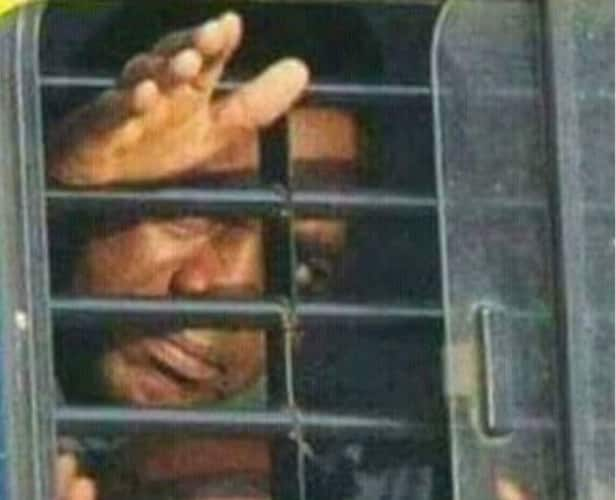 Initially meant to hold just one jailbird per cell, Mukobeko Maximum Prison holds up to 15 in one cell. Owing to the limited ventilation within the cells, this jail in Zambia often encounters outbreaks of illnesses, such as tuberculosis, among others. Besides, the same prison is infamous for malnutrition, rodent infestations, and warden brutality, making it one of the worst correctional facilities in Zambia and in Africa.
6. Nairobi Prison, Kenya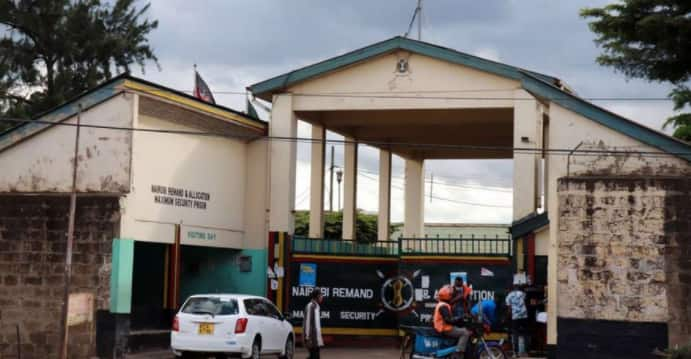 Also making it to the list of the worst jails in Africa is the Nairobi Prison, which is situated in Kenya's capital city. Established in 1911 for 800 inmates, the number grew to 3,000 in 2003, and currently it holds more prisoners, making it one of the most congested prisons in Kenya and Africa.
The penitentiary facility reeks of human sweat owing to heat and overpopulation. It also smells of human waste, as there are limited toilets. Due to the above bad conditions, it is a struggle for the convicts to be physically and mentally healthy.
READ ALSO: Shocking facts about the most depressing places on Earth (with pics)
7. Kamiti Maximum Prison, Kenya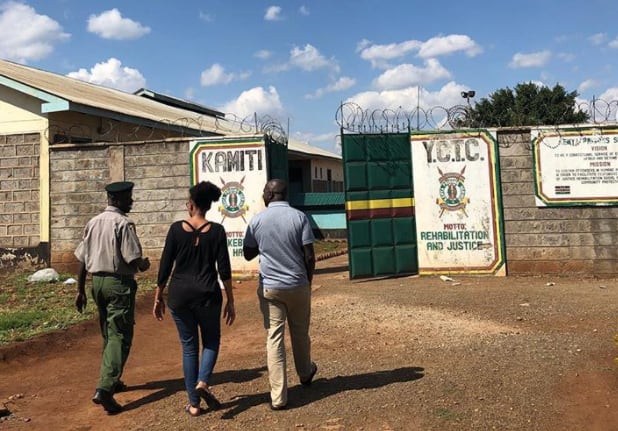 The Kamiti Maximum prison is the biggest facility in Kenya, built on a 1200-acre land in the Kiambu part of the country. The prison is famous for housing political prisoners within the 1980s and early 1990s. The prison was created to hold 1400 criminals but is currently overcrowded with more than double the number.
Kamiti holds notoriety for poor conditions and inhumane treatment with instances of sodomy, cholera outbreaks, poor sanitation, malnutrition, and ulcers. For instance, in 2009, nine inmates died of cholera at Kamiti Max. Within Kamiti Maximum, block G is dubiously known for housing inmates who prey on others for sexual pleasures and mobile fraudsters.
8. Black Beach Prison, Equatorial Guinea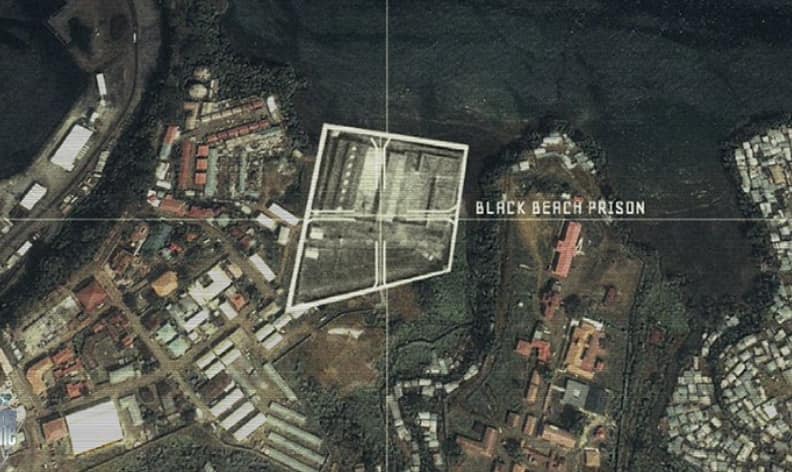 Black Beach prison is situated on the island of Bioko, and it is considered one of Africa's most notorious jails. The prison was established in the 1940s during the Spanish colonial rule, and even though it was meant for common criminals, it later became the designated prison where political opposition members were incarcerated and later murdered while serving their sentences.
Black Beach prison is infamous for human right offences, and it has become synonymous with malnutrition, overcrowding, rat infestations, guard brutality, and absence of medical care. Most of the inmates in the penitentiary die from chronic sicknesses.
9. Pollsmoor Prison, South Africa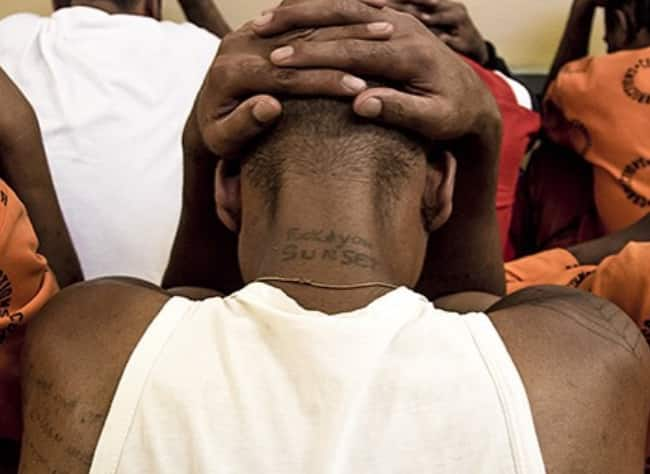 Besides being considered one of the toughest prisons in South Africa, Pollsmoor is also one of the most dangerous in the world. The facility is supposed to hold 3900 jailbirds but has over 8900 with some inmates awaiting their trial for years without any luck.
Pollsmoor is a dangerous prison because it is run by gangs in Cape Town. As such, there are numerous cases of violence using crude weapons among inmates. Besides, due to overcrowding, communicable diseases spread rapidly, resulting in the death of some of the inmates.
10. Drakenstein Prison, South Africa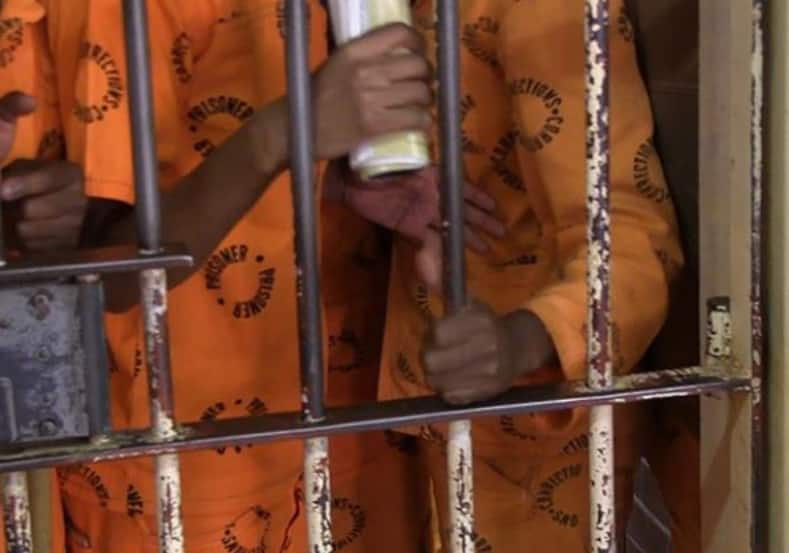 We cannot finish our list without mentioning the Drankenstein correctional facility, one of the worst prisons in South Africa. This facility was previously named Victor Verster and was the last place where the late Nelson Mandela was held before his release in 1990.
This prison has the highest number of imprisoned gang members in the city, and so it is one of the most feared prisons in the country. These gangs are notoriously known for promoting gang violence using dangerous weapons.
Prisons are not a vacation destination, and culprits are taken there to be accountable for their actions. Nevertheless, inmates are still humans who should be accorded some basic human decency regardless of their committed crimes. As such, there is a need for reforms in the above worst prisons in Africa so that prisoners can serve their time well in a safe environment.
READ ALSO: Top 10 best prisons in the world in 2020
Briefly.co.za shared the top 10 best prisons globally. Due to human right efforts, these detention facilities have been remodelled to be a home away from home for many prisoners. The top on the list is Bastoy Prison, Norway, a cozy prison with a capacity of 100 inmates where convicts enjoy a relaxed and low-key stay.
Pondok Bambu Prison, Indonesia, is a women's facility. It is fully equipped with luxurious things, such as air conditioners, refrigerators, karaoke machines, and salons. Other best prisons include Champ-Dollon Prison, Switzerland, JVA Fuhlsbuettel Prison, Germany, and California Prison, USA.
READ ALSO:
10 worst prisons in South Africa
Crime in South Africa: rate and statistics
How long is a life sentence in South Africa? Recent cases review 2019 - 2020
Source: Briefly News