Wouter Basson may not have a good name in the public space due to his alleged actions in apartheid South Africa. However, in 1999, he was suspended from his military post, and in 2002, he was acquitted of 67 charges. This came after his lawyers argued that he should be acquitted since the charges against him were not based on a doctor-patient relationship; he operated in his capacity as a soldier in the SADF.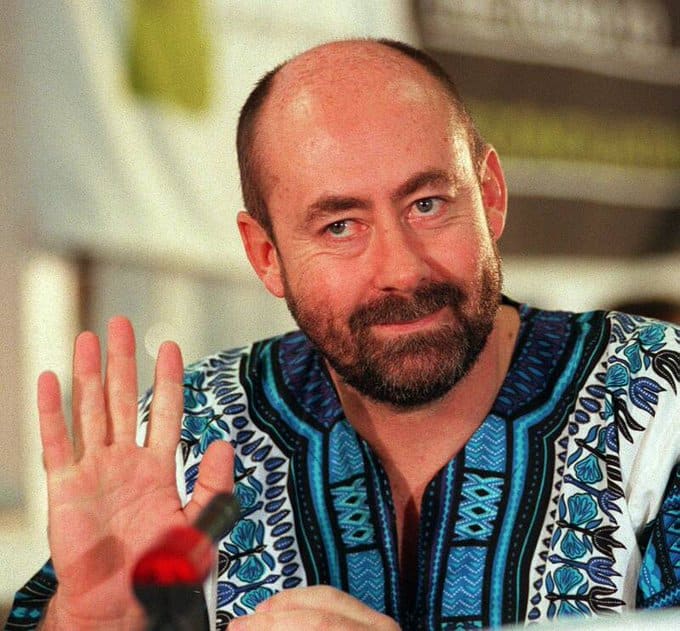 Wouter Basson is a former head of a secret chemical and biological warfare project, Project Coast, in South Africa, during the apartheid era. What happened to Wouter Basson? He was accused of supplying a lethal triple cocktail of powerful muscle relaxants, which could have been used to eliminate lives systematically, among other charges. Recently, there were allegations that he should not be allowed to operate as a doctor.
Wouter Basson profiles summary
Full name: Wouter Basson
Nickname: Dr Death
Date of birth: 6th of July, 1950
Place of birth: Milnerton, near Cape Town
Age: 70 years old
Nationality: South African
Marital status: Married
Spouse: Annette Versluis-Basson
Career: Cardiologist
Who is Wouter Basson?
Wouter Basson is a popular South African cardiologist and chemical weapons expert. He was born and raised in Milnerton, near Cape Town, South Africa. Wouter Basson age is 70 years. He was born on the 6th of July, 1950. Although little is known about his childhood days, he is best known as the man who headed South Africa's apartheid-era germ warfare programme.
The 70 years old man Wouter Basson Dr death nickname was given by the press for his numerous charges of the illegal production and sales of drugs. In the 1980s, he oversaw his government's top-secret Project Coast. At that time, he was saddled with the responsibility of developing biological weapons that would initiate a state-sponsored genocide.
Education
Wouter attended Milnerton High School. He went to the University of Pretoria's medical school, which was where he graduated. In 1975, he joined the country's armed forces (South African Defense Force). There, Wouter Basson practice as a doctor became brutal because of several chemical weapons he designed.
After he rose to major, he was saddled with the Project Coast program and began to head the SADF's top-secret chemical and biological weapons program. He ran it for the next 12 years.
Wouter Basson family
Wouter is married to Annette Versluis-Basson, and they have two children, Naomi and Wouter Jacques Basson. It is important to note that Wouter confessed that he got married to different ladies outside South Africa's shores during his trials.
According to him, the Belgian woman he married was called Claudine van Remoortere. As for the others, one was from Bulgaria and the other was from Russia. During his work at the South African Military Health Service, he married these women to have multiple citizenships, even though he used a false identity number for each of them.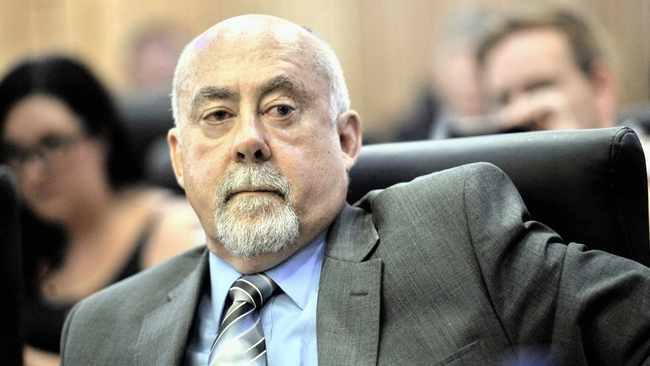 Wouter Basson project coast
In 1981, Wouter was employed to work as a personal physician to president P. W. Botha. He was working for the newly created 7th Medical Battalion Group. This team is a specialist unit of the South African Military Health Service. His job was to collect information about other countries' chemical and biological warfare capabilities under Project Coast program, which was against the international BTWC agreement.
As luck would have it, he was promoted to head the program. During his regime, the Wouter Basson Project Coast recruited about 200 researchers globally and created four chemical and biological companies. In 1982, Basson was alleged to have arranged the killing of 200 SWAPO prisoners in Operation Duel.
What did Wouter Basson do? He was accused of several atrocities, including:
Providing anthrax and botulinum toxin (the 'verkope' list) to military and police operators
Developing new incapacitating drugs and irritants and agents that can kill without leaving a trace in the post-mortem
Manufacturing large quantities of Ecstasy and Mandrax, allegedly for controlling crowd
Providing drugs that can disorientate prisoners and look at ways to make black women infertile
Eventually, 67 count charges were raised against him in 1999. The charges included drug offences, conspiracy to murder, 229 murders, embezzlement of a total of R36,000,000, and fraud. More than 40 affidavits and 150 witnesses were used during the 30-month trial. Interestingly, the judge ruled out 19 of the 67 charges because they were outside his jurisdiction.
The 70-year-old's defence has been that he did all those while carrying out his duties under the South African Defence Force (SADF). The state paid all his legal fees over the years since the government employed him when he managed Project Coast in the 1980s.
Book
Apart from being a doctor, Basson is also an author. He authored Secrets & Lies: Wouter Basson and South Africa's Chemical and Biological Warfare Programme. This book discusses bizarre experiments carried out in secret and military operations on combatants who disappeared without a trace.
Wouter Basson book takes readers through his experience as a former military officer. Despite all the criminal charges brought against him, he explained how he walked away as a free man. Zebra Press published the 304 pages book on the 30th of October, 2012.
Is Wouter Basson still alive?
Yes, he is alive. In fact, recently, a private hospital group, Mediclinic, in the country defended itself due to an uproar that Dr Death, as popularly called, should be stopped from practising. This came due to several legal challenges he had faced in the production of drugs and agents to target anti-apartheid activists.
While the private hospital group was defending itself, it noted that there was no way Wouter Basson could be hindered from practising since he was a registered doctor.
So, where is Wouter Basson now? He is now in Cape Town working as a cardiologist.
The atrocities that the former head of the secret chemical and biological warfare project, Wouter Basson, committed during the apartheid era cannot be forgotten so soon. Even though he had been relieved from his military post, how he walked away as a free man from the 67 count charges against him is a wonder to many.
READ ALSO: What happened to Andy Bassich of Life Below Zero?
Andy Bassich was away from the famous Life Below Zero documentary television series for a long time, only for him to appear in crutches. As published on Briefly.co.za, fans began to wonder and question what happened to him.
As you will discover from the post, Andy sustained an injury when he was moving a snow machine that was stuck in the snow. He sustained two infections, one in the muscle and the other in the bone, which nearly took his life. The post also contains other interesting details about Andy's life, including his relationship and net worth.