Types of marriages in South Africa
Marriage is essential, at least, for the fact that it helps in procreation. And as it applies to various countries, there are different types of marriages in South Africa. Apart from that, nuptial contracts can exist between intending couples and on this, there are different conditions which are associated with this contract based on what the couples agree to. Therefore, in this article, we consider the different weddings as recognised by the Department of Home Affairs and marriage contracts. Then, we also look at how you can check your marital status, among other things.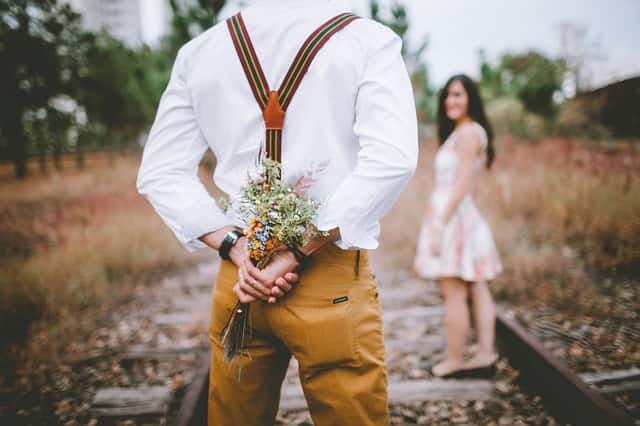 There are peculiarities to weddings in South Africa, and so, understanding them is very important to make an informed decision. For instance, a man is permitted to have more than a spouse while a woman cannot have more than one spouse, and this has to exist between opposite sexes. But in 1998, there was an amendment as the law then recognised different marriages, including polygynous union. Then, in 2006, same-sex marriage was introduced.
Marriage South Africa
Before anyone can be allowed to marry in South Africa, as stipulated by the Department of Home Affairs, such a person must ensure that he or she is legally allowed or permitted to do so. And apart from that, the legal consequences attached to a wedding must be understood as well as different marriage contracts. Then, when getting married, the person must be ready to comply with the legal requirements that validate the nuptial ceremony.
READ ALSO: Top wedding venues Gauteng
Types of marriages
How many types of marriages do we have? According to South African law, there are three different marriage types which are recognised, and they are civil unions, civil weddings and customary weddings. A brief look at each of these types are explained below:
1. Civil marriage in South Africa
What is a civil marriage in South Africa? This kind of union is solemnised at churches and any office of the Department of Home Affairs. It is governed by the Marriage Act, and the regulations are also issued based on the terms of the Act. If the civil wedding would be conducted, it has to be before, at least, two witnesses and this can take place at any of the following locations:
Either a church building or any other building where religious services take place;
A private house or public office, as long as the doors are opened;
In case either of the intending spouse is seriously ill or has injuries, then, the solemnisation can take place in a hospital or the concerned facility.
2. Customary marriage
Customary marriage in South Africa is "negotiated, celebrated or concluded according to any of the systems of indigenous African customary law which exist in South Africa". Worth noting is the fact that this type of wedding is recognised through the Customary Marriages Act, which was effected on November 2000. Then, bear in mind that weddings concluded according to Muslim, Hindu or other religious rites are not included in this type of wedding.
Before a customary marriage can be recognised, the partners involved have to be more than 18 years old, and it has to be negotiated and celebrated according to the customary law. Then, there must be consent from the prospective spouses as far as the wedding is concerned.
READ ALSO: Waterberg Resort rates, images, accommodation and fun activities
3. Civil unions
In a civil union, irrespective of the sexual orientations of the partners, they are permitted to marry through any of customary marriage, civil union or civil marriage. Then, when it is conducted, it could be through designated officers which the Department of Home Affairs have employed or at any of the Magistrates' Courts. Designated wedding officers for any religious organisations or denominations can also conduct this type of wedding.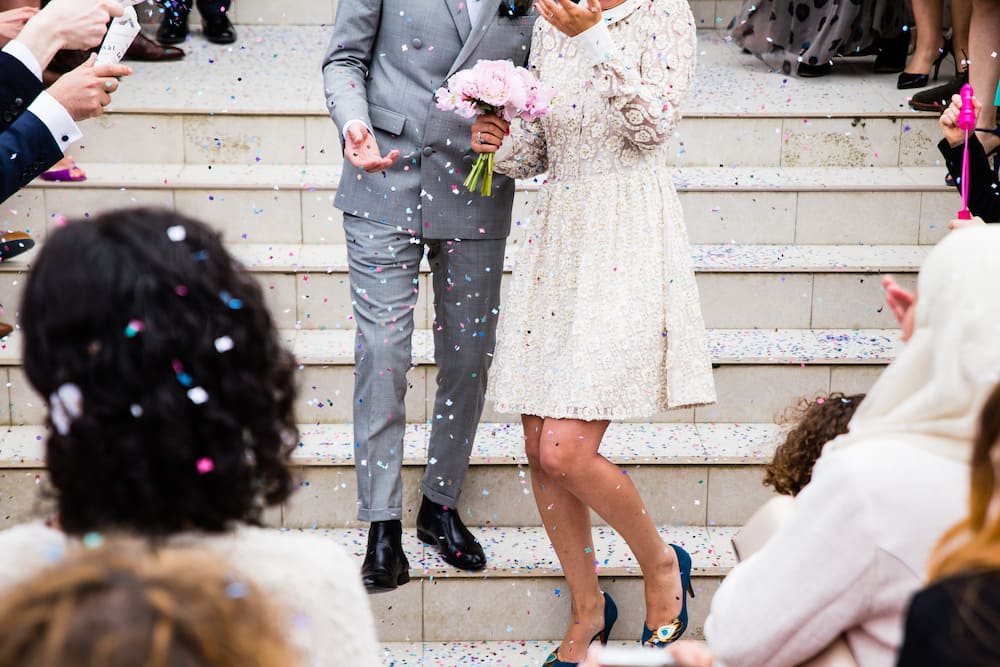 Apart from the types of weddings which have been discussed above, there are also some misconceptions which some South Africans carry about wedding, and one of such is a common law marriage. As far as common law marriage South Africa is concerned, contrary to popular belief, couples who live together, not minding how long they have been, do not become legally married. This means that cohabitation for years does not automatically amount to legal marriage. What they can do is to enter a cohabitation agreement.
Cohabitation agreement South Africa is a contract that stipulates the assets, property and financial contributions that each of the partners can make to their joint home. And when doing this, it has to be ratified by an appointed lawyer for it to become valid.
Marriage contracts in South Africa
What is a contract marriage? This has to do with a contract that exists during a marriage or between prospective husband and wife, which settles the rights and obligations of each party in part or in whole concerning the wedding. Some intending couples prefer to go for this kind of wedding because it helps the partners to determine how their property would be divided in the event of divorce or death.
However, in a situation where a proper wedding contract was not drawn, the last will that explains how assets are divided after death can be used to determine how the assets would be divided.
Types of marriage contracts
Basically, in South Africa, there are two nuptial contracts types which are a community of property and antenuptial agreement.
1. Marriage in community of property
When this type of wedding agreement is entered into, it means that the partners have agreed to combine whatever they have - assets and liabilities - before they got united and during their union. While this creates and promotes a sense of partnership between the two of them, the challenging thing is that before any property can be bought or sold, written permission of the other partner must be sought.
As the two parties share whatever assets that they individually owned before wedding and built together during their union, in the event of a divorce, they have to share the assets equally. There is no private management of assets; everything is managed together. Even when one partner needs to sign a credit agreement, written permission of the other partner must be sought.
READ ALSO: 25 romantic weekend getaways in South Africa
2. Antenuptial contract agreement
What is an antenuptial marriage contract? Also known as marriage out of community of property, when this type of wedding contract holds, it means that either or both of the parties do not want their assets to be shared equally in the event of divorce or death. And if this is going to happen, an antenuptial contract (ANC) must have been drawn and signed by both parties.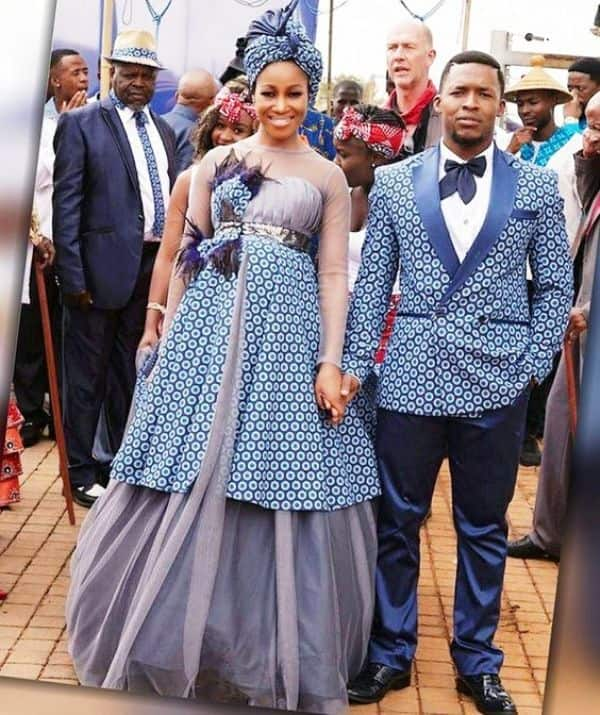 An essential thing that ANC marriage avails the husband and wife is that it grants them the opportunity to tailor-make their marital property. So, whatever they are like, as long as they are within the confines of the law or the nature of espousal, such can be included. However, there is the challenge that proprietary and financial consequences are usually very difficult to change later in life.
When conducting this type of marriage contract, there are two options from which couples can choose - the antenuptial contract with or without accrual. When there is an ANC with accrual, it means that the spouses have a specific right which they have acquired to the property of the other on divorce. In the event of divorce, whatever asset value each of the parties brought into the union is first taken out, and whatever is left, what both of them have built together, is then shared.
On the other hand, when an antenuptial contract without accrual holds, it means that the estate of each party is independent of the other, either before they got married or while they are married. So, whatever assets or liabilities that each of them had before and during their union remain part of their individual estates. A good thing about this is that the partners have separate contractual capacities, and each one's estate remains protected.
Marital status South Africa
When it comes to checking up with the Department of Home Affairs marital status, there are a few steps that should be taken. The reason for checking one's marital status is because of various fraudulent weddings which are reported to the Department yearly. Therefore, to access the facility when checking your marital status, your South African identification number would be needed.
Alternatively, you can send a short message service (SMS) with the letter 'M' and then, follow with your identification number to 32551. Afterwards, you would get a response SMS on your cellphone. It will confirm your marital status and at the same time, state the date of your wedding. But note that, your network service provider would charge you R1 per SMS.
Having discussed the various types of marriages in South Africa and what marriage contracts are about, making an informed decision becomes easy. Once you have considered each of these, you will know which is best for you and decide accordingly.
READ ALSO: Kim Engelbrecht biography: age, husband, wedding, series, Movies, TV shows, Instagram, Interview and net worth
Source: Briefly News