All you need to know about getting a divorce in South Africa
The divorce rate in South Africa is one of the highest in the world, with the country recording more than 25,000 cases yearly. Every couple has their reasons for wanting to end their marital covenant. If your marriage was done through religion in the presence of registered marriage officers, a civil union, or a civil wedding ceremony, it can only be ended by a court order. To do it right, you need to know how to get a divorce in South Africa.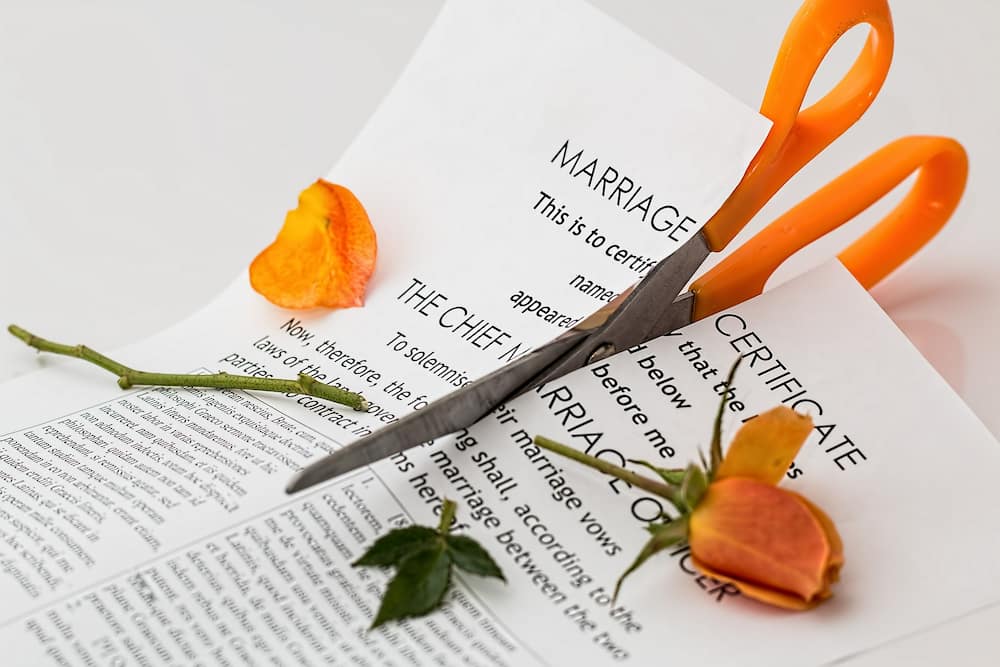 Separation is not legal in Mzansi, which means divorce is the only way out. Divorce is a legal issue that must be done right, failure to which the partners may experience complications in the future. Read on to find out about the process, divorce lawyers cost, among other things.
Divorce process in South Africa
The process can be done at the High Court or the Regional Court of the Magistrate Court with authority in your region. Different procedures are followed for opposed and unopposed cases. First, the sheriff of the court needs to serve a summon to your partner (the defendant). The summon should state that the matrimonial relationship has no hope of restoration due to the irretrievable breakdown. There should also be a division of estate provision and what should be done regarding adopted or biological kids.
If your partner agrees with the summon, you can be the only one to appear in court and finish the process. This choice has reduced expenses, saves time, and causes less emotional distress.
If your partner fails to respond within the stated period, you can add it to the roll, then the court can dissolve the marriage. If you have kids, you need an endorsement from a Family Advocate. As the plaintiff, you will then appear in court on the set date to finalize the process. Lack of response is treated as an agreement because the court does not need the approval of your spouse if there is enough evidence to prove that the union cannot work. But you have to seek the reason why he or she did not respond because they still have the right to contest.
It is also possible for partners to seek mediation services before they can institute any legal action. Having an agreement before going to court simplifies the process. The mediator helps you agree on an effective parenting plan that a Family Advocate must endorse and how you want your property to be divided.
READ ALSO: 15 SA Celebrity couples divorce and splits we never saw coming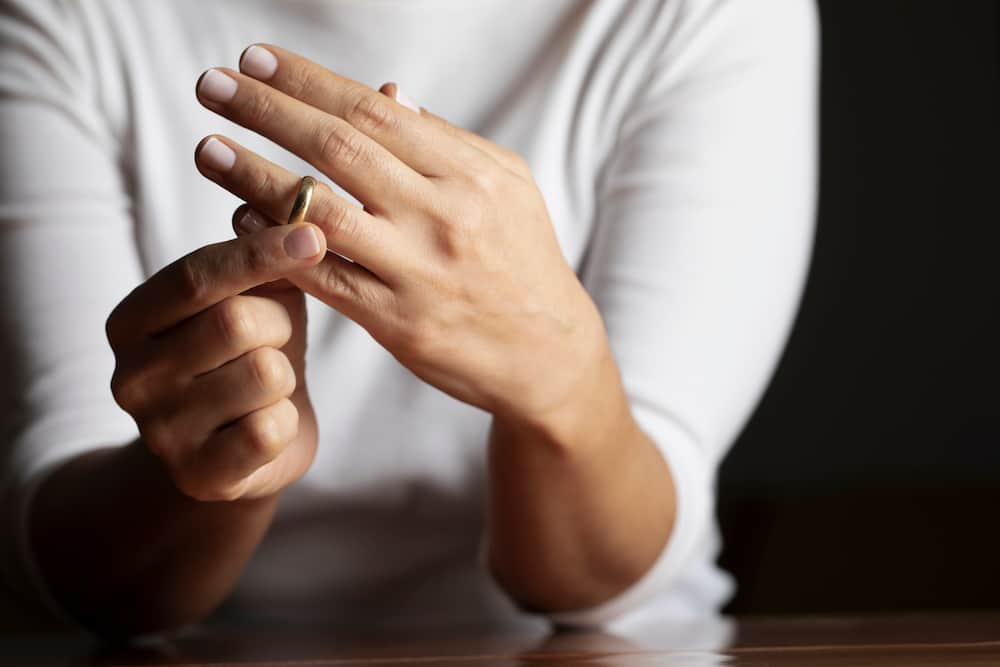 How much does a divorce cost in South Africa?
The amount you spend depends on several aspects. If partners agree on the terms, the amount can range somewhere between R7,000 and R10,000. If one partner contests, the amount rises. Contested divorce proceedings take a long time to be resolved, unlike uncontested ones, which take few weeks. This means that you have to pay your lawyer more, most of whom take around R2,000 per hour. Court hearings will also cost you a considerable amount of cash.
Other additional expenses come about as a result of the divorce, including the following.
Expenses that come with moving to a new home
Taking care of increased childcare expenses
Getting another medical plan, other insurance policies, and changing retirement plans
Added education expenses for moving your child to a new school
Divorce in South Africa who gets what
When it comes to assets division, the partners can have a settlement agreement on who gets what, and the court will make it an order. Otherwise, the ruling will be based on if the union is in community of property or out of community of property. If in community, the assets are treated as joint estate and have to be divided unless one partner claims forfeiture. If out of community, each partner has their separate estates. However, the court has the power to decide otherwise, depending on the prevailing conditions.
Alimony or spousal maintenance in South Africa is also taken into consideration. The court will first assess the following before making any ruling:
Both partners earning capabilities and financial obligations
Plaintiff's age
Period the partners had been in matrimony
How the defendant conducts him or herself
The partners' living standard
The partners' prospective and existing needs
It will then be decided if the other spouse is entitled to maintenance, the amount, and how long. The court may also grant the order if there is an existing settlement agreement between the partners. You should also remember that no partner has automatic rights to get alimony unless there is strong supporting proof.
Where kids are involved, if there is no existing settlement agreement, a family advocate will assess the situation and decide how custody will be done.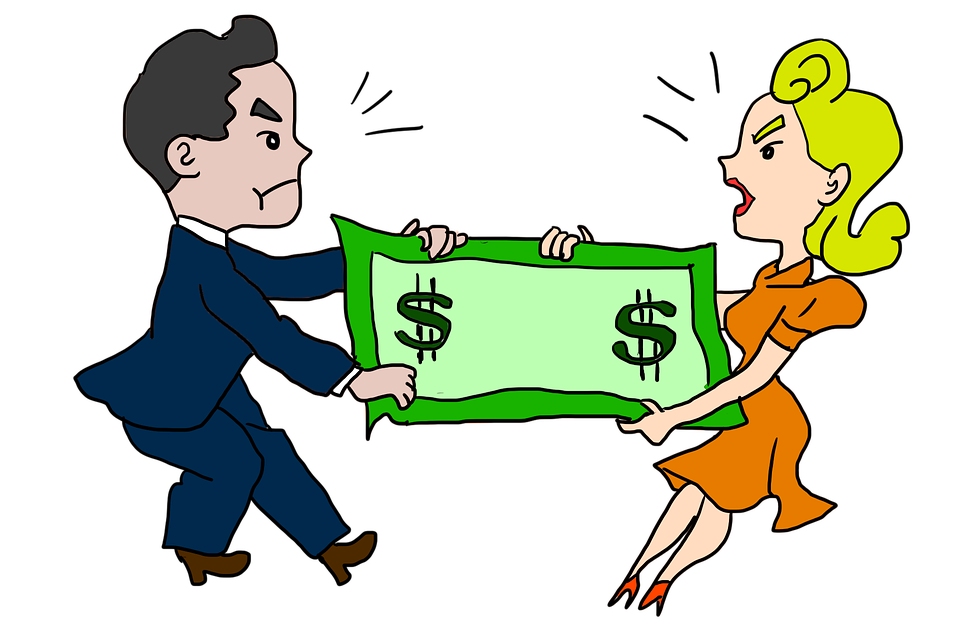 READ ALSO: 5 important facts about marriage and divorce rate in South Africa
FAQs
The following are the frequently asked questions.
Who pays for a divorce?
The court decides what is just in terms of who takes care of the costs. The winning party may be awarded (in most cases) the costs or divide it between the parties. At times the judge can decide to offer free divorce without awarding fees.
How long does a divorce take in South Africa?
If your partner does not oppose the process, it takes around four weeks. Contested cases can take up to three years unless settled before trial.
How can I get a divorce without a lawyer in South Africa?
If you want the process to be cheaper, you need to cut off some expenses, including not having divorce lawyers. You only have to get the required forms and some guidance from the magistrate's court. If you do not want to wait for long, you can opt for divorce online South Africa services where you only have to fill a questionnaire, draft the required forms, pay a certain amount of fees, then conclude the procedure.
However, you need to understand that this choice is only possible if the following conditions are met:
There are no complications
Your partner is not contesting
Absence of child dispute
Your marriage has only lasted for a short period
There are no significant assets to share
You can handle all the admin processes
What happens to the house in a divorce South Africa?
The court will decide if they follow the community laws or the equitable distribution property laws. If it is a marital home, the court will determine the selling cost then divide the proceeds fairly to the parties. The house can also be awarded to the partner with custody of children even if it was acquired separately by the other party.
What is the fastest way to get a divorce in South Africa?
Quick divorce in South Africa can be achieved by agreeing with your partner before going to court to make it official. Doing it without opposition is the fastest way out.
How can you obtain free divorce South Africa?
You can go to a family or regional court where there are clerks ready to provide free assistance hence no need for legal representation.
READ ALSO: Moshe and Phelo's relationship hits rock-bottom as pair fight it out
The divorce procedure in South Africa is simple, but you must follow the right protocol to evade costly mistakes.
DISCLAIMER: This article is intended for general informational purposes only and does not address individual circumstances. It is not a substitute for professional advice or help and should not be relied on to make decisions of any kind. Any action you take upon the information presented in this article is strictly at your own risk and responsibility! There may be information in this article that was paid for.
READ ALSO:
30-year-old single mum of 12 confesses after divorce: Life is not easy
171.7 Billion: Jeff Bezos has more money now than before his divorce
Enhle and Black Coffee divorce heats up: List of demands revealed
Source: Briefly News