All you need to know about last will and testament South Africa
It is not surprising that taxes and death are among the inevitable that await every one of us. While we can predictably handle taxes, even at their worst, death remains a mystery among the living. It is a primary cause of misfortunes, especially when it comes to distributing wealth. Unfortunately, most people are often too reluctant to start thinking about their mortality and eventualities until it is too late. What do I need to know about last will and testament South Africa?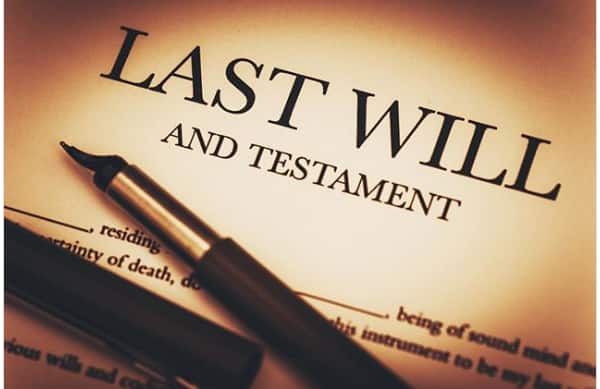 The fear of death is one of the main reasons why most people fail to prepare their wills and testaments in time. This is perhaps why Elbert Hubberd advises us not to take life too seriously because no one will get out of it alive. We have all witnessed an escalation of conflicts among siblings because a parent or guardian failed to draft a testament for them. Maybe the guardian did not know how to go about will writing, so here are the ingredients of the last will, and a simple will template South Africa.
READ ALSO: How to obtain a death certificate South Africa
What is a will and why do I need one now?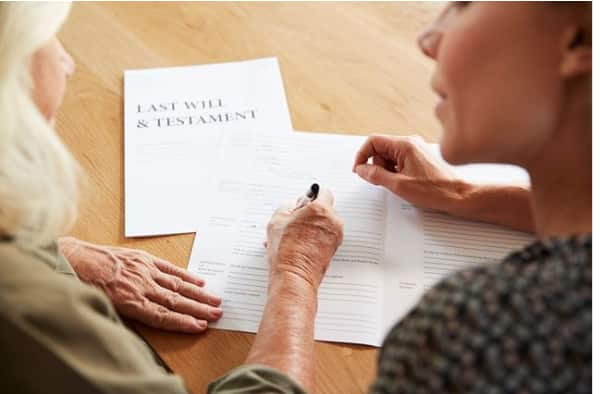 Legal sources as well as Wikipedia describe a will as a legal document by which an individual expresses their wishes concerning the distribution of their property to one or more people in the event of their death. Having a will simplifies the allocation of resources to the executors, thereby saving time and money. Similarly, it locks out unnecessary disputes which are prevalent in the scramble and partition of properties.
If you are looking for an example of a will in South Africa, you probably understand the need for getting your affairs in order for the interest of your loved ones. There is no doubt that a will is the most crucial legal document you will ever sign.
The Commissioner of Oaths South Africa advises citizens to pay close attention to their wills and consider drafting them in time to lessen rampant property disputes.
Why do many people still die without a valid will?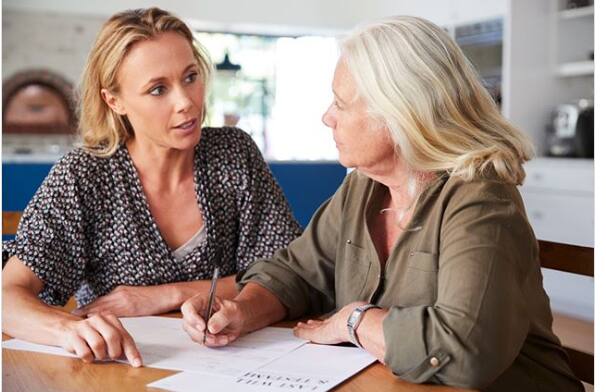 There is a common misconception that writing a will is one way of giving in to death and losing a grip of your life. It turns out that your will is probably the most treasured instruction you will ever leave behind. Some people assume that their beneficiaries are responsible enough to fairly divide assets and liabilities among themselves, which is not necessarily true.
Did you know that it is wrong to assume that your wealth is not enough to write a will? Contrary to common perception, a will is not a reserve for millionaires but for everyone. No one is too young to write a will. Even the healthy ones should write a will because no one is immune to death.
Also, some people shy away from the concept of a will because they think it could spark an endless conflict among family members. Far from this reasoning, there is much more as to why one should have a will and testament ready when the time is right.
What happens to your assets if you die without a Will?
South African legislative measures that govern the validity of a will are articulated on the Wills Act. These laws point out the distribution of estates in line with the law of the intestate succession. In most cases, such may include beneficiaries who you may not want to benefit from your share of wealth.
Who can draw up my will for me?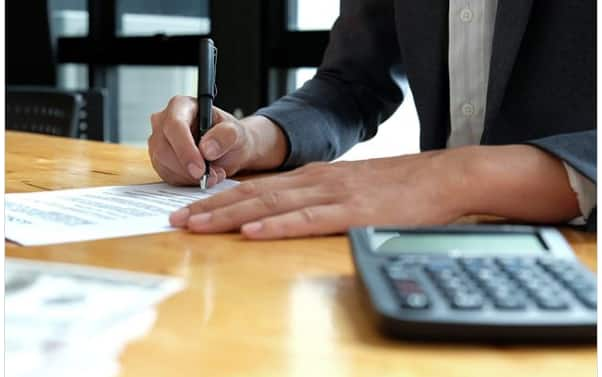 You can easily find a proper last will and testament template South Africa online, but it is advisable to contact an expert for the same. You may consider hiring a trusted company, bank, or even a consultancy law firm. Upon drawing the will, you will need to sign and indicate the dates alongside two of your witnesses.
Which documents do you need when drawing up a Will?
It is now possible to access a detailed last will and testament template freely or at least at a subsidized cost. Here is what is required when preparing a will.
The executor names and ID details
Name and ID of spouse and details about your marriage
A copy of marriage certificate or decree of divorce and settlement agreement
Children details including names and ID (include stepchildren you wish to benefit)
Grandchildren details if you need them to benefit as well
Guardian names and contacts in cases of those with a minor child
List of assets you wish to donate to institutions such as an orphanage
Details of any other party that you want to benefit from your wealth
Copies of title deeds for all properties including mortgages within south Africa
Insurance policy copies including life and endowment
Liability inventories
What is a valid will in South Africa?
What are the requirements for a valid will? A valid will in SA, when drafted, should meet the following conditions:
The testator should be more than 16 years old.
During the drafting of the will, the testator should be willing, of sound mind, and understands the repercussions of his/her actions.
It is mandatory for the will to be in writing, be it handwritten or printed with the name of the testator.
A valid will must have the signature of the testator at the end, just below or as near as possible to the last line written. A mark or thumbprint is accepted as a signature.
If the testator is unable to sign, he/she can request someone to sign on his/her behalf, but the testator, two competent witnesses (above 14 years and of sound mind), as well as a Commissioner of Oaths should be present. The Commissioner of Oaths SA has to certify this will and sign every page.
If the will has more than one page, the testator or someone he appoints must sign all the other pages.
A valid will should have the witnesses signatures anywhere on the last page. Executor or beneficiary to the will cannot sign as a witness, or else they will be disqualified from inheriting there share on the will.
It is essential to date the last will to prevent confusion in case more than one will is found when you die.
READ ALSO: Birth, marriage and death records South Africa: 5 best services to check
Where should I keep my will?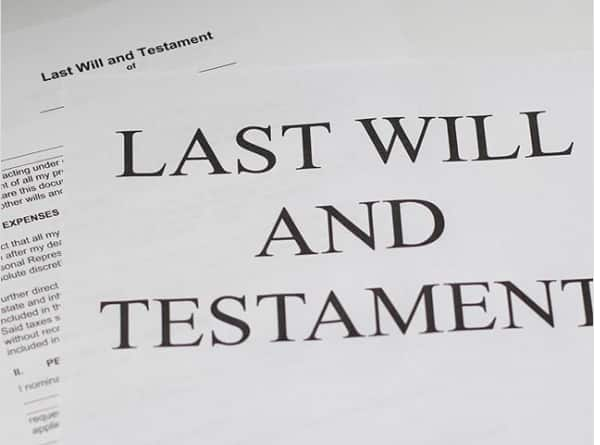 There is no recommended place where one must keep their will. However, it is advisable to keep the same as safe as possible. Clients can flexibly choose between financial advisors, accountants, trust companies, and banks, among others.
Legal practitioners advise on making a copy of the will and attaching a note where the original copy is kept. It is also essential to inform the executor where the will is sealed.
What are the duties of an executor of a will?
The following are the primary roles of the executor.
Identifying and listing assets owned by the deceased
Giving notice to the creditor as prove of the claims
Receiving due payments among them dividends and interests among other incomes
Settling funeral bills and any other debts
Filing and paying income and estate taxes
Identifying beneficiaries and following up on their share as described on the Will
Is it necessary to revise my Will?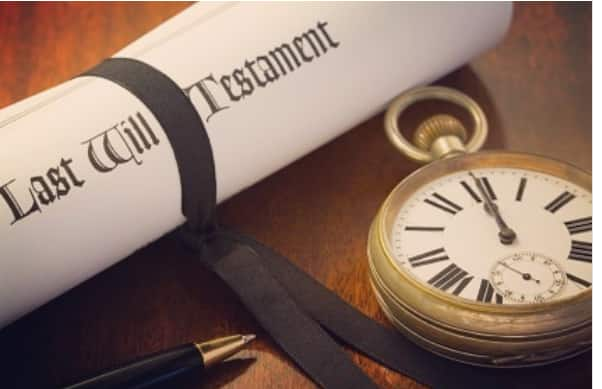 Yes! The testator should revise their will as often as they can, especially after every significant event in their lives. Some of the notable events include marriage, the birth of a child, divorce, death of the executor, and acquisition of new property, among others.
Last will and testament template word document South Africa
There are hundreds of last will and testament template free South Africa for you to look at. These templates are not only custom made but also designed creatively to meet the needs of every client out there. If need be, you can also access a joint last will and testament template South Africa for appropriate applications. Check out our will and testament template to start preparing yours today.
READ ALSO: Online marital status check South Africa 2020
There are sufficient reasons why every person should strive to document a will before giving up their last breath. Going through our guide should leave you planning to prepare one like right away. The last Will and testament South Africa remains the best document you will sign in your lifetime.
READ ALSO:
Birth certificate South Africa: How to get one quickly
The complete process for getting married at Home Affairs
Applying for an unabridged marriage certificate South Africa
Source: Briefly News