How to become a firefighter in South Africa
If you wish to choose a career path that allows you to touch lives directly, firefighting can be one of the best choices. Though firefighting jobs can be exciting and fulfilling, it is a risky profession. The danger of running into a burning house can make one lose interest in finding out how to become a firefighter in South Africa. However, you should bear in mind that the profession is focused on helping others.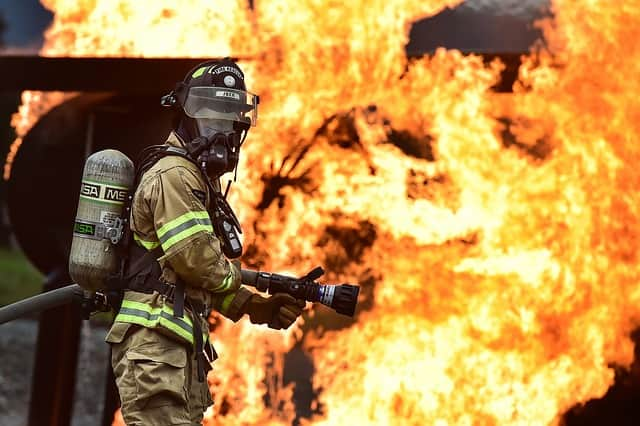 The central aim of a firefighting career is for the protection of lives and properties in the case of a fire outbreak. They can help out in some cases of earthquakes and other disasters. It is a career that requires someone with a strong will and physical fitness to be able to do well. South African firefighters are all required to meet specific requirements and undergo proper training.
What are the requirements to become a firefighter in South Africa?
The answer is to this question will differ from one South African fire department to another. However, there are some basic requirements for those who wish to join the entry-level. Below are some of the firefighter requirements in South Africa:
READ ALSO: Nursing courses: How to become a nurse in South Africa
You need to have your Matric.
You must be 18 years old.
You should be able to provide your physical tests.
You also have to pass a physical test.
You should have a driving licence.
Most importantly, you should not be fearful of heights.
How can I apply for a firefighting job?
Find a fire department in your locality and always check out for the local news in your neighborhood for any available job opportunities. Then, follow the instructions stated there.
What is the duration of the application process?
The processing time does not take much time. However, the Human Resources office will give you an update on your application within three to four weeks after your interview. Additionally, it is recommended that you ask more questions from the officials on the interview date.
How much is the average firefighter salary?
The remuneration of those who work in the department of fire South Africa is quite attractive. The average salary of a firefighter in South Africa is R8860 a month.
What are the different levels in the fire department?
Once you are successful, you will undergo four months of fire fighting training in a fire fighting training college. Upon the completion of your training, you will be promoted to the rank of a Platoon Commander. From there, you can move to the level of a Station Commander and subsequently to a Divisional Chief and Deputy Chief before you eventually become a Chief.
READ ALSO: SAQA application: requirements, evaluation and fees
However, it should be noted that these ranks are not all the same in all the South African fire departments. The fire fighting course fees differ based on the academy offering the training.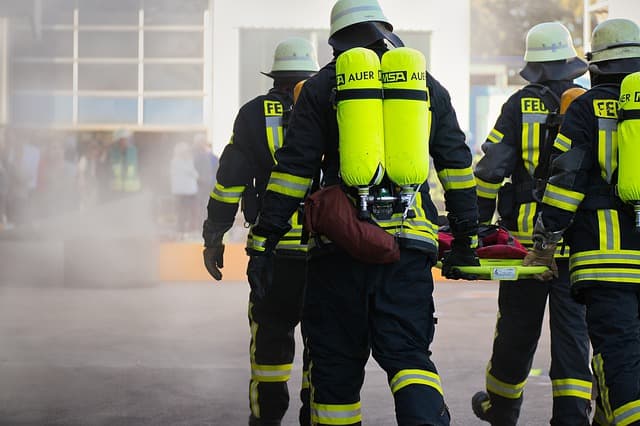 What qualities should a firefighter possess?
Fire fighting jobs remain among the vocations that require a high level of sacrifice, it comes with enormous satisfaction that one can get in saving lives. So, if you are considering picking up a career in this profession, you must carefully take note of the following qualities:
Discipline is an essential quality as you will be taking command of the commanding officer in charge of your division.
Honesty and trustworthiness are also required for everyone in this line of duty. These are important because you will have access to people's homes and business complexes in the case of a fire outbreak.
A firefighter needs to put passion first before any other thing. There are many people who wish to know the firefighter salary in South Africa before joining. But then, this should be a secondary consideration.
You must have problem-solving abilities. It is a very significant advantage if you can maintain calmness in dangerous circumstances.
You must be physically fit because the fire fighting job is stressful.
You need to develop a positive attitude as it will be an asset when you face a challenging situation.
Firefighting is not an easy job, as many people think. It comes with many psychological and physical dangers. The daily experience of firefighters, sometimes, have an effect that will last for years on them. When people ask questions on how to become a firefighter in South Africa, they should bear in mind that the job is for those who can withstand dangerous situations.
READ ALSO:
NQF levels: Everything you need to know
CJC courses: Complete list of courses offered at Central Johannesburg College
Health and safety courses in South Africa and institutions that offer them
Source: Briefly News