How to become a professional soccer player in South Africa
Soccer is, no doubt, one of the most cherished sports in South Africa. The country is on record for producing many outstanding footballers. Many of them are both playing for the national team and international teams. Like them, you stand a chance of becoming a professional soccer player the country has ever had. Well, do you know how?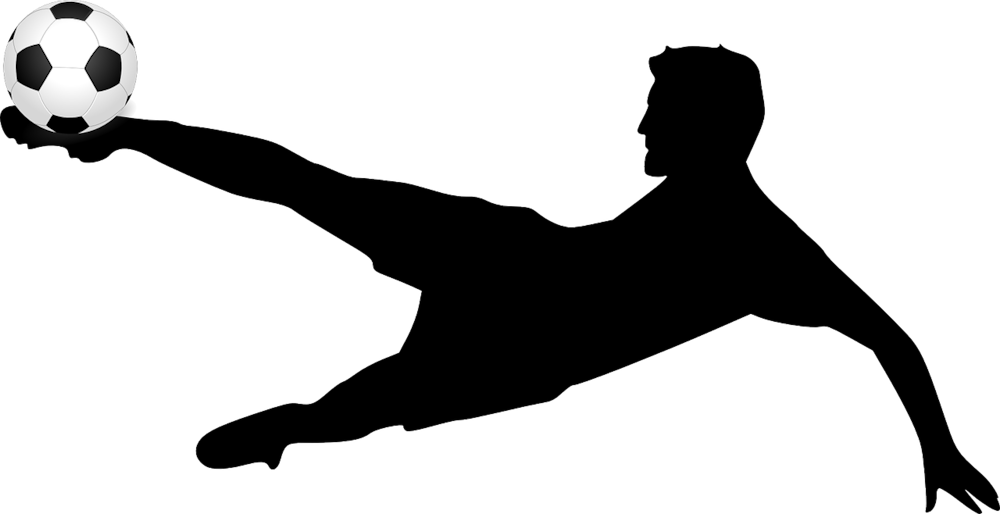 Often, most aspiring pro footballers believe that talent alone is enough to make someone successful in the sport. Unfortunately, there is more than talent. Effort, motivation, support, among many others, counts a lot. So, how can you combine all these factors to become a world-class soccer player?
Tips for becoming a pro football player
If you want to someday play for established teams either in South Africa or international clubs such as Man U, Chelsea, Liverpool, and others, then you need to consider the following factors.
1. Develop an aspiration to achieve
This is a good start if you desire to make it to the top. Dedicate your time to appreciate why you need to become a pro player. Unless you are obsessed with success, you have a misplaced desire for your talent. Remember, talent is just a gift and many people possess it.
2. Be consistent with training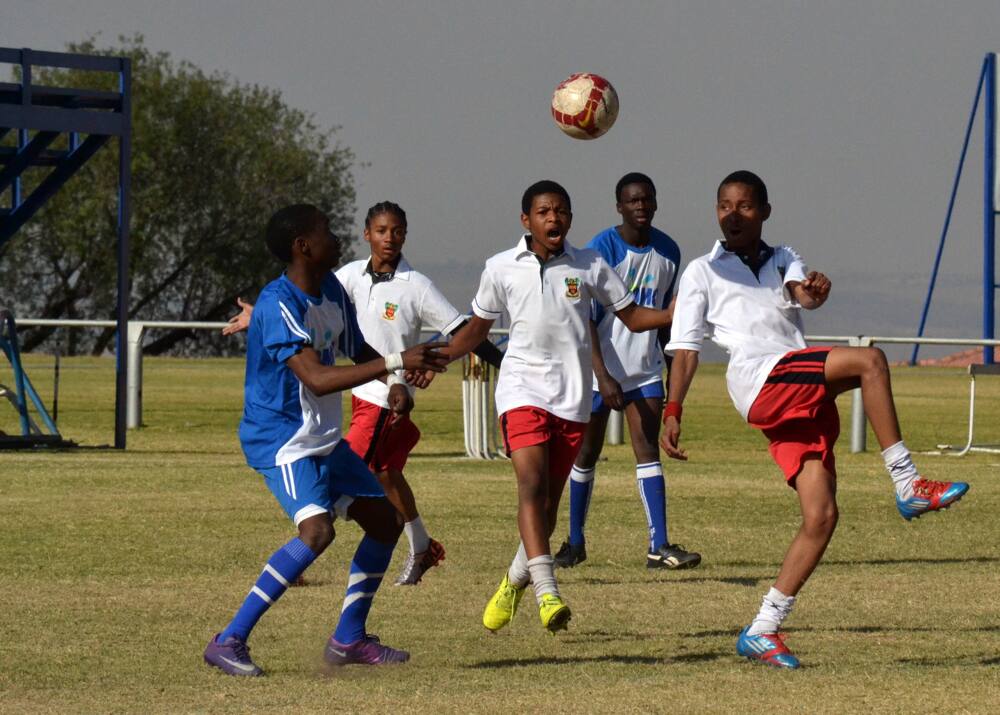 Training always makes someone improve their skills. Football is not any different; you have to train consistently to master how to control the ball, dribble in tight areas, and other techniques. Most successful players make use of the 10,000 rule. It states that for one to be exceptional in what they are doing, they have to train for 10,000 hours.
READ ALSO: How to become a pilot in South Africa
3. Set your goals
Similar to determination, goals should be a driving force to you. For instance, how long are you planning to be in the academy? What are your plans once you leave the academy? Knowing the answers to some of these questions will come in handy in developing your career.
4. Be mindful with your diet
Managing your dietary habits will significantly determine how good you will become in the sport. For instance, eating a lot of junk and other sugary foods makes one gain unnecessary weight. In the long run, even chasing a ball will be difficult. Therefore, you should create a diet plan that can support your system both in the short and long terms.
5. Learn and seek advice from pros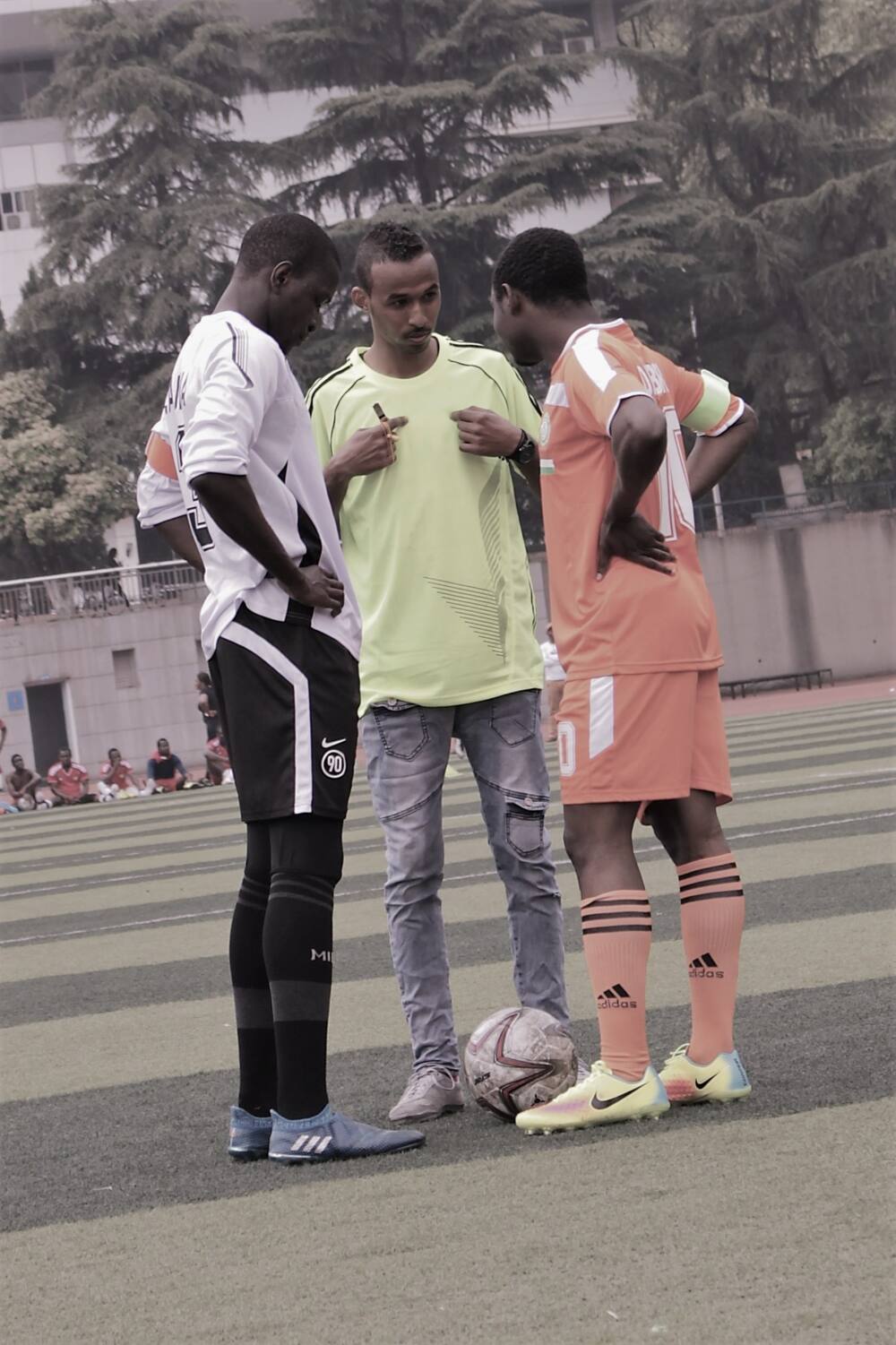 Sometimes, learning from your favourite player can help you become a better player irrespective of your age. South Africa, for instance, has numerous football players playing intentionally who can be of great help to you.
Better yet, you can watch and incorporate some of their skills when you are playing in the field. If they work, then continue using them because they may help you to realize your dreams. Remember, this should not be a one-time thing; you should be persistent with this practice if you want to become a pro.
6. You should give your body time to recuperate
Any normal payer will, at some point, get injuries either when training or playing in a match. Despite the pressure from your coach, you should be able to allow your body some resting time before going back to the field.
Importantly, seek the help of your doctor to analyze your injury. Otherwise, forcing yourself into the field might cause you a more severe injury.
7. Join an academy
Often, most players are used to playing street football. Sadly, they end up wasting their talents unknowingly. Well, there are numerous best soccer academies in South Africa, taking both male and female players.
8. Challenge yourself
Once you become fit, you should go for trails in a club or at a home team. This way, you will discover where you need to improve. Also, who knows, it might be a chance to showcase your skills to a prospective employer.
9. Adopt patience and perseverance
Sadly, most players are fooled to believe that one can become a star in a fortnight. Remember, this is a process that requires you, as a player, to be patient enough. After implementing all the other tips, find an agent and continue practising to improve your skills. In no time, you will find yourself playing for a big club either in South Africa, Spain, England, or Europe.
READ ALSO: Nursing courses: How to become a nurse in South Africa
10. Hard work and respect never stops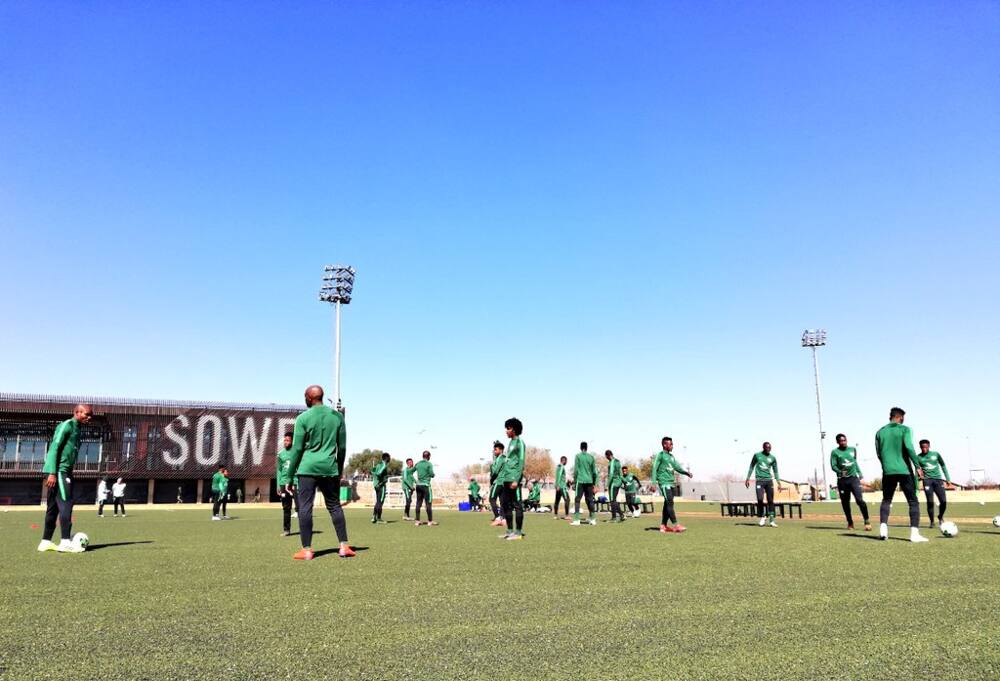 At last, never stop practicing, even when you land a contract with your dream team/club. Continue working hard to perfect your skills. Do not take the ball off your eyes.
Otherwise, your coach will not hesitate to force you to sit on the bench while others play on the field. Also, discipline is essential to any successful player. You should respect your fellow players, coaches, and staff.
Frequently asked questions
Here are additional facts that might help you to become among the top legendary South African soccer players.
Is it hard to become a professional soccer player?
Well, it depends on several factors. First, some might find it a smooth journey because they follow all the tips offered by their coaches as well as their role models. On the other hand, some find it a rough experience because of indiscipline and lack of patience. Overall, it is a process that one must strictly adhere to before emerging best.
How do you become a professional footballer?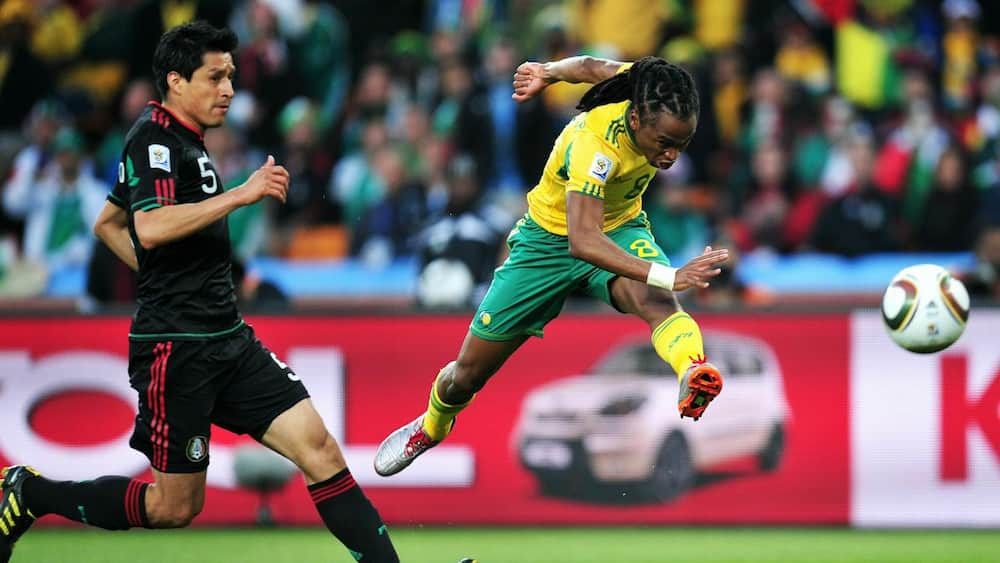 First, you must be ready to sacrifice many things and have a passion for the game. Second, strictly follow all the advice and tips offered by professionals, including your coaches. Enroll in the best academy and be disciplined throughout. Third, trust the process. It might sound impossible, but that is how your role models came to be what they are today.
What are the chances of becoming a professional soccer player?
Often, the chances may be low for many players. Overall, 1.4 to 1.7 percent play professional football after getting scholarships. However, it is essential to be interested in the game first.
Is it too late to become a professional footballer?
Remember, it is never too late to do anything as long as you are optimistic about it. There are many cases of old players who were discovered in late ages and doing exceptionally well in the game. Besides, there are various leagues for different age groups. Give it your best and you will see yourself growing to greater heights in no time.
Indeed, talent alone is not enough to make one a pro soccer player in South Africa. One needs to train regularly, be disciplined, and seek mentorship from experts, among many others, to perfect their skills. Also, you can consider the tips outlined in this piece even as you continuously strive to become the best in the sport.
READ ALSO:
20 richest football clubs in the world according to Forbes 2019-2020
Biggest stadiums in South Africa and their capacity vs other African countries
Soccer's rich and famous: Meet the top 7 wealthiest African footballers
Liverpool could be denied lift Premier League title at Anfield
Source: Briefly News