It is interesting how conversations about football always come up, even in the most serious occasions. The fun of it is the rivalry that emanates from the performance of particular players or teams. The details of who is the best player in the world will make you want to give your opinion.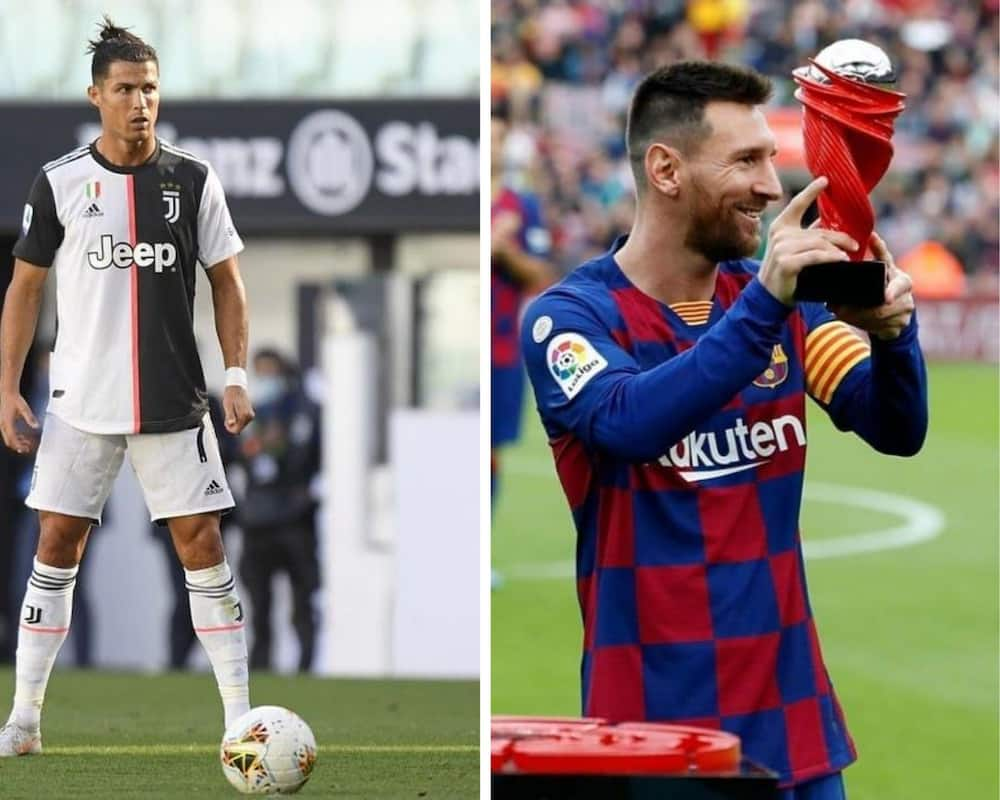 If you are a staunch football fan, you are a testament of how much pressure you have to withstand when your team fails to meet your expectations. On the brighter side, you must be marvelling at how good your sportsmen pull their magical tactics to make you love the game even more. If you were asked, who is the best player in the world, what answer would you give? How about reading on for more details?
The best football player in the world 2020
For the longest time, the puzzle on who is the best player in the world Ronaldo or Messi, has caused controversy among fans. However, the answer to this question is time-bound as it depends on a player's performance in the matches that they play. Interestingly, none of them holds the top position as of now. These details of the best football players 2020 will leave you in shock!
1. Robert Lewandowski, Bayern Munich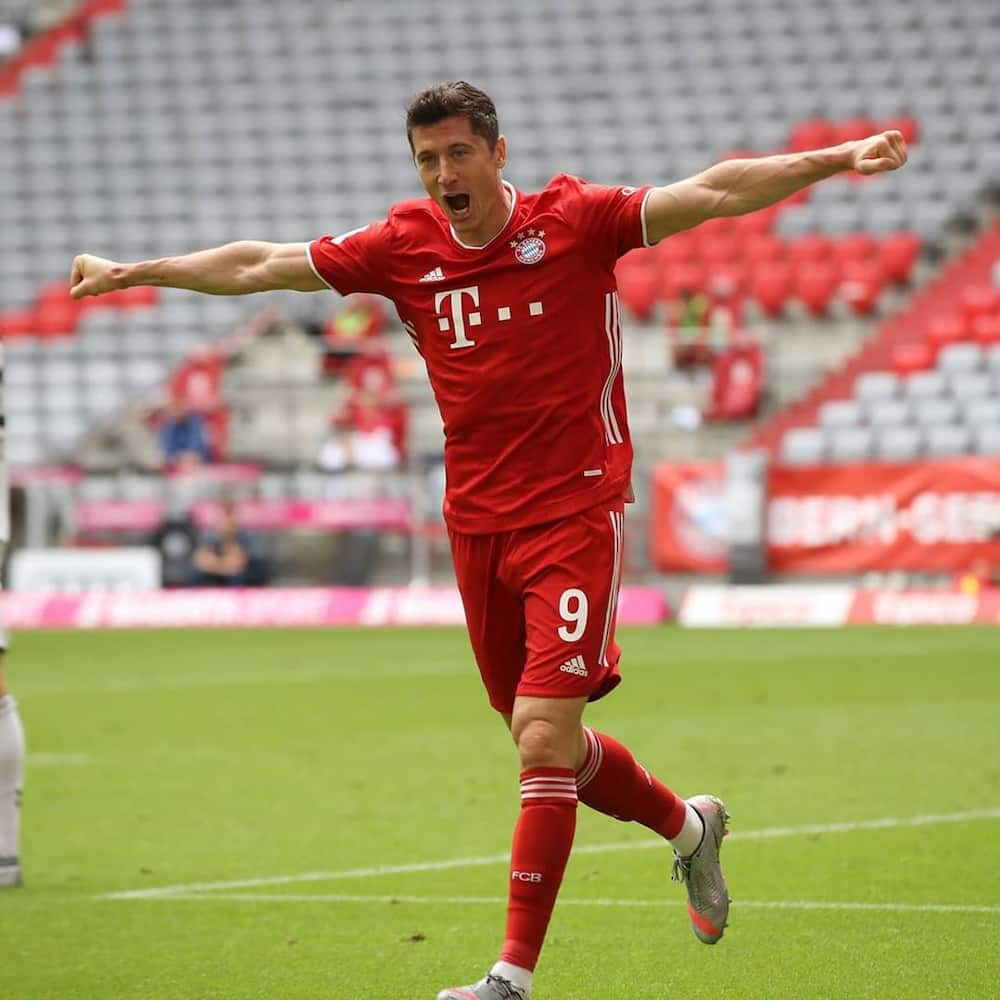 Who is the no 1 footballer in the world? Robert Lewandowski, a Polish superstar, has led the line as a lone wolf. For the past couple of years, he has epitomised everything that you would ever look for in a striker. Apart from the numerous goals that he has scored, he brings the rest of his teammates into play. With these qualities in one package, why would he not secure the position of the best soccer player in the world?
2. Cristiano Ronaldo, Juventus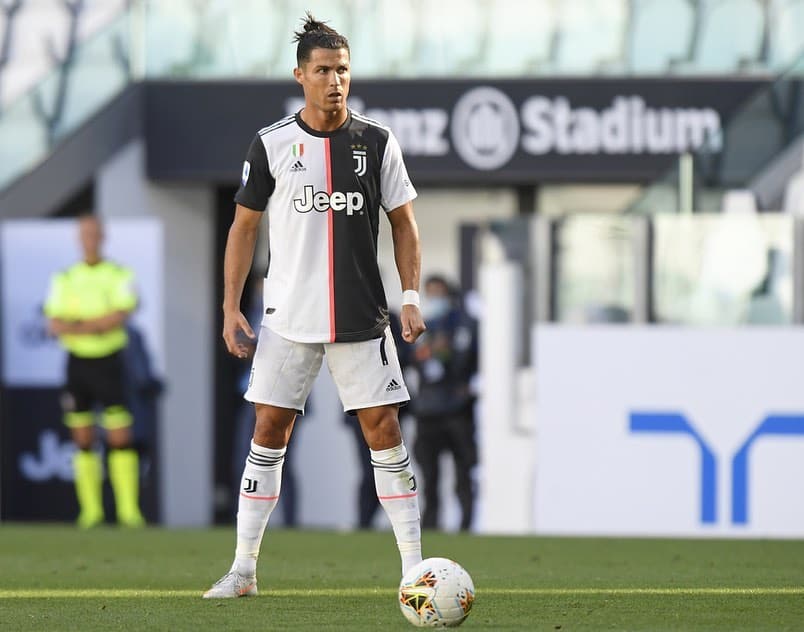 In Cristiano Ronaldo, Juventus boasts of the ultimate dig-you-out-of-a-hole player who will claw victory right from the jaws of defeat. The 35-year-old forward player has had a feel of the game from three different leagues and has still stood out to be exceptionally perfect. He has set the record of being the only player who has scored a hat-trick in the Italian, Spanish, and English leagues and the World Cup. Has he not set the bar too high, and might easily reclaim his title as the best soccer player in the world?
3. Lionel Messi, Barcelona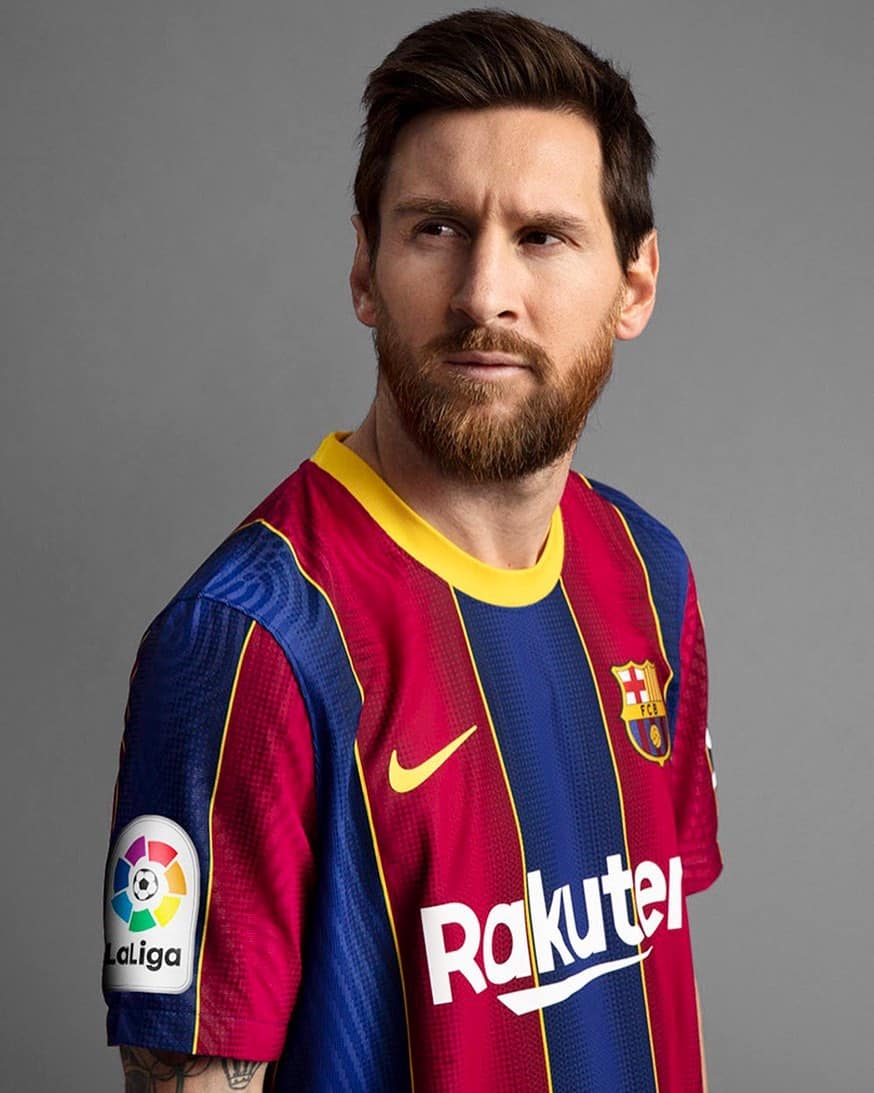 No soccer player sprints with the aura that Lionel Messi possesses. His magical ability to score anywhere while still registering significantly ferocious tallies is unmatched. No player compares to his ability to activate; hence, he remains at the top of the list as the best player in the world and might be in the position for a couple more years to come.
4. Karim Benzema, Real Madrid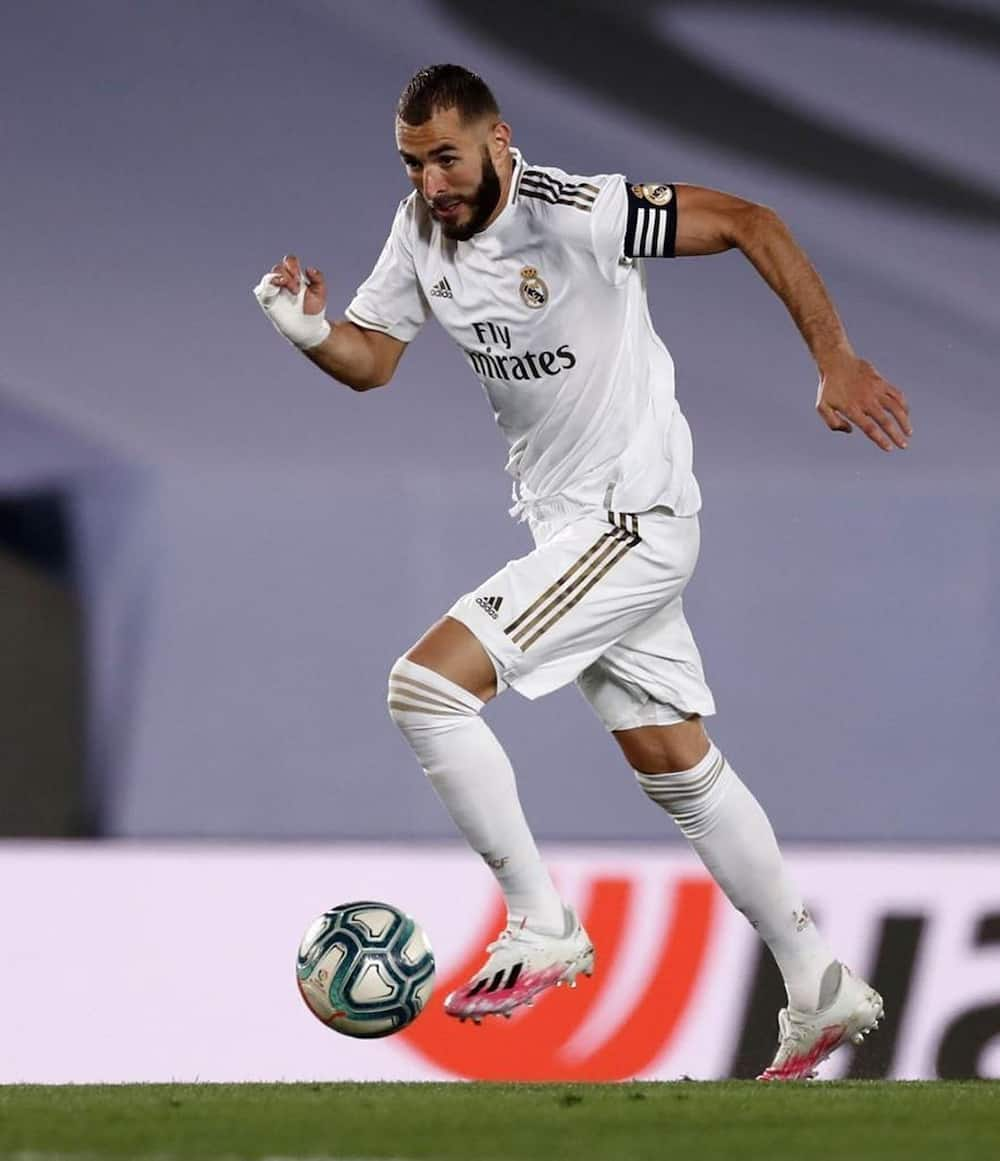 Karim Benzema would best be described as the leading light in the title success of Real Madrid. Currently, he is enjoying the best-prolonged form of his career, as he ended the league by scoring commendable 21 goals! With such a covetable record, why would he not make it to the list of the best soccer players 2020?
READ ALSO: Kaizer Chiefs' Bernard Parker accused of "sabotaging" Khama Billiat
5. Neymar Jr, PSG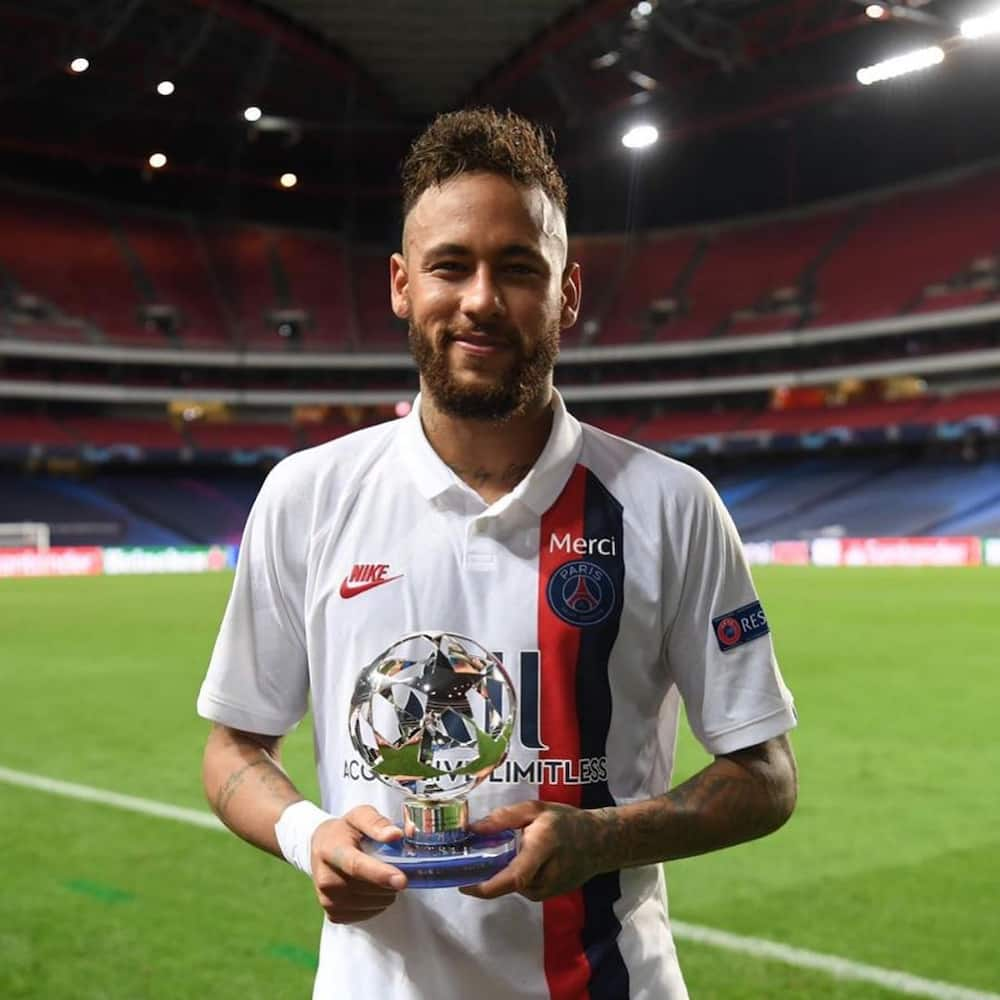 Neymar Jr did not have the most memorable 2019 as he suffered a series of injuries, poor form, suspensions and off-the-field problems. A couple of months into 2020, he has risen to claim the position of the talented soccer player that he is. His ability to change the game is unmatched, especially with his perceptive passing moves and first-class finishing style.
6. Kevin De Bruyne, Manchester City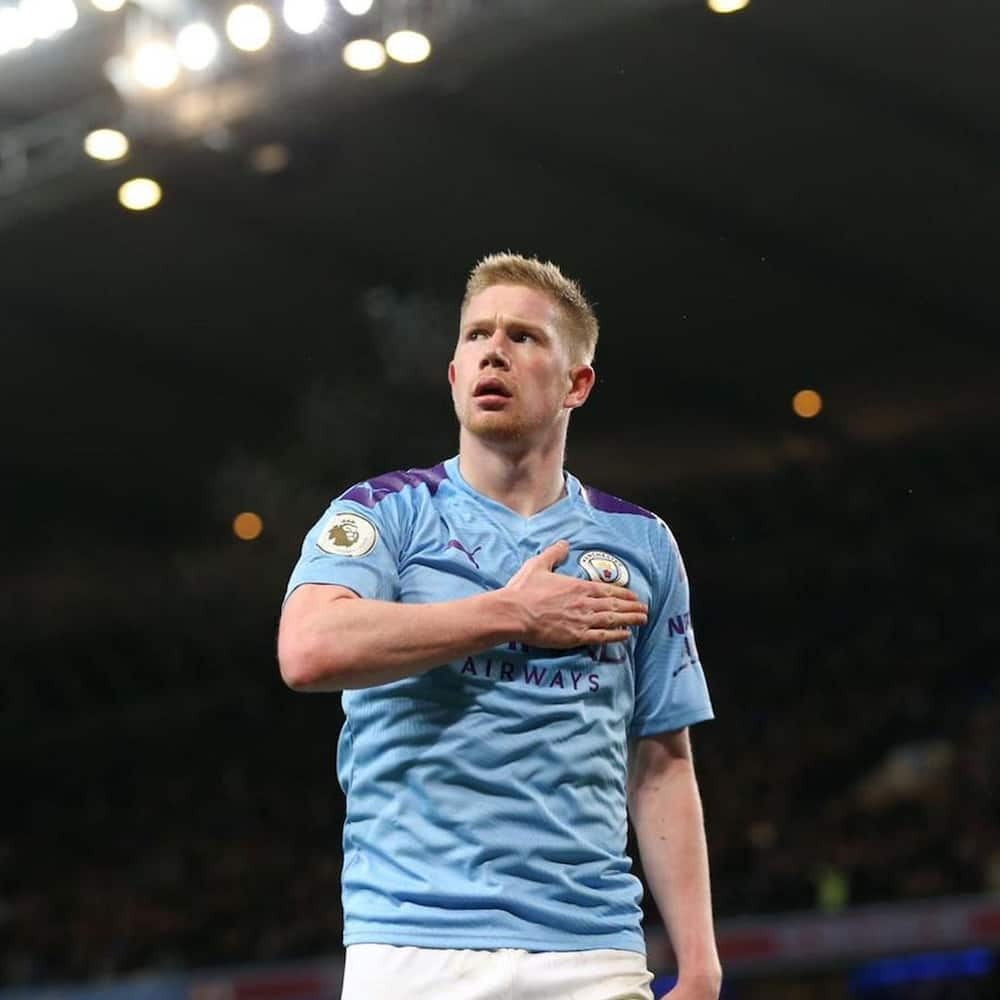 Manchester City's Kevin De Bruyne is the perfect definition of a technical phenom. His crossing ability is unmatched, and he might easily stand as the best crosser in the English Premier League. He has piled up a couple of assists in the 2019/2020 season, and he looks like he is going to be pulling more for the time that he will be in the team.
7. Kylian Mbappe, PSG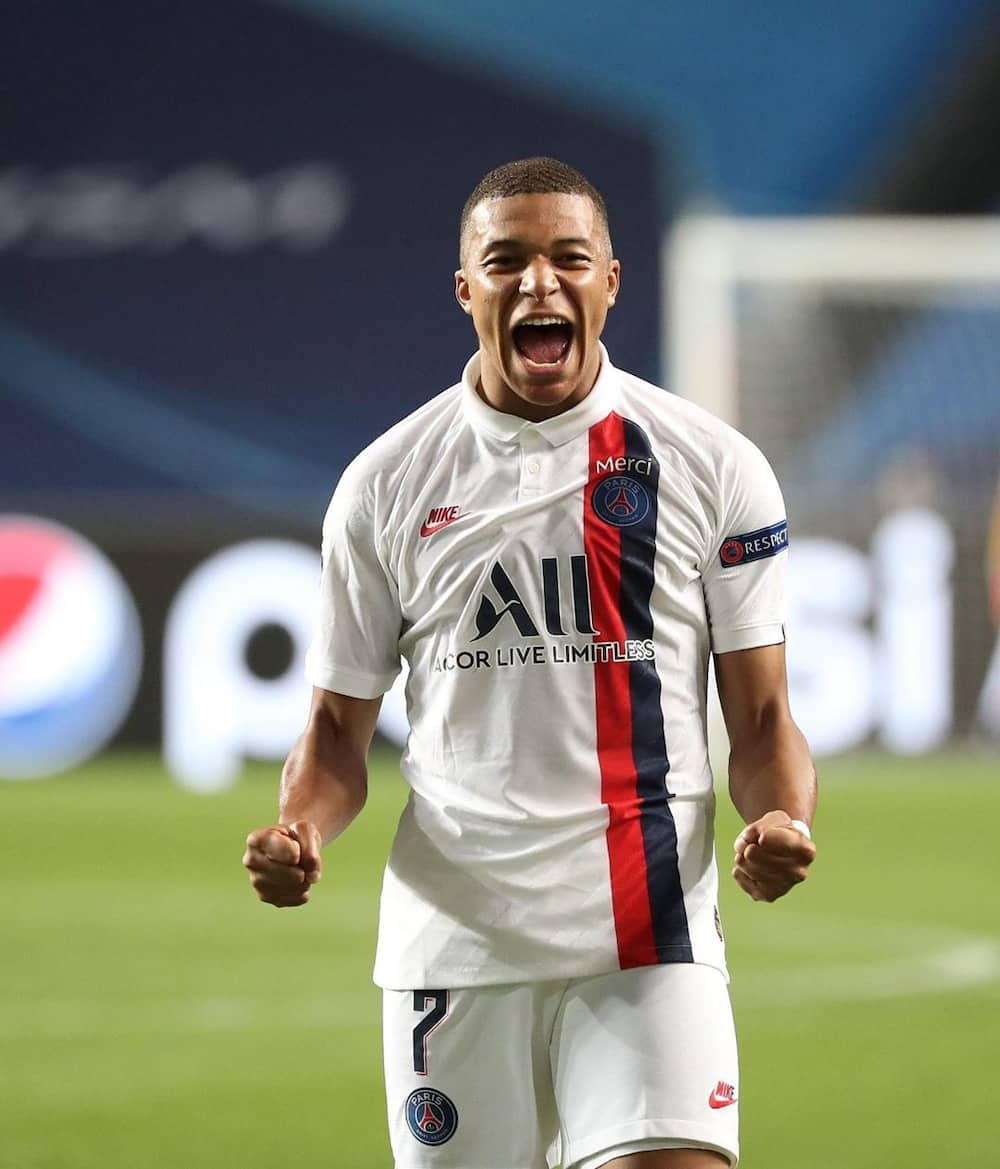 It does not matter how long the old guards are going to be in operation, because Kylian Mbappe is going to feature in this list for a couple of years to come. His unbeatable speed and the unexceptional stunts that he steered during the World Cup must have put his name on the map. At this rate, he might be crowned as the fastest footballer.
8. Thomas Muller, Bayern Munich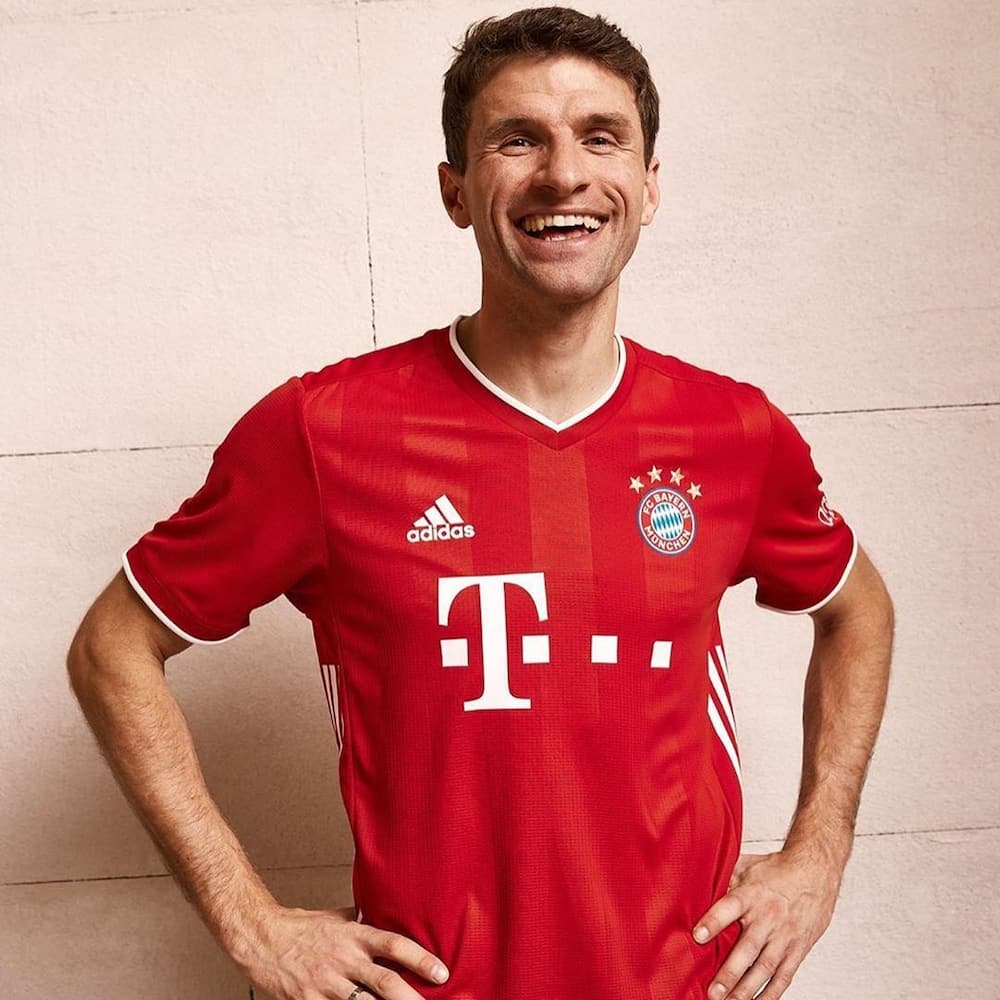 During the first half of the 2019/2020 season, Thomas Muller seemed to struggle to make an impact in the team. However, the signing of Hansi Flick gave the German player a new lease of life, and by the end of the season, he had scored seven goals and made 12 assists.
9. Erling Haaland, Borussia Dortmund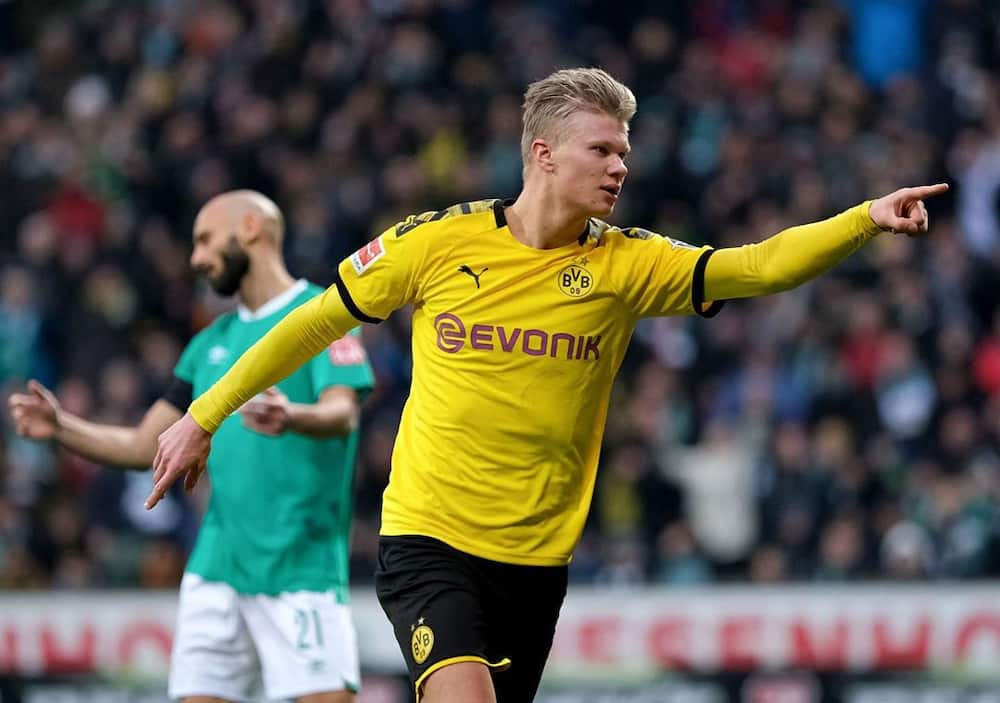 In the past season, Erling Haaland showcased top-level football better than any other player has in the past decade. He has relentlessly turned himself into a goalscoring machine, and players cannot keep up with his pace. The team's failure to make it to the Champions League is probably the reason why he could not make it to a higher position in the top 10 soccer players list.
READ ALSO: Deon Hotto reportedly set to make R500k a month at Orlando Pirates
10. Sergio Ramos, Real Madrid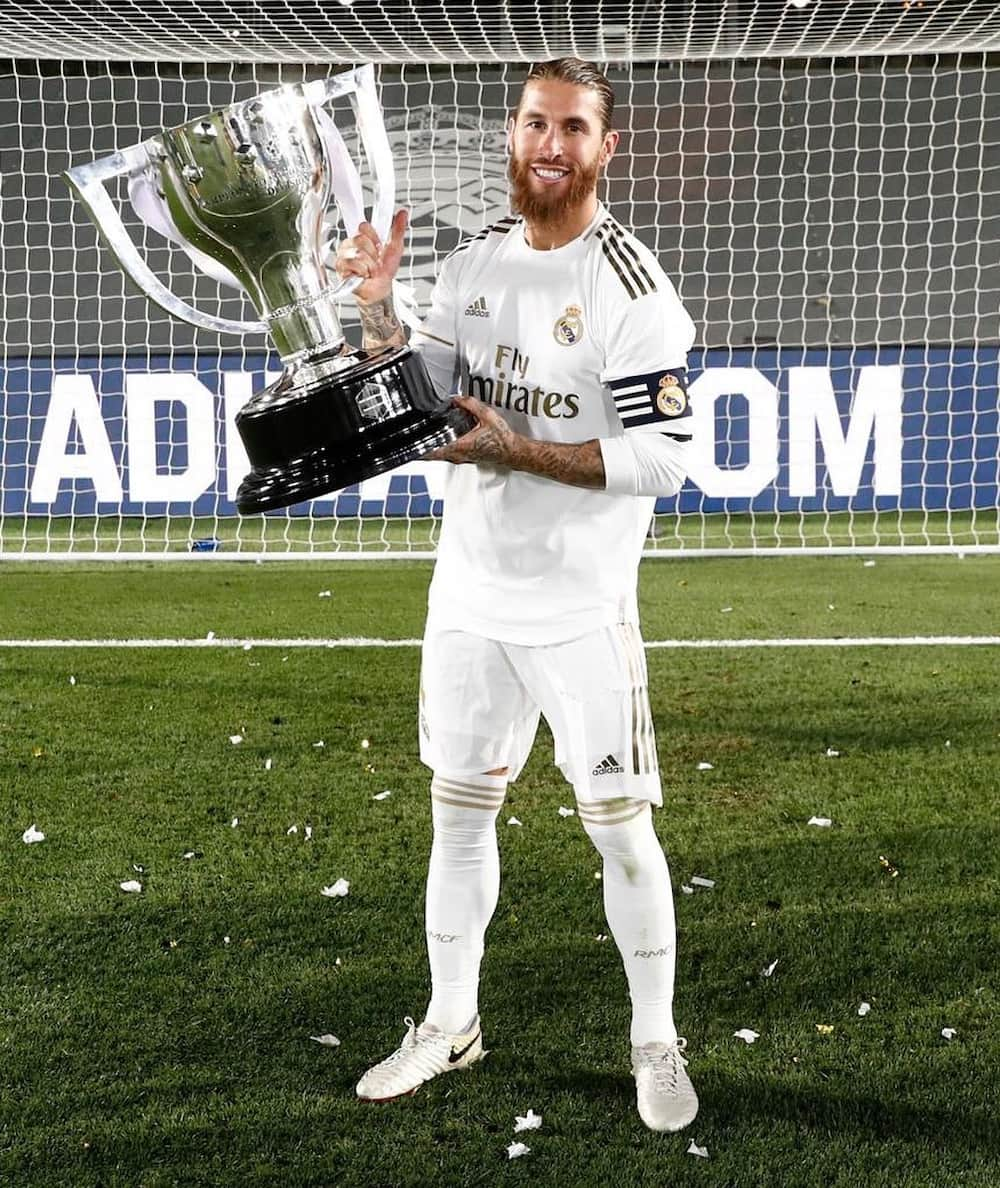 Sergio Ramos' role as a defender significantly influenced Real Madrid earning its first Spanish title since 2017. Towards the end of the season, he superbly marshalled everything, registering a record of eight goals and one assist. His performance positively influenced his position in the list of the best football players in 2020.
11. Serge Gnabry, Bayern Munich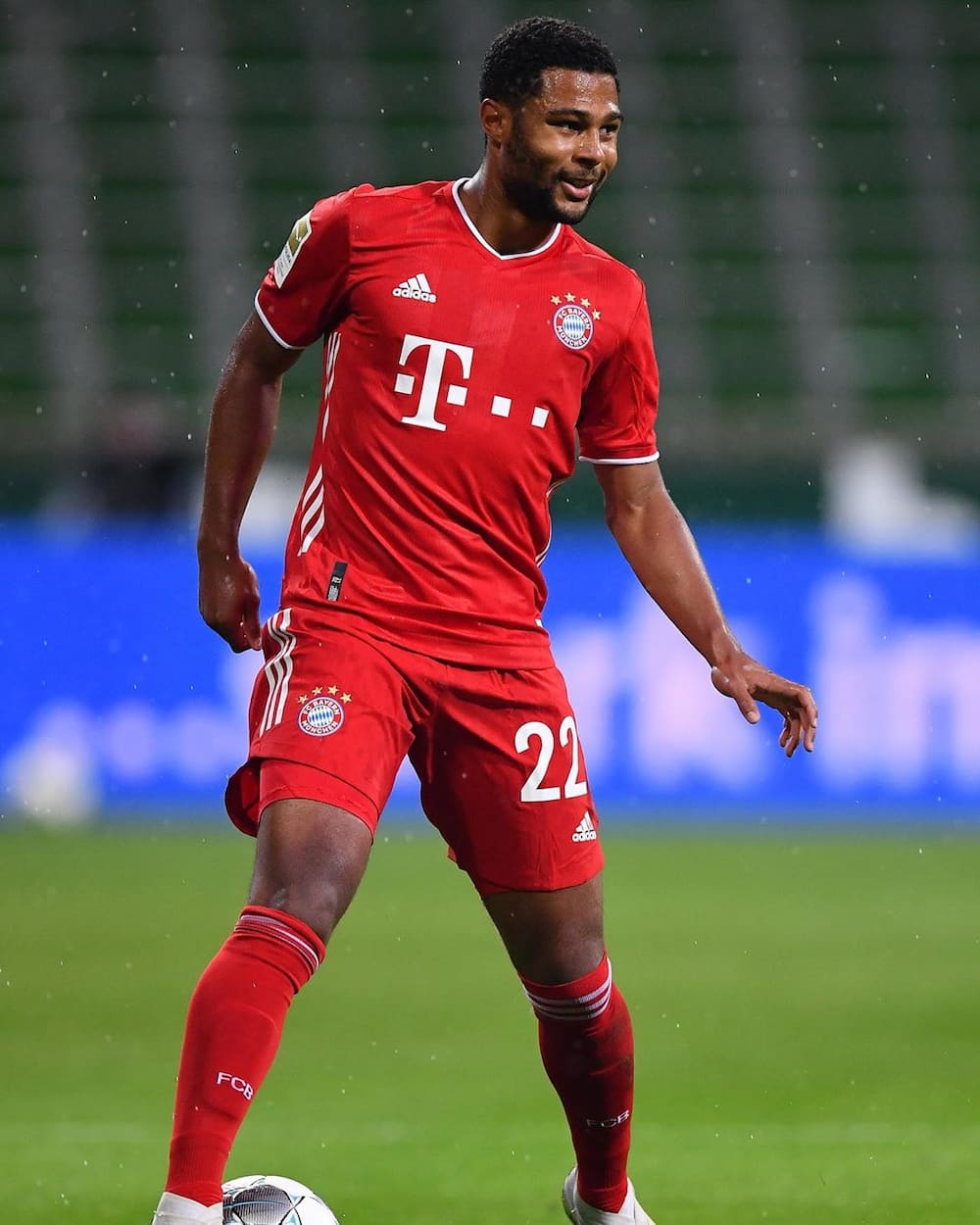 Ever since he departed from Arsenal in 2016, Serge Gnabry's performance has consistently been impressive. He is one of the players in the Champions League and boasts of a record of twelve goals and ten assists in 31 appearances in the 2019/2020 Bundesliga.
12. Bruno Fernandes, Manchester United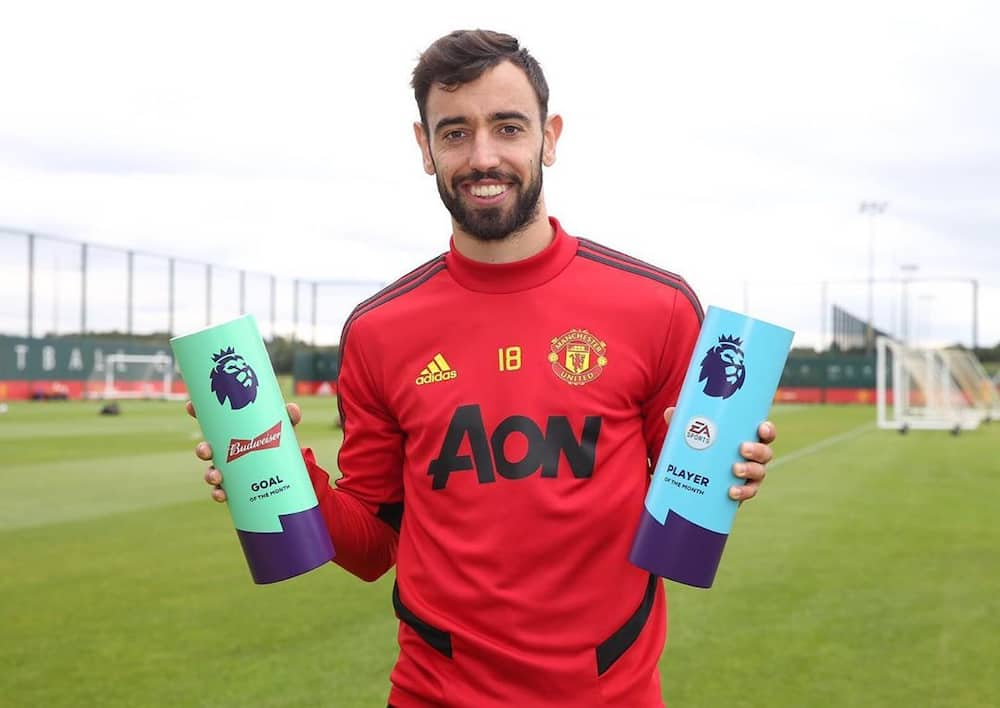 Manchester United's Bruno Fernandes has significantly turned the fortune of the club in the 2019/2020 English Premier League season. With nine goals and eight assists, he influenced the team to get a top-four finish in the league.
READ ALSO: 10 most valuable PSL goalkeepers in 2020
13. Jadon Sancho, Borussia Dortmund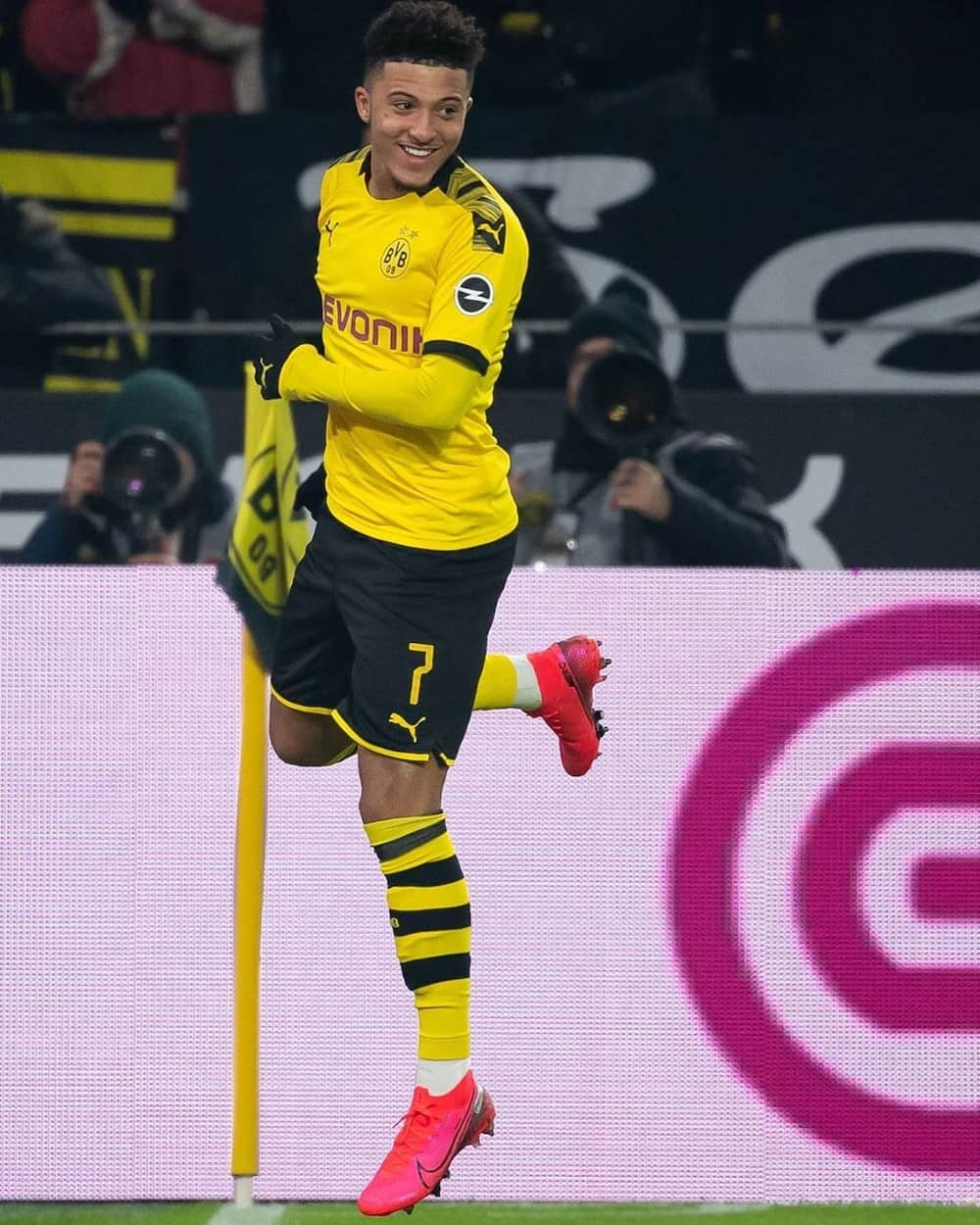 Borussia Dortmund's Jadon Sancho has registered a commendable record in the club. It does matter whether the 2019/2020 season is going to be his last in the Bundesliga, he certainly leaves reputation that he has massively enhanced.
14. Paulo Dybala, Juventus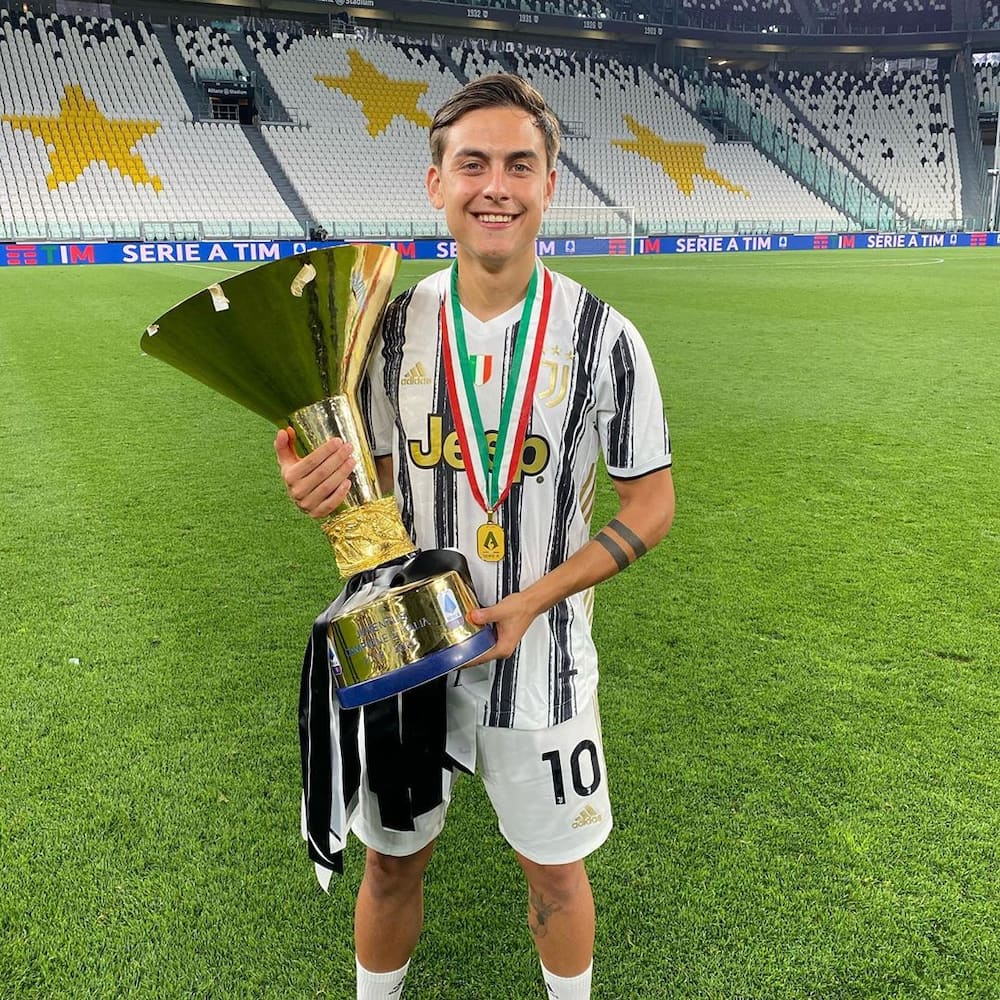 Juventus did everything that they possibly could to sell Dybala in 2019, with Tottenham and Manchester United coming close to bringing him to the English Premier League. However, the failed transfer was Bianconeri's gain as he is currently enjoying a new lease of life under the leadership of Maurizio Sarri.
15. Kai Havertz, Bayern Leverkusen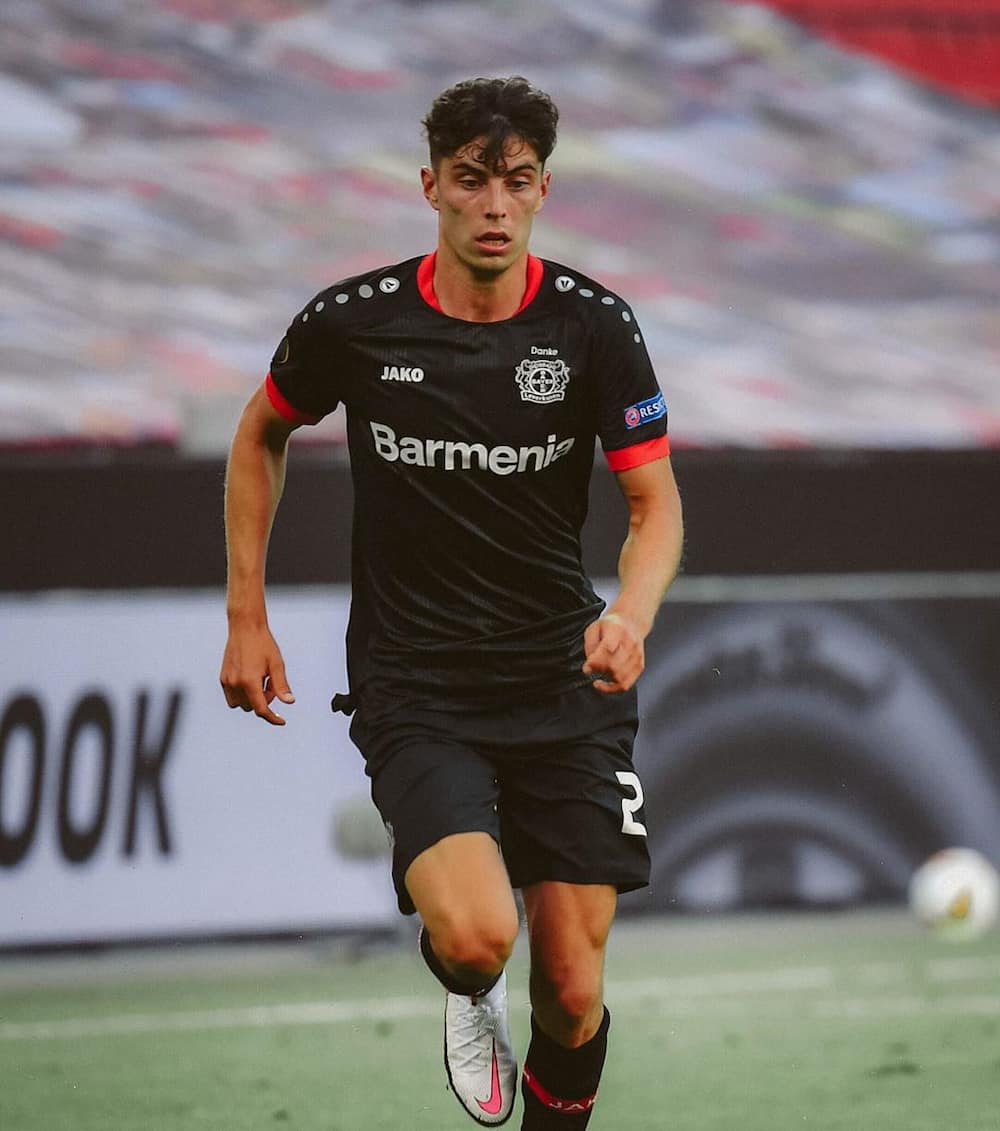 German football players have in the past couple of years known the potential that Kai Havertz has in soccer. However, in 2020, he has blown into the broader consciousness by racking up assists and goals at a commendable rate for Bayern Leverkusen.
READ ALSO: 10 South African PSL football players who went broke
16. Sadio Mane, Liverpool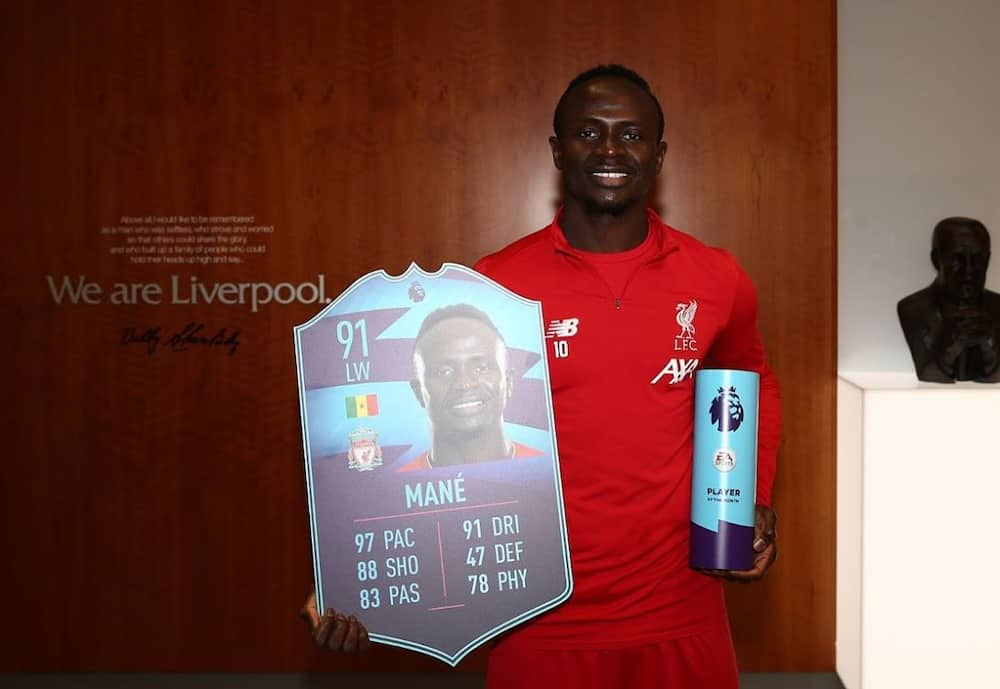 The 2019/2020 season worked in Sadio Mane's favour as he experienced immense growth in his career. He owes his success and the position to his consistency. He has cemented his skill as an assist-grabber, a game-changer, a match-winner, and a goalscorer. Why would he not feature in this list with all these qualities tagged to his name?
17. Alphonso Davies, Bayern Munich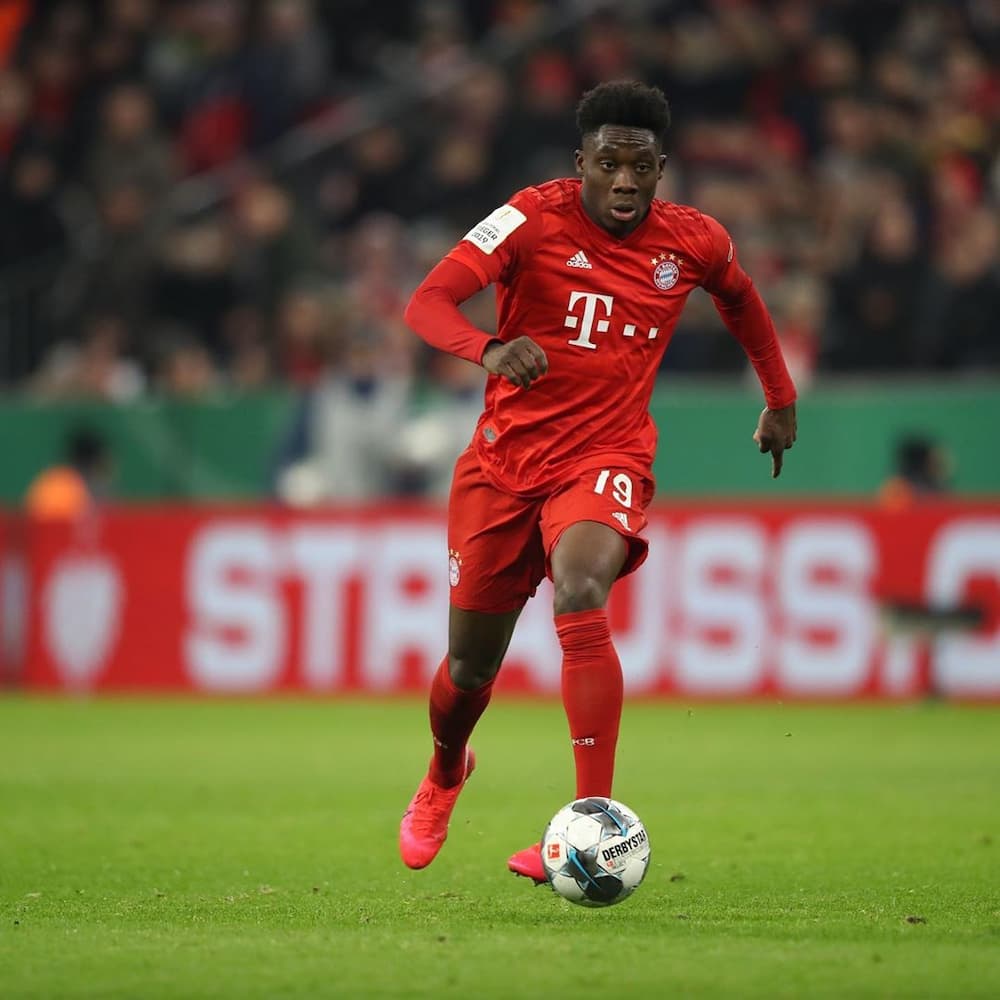 2020 has seen the unexpected breakout of stars in the European season, and Alphonso Davies is one of them! He has grown from being a backup winger for Bayern Munich to be the team's first choice. His electric pace, unbeatable crossing ability, and fierce tackling skills are everything you would wish for in a player. It is not by accident that he is recognised as one of the best players in the world.
18. Raheem Sterling, Manchester City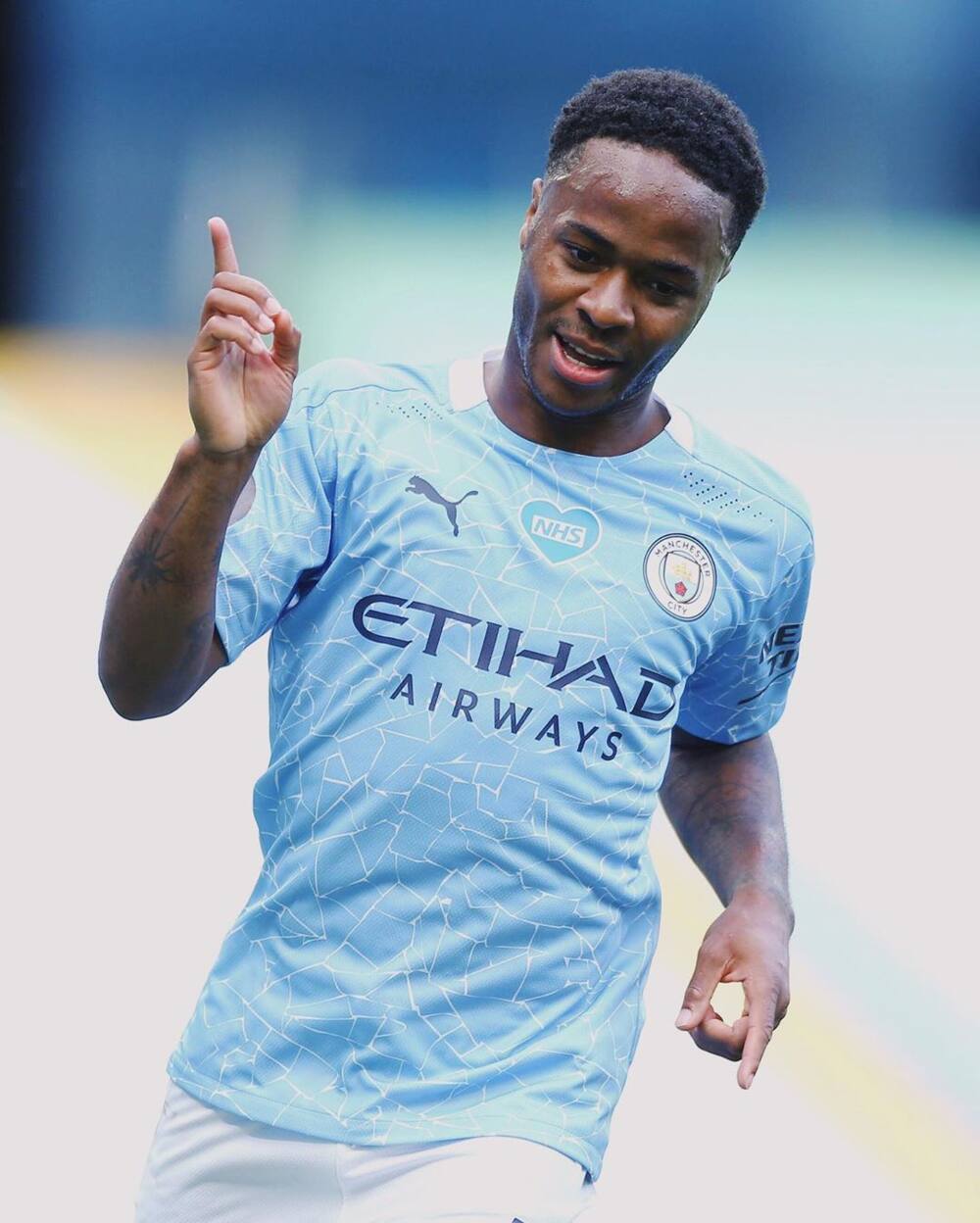 Raheem Sterlin had a pretty slow start to 2020, although, after the return of football after the lockdown, he rediscovered himself. By the end of the season, he had registered an impressive record of seven goals and two assists.
READ ALSO: Kaizer Chief's Khama Billiat celebrates his 30th birthday today
19. Jordan Henderson, Liverpool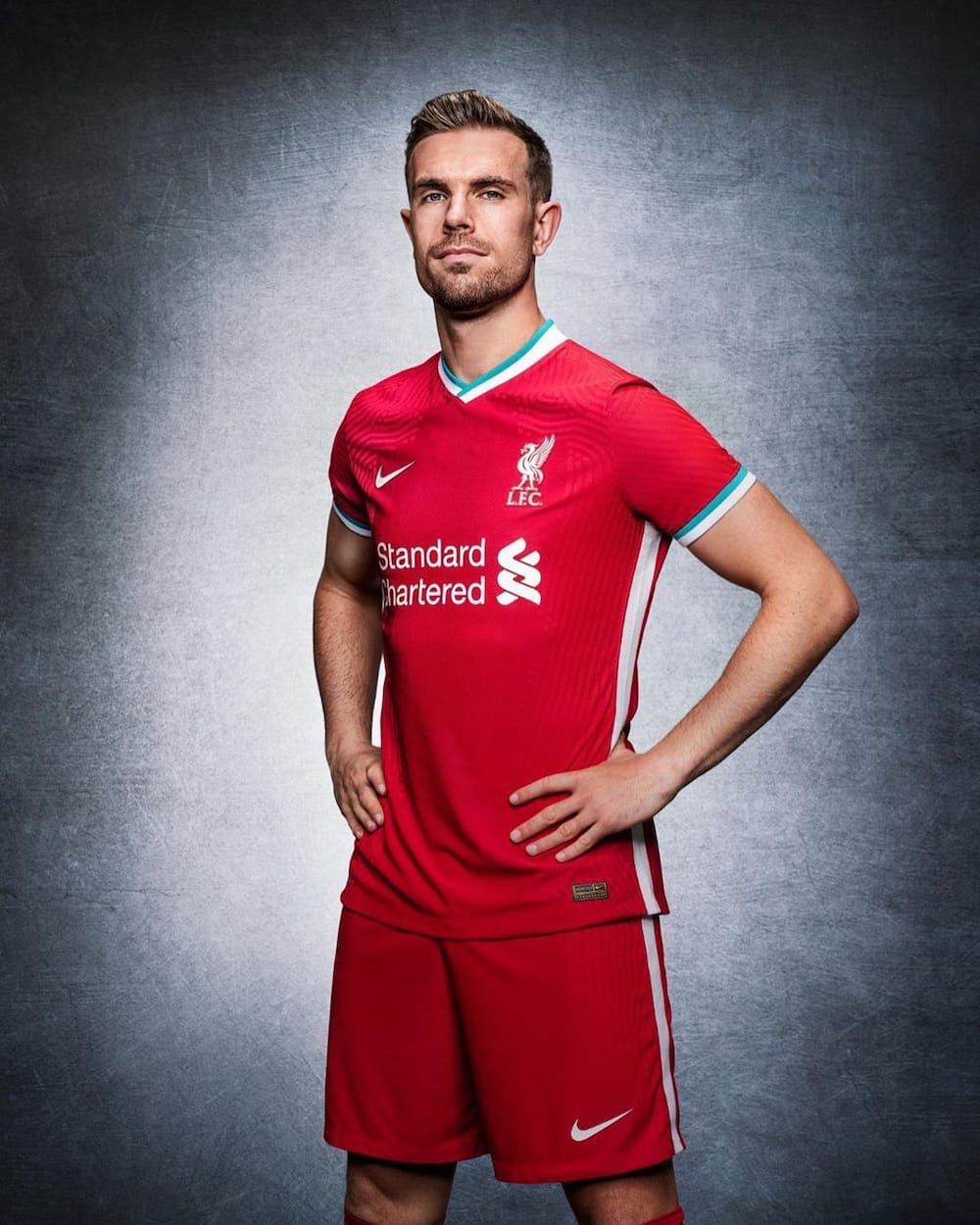 Jordan Handerson's statistics in comparison to most of the players in the list might be dismissed. However, his contribution in leading Liverpool to win their first title after 30 years cannot go unnoticed.
20. Timo Werner, RB Leipzig/Chelsea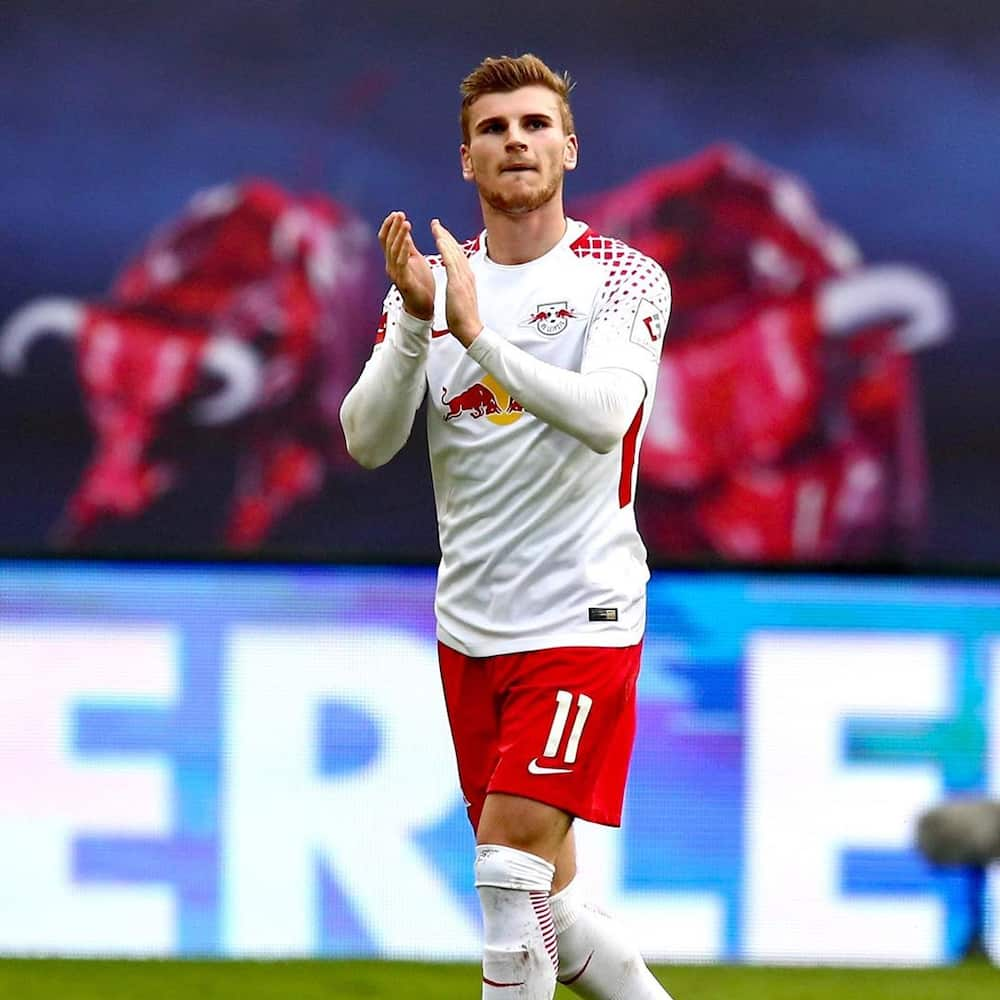 The first half of the season saw Timo Werner unleash his unbeatable demeanour, reaching for the greatest heights. He registered a covetable record of eleven goals and three assists.
21. Ciro Immobile, Lazio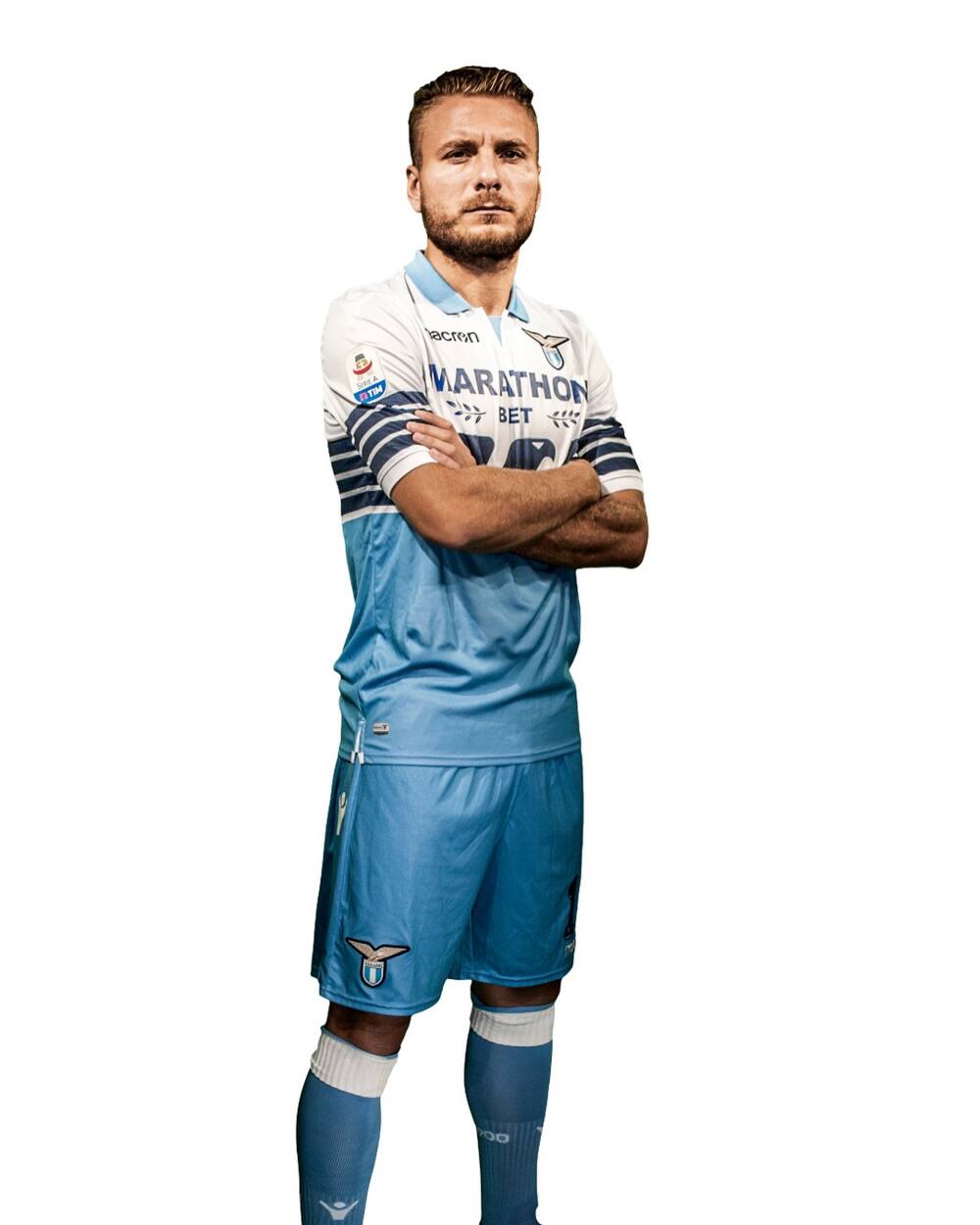 Ciro Immobile's debut in the Bundesliga in 2014 was not the best, although he found a way of rising to the top. His two great feet, his versatility and an unbeatable leap in the air have made him one of the best finishers of the modern era.
READ ALSO: Thembinkosi Fanteni bio: age, stats, salary, broke, teams played, cars, profile
22. Pierre-Emerick Aubameyang, Arsenal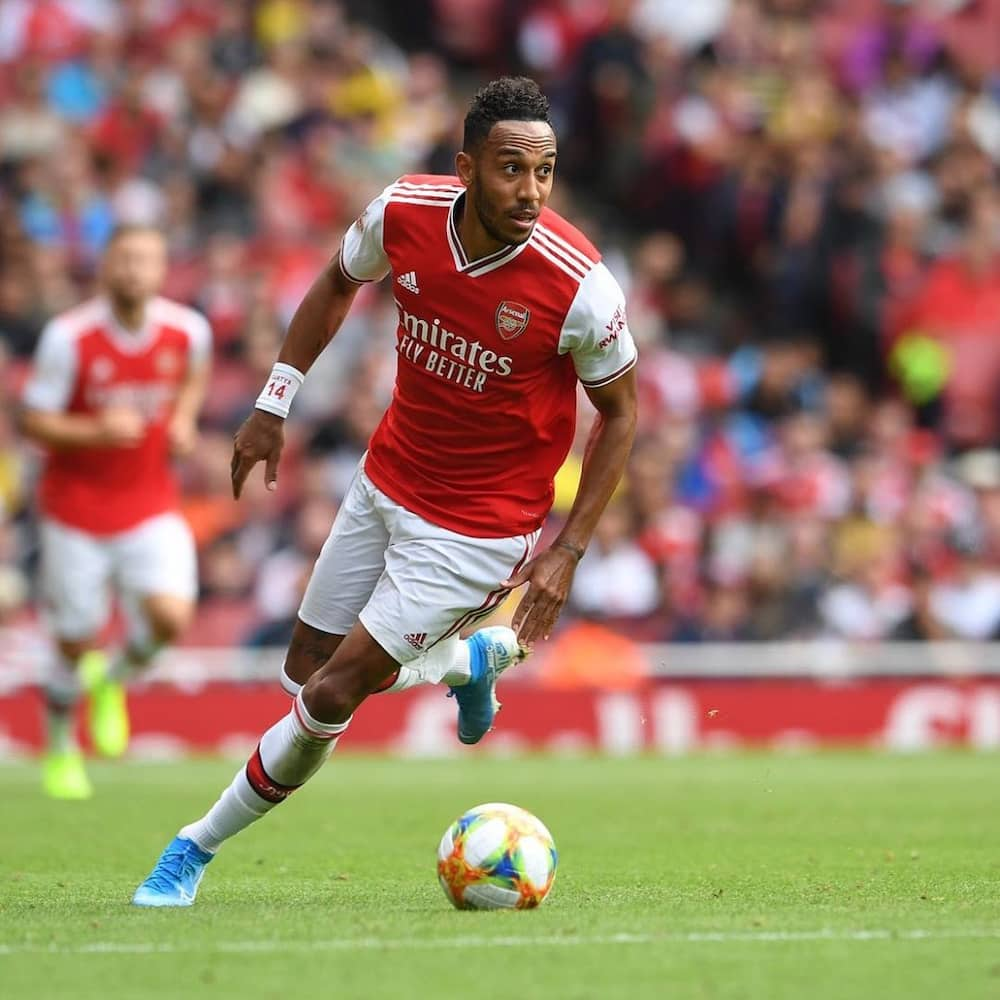 The £56m that Arsenal parted with to have Aubameyang in the squad has probably been repaid. His debut in the team saw an outstanding performance as he recorded a terrific goal record. It looks like he will be terrorising defenders with his blistering pace for a couple of years to come.
23. Harry Kane, Tottenham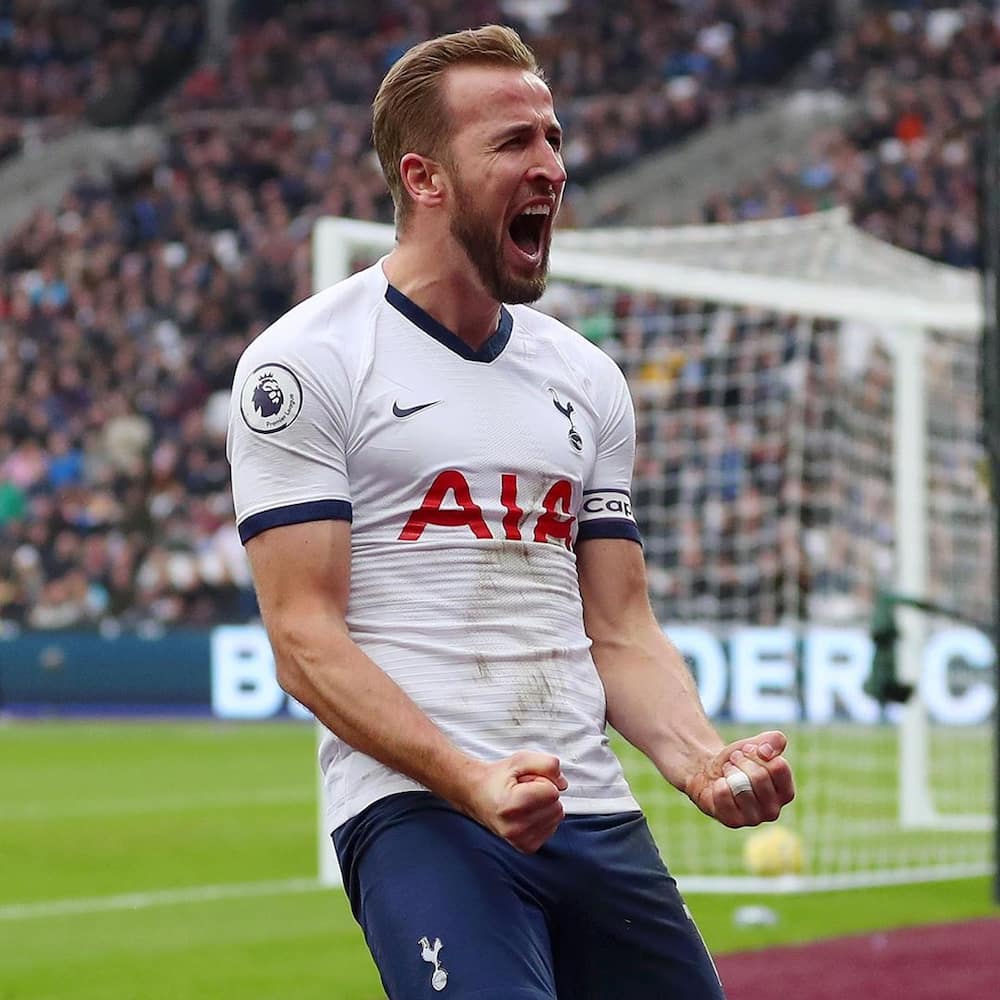 When Harry Kane broke into the scene, he made a splash that very few strikers in the English Premier League could do. His two feet, clinical finishes and magical speciality in penalties have been the cherry on top of the icing in his career.
24. Luis Suarez, Barcelona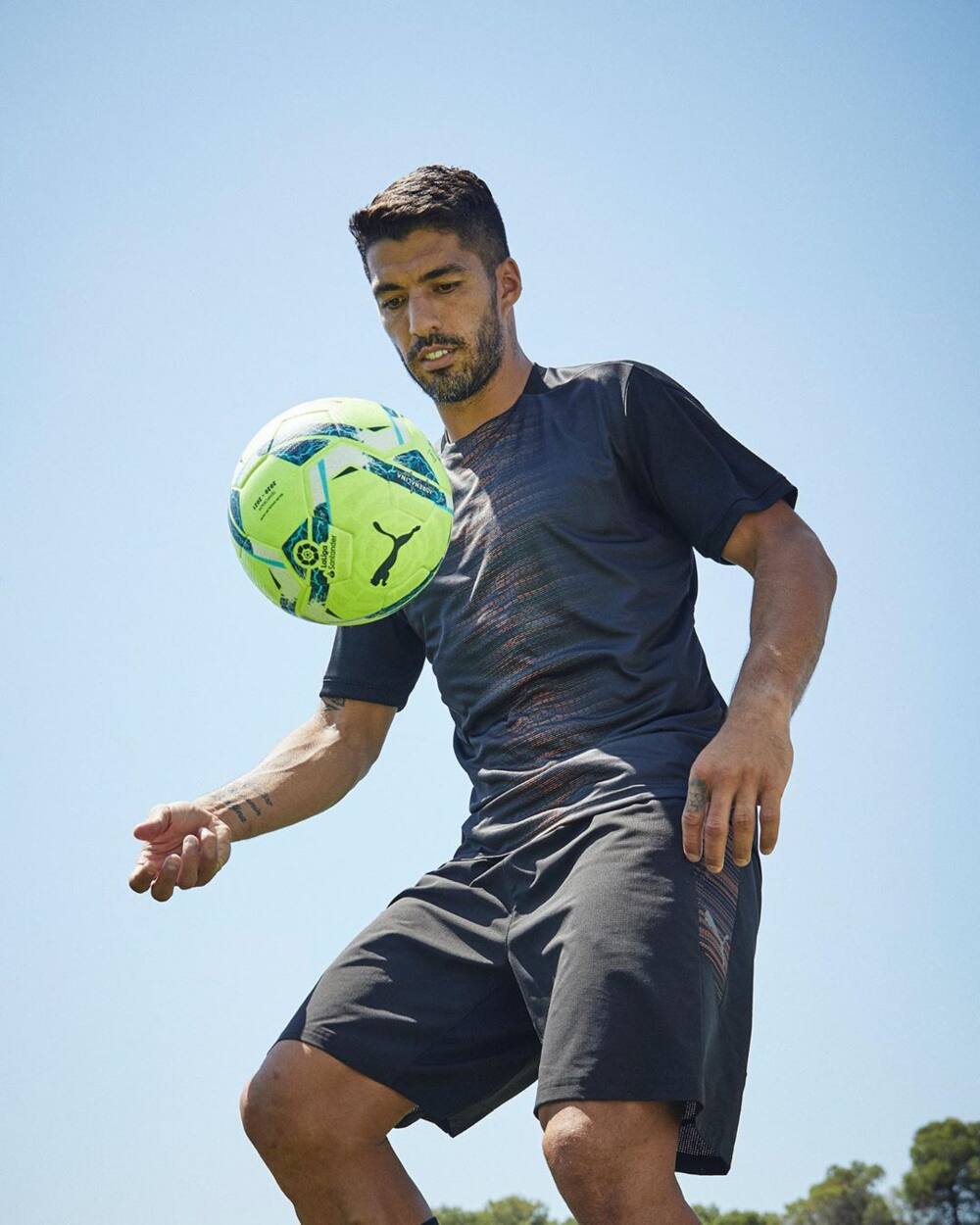 Luis Suarez, the Uruguayan gnasher is best known to be Barcelona's lead marksman. At the climax of his career, Suarez was known to many as the best striker of his time. Despite the series of injuries that have held him back, he still manages to score decent goals.
25. Jamie Vardy, Leicester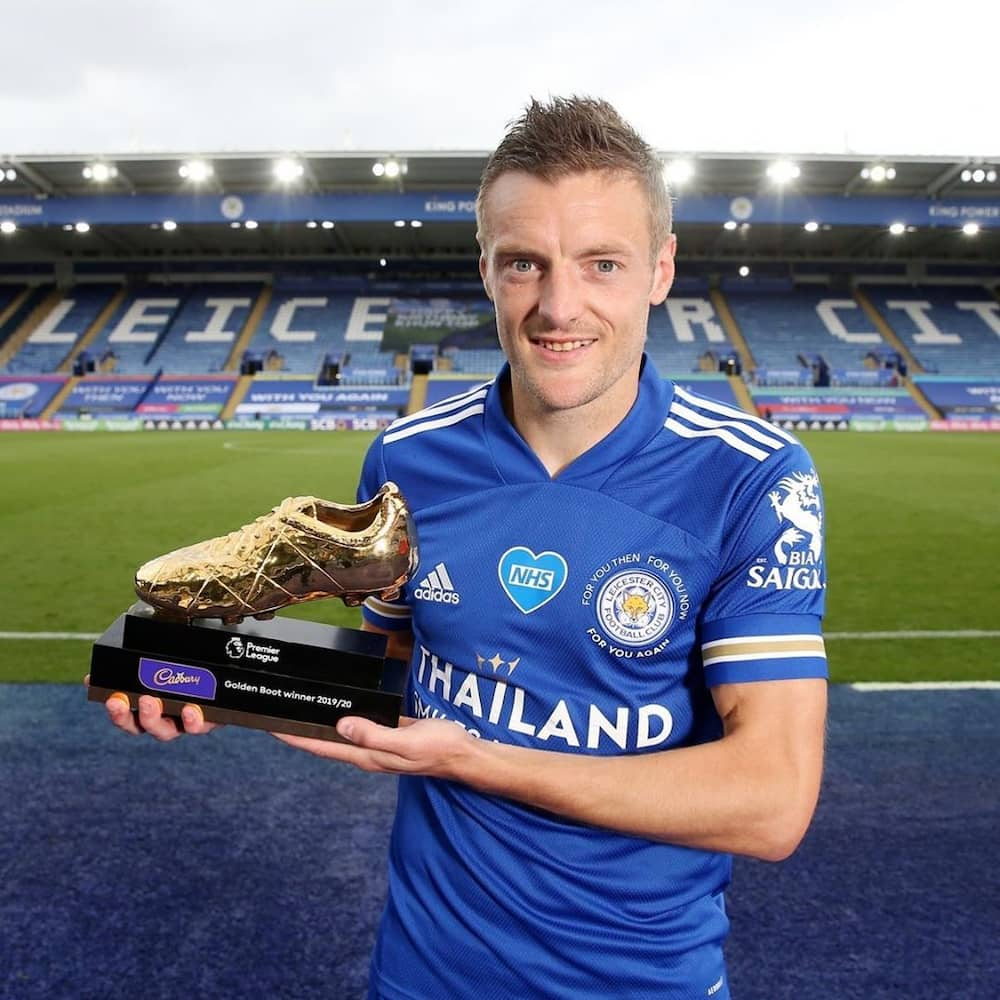 The consistent rise of Jamie Vardy from being a non-league footballer to a Premier League winner and even a contender of the golden boot is mind-gobbling! The achievements that he has tagged on his name are a testament of the hard work that he has put in in his career. His never-die attitude, pace, crisp finishing style and desire for perfection are his best qualities, and he never disappoints.
READ ALSO: Lukaku fires Inter to Europa League final with stunning performance
26. Romelu Lukaku, Inter Milan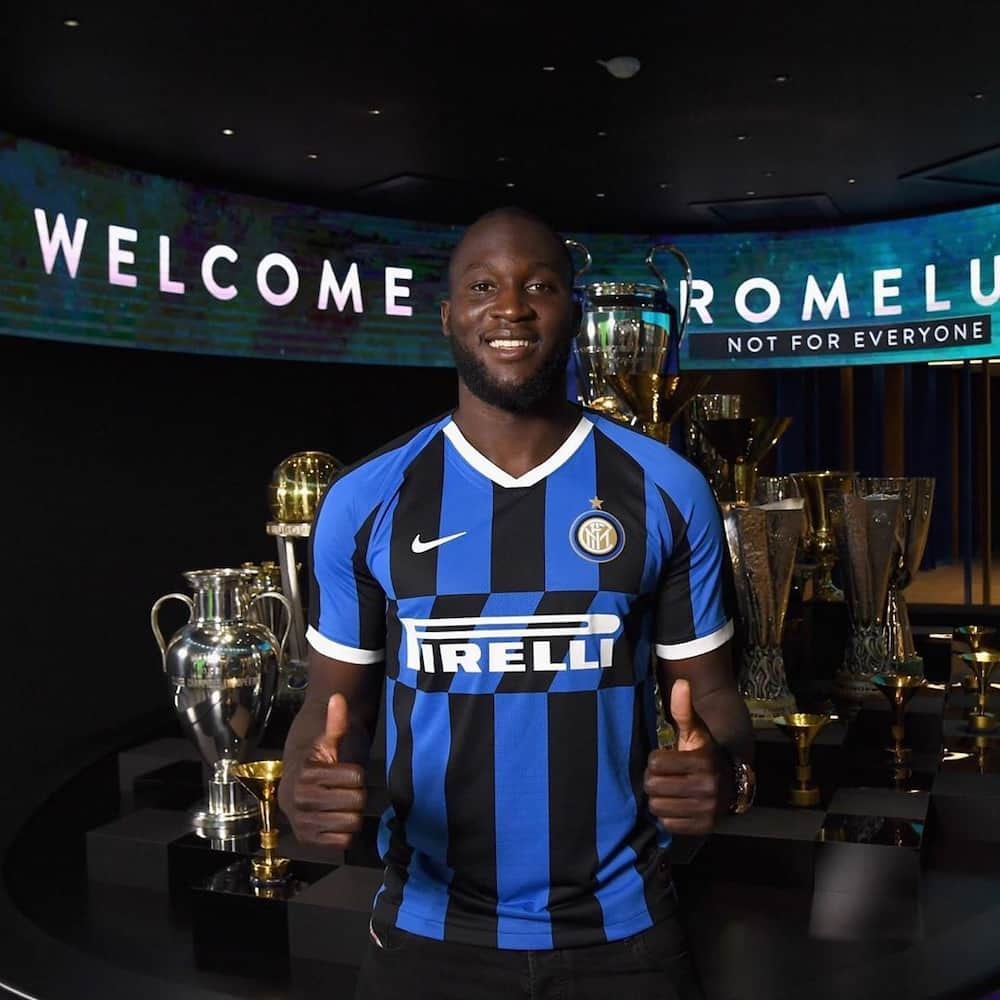 Back in 2019, when Romelu Lukaku left Manchester United for Inter Milan, most football fans lost hope in the player. This move was a blessing in disguise, as it helped him redefine his moves and build his confidence. At Inter Milan, Lukaku looks happier and more confident, pounding goals for the team. It also looks like he has prolonged the length of his career.
27. Josep Ilicic, Atalanta B.C.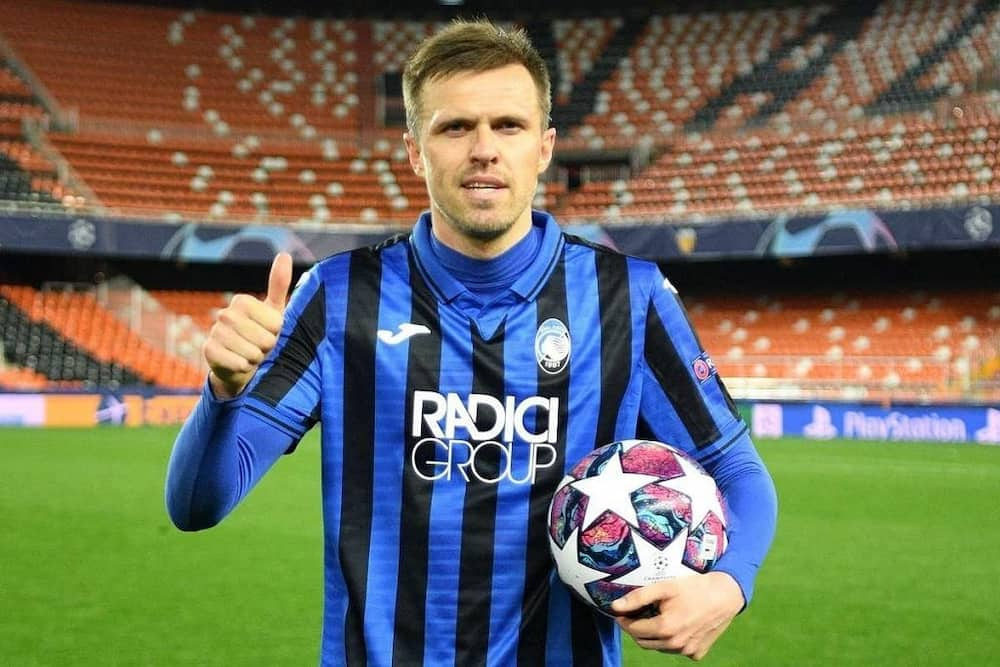 Josep Ilicic has made gigantic moves ever since he joined Atalanta B.C. He has a penchant for finding his space on the pitch and setting a goal record that most strikers would kill for.
28. Mauro Icardi, Paris Saint-Germain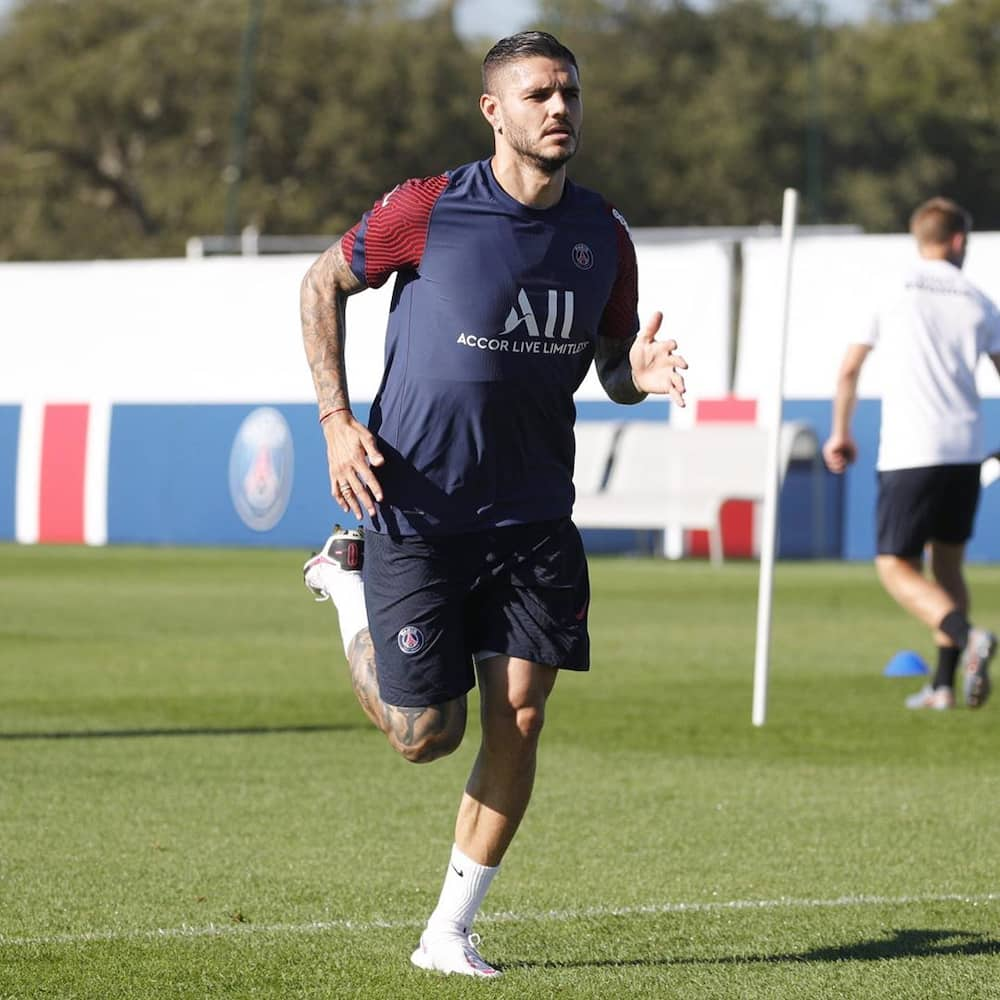 The past few years have seen Mauro Icardi capture the attention of the media. Technically, Mauro is an unerringly accurate goalscorer, and he could be living his purpose to score goals.
READ ALSO: Man United go 3 straight years without trophy, first time in 31 years
29. Marcus Rashford, Manchester United
When Marcus Rashford burst onto the scene with his first four goals in two matches, the Red Devils could not keep calm. Playing the central striker or left-wing positions have significantly elevated his game, and in most cases, poses as a threat in the English Premier League.
30. Lautaro Martinez, Inter Milan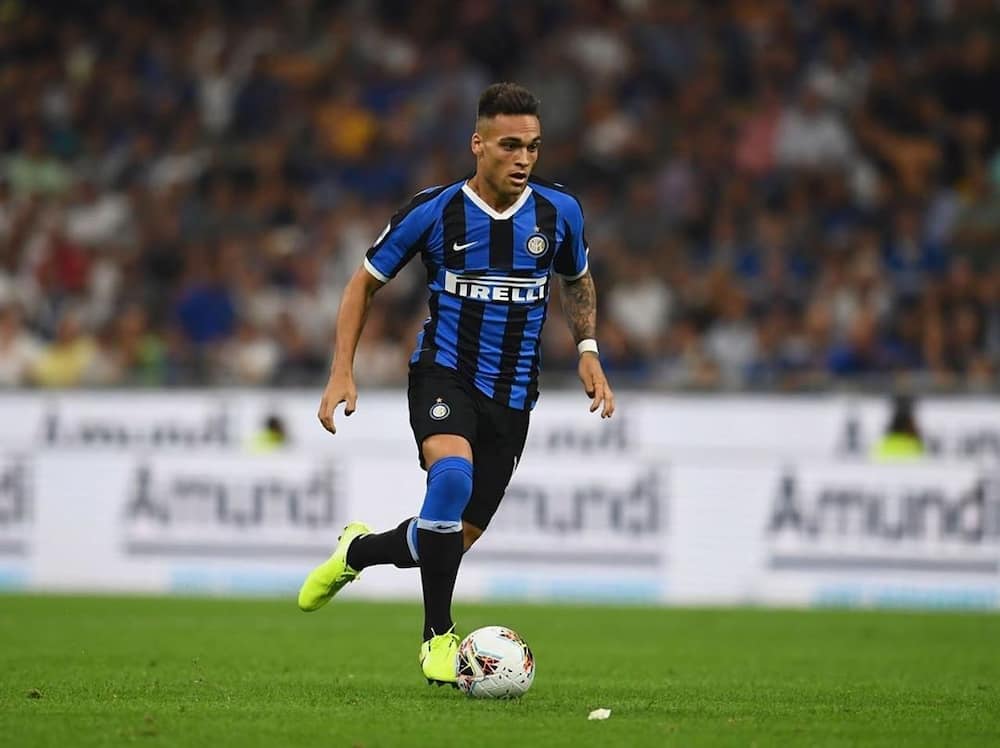 When Barcelona sniffs around a player, it is paramount that the footballer has something special. And that is what Lautaro Martinez has. He is a talented player who might be the best football player in the world in the coming years. He is a powerful and lethal finisher, who is also tremendous in the air.
READ ALSO: Champion League 2020/2021: Everything you need to know
Briefly.co.za recently published informative details of the Champions League 2020/2021. You might want to know more about the hyped league.
The final game of the 2020/2021 Champions League will be happening on 23rd August 2020, and Bayern Munich will be facing Paris Saint Germain. You cannot afford to miss out on this match.
What are your thoughts about the list? Who is the best player in the world, according to you? Did the details meet your expectations? Be sure to leave your comments about the list.
READ ALSO:
Cristiano Ronaldo, Juventus star, reportedly offered to Barcelona this summer
10 richest soccer players in South Africa 2020
Mason Greenwood bio: age, stats, height, girlfriend, is he better than Rashford?