What comes to your mind at the mention of Katlego Mphela? Popularly known as Killer, he is most famous for his admirable football skills and the achievements that he has made during the time he has been playing football. In general, he is one of South Africa's best strikers who has set a record that most players strive to beat. You might want to know more about his journey.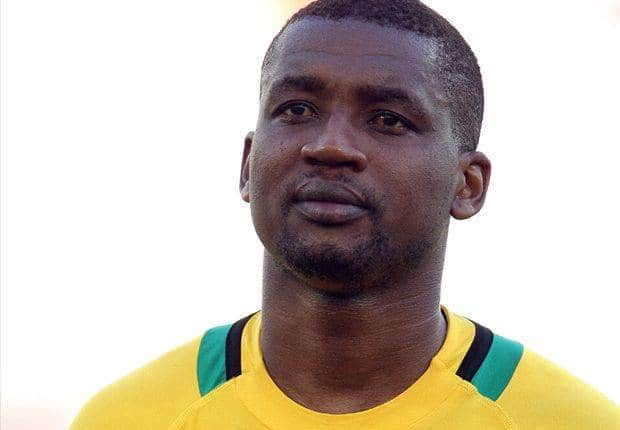 Katlego Mphela is one of the athletes whose journey to becoming the superstar that he is has been hard. The latter started his career in a humble team and did not see himself become the star that he is right now. He trusted his gut and gave in his best. Within a short time, he was already topping the headlines for his excellent performance as a football striker. He has since then written his story in the best version by winning awards and joining the list of Mzansi's most-coveted football players.
Katlego Mphela biography
Katlego Mphela age
The latter was born on the 29th of November 1984. As of date, he is thirty-four years old. He was born in Brits, in the North-Western parts of South Africa.
READ ALSO: Bernard Parker biography: age, measurements, nationality, wife, current team, stats, salary, Instagram and net worth
Katlego Mphela career
He traces his journey back at Jomo Cosmos Football Club where he began his career as a football player. While in the club, he was among the most talented and most coveted players then. During one of the youth tournaments that were held in Norway, a tournament geared towards Jomo Cosmos development where he showcased his expertise. His skill attracted the attention of one of the French teams. As a result, he ended up being poached by RC Strasbourg where he played for two seasons since his debut in the club in 2004.
In 2006, he went back to South Africa where he joined SuperSport Unite and played for two years. He then opted to leave the football club and sign a contract with Mamelodi Sundowns.
While at Mamelodi Sundowns, Katlego showed off his skills in the sport, and by the end of the 2009-2010 football season, he had shown so much expertise during the league that he set the record for scoring a cumulative seventeen goals for the thirty games that he played during that season. His exemplary performance ended up earning him an award.
In 2014, he ended up being signed in Bafana Bafana where he played as a striker. During his debut match, he scored two goals and also set a record to become the first player to score two goals for the team on a debut match. This match was played against Seychelles. He also played during the match between South Africa and Mauritius during the battle for Cosafa Castle Cup.
Katlego Mphela current team
In 2015, Katlego joined the Royal Eagles, which is his current team. This had a lot of controversies that he addressed and gave his reasons for settling for the team. He went further to reveal that he had received an offer from overseas but had turned it down. He affirmed that the move that he made had nothing to do with what he would earn. He said:
It was not about the money and I don't think I'm earning even half of what I was earning in the PSL
He added:
To be honest, I had offers from elsewhere but I thought at my age, I didn't want to go abroad. For me, it was not about that [money] but the ambition [of Royal Eagles] and to get the club where they want to be, and be part of the history.
When I left the PSL and joined this team in the NFD it was all about game-time and nothing else. Everybody is working hard and obviously I'm playing for an ambitious club.
Also, coming here I wasn't sure about what to expect until I spoke to the chairman, and he told me what he wants to do and achieve and it made me decide to come here.
In the Royal Eagles, he plays in the forward position. He is also a member of the South Africa National football team where he also plays the position of a forward player.
Katlego Mphela positions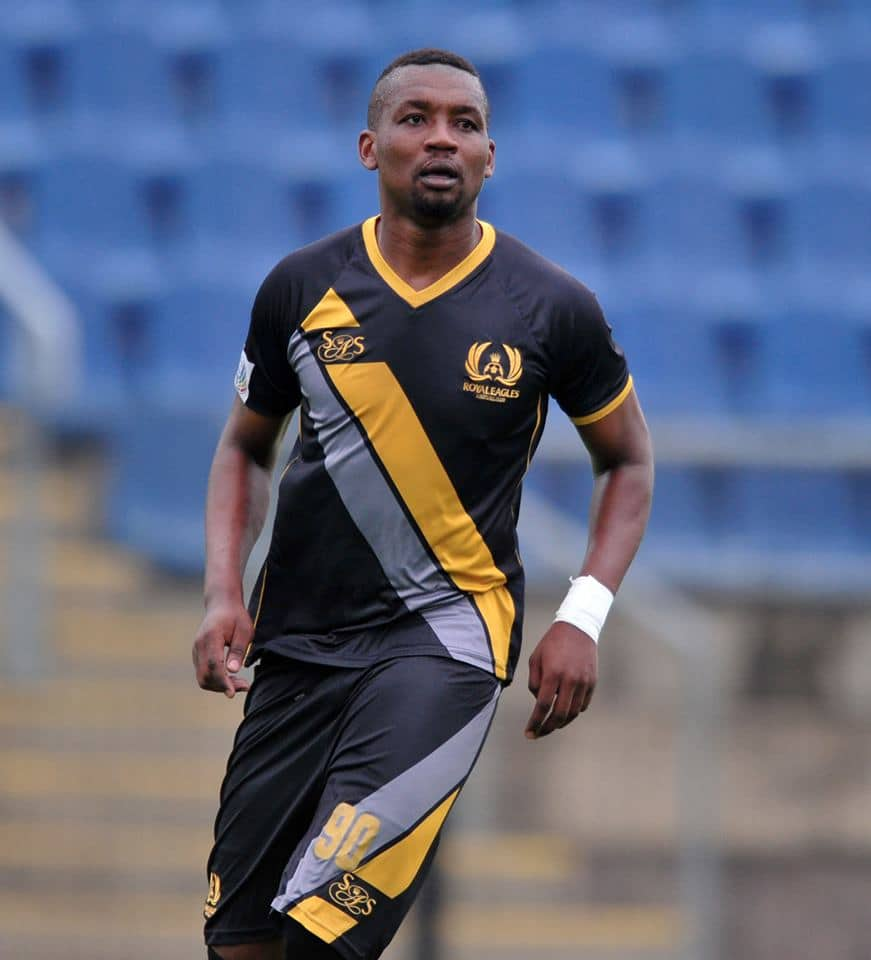 The latter has showcased the best skill in the sport and that has led to many referring to him as 'Killer.' He is famous for challenging his opponents with his great speed and his unbeatable strength. These qualities have made him qualify for the following positions in Katlego Mphela football career:
Between 2003 and 2004, he played for Jomo Cosmos Football Club as a striker.
Between 2004 and 2005, he played for RC Strasbourg as a striker.
Between 2005 and 2006, Katlego played for as a striker.
Between 2005 and 2006, he played for Stade reins as a striker.
Between 2005 and 2006, Katlego played as a striker for Super Sport United Football Club.
Between 2005 and 2006, he played for Sundowns Football Club as a striker.
Between 2005 and 2006, Katlego played for South African Bafana Bafana Soccer Team as a striker.
Katlego Mphela measurements
The latter has been able to play the position of striker and challenged his opponents with ease, thanks to his physique. He is 1.83 m tall and weighs 70 kg.
Katlego Mphela Awards
Katlego has brought out the best in his career by showing off his skill as a football striker. This has not only earned him recognition but also awards that he is proud of. The first award that he won came at the end of the 2009/2010 football season where he scored a whopping seventeen goals in the thirty matches that he played. This was the much-coveted record that earned him the Lesley Manyathela Golden Boot.
He also emerged as the most voted for player for the player of the season category during the PSL Players.
Katlego Mphela stats
Looking at Katlego Mphela stats, it is needless to say that the player has earned a name in the world of football for his flexibility and ability to score. He has scored most of his goals using his right foot.
Katlego Mphela goals
Katlego stands as an award-winning player for his skill in the sport. He has scored more than 50 goals in 48 games. Looking at his statistics, it goes without question that he is giving the sport his best and is earning the most out of it.
Katlego Mphela net worth
Judging from the lavish lifestyle that the latter portrays on social media, it goes without question that he is worth a lot. His high ranks in football have greatly attributed to his net worth.
Katlego Mphela salary
It is not clear how much the latter earns, even though his salary is assumed to be hefty considering his lifestyle.
Katlego Mphela cars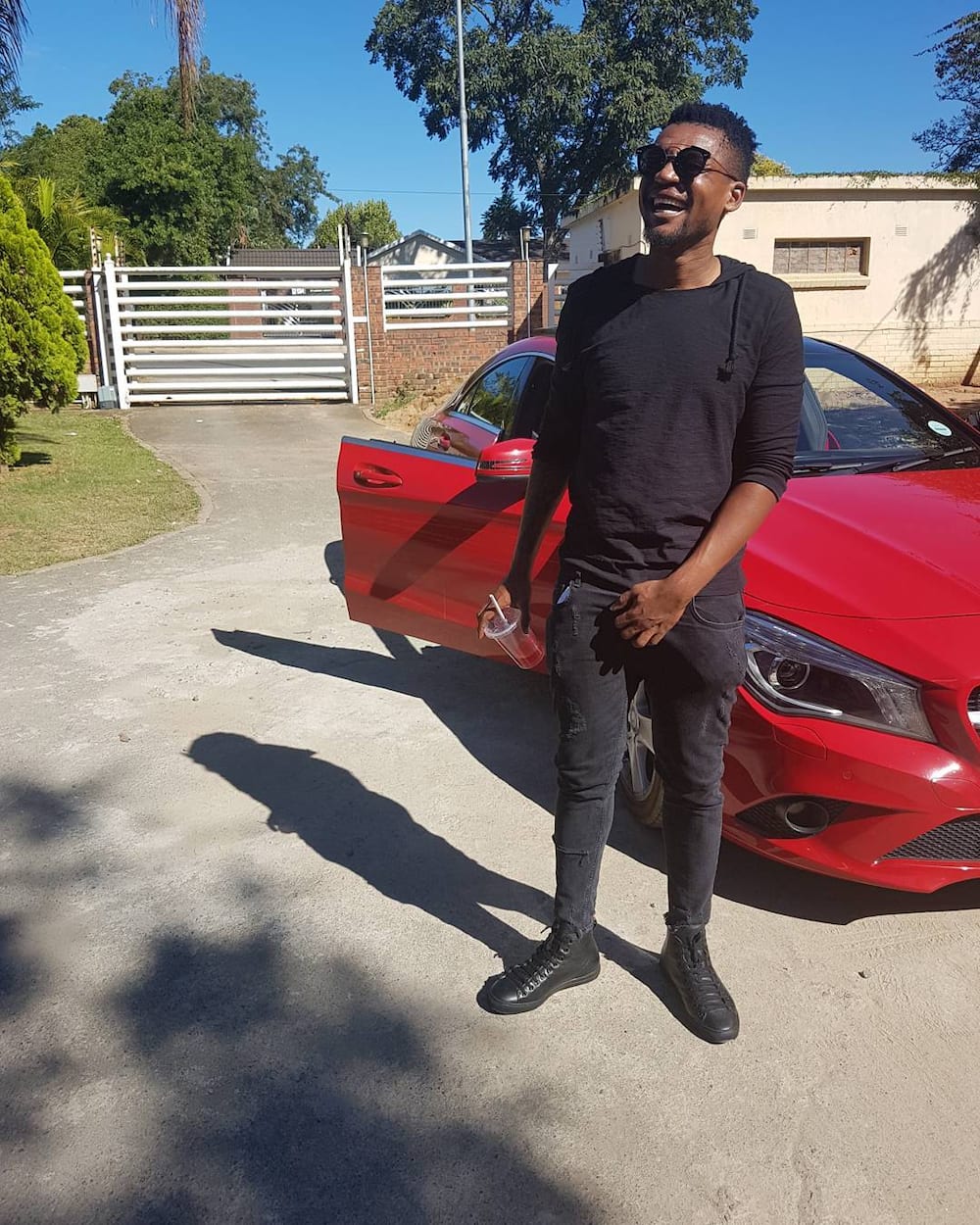 The latter has served as goals for most people considering the expensive rides that he owns and has been spotted driving around Mzansi. These are some of the most luxurious rides that he owns:
Porsche Cayenne GTS
Jeep SRT8 – Value R800 000
Mercedes CLS 63 AMG
Katlego Mphela house
To add to his luxurious life, the latter also owns a luxurious house.
Katlego Mphela instagram
If you want to have a sneak peek of the football player's lavish life and his other life apart from football, you could check out his Instagram page.
Is Katlego Mphela married?
With such an admirable career, this is one question that most of his fans stop to ask themselves. The latter topped the headlines in October 2018 after his long-time lover accused him of assaulting her. Pulane Lenkoe and Katlego Mphela had been dating or quite some time and what everyone thought was a bed of roses turned out not be what everyone imagined. Pulane Lenkoe came out to reveal:
So…this is yet another day i chose to forget about the last time he put his hands on me. On 2nd April, he took me out on a nice lunch date to apologize for the last incident that had occurred prior to this day, though the physical abuse didn't take place that day .
The latter opened up about the series of assaults on her Instagram page. They were accompanied by pictures of her injured face.
Pulane went further to state that she had broken up with the football player after two years of being together.
Katlego Mphela is giving his best in his football career and his stats are proof of that. At thirty-four, he is living his best life, courtesy of his hard work and consistency. He is one of the icons that most South Africans look up to.
READ ALSO: