Joel Stransky age, children, wife, illness, accident, face, education, business and Instagram
If you watched the 1995 World Cup final or you are an ardent follower of Absa Cape Epic, you should be familiar with Joel Stransky's name. He rose to fame when he kicked a winning drop goal that led his 1995 Springbok team into victory. And currently, his presence has consistently been felt in Absa Cape Epic. Get to know more about this former star rugby player and cyclist in the article.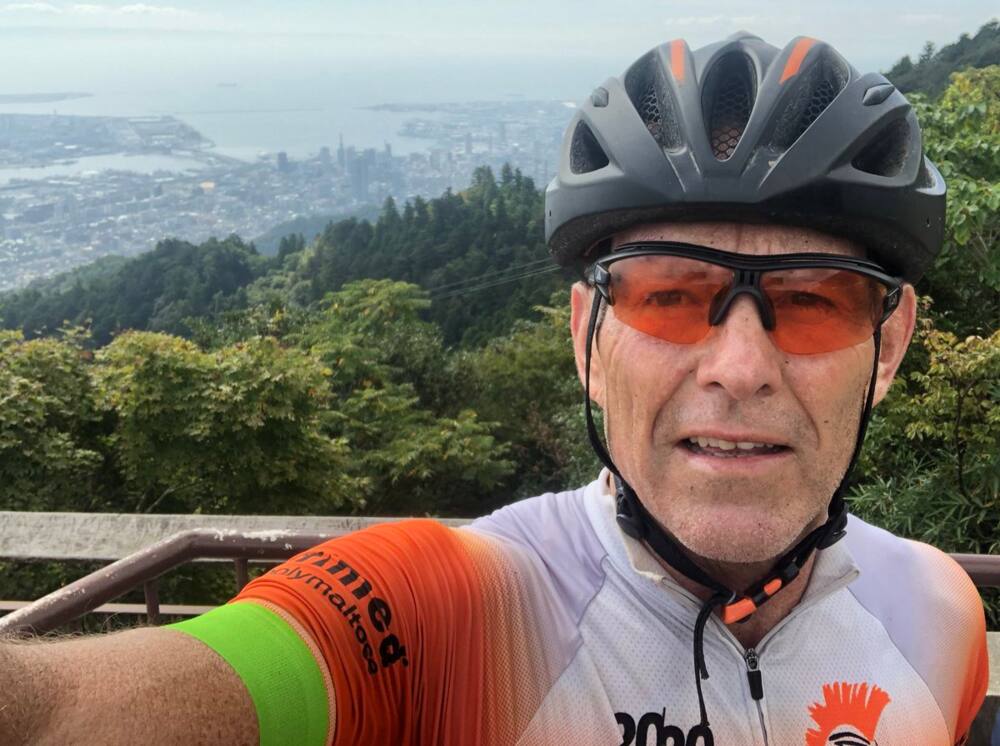 The former Rugby player Joel Stransky is not only a sportsman but dubs as an entrepreneur as well. He has had the privilege of working in television as a presenter on Super Rugby and Supersport. He is also known for his active participation in the Mountain Biking challenge. Other interesting details about him are discussed in the following paragraphs.
Joel Stransky biography
The Pietermaritzburg-born Joel Theodore Stransky is a former South African rugby player who is notable for most points that he scored for South Africa. He is of Czech and English descent, and on his father's side, he is a Jew. The star player is known for his great moves on the field. On different occasions, his skills had been instrumental in helping South Africa win several matches. In fact, because of his excellent performance, he earned a position in rugby immortality.
READ ALSO: Pitso Mosimane biography: age, children, wife, family, Khama Billiat, memes, position, team coached, awards, salary and Instagram
Between July 1993 and August 1996, Joel Stransky recorded twenty-two caps at the international level for South Africa. As a record-breaker, during the opening match of 1995 World Cup against Australia, interestingly, Stransky emerged as the first Springbok in a Test match who would score all four possible ways. These four ways are drop goal, penalty goal, conversion, and a try.
Then, when the Springbok 'fly-half' joined Leicester Tigers of England in 1997, by his eighth game, he had already scored 100 points. By the time he finished his career with the club, he had a record of a whopping 896 points in 73 matches.
What did the 1995 Rugby World Cup do for South Africa?
The 1995 Rugby World Cup was the third one that would be organised at the international level, and an amazing thing about it is that it was organised and won by South Africa. The final match was held in Johannesburg at Ellis Park on the 24th of June. And when the Springbok played against New Zealand, the team's win against their opponent in this match was made possible by the help of Joel Stransky.
Interestingly, the dramatic 'drop goal' came in the extra time of the match and this walked the nation into winning during the 1995 Rugby World Cup final. Consequently, the President of South Africa, Nelson Mandela, wore a Springboks rugby shirt and cap while presenting to the South African captain François Pienaar the Webb Ellis Cup.
Joel Stransky age
Joel was born on the 16th of July, 1967. This means he is 52 years old at the time of publishing this piece.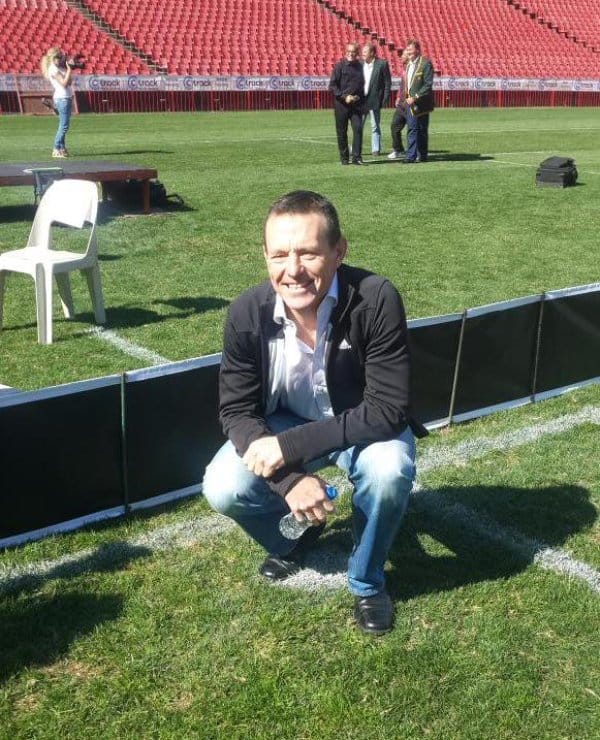 Joel Stransky education
Joel Stransky is always grateful to his parents for the most exceptional possible education that he was given. While growing up in Cape Town, Stransky attended Rondebosch Boys High School, but then, he switched to Maritzburg College, Natal, where he had his senior matric years.
Also, while at College, he was privileged to meet with a well-known figure in schoolboy rugby by the name Skonk Nicholson who trained him before he went back to Natal after his military conscription in Pretoria. Then, he also studied at the University of Natal.
READ ALSO: Aphiwe Dyantyi biography: Age, measurements, injury, drugs, education, salary, and Instagram
Joel Stransky business
As an entrepreneur, the natural leadership ability and business acumen of the former star Rugby player have also made him excel in the corporate and business world. With more than ten years of experience in the corporate world, he became the co-founder of Pivotal in 2012 and played significant roles in ensuring the growth of the group of companies.
He has also been an Executive Director at one of the leading sports marketing companies in South Africa by the name Megapro. Based on his reputation and success stories, he became the Director of Sales and Marketing of Altech Netstar. Because of his immense contributions, he rose to the Group Managing Director level.
Joel Stransky accident
Joel Stransky is known for his frequent involvement in the Absa Cape Epic race. But unfortunately, Joel Stransky fell at the opening stage prologue in 1997, and he was denied from continuing the race as he was airlifted to the hospital. His injuries included a punctured lung, broken ribs, and extensive facial lacerations.
Following the horror crash, the only option left was for a plastic surgery to be conducted on Joel Stransky face. But early before then, in a chat with Netwerk24, Stransky lamented of pains. He said, "I'm in immense pain, but I'm receiving painkillers, and it helps me to sleep. I'm lying with a pipe in my rib cage to drain out the moisture that has formed on my lungs - which was caused by the broken rib".
READ ALSO: Shaun Stylist age, girlfriend, parents, job, images, videos, suits, Instagram and net worth
Joel Stransky Cape epic
As a man full of determination, despite the horror crash, Joel Stransky went ahead to tackle the 2018 Cape Epic again alongside Andrew McLean who has coached him to peak condition. So far, Joel has made the 9th finish out of his ten times participation.
One thing that his participation in this unique competition has availed him is the promotion of his humanitarian agenda. Known as Lumo Hawk Foundation, it aims at instilling hope in the leaders of tomorrow and granting them opportunities through sport and education.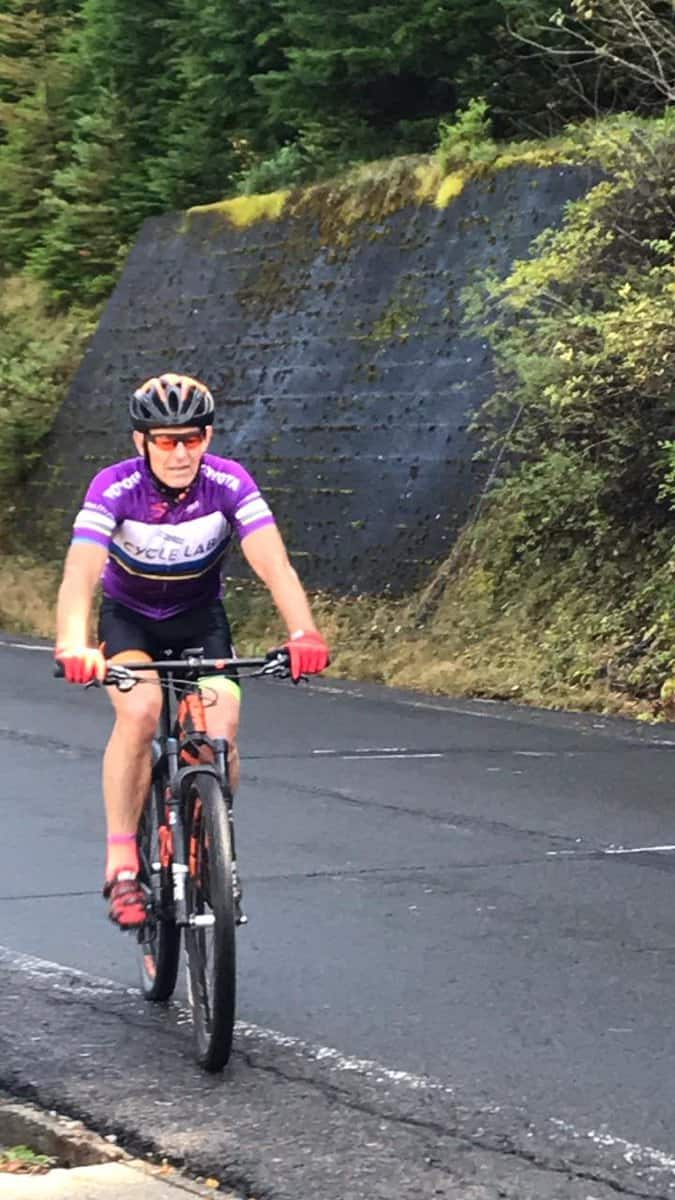 Joel Stransky wife
Is Joel Stransky married? Joel is married to Karen Stransky.
Joel Stransky children
Since their wedding, Joel and his wife's union have been blessed with two children who are Sabrina and Matt.
Joel Stransky Instagram
Joel Stransky's presence is barely felt on the Instagram social platform compared to his contemporaries. However, he still has a considerable number of followers on his official twitter handle.
Joel Stransky is a man of honour, foresight, and determination. Compared to other stars who quickly fizzle out of the public, his reputation has consistently been maintained over the years. And one of the secrets behind this is that he is always thinking about what next to do to keep his relevance, which is one of the reasons why he found a passion for mountain biking. His contribution to the sports entertainment industry in South Africa will always be celebrated.
READ ALSO: Most preferred Afrikaans names and their actual meanings
Source: Briefly News