Keagan Dolly biography: age, measurements, parents, injury, education, current team, stats, salary and Instagram
Keagan Dolly is a popular South African soccer player. The young and energetic player has assisted not only his home team but has also helped other clubs to achieve their goals. He has age on his side, implying that he will be on the pitch for the next six to seven years. The South African player enjoys his football career since he has never had any hitches, and he hopes things will remain the same. Although he is young, his presence in the pitch is cheered through his pace and dribbling skills.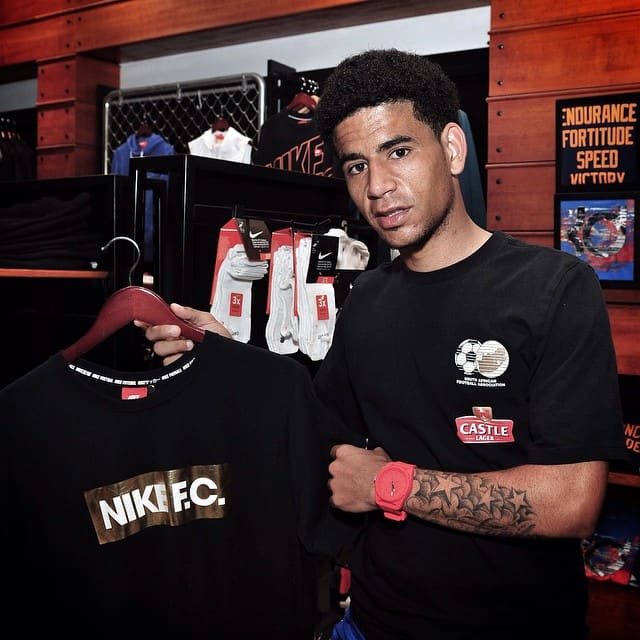 Keagan Dolly is among the famous South African football players. He is among the list of trending celebrities in his country. Appearing on the list of prominent personalities in South Africa, he is among the celebs as a younger player of twenty-five years old. This article talks about Keagan Dolly's biography, age, measurements, parents, his injury, his education, current team, salary, and Instagram.
Keagan Dolly profile summary
Full name: Keagan Larenzo Dolly
Date of Birth: January 22, 1993
Place of Birth: Johannesburg, South Africa
Siblings: Ravenique
Occupation: Soccer player
Years active: 2005 to present
Bio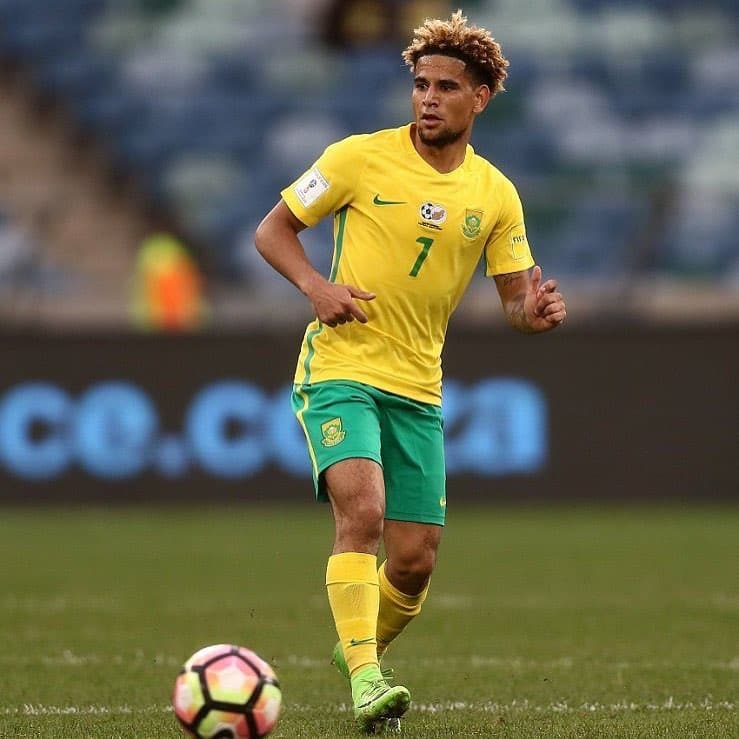 Do you know that Keagan Dolly grew up supporting Arsenal the English Club and looking up to Steven Pienaar as his role model? Ayah! He is a professional footballer who plays for Montpellier and South Africa's national team. As a midfielder, he won the Premier Soccer League Young Player of the Season award for 2013 -2014 football season. His exceptional performance in terms of scoring goals and providing assists enabled him to emerge the winner.
READ ALSO: Sarah Langa biography: age, real name, K.O, husband, wedding, parents, fashion sense, stunning photos, and Instagram
Mamelodi Sundowns
The professional player joined Mamelodi Sundowns at a younger age. Keagan Dolly was born on January 22nd, 1993, in Johannesburg, South Africa. The famous player started his football career at Westbury Arsenal at the age of 12 years. He later joined the School of Excellence where his amazing skills caught the attention of Mamelodi Sundowns. After performing relatively well in the club's youth competitions, he signed a deal with Ajax Cape Town. His debut for the Ajax in 2012 in the Premier Soccer League portrayed him as the best midfielder for the club.
Dolly at Ajax Cape Town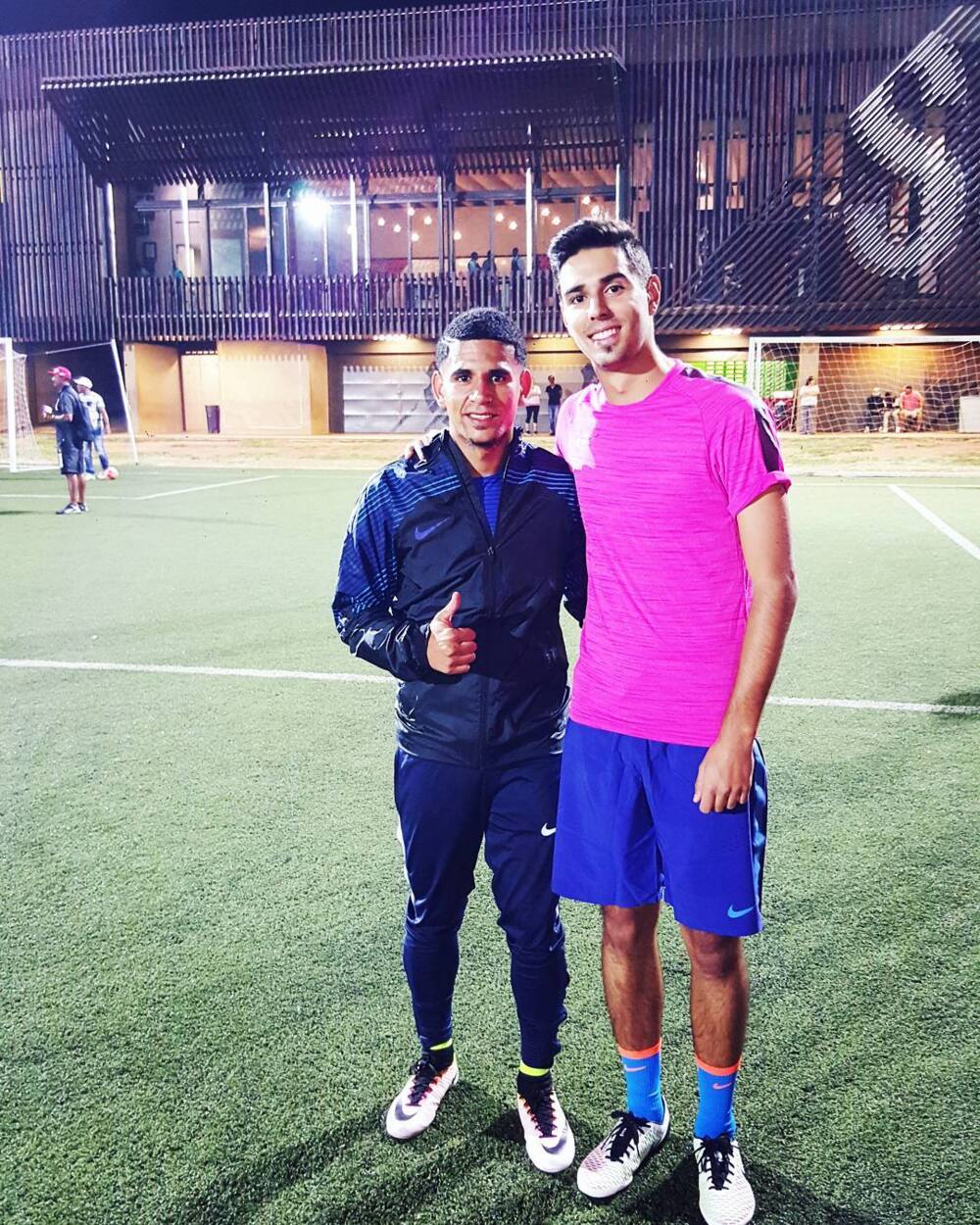 Dolly's move to Ajax Cape Town has been one of the best decisions in his career. He was named the best younger player of the season while at the club. When Sundowns club heard about the news, it ended up repurchasing him. However, Sundowns has many players who play his position; hence, he was later loaned to Ajax to get more playing time.
Position in the field
The primary position of dolly while on the pitch is a winger; however, he sometimes plays as an attacking midfielder. He rarely plays as a left-sided winger both in his club and the national team. He also usually plays at the flank that enables him to shoot with his left foot, the stronger foot. While in the field, he can play any position behind the forward line.
Keagan Dolly age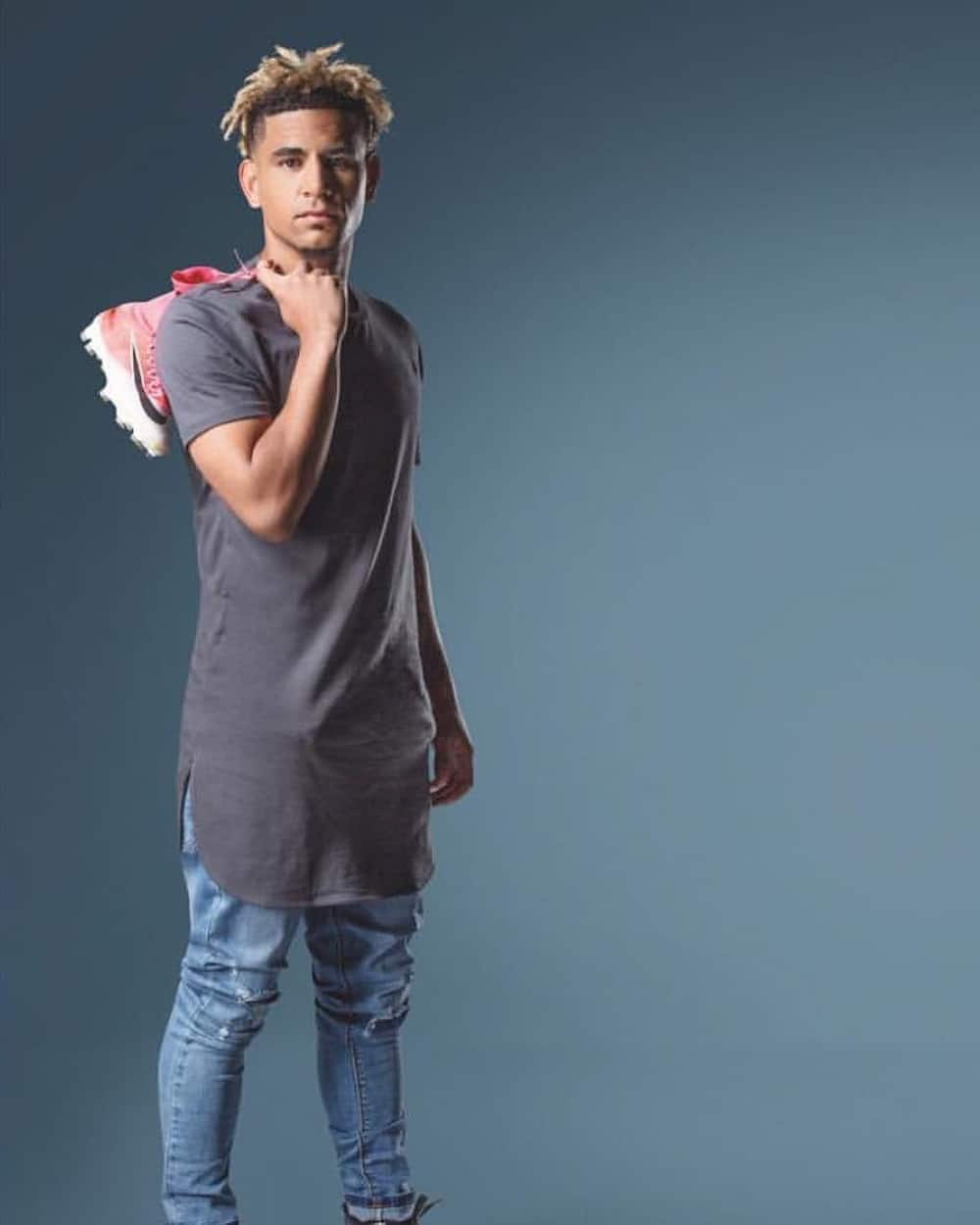 Keagan Dolly was born on January 22, 1993, in Johannesburg South Africa. So, Keagan Dolly age is 26 years.
What is a Keagan Dolly measurement?
The current height of Keagan Dolly is 5ft 8 inches (173 cm). His height enables him to record a high speed while in the playing field
Who are Keagan Dolly parents?
Keagan Dolly is the firstborn child to Ramon Dolly (father) and Kim Dolly (mother). He also has a younger sister by the name Ravenique who is sixteen years of age. His father was the first person to spot his soccer talent. As a father, he helped him achieve his ambition by giving him words of encouragement. His father says that as a family, they were willing to assist their son to attain a breakthrough in his life.
Dolly injury
Before Bafana Bafana's game against Botswana, Dolly suffered a groin injury during the COSAFA Cup tournament. South Africa's coach did confirm that his injury was a big blow to the team. The wound locked the soccer player out of the African Cup of Nations in Egypt. However, the coach hoped that his replacement would make a surprise in Egypt.
Keagan education
Keagan hails from Westbury, a mostly colored township in Johannesburg. His early education started at Transnet School of Excellence, where he learned how to play football. He later schooled at Potchefstroom High School for Boys after which he proceeded with his football career.
Keagan Dolly Montpellier (current team)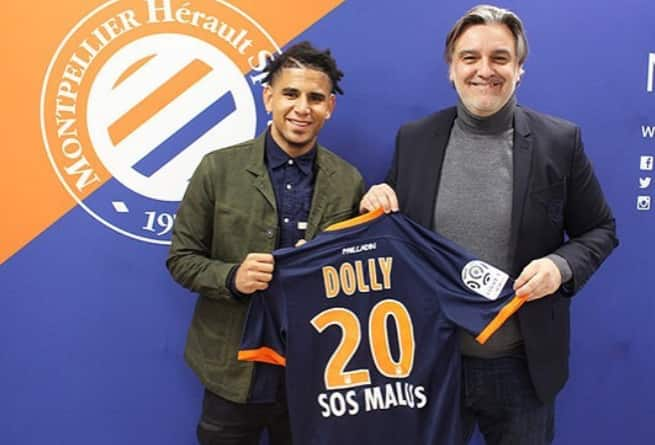 Currently, Keagan Dolly plays for Montpellier HSC, a club he joined on January 26th, 2017. The club started in the year 1919 and is based in Montpellier City. Montpellier HSC is a French football club. The player wears jersey number 20 in his current club, and he is among the first squad of the team.
Dolly statistics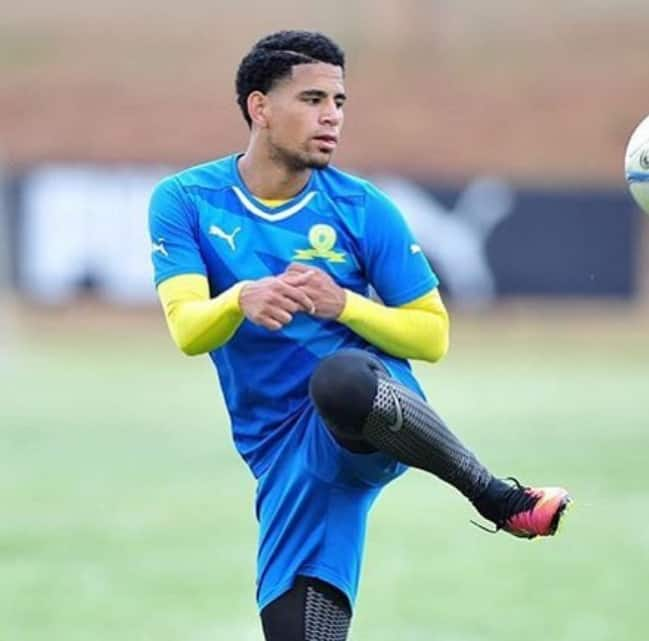 Keagan has made five appearances in the 2019/2020 football season. Out of the five, Montpellier has won two times with a draw and has lost two times. The total number of goals scored by him among the five appearances is zero. So far, he has no red or yellow cards.
How much is Keagan Dolly salary?
Keagan Dolly takes home approximately 40, 000 Euros a month which is equivalent to R589,156 in Rands. His salary is higher than the highest earner for players in Premier Soccer League.
Keagan Dolly Instagram
You will love to see Keagan Dolly's amazing photos on his Instagram. His Instagram shows lots of the young and energetic player's pictures while on the playing field and off the ground. His Instagram handle is (@keagz_d20).
Keagan Dolly news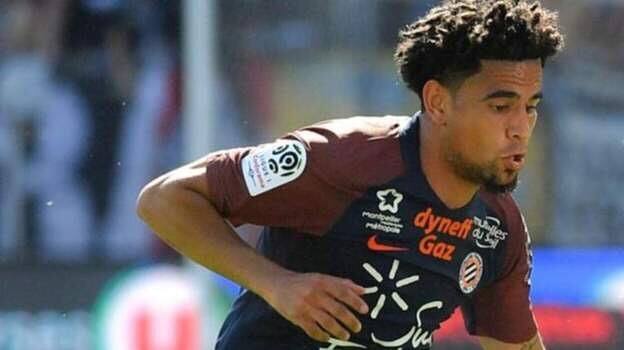 In an interview with Soccer Laduma, Dolly spilled the beans about the journey of his professional career. He talked about many personal details which transpired along his football journey. The Montpellier player said that he ended up joining School of Excellence after being locked out of Kaizer Chiefs because of his height. The start of the 2019/2010 season is around the corner, and he has just jetted to the United States of America to embark on his preparations for the season.
Keagan Dolly is a professional South African player. His soccer talent was spotted by his father when he was young. He is among the list of the trending celebrities who have achieved a lot at a younger age. The soccer player currently plays for Montpellier football club as a winger wearing jersey number 20. He is among the well-paid footballers in the French League.
READ ALSO: Pinky Girl biography: age, boyfriend, dating broke guys, Dj Zinhle, Bonang Matheba, car and career
Source: Briefly News