Chad Le Clos bio: age, wife, parents, medals, career, house, profile, net worth
Similar to soccer and rugby, swimming joins the list of the most cherished sports in South Africa. Over the years, the country has produced notable swimmers who have represented it in various world swimming competitions. Chad le Clos, for instance, holds several championship titles, making him a darling for many people who love the sport. Well, what makes the star unique among others?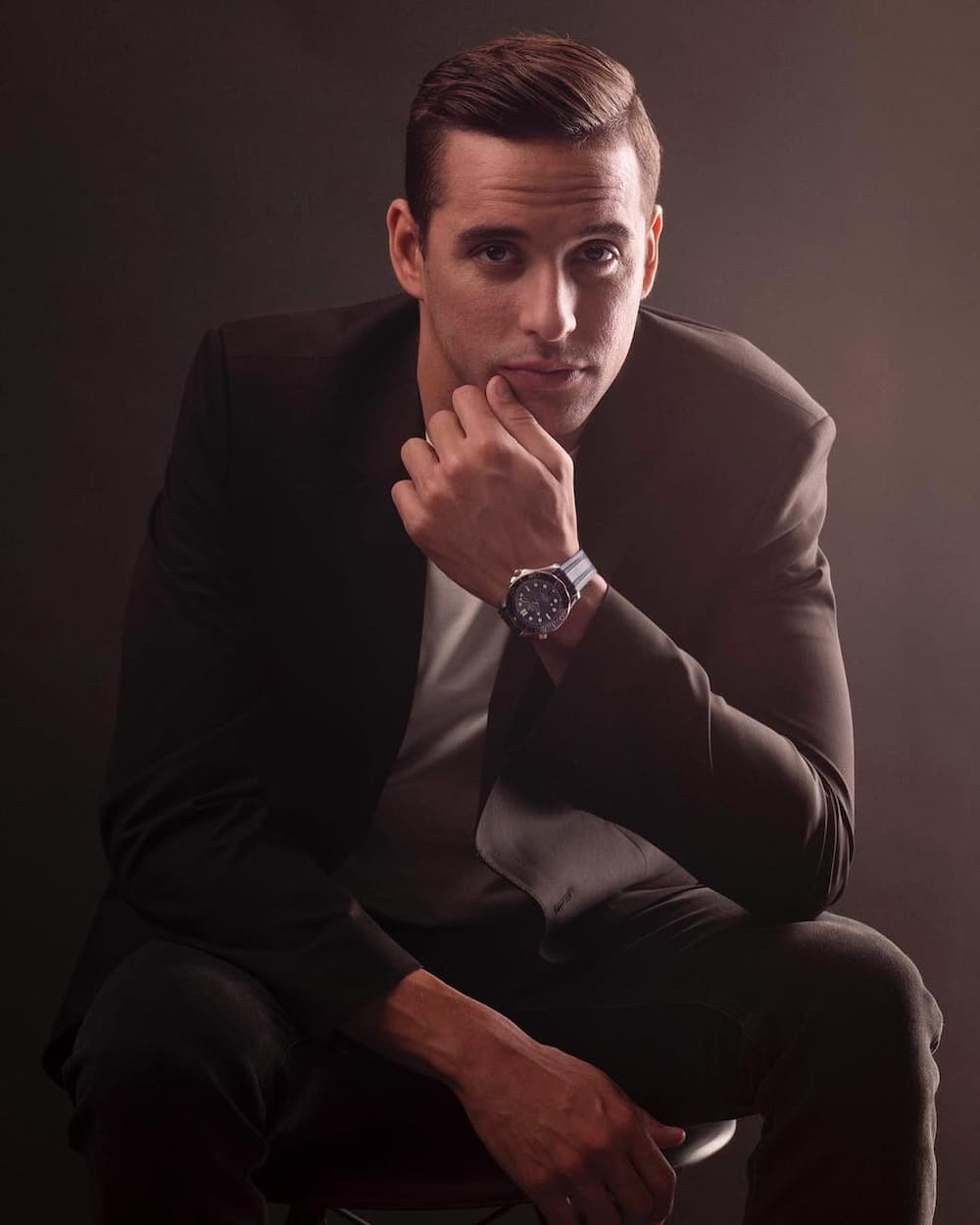 Chad Clos is a multiple award-winning athlete with an impeccable track record. He is not only famous in his birth country, but also in the world. He is renowned for his worthy participation in the following swimming competitions: Olympic Games, World Championships, FINA Short Course World Championships, and Commonwealth Games.
Chad Le Clos profile summary
Full names: Chad le Clos
Date of birth: 12th April 1992
Age: 28 years old
Zodiac sign: Aries
Place of birth: Durban, South Africa
Parents: Bert and Geraldine
Siblings: Three
Occupation: Athlete
Nationality: South African
Chad le Clos bio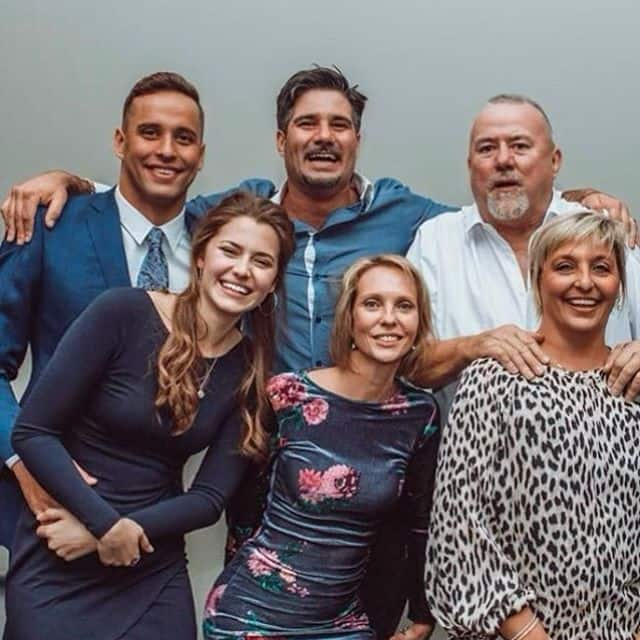 The athlete was born on 12th April 1992 in Durban South Africa. He comes from a family of four kids, three boys and one girl. The names of Chad le Clos siblings are Bianca, Joran, and Justin les Clos. His love for swimming started at a tender age.
Clos attended Penzance Primary School for his primary education. Later, he proceeded to Westville Boys' High School. At the moment, there is no further information about his higher learning qualifications. The two institutions played a crucial role in developing his talent.
Initially, the athlete had his eyes on soccer. However, the dream changed as time passed by. At the age of 8 years, his talent was discovered and natured by Lindsay Manthey, his primary teacher. A few years later, he joined the Seagulls Swimming Club. It is in the same academy that he met Graham Hill, who has since become his head coach.
How old is Chad le Clos?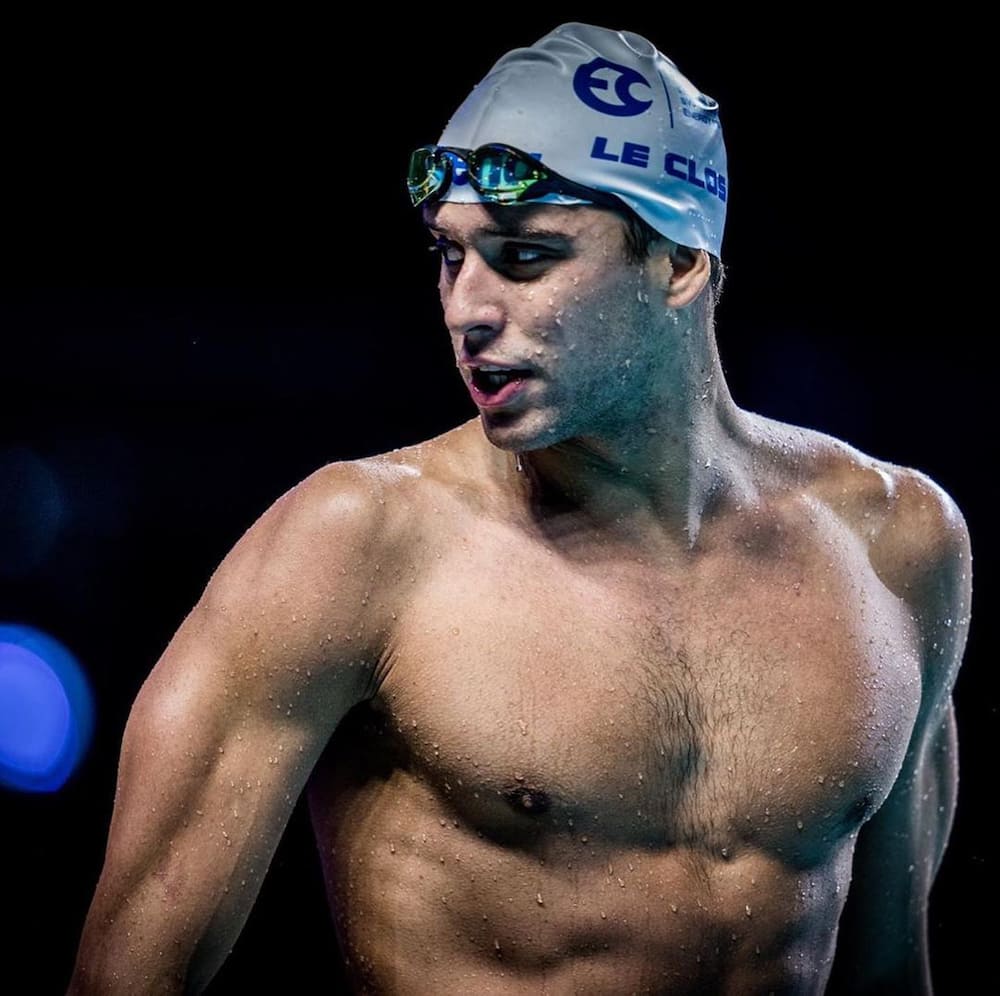 His achievements might deceive one into thinking that he is an older person. Well, as of 2020 Chad le Clos age is 28 years. While turning 28 years old, on his Instagram account, he thanked everyone who made his special day a success.
READ ALSO: May Mahlangu bio: Age, measurements, stats, salary, car, mansion, profile, latest
Parents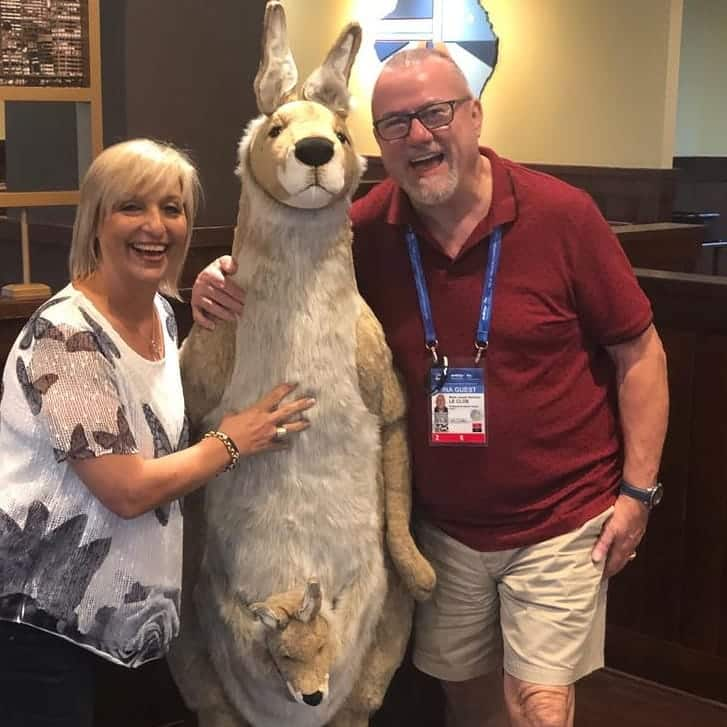 The Olympic record-breaker boasts of a loving and supportive family. His father moved to South Africa from Mauritania while young. On the other hand, his mother was born in South Africa.
Judging by his Instagram posts, he is very close with his father and mother. His love for his parents is incomparable. The name of Chad le Clos father is Bert while his mother's name is Geraldine. Chad le Clos family has been supportive of his career. For instance, his father, sometimes, accompanies him to various sports activities.
Life has not been so smooth considering the health conditions of his parents. In 2016, the champ released a detailed report regarding the health of his parent.
In the report, he stated that his mother had breast cancer and she had already undergone a double mastectomy. Similarly, Chad's father had prostate cancer, a condition that saw him lose 30kg in a short time. A section of the report read:
My Mum Geraldine has breast cancer, which has returned since her remission in 2010. She has undergone a double mastectomy in recent weeks. Meanwhile, my father, Bert, has developed prostate cancer.
Love life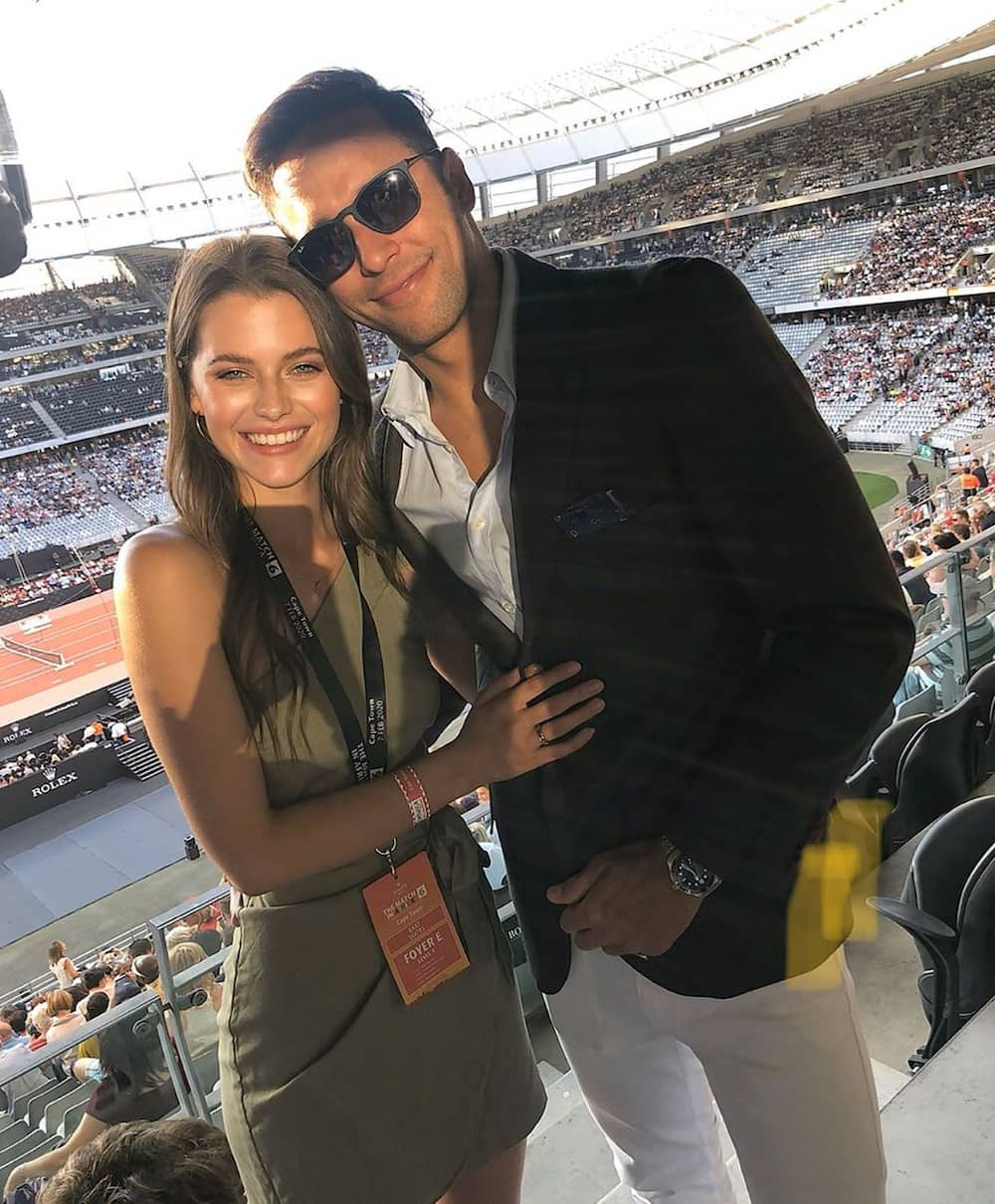 Chad has been dating his long-term girlfriend by the name Jeanni Mulder. The two lovebirds have been spotted in several instances from 2018. It has become a norm for the two to share the snapshots of each other on their social media timelines.
What is on the public about Chad le Clos girlfriend? Jeanni is a model with a considerable following on the platform. She hails from Jeffrey's Bay, but she grew in Cape Town. She is associated with the world's most recognized model agencies such as DAS Miami, Zone, and Freedom LA, among many others.
While turning 28 years old, she left le Clos an emotional yet romantic happy birthday message on her Instagram. The message read:
Happy birthday to my hero, my best friend, my biggest inspiration - the love of my life ❤️ thank you for being one of the silliest yet best people I know. You are the gift I love you. Hope your day is so special with us during this lockdown.
Career progression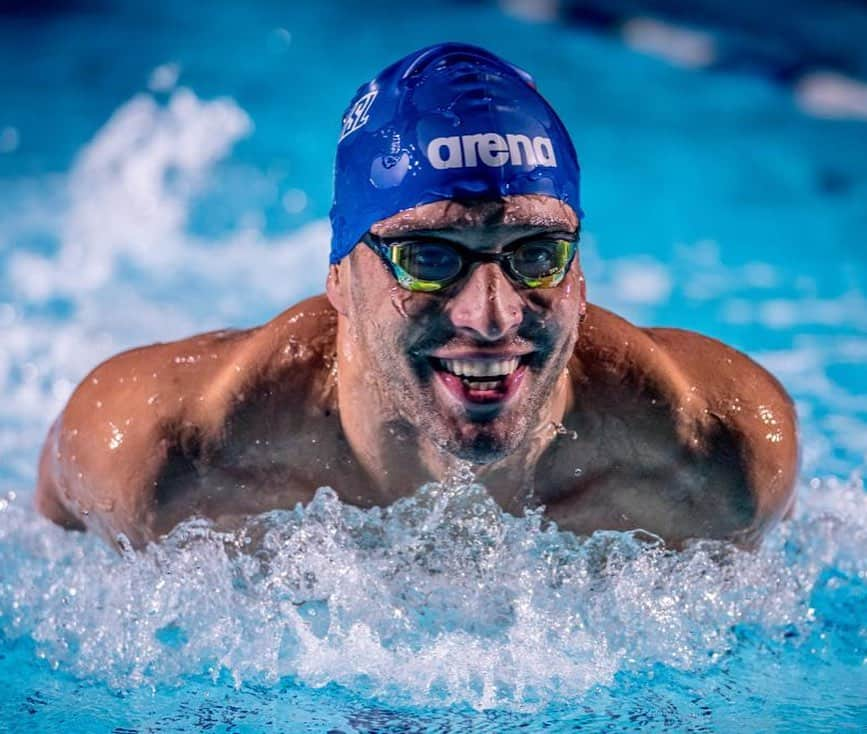 Arguably, he is among the few athletes in South Africa with an admirable career. He has been winning right from the beginning, and he does not seem to stop any sooner.
The athlete, precisely, made his international debut in 2010; when he competed in the Commonwealth Games held in New Delhi. Interestingly, he collected two gold, one silver, and two bronze, breaking the record of the competition.
Get a personalized Huawei phone cover with the picture of Chad le Clos or any of your favourite celebrity today. It is only legible for Huawei P20, Huawei P20 Pro, Huawei P9, and Huawei P10. Place your order now!
In the following year, he represented South Africa in the World Aquatics Championship in three categories – 200-metre & 100-metre butterfly and 4 × 100 m medley relay. In 2012, he proceeded to London for the Summer Olympics. He robbed Michael Phelps his championship title in the 200-metre butterfly by 0.05 seconds.
Since then, he has been competing in various swimming competitions both in South Africa and internationally. Some of those competitions include Long Course World championships (2013), Long Course World championships (2015 & 2017), 2016 Olympics, and the 2019 International Swimming League among many others.
READ ALSO: Who is Orlando Pirates coach, Kjell Jonevret?
Achievements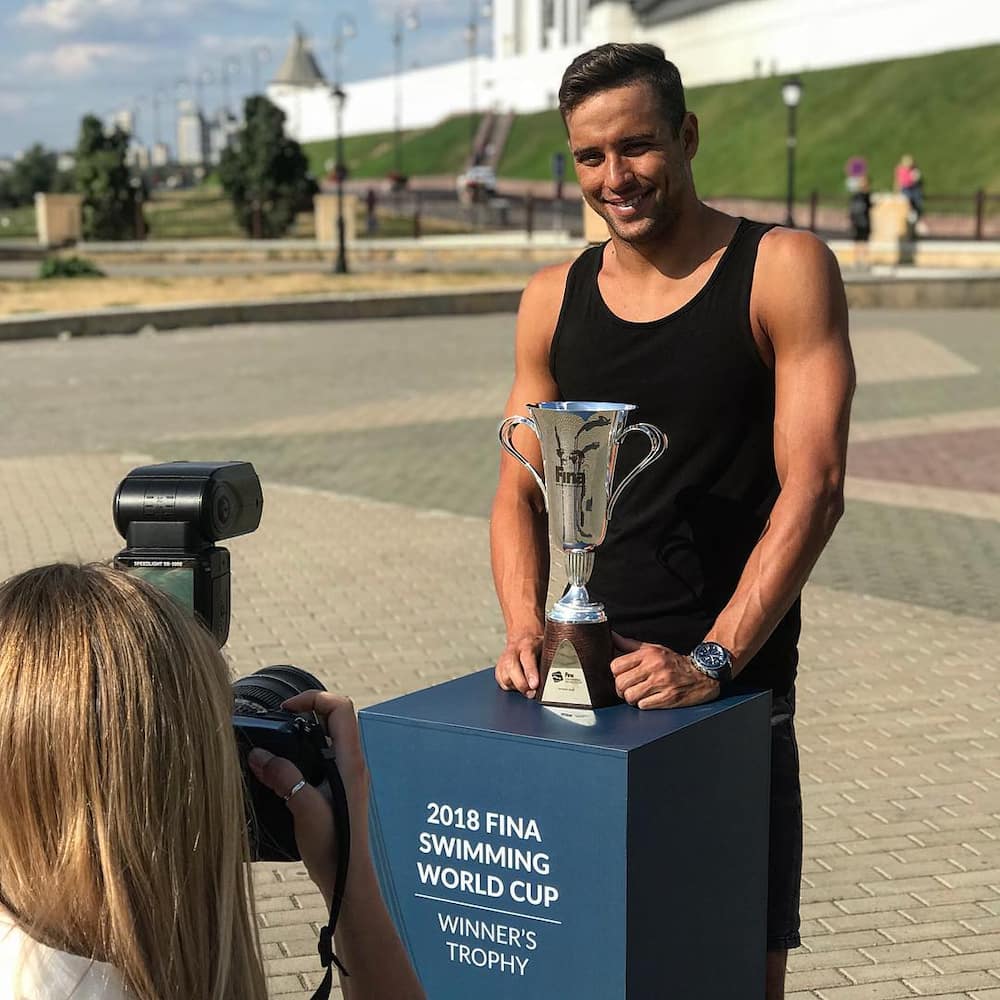 Below is a comprehensive list of Chad le Clos Olympic medals:
2009 Silver – 400m Butterfly, Youth Olympic Games, Singapore
2010 Bronze – 4x100m Butterfly Relay, Youth Olympic Games, Singapore
2010 Silver – 200m Butterfly, Youth Olympic Games, Singapore
2010 Silver – 100m Butterfly, Youth Olympic Games, Singapore
2012 Silver – 100m Butterfly, London 2012 Olympic Games
2012 Gold – 200m Butterfly, London 2012 Olympic Games
2016 Silver – 100m Butterfly, Olympic Games, Rio de Janeiro
2016 Silver – 200m Freestyle, Olympic Games, Rio de Janeiro
Giving back to society
He established Chad Le Clos Academy, which is located in the Quadrant Complex in Claremont, Cape Town. It serves both kids and adults aspiring to be professional swimmers. They also sell fitness products.
How much is Chad le Clos worth?
Unfortunately, 2020 Chad le Clos net worth is under review. However, it has been growing with time. In the previous year, his net worth was estimated to range between $1 and $5 million. The swimmer leads a lavish lifestyle. Chad le Clos house is among the many expensive properties owned by the South African swimmer.
FAQs
These are some of the most common questions.
Is Chad le Clos still swimming?
Yes. The 28-year-old has achieved a lot, but his love for the sport does not seem to stop any soon. He has been practicing for the 2020 Tokyo Olympics before they were cancelled due to coronavirus. Also, the athlete spends some of his time in his academy training aspiring swimmers.
Why is Chad le Clos a hero?
The athlete is a hero for many people because of various reasons. However, the most common cause is because he defeated Michael Phelps in 2012. Also, he is a hero to others because he sacrificed his first love, soccer, for swimming.
How many medals has Chad le Clos won?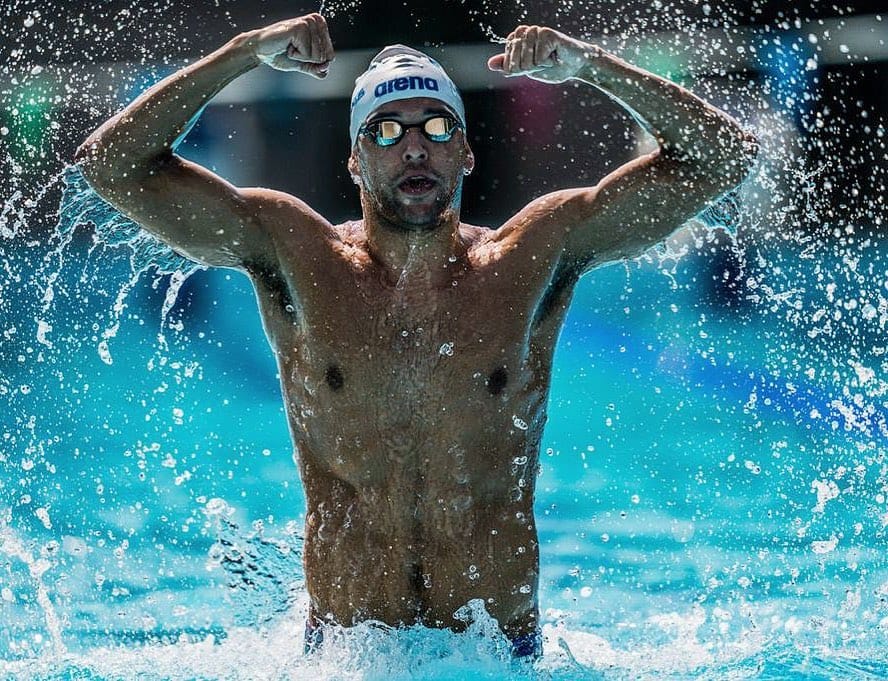 So far, the athlete has bagged 24 gold, 14 silver, and 10 bronze medals from various swimming competitions. He is even expected to win more in the upcoming tournaments.
How much is Chad le Clos worth?
His 2020 net worth is under review. Judging by his affluent lifestyle, the athlete is wealthy. His net worth continues to grow every year. Currently, he owns a swimming academy and other businesses that generate income for him.
Chad le Clos is a young South African athlete with an impeccable track record. At his age, he has already achieved a lot worth envying especially by the youth. He has collected several medals from various athletic competitions, including the Olympics. Even so, he does not seem to stop any sooner.
DISCLAIMER: Please note that some of the links in the article are affiliate links and BRIEFLY.co.za will earn a commission if you purchase through those links. However, we always choose only the best quality products that we use ourselves and recommend to our readers. The earnings we get from the affiliate marketing help us continue preparing useful and entertaining content, that our audience enjoys.
READ ALSO:
Nikola Tavares bio: age, spouse, Bafana Bafana, stats, profile
Wayne Sandilands bio: age, measurements, current team, stats, salary, cars, net worth
John Smit bio: age, wife, rugby, CEO, current job, cars, profile, net worth
Source: Briefly.co.za