Thabo Matlaba bio: age, measurements, current team, stats, salary, net worth, profile
Thabo Matlaba is one of the dynamic and highly skilled players on South Africa's national team. Although he had a humbling beginning, his name, today, resonates in the mind of sports lovers. The 32 years old is respected for his ruggedness on the field. Apart from that, his ability to play different positions, including right-back and left-back is part of what makes him an exceptional player.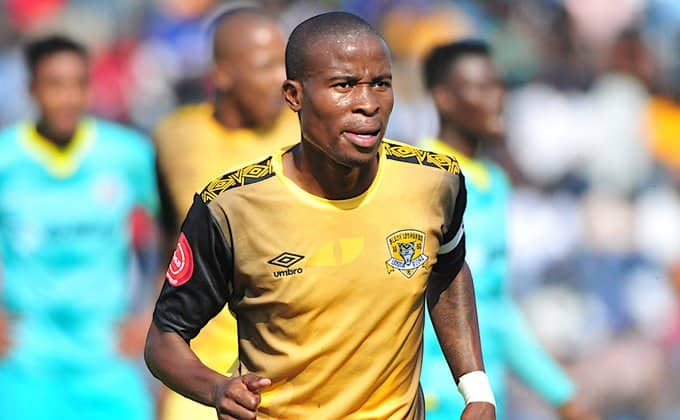 The 31-year-old Thabo spent more than seven years with Orlando Pirates football club. This was after he joined the team from Free State Stars in 2011. However, his exit was confirmed later because he was not willing to continue with the Buccaneers with a pay cut for the upcoming campaign. Details on his career and the feat he has achieved so far are discussed in the following paragraphs.
Thabo Matlaba profile summary
Full name: Thabo Festival Matlaba
Birthdate: 13th of December, 1987
Age: 32 years old
Birthplace: Tembisa, Gauteng, South Africa
Nationality: South African
Relationship status: Married
Spouse: Tebogo
Horoscope: Sagittarius
Height: 5 feet and 6 inches
Weight: 62 kg
Profession: Footballer
Playing position: Defender
Team: Black Leopards
Place of residence: Norkem Park, Kempton Park
Who is Thabo Matlaba?
He is a South African footballer, who was born in Tembisa, Gauteng. His father's name is Kalubi Hezekiel Matlaba. He commenced his football career with M-Tigers before he endorsed his first contract with the Free State Stars in 2010. An exceptional thing about his playing skills is that he is naturally right-footed even though he plays left-back. His main position is right-back, but he also plays defensive midfield as well.
READ ALSO: Kabelo Mabalane age, children, wife, gym, bootcamp, becoming pastor, songs, album, music group and Instagram
More so, the soccer star made his debut for South Africa in May 2011 during an international friendly match with Tanzania. The excellence exhibited by the talented star captivated the attention of Orlando Pirates, and that led to his joining the football club in 2012. On the 23rd of March, 2013, Matlaba achieved his first transnational goal with a 40-yard drive in a World Cup qualifier against the Central African Republic.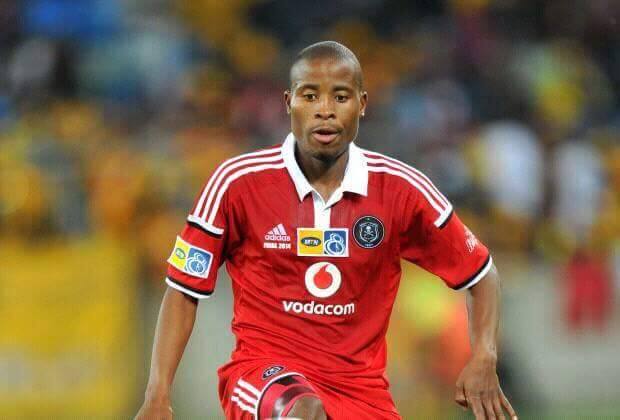 How old is Thabo Matlaba?
Thabo Matlaba age is 32 years now. He was born on the 13th of December, 1987.
Thabo's measurements
Matlaba is 5 feet and 6 inches tall, which is equivalent to 169 centimetres. He also has a bodyweight of 62kg.
Where does Thabo Matlaba live?
Thabo Matlaba home is located at Norkem Park, Kempton Park, South Africa. He resides there with his family. However, joining his team during the pre-season transfer period meant that he had to leave his abode and family to another region of South Africa.
Thabo Matlaba house is at Polokwane. So, he switches between his two residences. When he is not playing at Polokwane, he is back to his base at Norkem Park.
Who is Thabo Matlaba dating?
Thabo Matlaba wife is Tebogo, and their union is blessed with three kids of the same gender. Although little is known Matlaba's family since he loves to keep his personal and love life private, the recent coronavirus pandemic and the regulations put in place by the government of South Africa pushed him into talking about his family.
READ ALSO: Johanna Mukoki age, biography, green juice, husband, children, and contact details
The Tembisa-born star, whose sweetheart gave birth to a daughter early this year, confessed that there is nothing as pleasurable as being at home with the family at this time. According to him:
I am really happy to be at home with my family because sometimes I see them once in a month. I am a married man with three kids so it's really a good thing to be back at home, especially considering that I also have a two-month-old daughter. But I don't want to lie, it's frustrating because we don't know when we'll be able to play. This lockdown could be extended and that would mean that it's more weeks without playing competitive football.
Where is Thabo Matlaba now?
Thabo Matlaba current team is Black Leopard FC. Before this time, he was part of the Orlando Pirate club, but he left due to refusal of a pay cut. When Thabo Matlaba news of departure reached his fans, they were bemused and also sought for an explanation. In return, the Soweto giants clarified the cause in a statement on their website.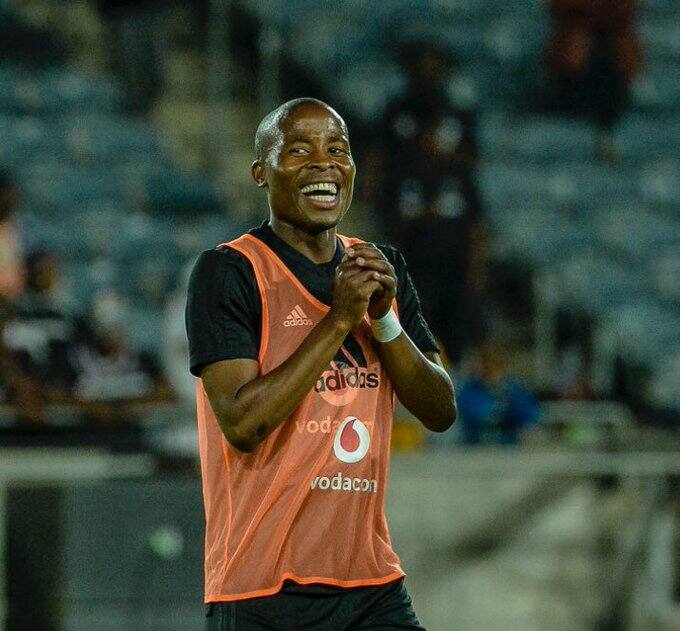 It was disclosed that Matlaba, who was also the captain of the Buccaneers, did not get much game in the previous season despite his team campaigning in the CAF Champions League as well. He only made seven appearances in the Premiership, where Pirates ended second to Mamelodi Sundowns.
As regards this, Dr. Khoza revealed to Matlaba that the club was not allowed to pay high incomes to players who do not play regularly. However, Thabo clarified his situation and expressed that he is not able to deduct from the current package he is on. Instead, he offered that the club should grant him a clearance so that he could find a better proposal somewhere else.
Thabo Matlaba car model
Matlaba's beautiful car model is Hyundai ix35. He bought it from Group 1 Hyundai Midrand in 2014. The dealership uploaded the portrait of Matlaba and his family at the branch at the time of purchase. He stated that everyone was eager to pose for the shots with him because he was the first prominent personality to visit the branch in a long time.
Stats
When he played for Orlando Pirates between 2010 and 2011, he made a total of 195 appearances with thirteen goals recorded in his name. Then, after he transferred to Free State Stars, he made thirty-five appearances and scored three goals between 2012 and 2019 that he was with the club.
Moreover, since he joined Black Leopards FC in 2019, he has made twenty-four appearances with a goal recorded. Also, after he joined the national team of South Africa in 2011, he has scored a goal out of twenty-nine appearances.
Thabo Matlaba net worth
Although information about Thabo Matlaba salary is not available to the public, it is, without a doubt, that the soccer star is one of the highest-paid footballers in the country.
Thabo Matlaba has a successful career. His refusal to accept a pay cut as proposed by Dr Khoza is proof that the star player understands his worth and is never ready to settle for anything less to the standard he has set for himself.
READ ALSO:
Benjamin Dube age, children, wife, songs, albums and Instagram
Daniel Mminele age, children, wife, education, qualifications, SARB, Absa, net worth
Thabang Makwetla age, wife, education, qualifications, party, previous office, restaurant, speech, house and contact details
Source: Briefly.co.za