Peter Shalulile bio: age, nationality, goals, stats, salary, cars, transfer news, profile
Peter Shalulile is a Namibian international player who has become one of the most lethal attackers in the Premier Soccer League (PSL) in the last few seasons. Known for his speedy attacks, he has enjoyed a decent goal-scoring run in his second top-flight season since he joined Highlands Park FC. His football journey has been characterised with significant success, and this has consequently made him a target for many renowned football clubs.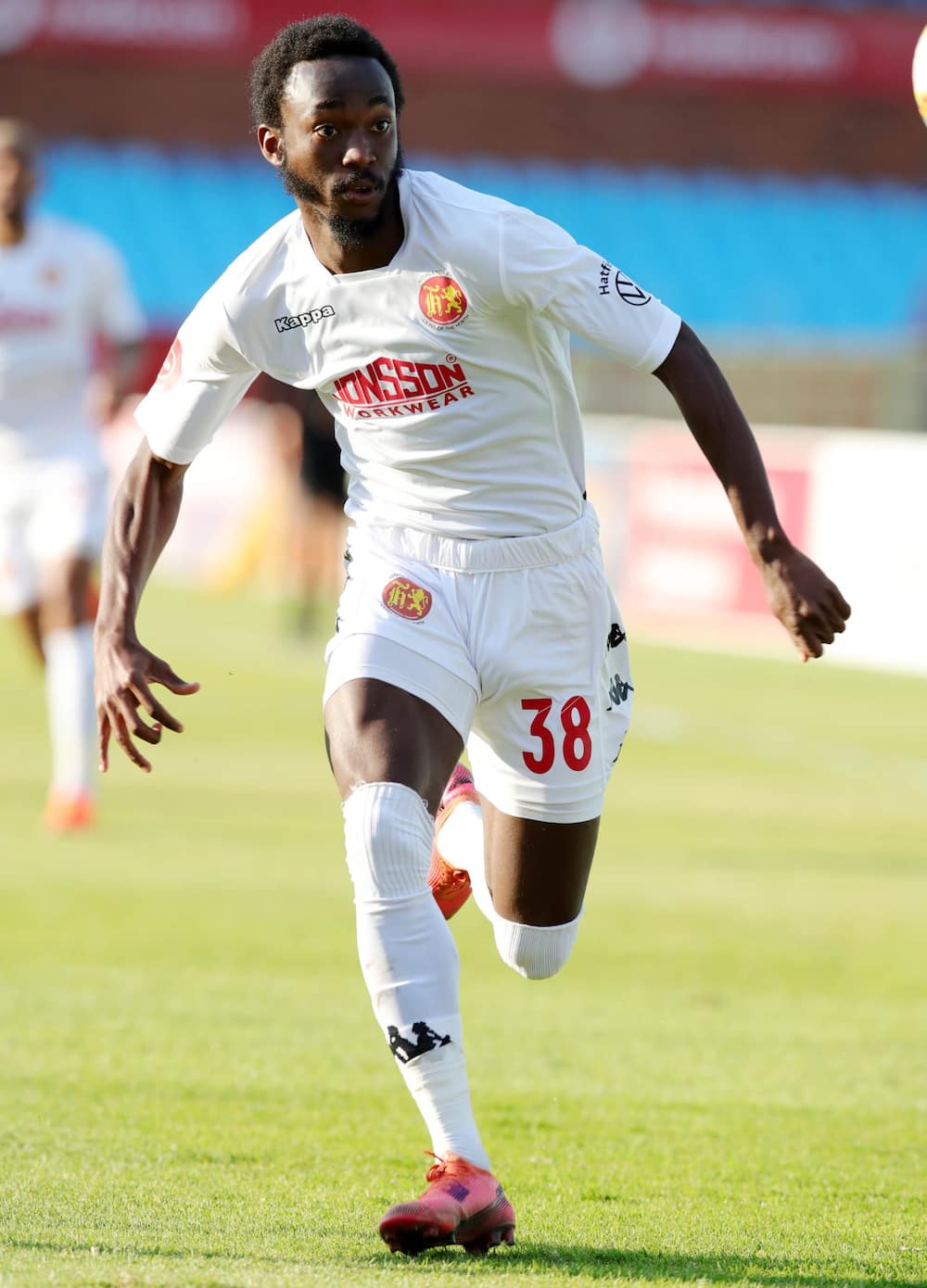 When Shalulile featured for Namibia during the Africa Cup of Nations recently, he made three starts and another one in the 1-0 group-stage defeat to South Africa. He has 12 international caps, where he found the net three times. Little wonder he became a choice player for international football clubs like Guangzhou Evergrande Taobao from China and Lille OSC in France.
Peter Shalulile profile summary
Full name: Peter Shalulile
Date of birth: 23rd of March, 1993
Age: 27 years (in 2020)
Place of birth: Windhoek, Namibia
Profession: Footballer
Club: Sundowns Mamelodi
Height: 5 feet and 9 inches
Zodiac sign: Aries
The early life of Shalulile and his nationality
The young and vibrant Namibian footballer is best known as an association football player. Although not much is known about his family background, he was born in Windhoek, Namibia, and he developed a passion for football when he was young.
READ ALSO: James Kotei bio: age, position, goals, skills, videos, Kaizer Chiefs, profile, latest
Peter Shalulile nationality is Namibian, even though he played for the South African Premier Division side Highlands Park football club before his latest transfer to Sundowns Mamelodi was announced, which will take effect ahead of the 2020/2021 campaign.
How old is Peter?
Peter Shalulile age is 27 years. He was born on the 23rd of March, 1993. This means that Peter Shalulile celebration of his birth date comes up in March of every year.
Career
The association football player prides in being a product of Tura Magic FC in his home country. He joined the club during their campaign in the NFA Khomas second division. Interestingly, he helped the team gain promotion in the 2011/2012 season.
From the U-20, he had an opportunity of joining the Senior Namibia National Soccer Team, where his football skills quickly garnered attention. He scored significant goals, which won the team their first-ever trophy in 2015 during the Council of Southern Africa Football Associations (COSAFA) Cup.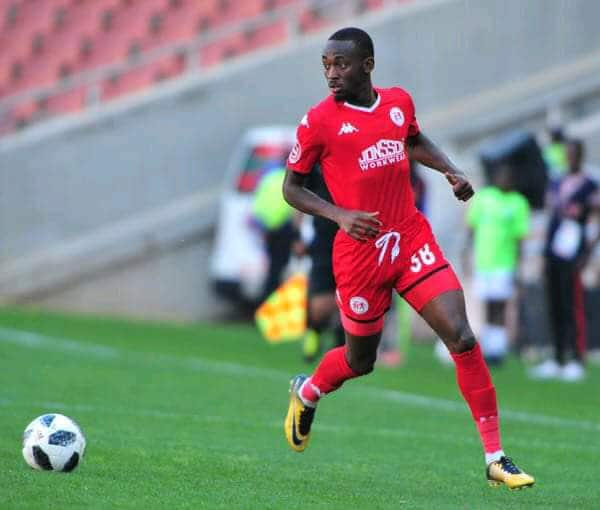 Moreover, Peter Shalulile transfer news to Highlands Park FC did not come as a surprise to most fans because of his exceptional feat during the tournament. He joined the team during their games in the South African second-tier football during that time, and his contribution helped them gain promotion.
Eventually, Highlands Park ranked well in South African Football as a result of the two goals he made during the play-off encounter against Mbombela on Wednesday, 16th of June, 2016, at the Makhulong Stadium.
Peter Shalulile stats and goals
Most of Peter Shalulile goals are unique and strategic, and they have contributed to the success recorded in clubs he has played for since he started his football career. For instance, he scored six goals while playing for the senior national team. The one he scored when they played against Niger during the Africa Cup of Nations qualifier gave them the 1-0 win on the 4th of June, 2016.
When he played for the 1st Division in the 2015/2016 season, he scored five goals and two goals in play-offs. In Premier Soccer League, he scored a goal out of 14 appearances during the 2016/2017 season. During the 2017/2018 season, he made 29 appearances with 15 goals.
More so, in the 2018/2019 Premier Soccer League, out of 24 appearances, Highlands Park Peter Shalulile scored seven goals and another 16 goals out of 30 appearances in the 2019/2020 season. In his appearances on the national team for the 2022 World Cup qualification, he recorded a goal in each appearance as well.
Peter Shalulile goal against Sundowns caught every fan's attention when it came within six minutes to the commencement of the match. In fact, the goal was the first that Highlands Park registered in three meetings against Sundowns in the current season.
READ ALSO: Owen Sejake bio, age, wife, languages, TV shows, movies, nominations, awards
Peter Shalulile net worth and salary
A tweet shared by Power Sport quoting Highlands Park chairman Larry Brookstone claims that the 27 years old speedy attacker is worth about R30 million.
Peter Shalulile is worth R30 million no doubt. He's rated better than Percy Tau. Rated better than Keagan Dolly. And these are international ratings. He's prolific. He is able to assimilate to an environment he does in
However, how much he is worth in assets is not yet determined. Also, Peter Shalulile salary has not been publicly disclosed.
Peter Shalulile latest news
Peter's transfer to Sundowns has made news headlines. Responding to questions, he expressed his gratitude by saying, "I'm very happy that I'm going there you know, to add more value, and to learn. I've always wanted to play at Sundowns, wanted to play CAF in Africa."
The transfer came after he finished the 2019/20 season as joint-top goalscorer together with Gabadinho Mhango, Orlando Pirates ace, based on the 16 goals he netted. He will be joining the new club ahead of the 2020/2021 campaign with the fellow Highlands star Mothobi Mvala.
Peter Shalulile images
Even though no specific Peter Shalulile Instagram account has been traced, there are still several pictures of the speedy attacker online.
1. Grateful heart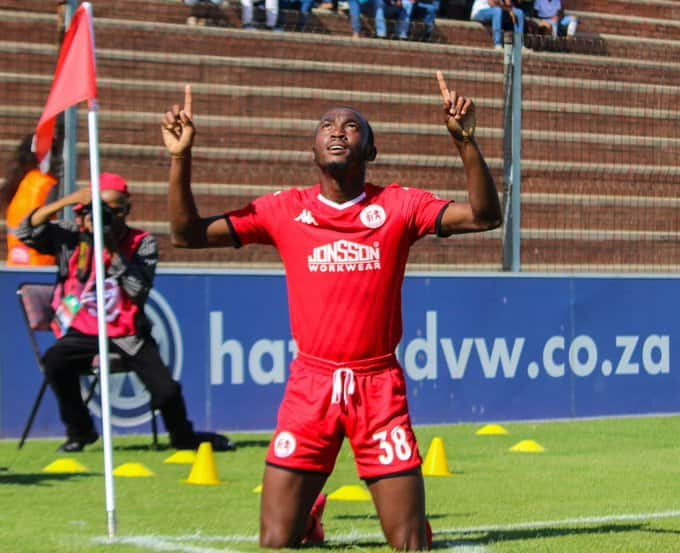 While many professional football players leverage their skills and believe they make things happen by themselves, Peter expresses his gratitude to God as the one who helps him achieve great feats.
2. King of the field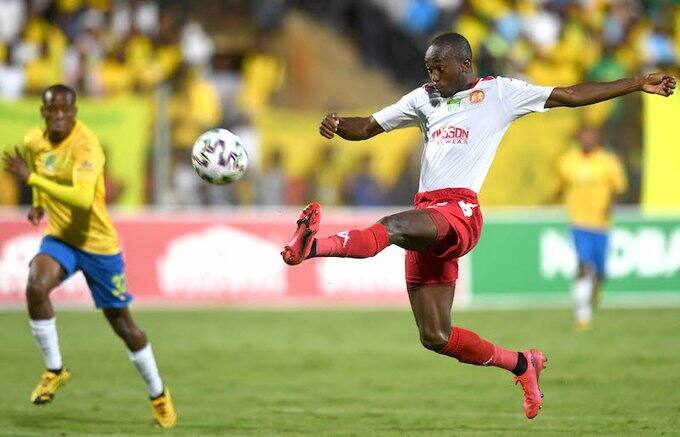 Just as lions have famously acquired the title of 'King of the Jungle,' the 16-goal Golden Boot winner, undoubtedly, instils a level of confidence in his fans as the man in charge every time he appears on the field.
3. Better days ahead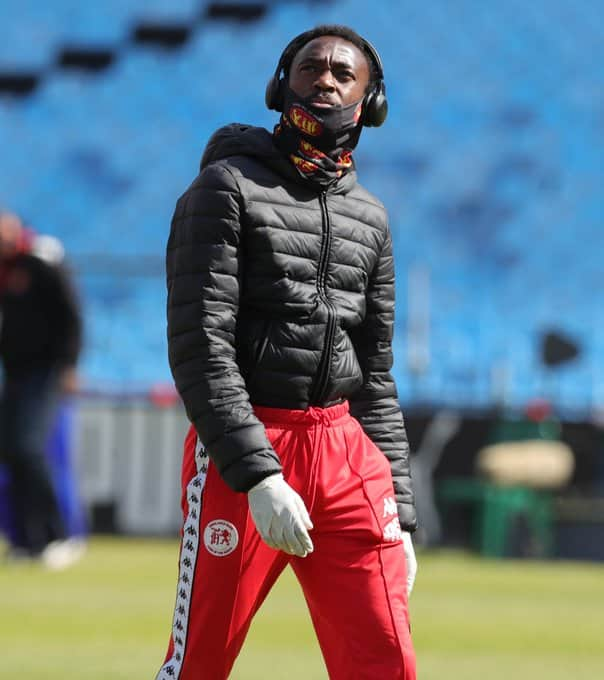 Not only does that the 27 years old exhumes confidence, but he also ensures that the present accolades do not deter him from striving for better things and exploring bigger opportunities that the future holds for him.
Peter Shalulile makes his country and club proud with the exceptional records he has set. His life is an inspiration to many upcoming football players and a challenge to some of his fellows who strive to achieve his kind of result.
READ ALSO: Lauren Mellor bio: age, boyfriend, education, model agency, profile, net worth
Just as Peter rocks in the football industry, Briefly.co.za early reported another celebrity, Lauren Mellor, who rocks the fashion industry. Find out more on how the model started her career and the success she has achieved so far.
READ ALSO:
Sannah Mchunu (Sana Mchunu): bio, age, children, husband, parents, profile, facts
Mason Greenwood bio: age, stats, height, girlfriend, is he better than Rashford?
Mason Mount bio: age, stats, Instagram, what did Messi say about him?
Source: Briefly News