RG Snyman biography: age, measurements, spouse, education, current team, position, stats, tattoo and Instagram
Are you a fan of the rugby player RG Snyman and are looking to know more about him? Well, you have come to the right place. We have all the latest information on RG Snyman rugby player including his age, measurements, spouse, education, stats, current team, position, tattoo, Instagram, and so much more. Read on to find out what we know about the athlete so far.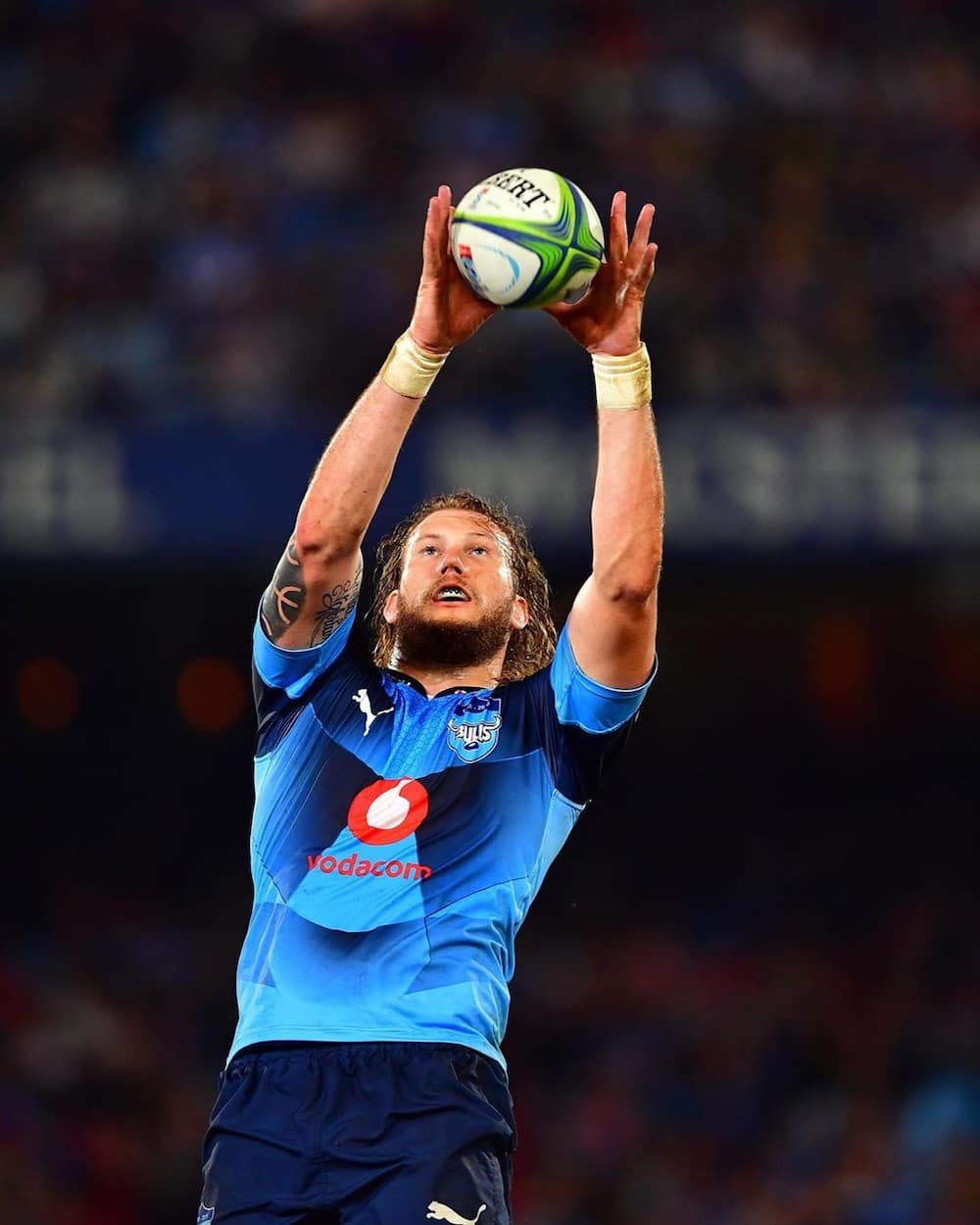 RG Snyman has had quite a journey in his life, and he is one of the most known rugby players around the world.
RG Snyman biography
Early life
He was born Rudolph Gerhardus Snyman on 29th January 1995 in the Potchefstroom region of the North West Province, South Africa. That would place RG Snyman age at 24 years.
Junior career
He got his start as early as primary school playing for the Blue Bulls. One of his earliest matches was the Under-13 Craven Week competition of the year 2008. Another notable early effort was in the Under-16 Grant Khomo Week that was held in East London in 2011. There, while playing against Boland, he managed to score a try.
He would return to the Under-13 Craven competition with the same team in 2013, this time held in Polokwane. There, his performance gained the attention of scouts and he was recruited to join the South Africa Schools team. The squad squared up against Wales, England, and France, securing victories against all three.
READ ALSO: Ntsiki Mazwai labels drama series & soapie watchers as unintellectual
He then moved on to play for Blue Bulls U-19. One of the matches he played with them was the 2014 Under-19 Provincial Championship where he set the tone for an impressive tenure with the team. There, he was a participant in victories against Eastern Province U-19, Sharks U-19, and Free State U-19.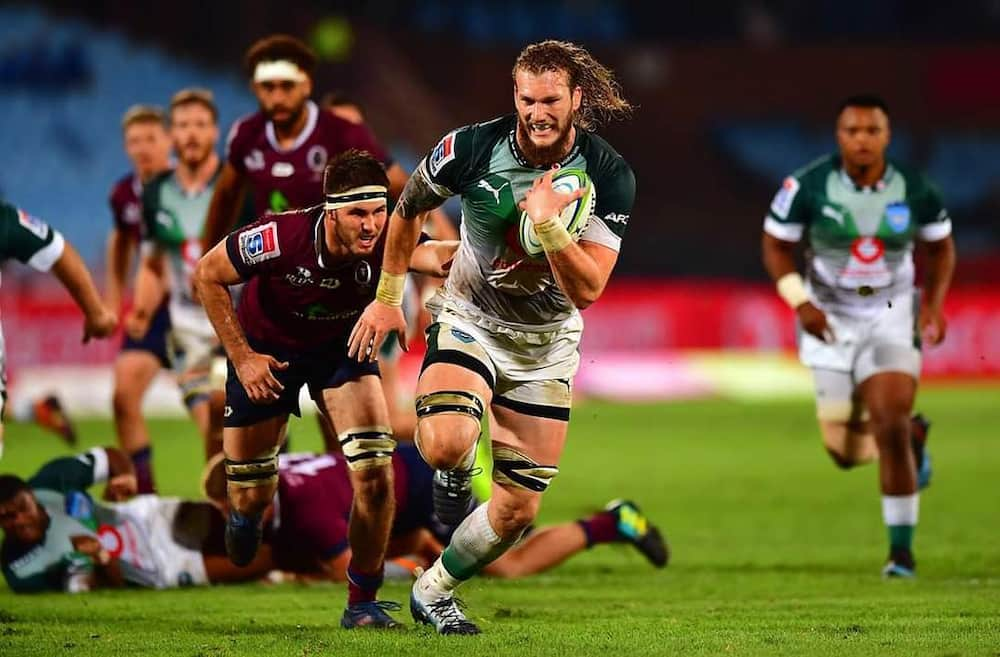 Senior career
His senior career followed soon when he was selected to be a part of the Bulls Super Rugby team in the lead-up to the 2015 Super Rugby Season. However, he was not sent out to play in the field during that period, so he went back to the Blue Bulls team when it was time for the Vodacom Cup of the year 2015. This would be where he made his official senior career debut in a match against the Gauteng Falcons in Kempton Park.
The national teams he has played for so far include South Africa Schools, South Africa Under-20, South Africa 'A', Springbok XV and World XV.
READ ALSO: Meet Olwami Shangase, the SA girl who wrote her first book at 11
RG Snyman current team is Honda Heat of the Japanese Top Challenge League. His usual position in the formation is lock 5.
Something interesting to note is that the RG Snyman tattoo collection got another addition after the Springboks beat England in Yokohama, Japan recently. They got matching tattoos to commemorate the victory. The team won the Webb Ellis Cup and now has managed to tie with New Zealand for the record of global rugby titles.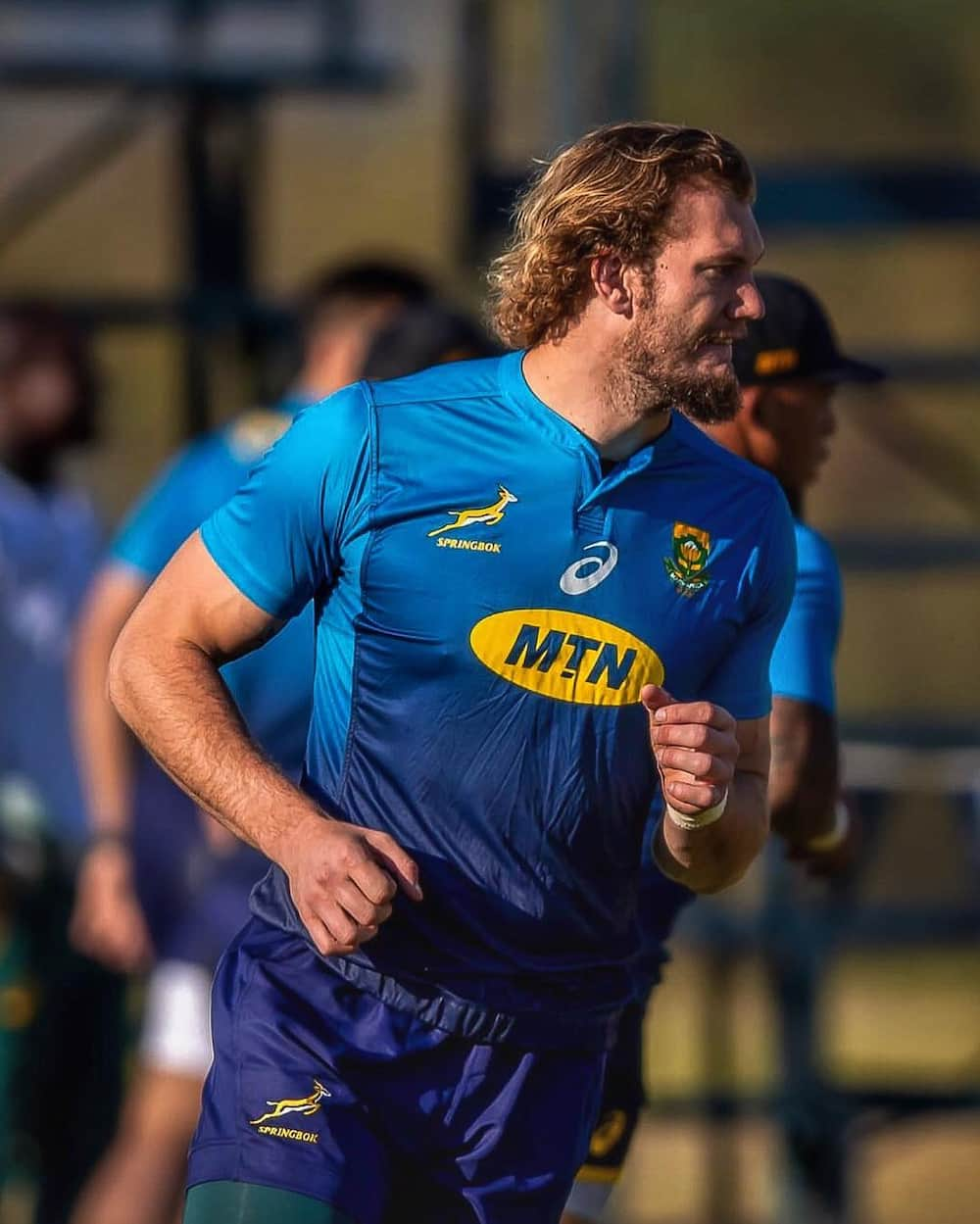 RG Snyman measurements
If you are interested in RG Snyman height, weight, and such, his official measurements are as follows:
Height: 207 centimetres (6 feet, 9 and a half inches)
Weight: 115 kilograms (254 pounds)
RG Snyman stats
His statistics at the time of publishing (November 2019) for the South African national team (the Springboks) are as follows:
34 carries with an average gain of 3.3 metres
140 minutes played over the course of 10 matches from a possible total of 1400 minutes
59 successful tackles out of 64 attempts, which is a 92 percent success rate
6 conceded penalties
27 passes
13 try assists
4 defenders beaten
4 clean breaks
0 kicks
0 penalty goals
0 conversion goals
0 yellow cards
0 red cards
If you want to see advanced and up-to-date RG Snyman stats, you can do so by clicking here.
READ ALSO: Dlamini-Zuma is SA's acting president: Ramaphosa heads to Brazil
RG Snyman wife
He is currently in a relationship with Saskia Redelinghuys who is a university graduate with a Bachelor of Commerce in Tax, which she attained with honors. They got engaged in April 2019. This means that Saskia is well on her way to becoming RG Snyman spouse very soon. We wish the happy couple all the best!
RG Snyman Instagram
His official Instagram account has approximately 32,600 followers. He uses it to post photos from his games as well as others that display his love for his fiancée, Saskia Redelinghuys. You can view it by clicking here.
That concludes our biography for rugby player RG Snyman. Did you find it informative? Are you excited to watch his upcoming matches and future prospects? Let us know in the comments below!
READ ALSO:
Capitec CEO speaks out against BEE: It hasn't helped South Africa
Pop band NSYNC might do a reunion tour, but without Justin Timberlake
Jurgen Klopp's arrival has Mzansi freaking out: "Someone find him"
Halala: Mpumelelo Mhlongo breaks world record at World Para Athletics
DJ Black Coffee's insensitive behaviour doesn't go down well with fans
Source: Briefly News