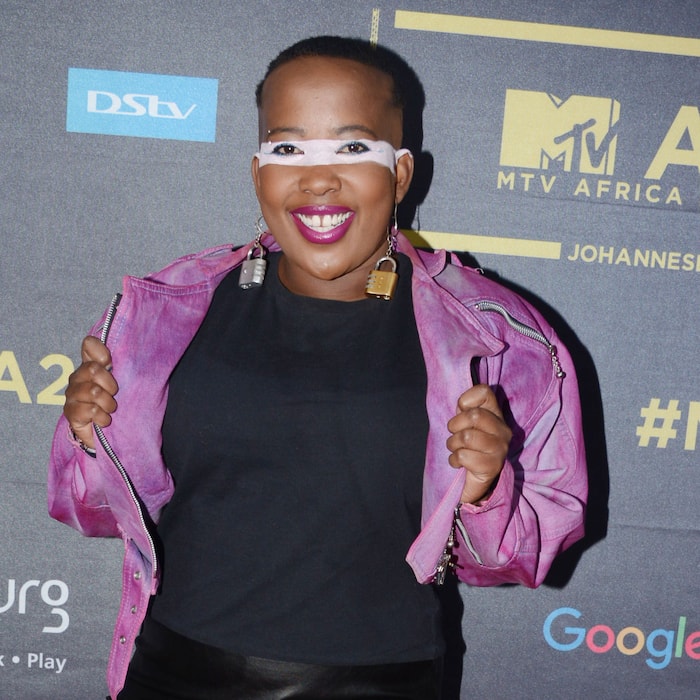 Ntsiki Mazwai
Birth name: Nontsikelelo Mazwai
Born: 3 September 1980
Place of birth: Pimville, Soweto, South Africa
Nationality: South African
Main activity: Beadwork artist, poet and recording artist
Musical genre: Traditional, hip-hop, reggae, house and Afro-soul
Ntsiki Mazwai is a South African poet, beading artist and musician. She also goes by the name Ma Miya or StreetQueen. She speaks out about the hardships of people in Mzansi's ghetto areas and the social issues affecting women in South Africa.
Career
Ntsiki Mazwai began her career in 2007 with her debut album Ma Miya. The album was a blend of poetry and music. Her second album was Ndingubani, released in 2013.
She also performed at various festivals and events across the country and abroad. She became known for her social activism and commentary on the state of the nation through her poetry and music.
She also ventured into other fields, such as beadwork, blogging and authoring. She runs a handmade beadwork accessory and clothing business called House of Mobu. She also writes a blog. She published a book called Wena, which is a collection of poetry.
Family
Ntsiki Mazwai comes from a family of writers and activists. Her father is Dr Thamsanqa Mazwai, a magazine editor and former editor of The Sowetan. Her mother is Belede Mazwai, a militant journalist and anti-apartheid campaigner. Her sisters are Thandiswa Mazwai and Nomsa Mazwai, and she has no children.
Awards
Ntsiki Mazwai has won several awards:
Golden Circle Youth Award for Community Service
LGBTI Award for Using Art for Social Issues
Most Innovative Student (Wits Business School)
Dating timeline
Ntsiki Mazwai is notoriously private about her relationships, and she's apparently spent most of her time single. She went public with her boyfriend Botsang Moiloa in 2022 and was rumoured to be dating a man named Litha Sunstone in 2023. Also, in 2023, Ntsiki hinted that she'd dated married men before and explained that she saw nothing wrong with it as long as the wife was accepting.