Pat Lambie was a Rugby player with a special capacity to play flyhalf, centre, and fullback. When he was in preparatory school, he was described as not the most prodigious rugby talent, but during his high school years in Michaelhouse, his talent for playing had fully blown. He became so successful that in the 115 years history of Michaelhouse, he was the first to be named among Springbok rugby players. Get to know more about how he started his Rugby career in this piece. Also discussed are Patrick Lambie injury updates and his family, among others.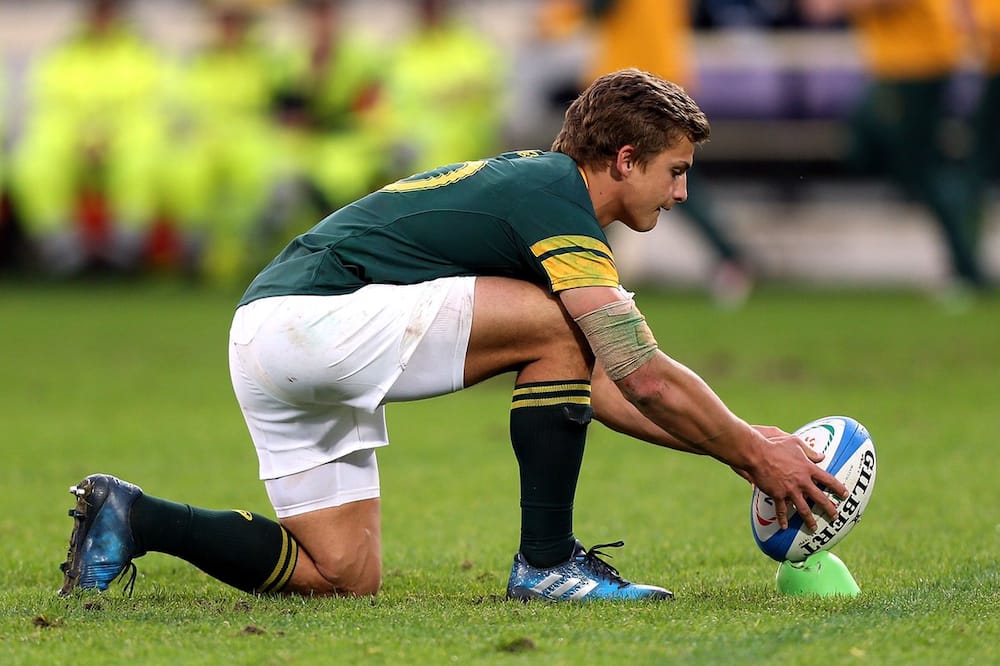 The former Springbok flyhalf Pat Lambie was a talented player whose impact was felt in the teams he played for. With determination, he trained so hard and fanned his playing skills to fame until he became one of the most-celebrated Rugby players of his time. As a record maker, at one point, he landed himself Man-of-the-Match award. However, because he suffered concussion-related symptoms, he had to retire.
Pat Lambie biography
The retired South African rugby union player Patrick Jonathan Lambie is the grandson of famous rugby player Nic Labuschagne. He was born in Durban, South Africa, where he also had his primary education. While he was in grade 11 and during his matric, he played SA schools rugby. At that time, he served as the head boy and also was the captain of both the cricket and rugby team during his final year in high school.
READ ALSO: Allan Gray age, children, wife, parents, foundation, investments and net worth
While attending Michaelhouse school, Lambie played in all of the under-14, under-15 and under-16 age groups which are the highest level teams. But unfortunately, he suffered an elbow injury, which deprived him of playing for the rest of the season.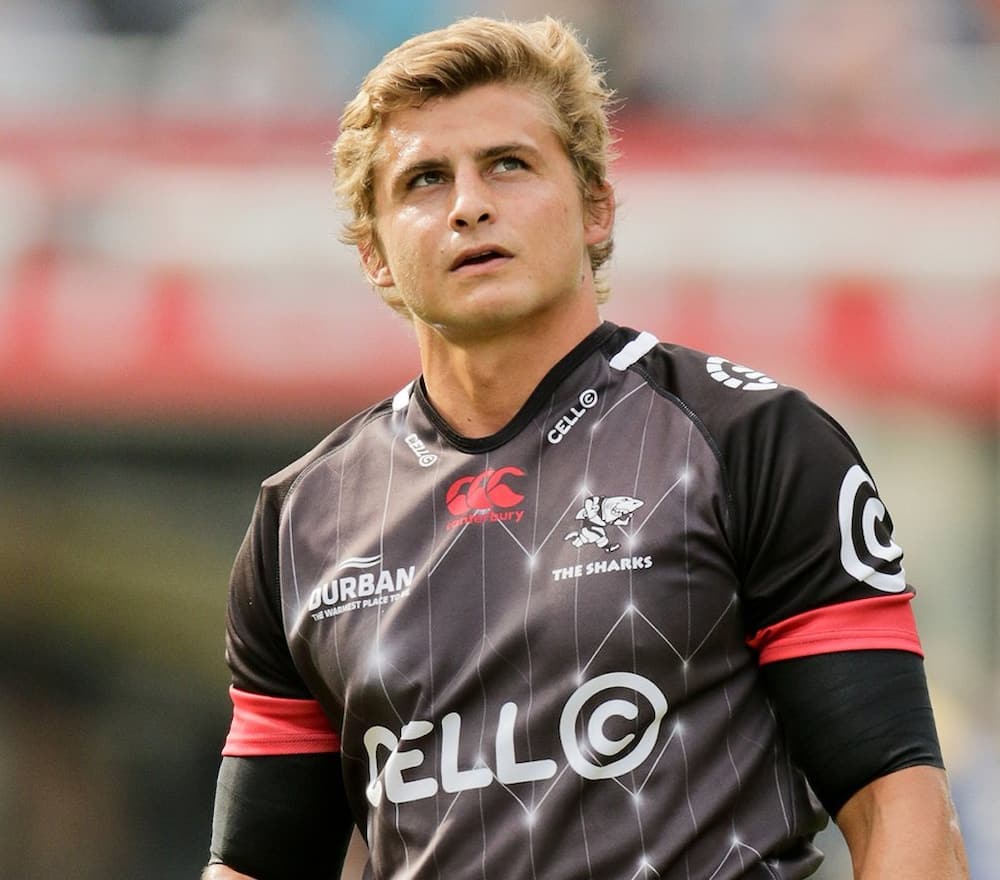 Pat's career
When he became the head boy in 2008, he was also elected to captain the rugby and cricket first team, and within two years, Lambie had a record of more than an 80% win rate. Also, his team ranked in the top ten rugby schools in South Africa. During the ABSA U21 Currie Cup that was held in 2009, he was the leading points scorer and went on to represent the country at the under-20 level.
In 2010, Patrick Lambie joined the Sharks senior team and made his debut in the fullback position. During the year's Currie Cup competition, he was shifted to centre and then filled the flyhalf berth due to an injury. He eventually took over the position. After the game, he got an award as the "Man-of-the-Match" because of his amazing performance and also emerged as the second-highest point scorer in the Currie Cup.
During South Africa's tour to Ireland and the United Kingdom in 2010, Lambie was called up to join the team, and on the 6th of November, 2010, he made his début against Ireland in the second half. In 2011, the promising player started the Super Rugby season in a South African derby when he played against the Cheetahs and scored eleven points. He also played in the match against the Blues and scored nineteen points in the process.
What school did Patrick Lambie attend?
Lambie attended Clifton Preparatory school in Durban, and afterward, between 2004 and 2008, he went to Michaelhouse. Then, in 2013, he obtained a BA degree from the University of South Africa in Environmental Management through a distance learning program.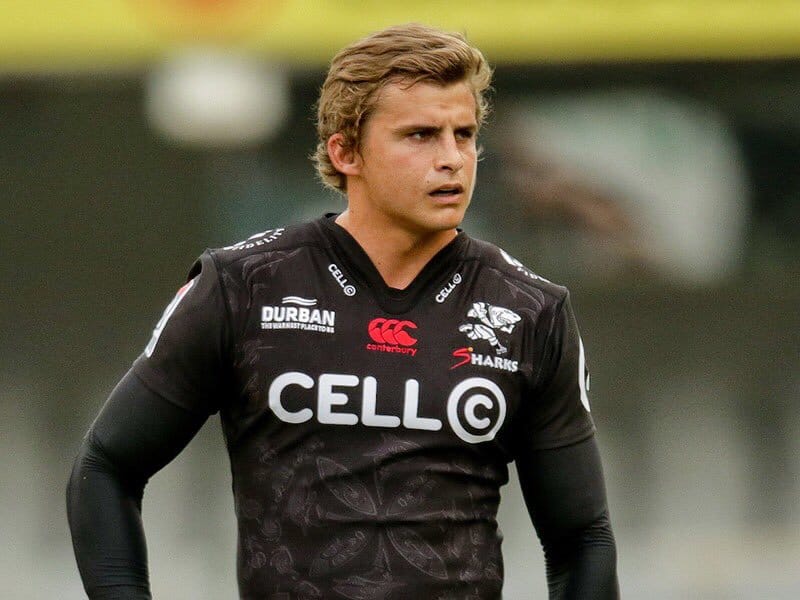 How old is C?
The star rugby player was born on the 17th of October, 1990, which means that Pat Lambie age is 29 years at the moment.
READ ALSO: Fezile Mkhize age, girlfriend, Mr. South Africa, and Instagram
Pat Lambie measurements
How tall is Pat Lambie? In height, Patrick measures 1.77 m, and in weight, he is 87 kg (that equals 192 lb).
Pat Lambie wife
Is Pat Lambie married? Pat Lambie was gloriously wedded to his long-time girlfriend by the name Kate Symons on the 18th of January, 2014. Patrick Lambie wife Symons had been the rugby star player's sweetheart right from high school. Kate Symons Patrick Lambie were both joined together in the chapel of Lambie's alma mater.
Patrick Lambie injury
During a collision in a Test match at Newlands with Ireland flank CJ Stander in June 2016, Patrick took a knock to the head, and consequently, for several months, he was on the sidelines. Unfortunately for him again, in May 2017, he had another heavy head knock during a Super Rugby clash against the Southern Kings when he collided with Sharks team-mate Rhyno Smith. Since those incidents, he has been struggling with concussion-related symptoms.
Before those major incidents, the former Springbok flyhalf had also suffered several injuries in his rugby career. For instance, when they played against the Chiefs during the 2011 Super Rugby season, he broke his finger, and during his school career, precisely in 2006, he had also suffered an elbow injury. When the Sharks played against the Waratahs in 2012, he injured his right hand. Unfortunately, the aforementioned Pat Lambie injury hindered him from playing for about two weeks.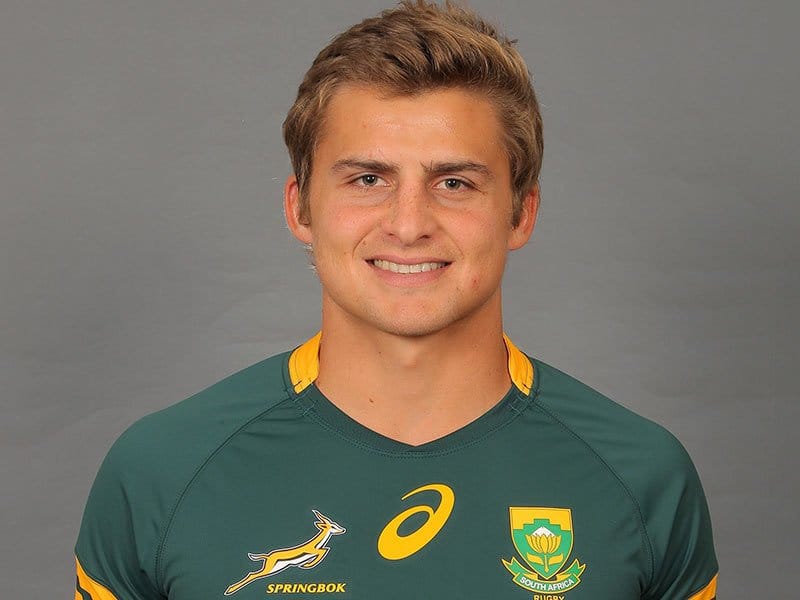 Pat Lambie retirement
Due to the health challenges that the former Springbok flyhalf has been facing, he was advised to retire. In an interview session, while speaking on his retirement, he said:
I've had three different courses of medication, I've had treatment on my neck and my jaw, I've had eye rehabilitation exercises, balance work, I've been on multi-vitamins, I've had blood tests, MRIs, I've seen specialists here in France and neurologists back in South Africa ... all the information that has been given back to me is that it isn't worth the risk and the advice is that I stop playing.
READ ALSO: Joel Stransky age, children, wife, illness, accident, face, education, business and Instagram
Pat Lambie salary
How much Lambie earned monthly before he eventually retired is not made public. However, considering his track record and experience as a professional rugby player, he must have been one of the high-paid players on the team.
Pat Lambi Instagram
Patrick Lambie stats
Throughout his career, information about the teams that Pat played for, the number of appearances that he made and his points are discussed below:
Senior career
He played for the Sharks Invitational XV in 2009 once and had five points, and between 2009 and 2017, he played for the team thirty times in the Currie Cup competitions and made 329 points.
When he played for the Sharks between 2010 and 2017, he made 71 appearances with a total of 757 points.
His matches with Racing 92 totaled eighteen between 2017 and 2018, and in all, he made sixty points.
National team(s)
In 2008, he played for South African Schools once and made five points.
Between 2008 and 2016, he also played South Africa tests matches fifty-six times and had 153 points.
Then, he joined the country on a tour in 2010 once but made no points. In the same year, he played the Under-20 matches five times and had a total of 75 points.
He played for the Barbarians in 2013 three times with twenty-one points recorded for him.
More so, in 2015, he played for the Springboks once and had four points.
Lastly, Pat played for Springbok XV once in 2016 and recorded six points in his name.
Patrick Lambie current team
Until his resignation on the 21st of January, 2019, the star player played for Racing 92.
If not for the injuries that cut short this promising former Springbok flyhalf's career Pat Lambie, he would have made the country proud in so many ways in few years to come, no doubt. His presence would be greatly missed on the field considering his skills and professional approach to playing. However, now that he has retired from active playing, what he likely would be up to next is worth waiting for.
READ ALSO: Melody Molale age, husband, blog, Instagram and contact details