Black Coffee hand story, surgery, therapy, reveal, pictures
Most celebrities suffer silently because they are afraid of being prosecuted, especially by cyberbullies. So, some are forced to develop a tough skin and pretend that everything is fine while they battle their insecurities. Black Coffee hand story is a perfect example, which fortunately made it to the limelight. Well, do you have any idea of what happened to him, and how he dealt with his situation?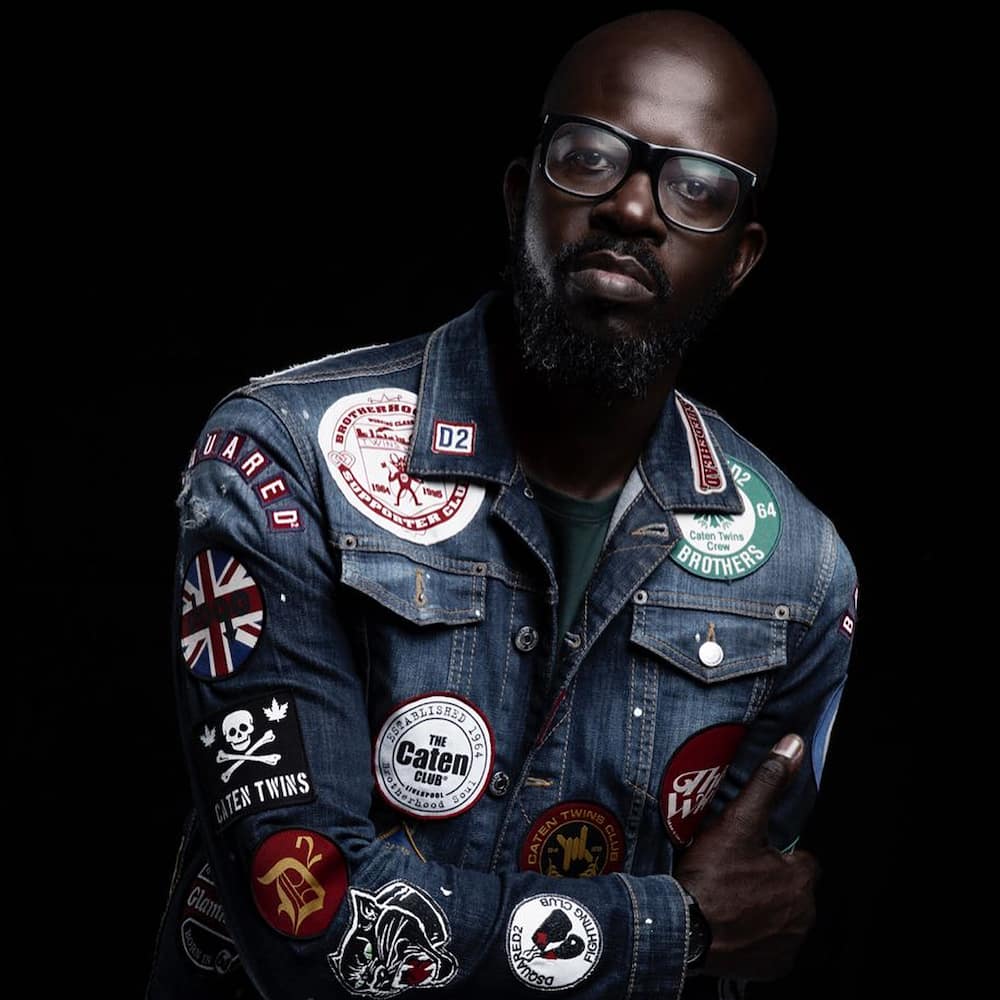 DJ Black Coffee, whose real name is Nkosinathi Innocent Maphumulo, is one man whom most artists are looking up to in the entertainment industry. Despite his challenges, he has always supported them, putting the name of his country on the global map.
For the longest time, most of Black Coffee's fans did not comprehend why he always put his hand in the pocket, including when he was deejaying. Most of the time, he also dressed in long-sleeved tops. Probably, some fans were fooled to believe it was a fashion thing, but little did they know his hand was paralyzed. Black Coffee hand reveal, precisely, helped them to figure out how tough he has been all along.
Black Coffee hand: what happened?
In 1990, Black Coffee was involved in a taxi accident that saw him suffer a severe injury on his left arm. According to The Citizen, he was among the crowds that lined up on the streets on that day to celebrate the release of Nelson Mandela.
Medically, the DJ suffered a brachial plexus injury. Simply, brachial plexus is a network of nerves that extend from the spinal cord through the neck to the armpit. Primarily, they are essential because they regulate the movement of muscles in the shoulder, hand, wrist, and elbow.
In some instances, the condition can be corrected. However, considering the seriousness of Black Coffee hand injury, his condition was irreparable. For this reason, he has lived the condition since childhood. At some point, he wore a brace on the hand, but he stopped because he could not take the nasty reactions of his childhood bullies.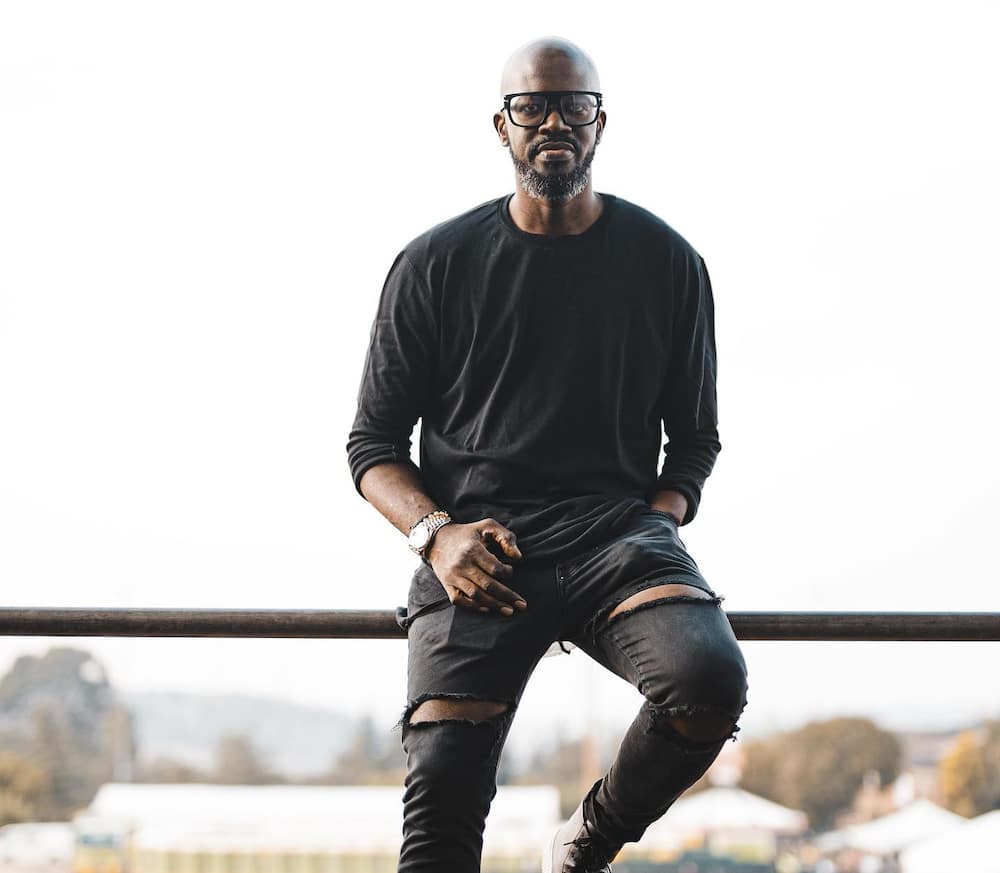 Coming public about his injury
The society is, at times, exceedingly judgmental. It has even worsened with the invention of social media. It is for this reason that most people would rather die silently with their troubles than sharing them with the public who later end up ridiculing them. This was somehow the reason behind Coffee concealing his condition for such a long period.
READ ALSO: Prince Kaybee jokes about Cassper beef: "An inspiring Tswana man"
It is time to let go of my insecurities! Perhaps, this was the statement that prompted him to reveal the condition that he had struggled with for several years. Nkosinathi Maphumulo took to Facebook, penning down a long and emotional message that left most of his fans in shock. A section of the statement, accompanied by the first injured Black Coffee hand picture, read:
I've always been a tough person I'd take anything, even inherit other people's problems and bottle them inside. At the same time, they eat me up, now as a Father, I try to teach my kids not to do the same so I'm learning to not to be strong when I'm not supposed to be, I'm learning to cry and reflect in my own truth and all my faults and I'm trying be better.
He went on to point out how the society has, for a long time, made men believe that they are a superior gender that must endure all circumstances, no matter how worse they might be.
Surgery and therapy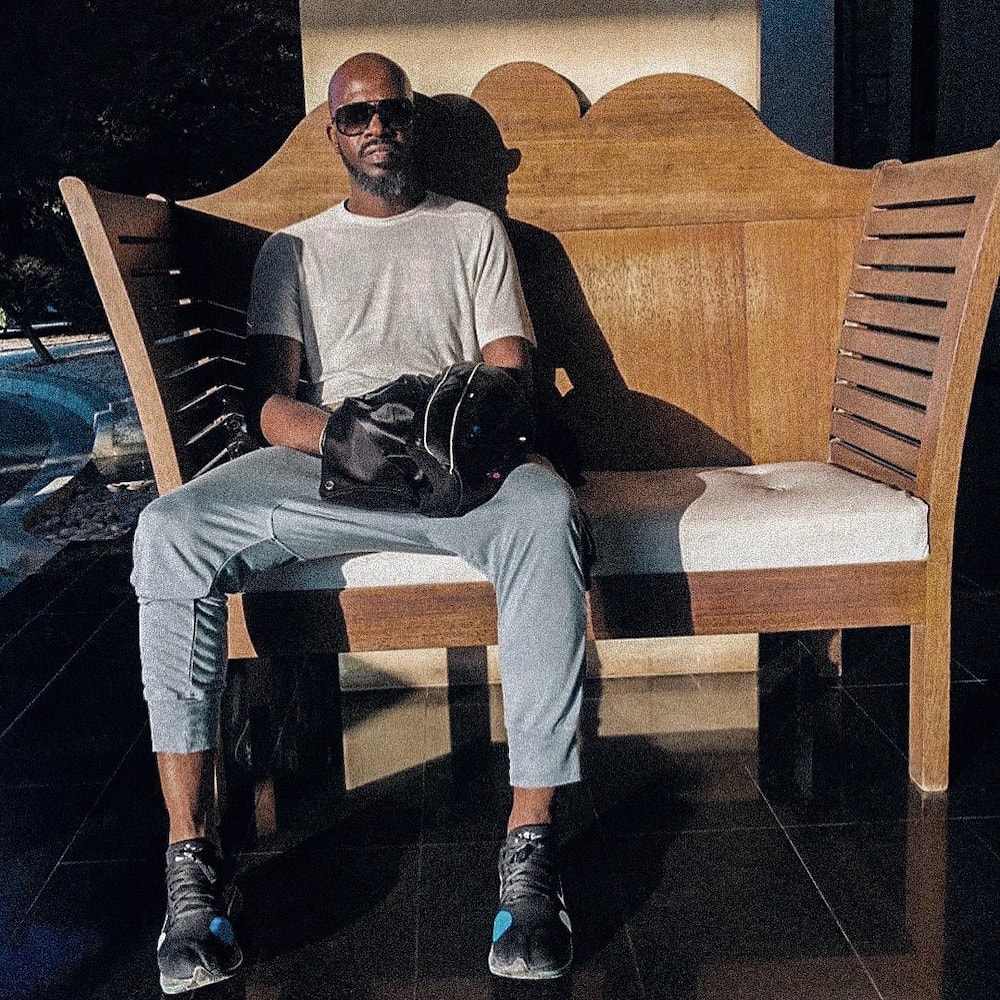 Is Black Coffee hand fixed now? Unfortunately, surgery was not possible considering the extent of the injury. At some point, his doctor suggested an amputation instead. Later, the specialists noticed a significant improvement in his hand, doing away with the possible amputation option.
When did Black Coffee hand surgery take place? Well, there is no information regarding his surgery. Besides, he rarely discusses the issue, especially on interviews. In the first place, it was a tough decision to disclose such critical information.
The celebrated South African DeeJay mentioned that he was to undergo therapy to correct his arm. This came 27 years later after the occurrence of the terrible accident. Everyone is anticipating that the Black Coffee hand therapy will finally bear fruits.
Black Coffee hand injury pictures
The 44-year old DJ has never posted another picture of his injured hand except for the one he had shared on the 26th of August in 2017 while revealing its state. You will hardly see his left hand in most of his pictures on social media. In most instances, the hand is in the pocket, or it is not visible at all.
READ ALSO: Nhlanhla Nciza looks hotter than ever in new blonde hairstyle
Still your number one DJ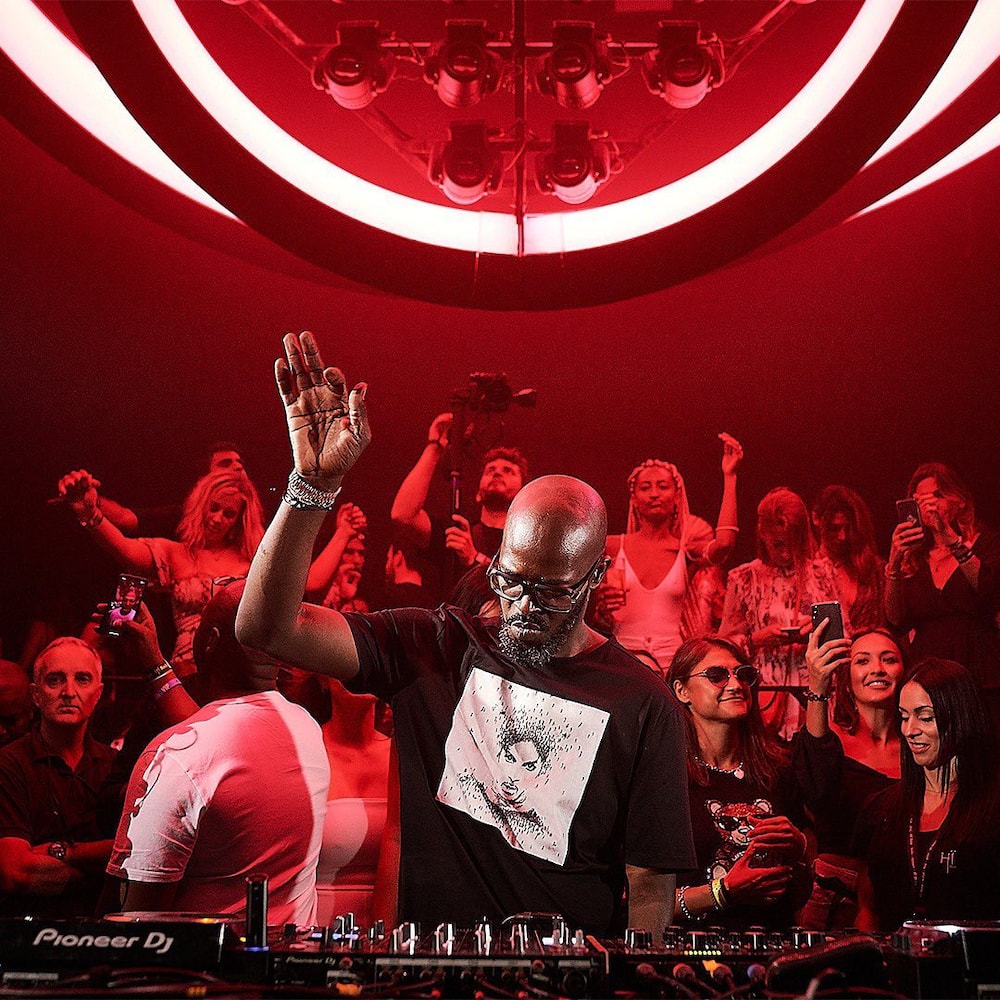 Black's deejaying skills thrill many of his fans, who usually flock his parties. Crowds go mad anytime he gets the opportunity to do what he does best. Not so many people can imagine that he does that with just a single hand.
Best version of myself
Despite the injury, he continues to do what makes him happy. It did not stop him from attaining his dream goals. Perhaps, this explains why he is an inspiration for many in the country and the continent as a whole.
The unstoppable force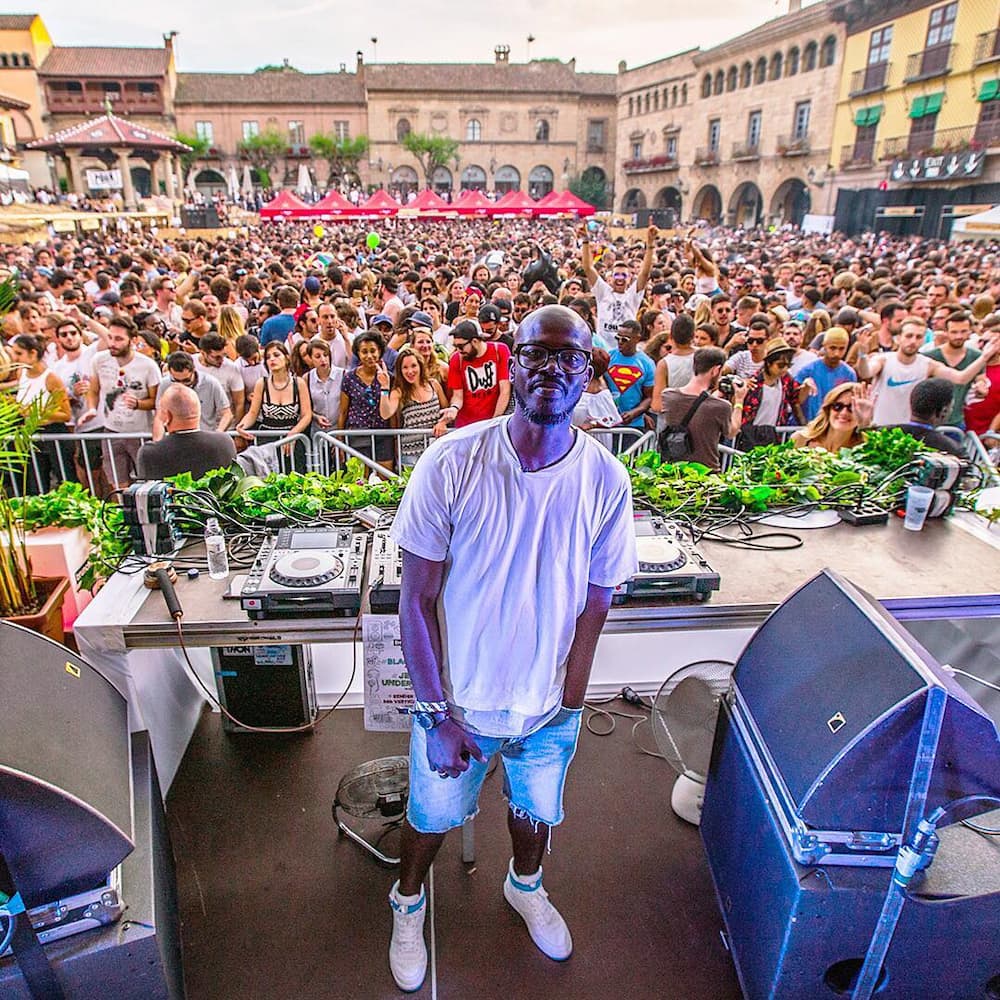 It is amazing how he pulls such huge crowds. Arguably, he is currently living his dream. This was in Barcelona.
FAQs
Here are the answers to the frequently asked questions about the established South African DJ.
How did Black Coffee lose his hand?
He was involved in a car accident in 1990. He tried to seek treatment, but it was too late. However, in 2017, he announced that he had intentions to enter into a therapy program.
Which hand of Black Coffee is not working?
It is the left one. Often, he keeps the hand in his pocket because he does not like showing it to the public.
How many arms does Black Coffee have?
Similar to any human being, he has two arms. However, his left arm was paralyzed. This was after he was involved in a car accident in his hometown in 1990.
What is Black Coffee net worth?
Black Coffee is among the richest DJs in Africa. He earns his money through music and other business ventures. As of 2019, his net worth was estimated to be over $60 million.
What culture is Black Coffee?
He is a South African national.
READ ALSO: DJ Black Coffee shows off request for Jerusalema in Swiss club
On Saturday, Briefly.co.za reported a story whereby DJ Black Coffee showed off a request for Jerusalema hit by Master KG from fans in a Swiss club. Over the last few months, the song has been receiving massive airplay on radio and television.
The audience went wild immediately the DJ played the fire track. He later shared a picture of a fan requesting the song on his Twitter page. Fans in South Africa took to the same platform applauding him for supporting his fellow artists.
Indeed, Black Coffee hand story is motivating and inspiring. The DJ has been entertaining South Africans using one hand, and he seems okay with it. At the moment, he is among the successful musicians and DJs in Africa. Overall, disability is not inability.
READ ALSO:
DJ Euphonik details performing overseas amid Covid-19 pandemic
Somizi Mhlongo impresses Mzansi with Rebecca Malope interview
DJ Black Coffee regains throne with hella lit performance in Greece
Source: Briefly News