Zweli Dube bio, age, wife, Muvhango, hot pictures and Instagram
Zweli Dube, also known as Pule from Muvhango, has one of the hottest bodies in the entertainment industry. Apart from his creative approach in the delivery of his roles in front of the camera, his instinct for fashion is always on point. His shape commands attention and often tempts anyone to take a second look at him each time he appears on the scene.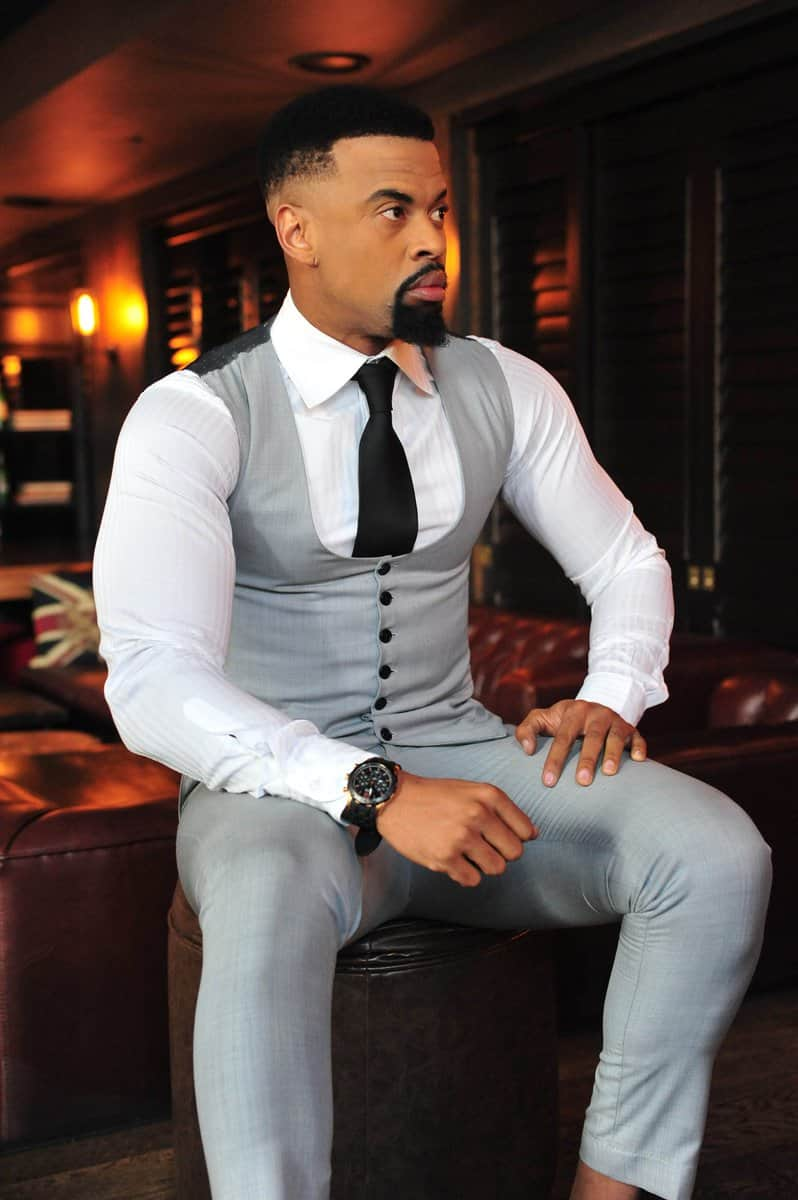 Dube has a great sense of humour that makes him the perfect choice for mastering ceremonies. His ability to release multiple personalities and effortlessly change characters without any prior rehearsal amazes a lot of people. When Zweli appears on stage, he has a way of making people feel like stars in their own right, which is one of the reasons why people want to be around him. It is also part of the reasons why clients consider him to host festivals, corporate events and award ceremonies.
Zweli Dube biography
Zweli Dube is a conference speaker, emcee, actor, performer, voice-over artist and presenter. He was born and raised in Johannesburg. The treasure trove of talent attended Boston Media House, where he studied journalism and media communication. He is an amazing young man with great looks and a compelling voice which naturally commands attention wherever he appears. Because of his artistic voice, he landed a spot on the Inter-Talent Agency which made him a favourite for commercials, documentaries, awarded ceremonies and corporate videos.
READ ALSO: Johanna Mukoki age, biography, green juice, husband, children, and contact details
Zweli is undoubtedly one of the sexiest and recognisable models that South Africa has produced. While he was studying at Boston Media House, an incredible opportunity opened up to him, and he became a member of The Lion King cast, a sensational hit broadway musical, where he played the role of 'Scar' at the age of 20. His involvement in the group granted him the privilege of travelling to two different continents - Asia and Australia.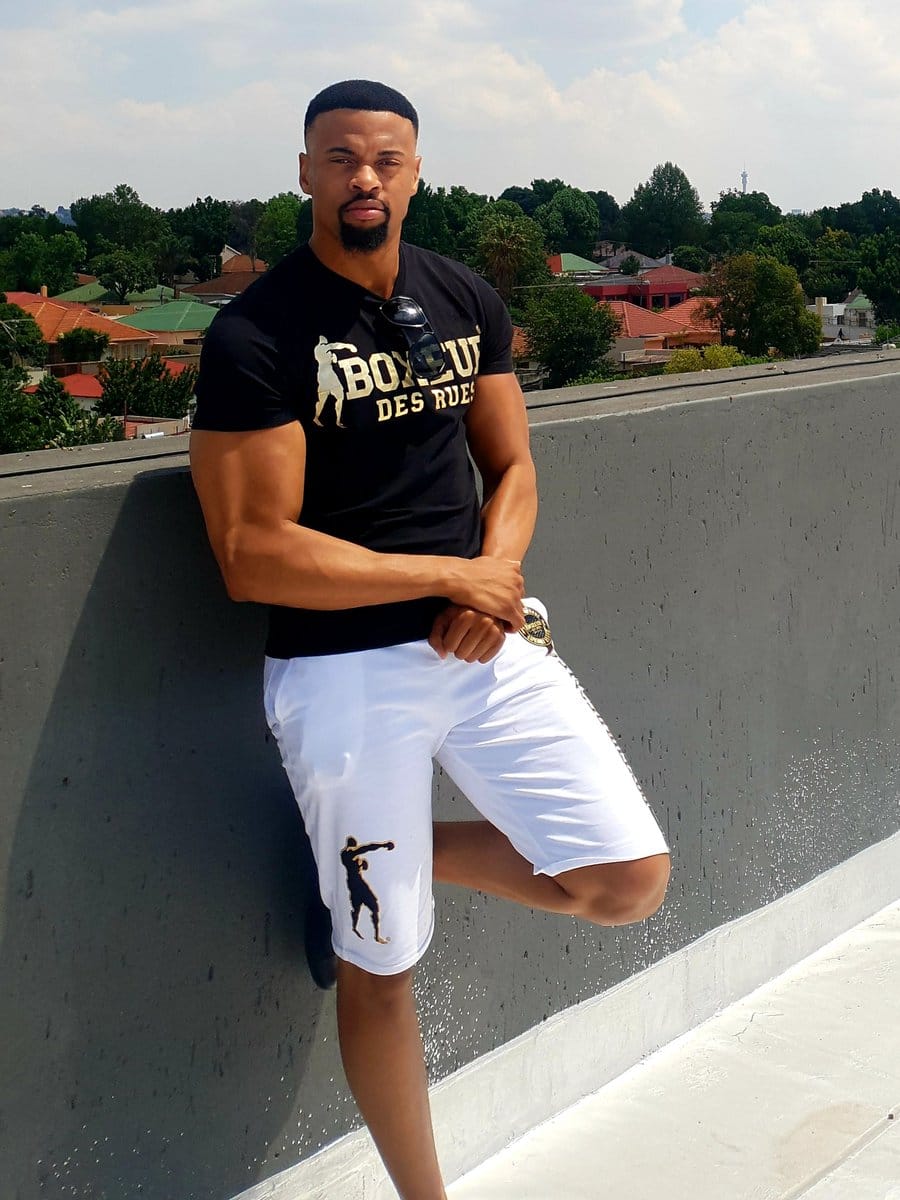 Specifically, they were singing, acting and dancing on stage every day of the week. When he returned from these trips, he focused on making his debut in television and radio. The star actor prides in having his mother as one of his role models. He said:
"My mum has always been my personal coach. She guides me and she is a ray of sunshine. I got my style and fashion sense from her".
Zweli Dube love life
An indisputable fact about Zweli is the natural affection that females have for him. He is such a pleasant personality that many ladies dream of having such a man. Even though there is little or nothing known about his love life, he is a figure that ladies want to have a photograph with each time they see him around. Commenting on how he manages the requests from such people, Zweli said:
"To me, it's also a spiritual thing, it's such a blessing for people to like, love and appreciate what you do and most importantly they embrace you. My philosophy in this industry is that I am not owed anything whatsoever, God has placed me in this industry for a reason, and I do believe I am destined for greatness".
Zweli Dube age
Although, the TV personality shows some important information about himself to the public, a part that seems to be hidden from everyone is his age.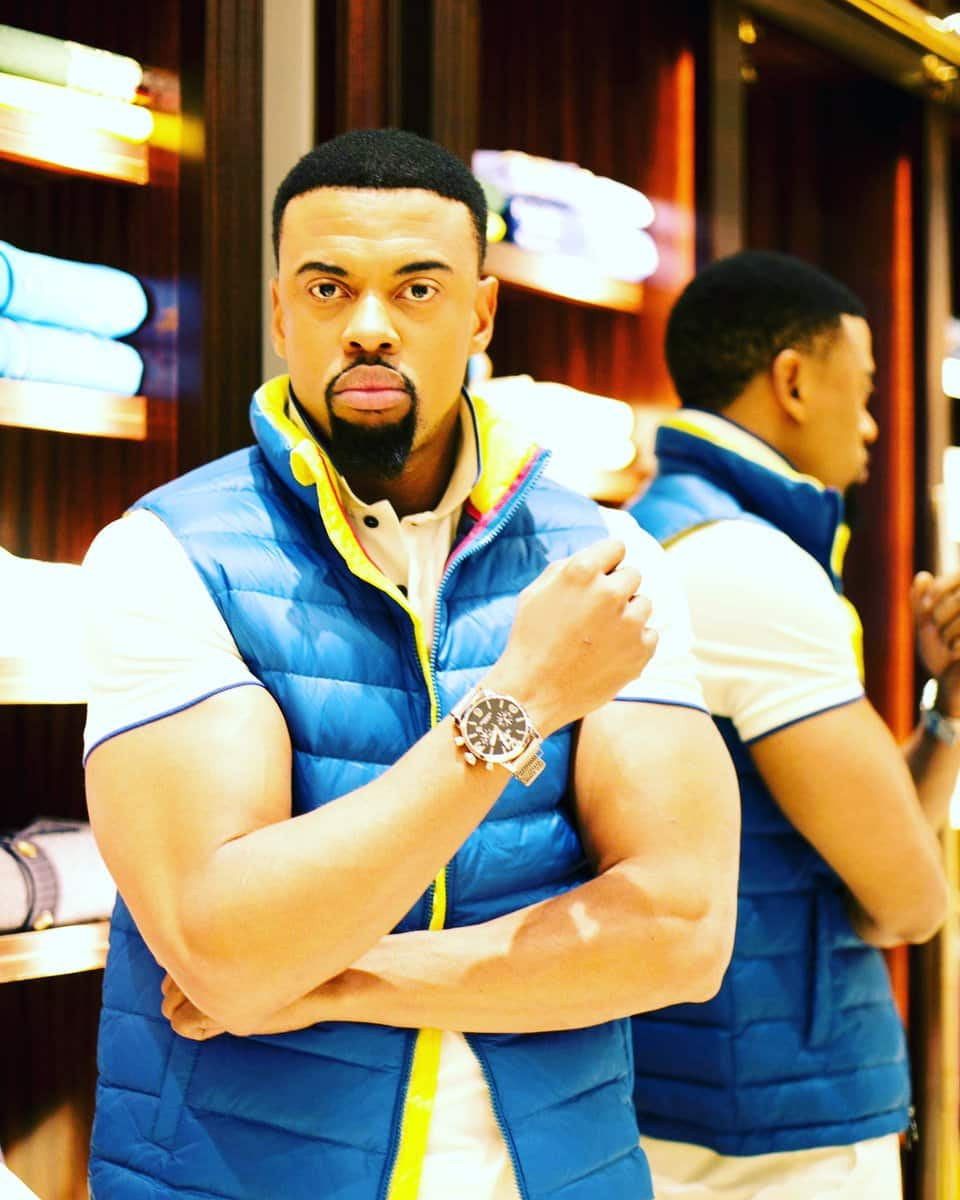 Zweli Dube Muvhango
2009 was a significant year in Zweli's career as he landed his first role in Muvhango, one of the most-watched television drama series in South Africa. Playing the role of Pule Mapetla, the young and vibrant Dube had the opportunity of showing off his ability to portray multiple personalities. Because of his character, in no time, he grew to become one of the leading men in the entertainment industry.
READ ALSO: Luthando Shosha (Lootlove) age, measurements, baby, baby daddy, haircut, other names, TV shows and Instagram
The acting role he landed in the drama series made him have his big break. As he would comment later, he said Muvhango played a significant role in his entertainment career. Dr Duma Ndlovu, who was the creator of the soapie series, had always believed in him long before Dube joined the cast members. Interestingly, Duma was the brain behind his joining The Lion King cast members. Besides that, he also got the opportunity to pursue other interests like becoming a news presenter after joining SABC's Sport late-night team.
Is Zweli Dube married?
Well, at the moment, there is no information about the marital status of this man.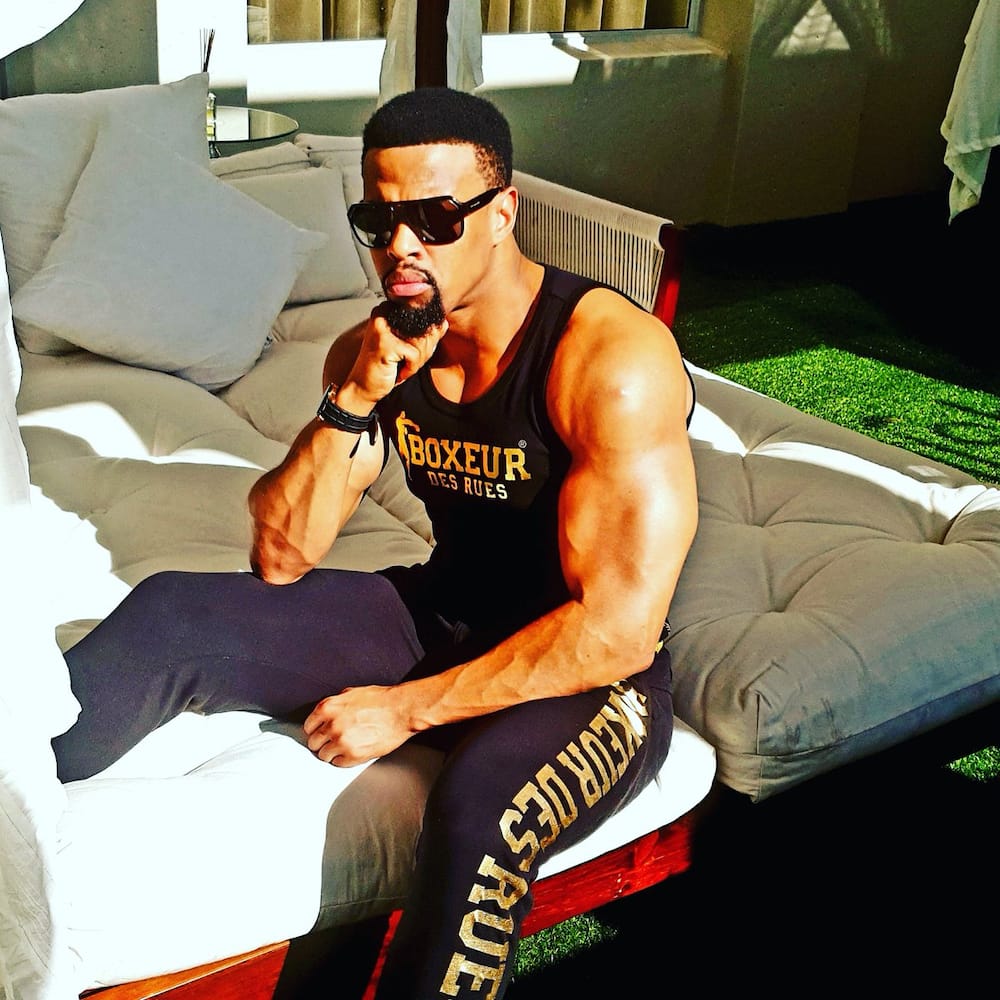 Zweli Dube Instagram
Even though he does not have so many posts on his official Instagram page, Dube still commands a lot of followership. As it stands, there are more than 171,000 people who follow him. Considering his posts, there are clear pieces of evidence that the television personality enjoys lots of eventful activities. As a fitness fanatic, most of his uploads contain him exercising himself and flexing his muscles.
Zweli Dube hot pictures
Zwelethu Dube has charming and alluring shape that can occupy anyone's waking thought and dream at night. His appearance can make your knees weak.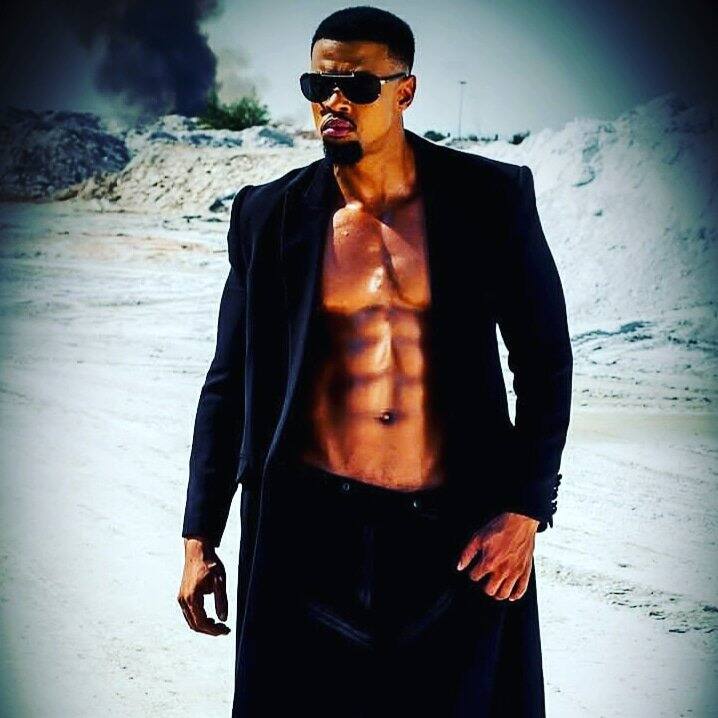 More so, the gorgeous spread of his shoulders as they taper down to the narrow hips can impress anyone.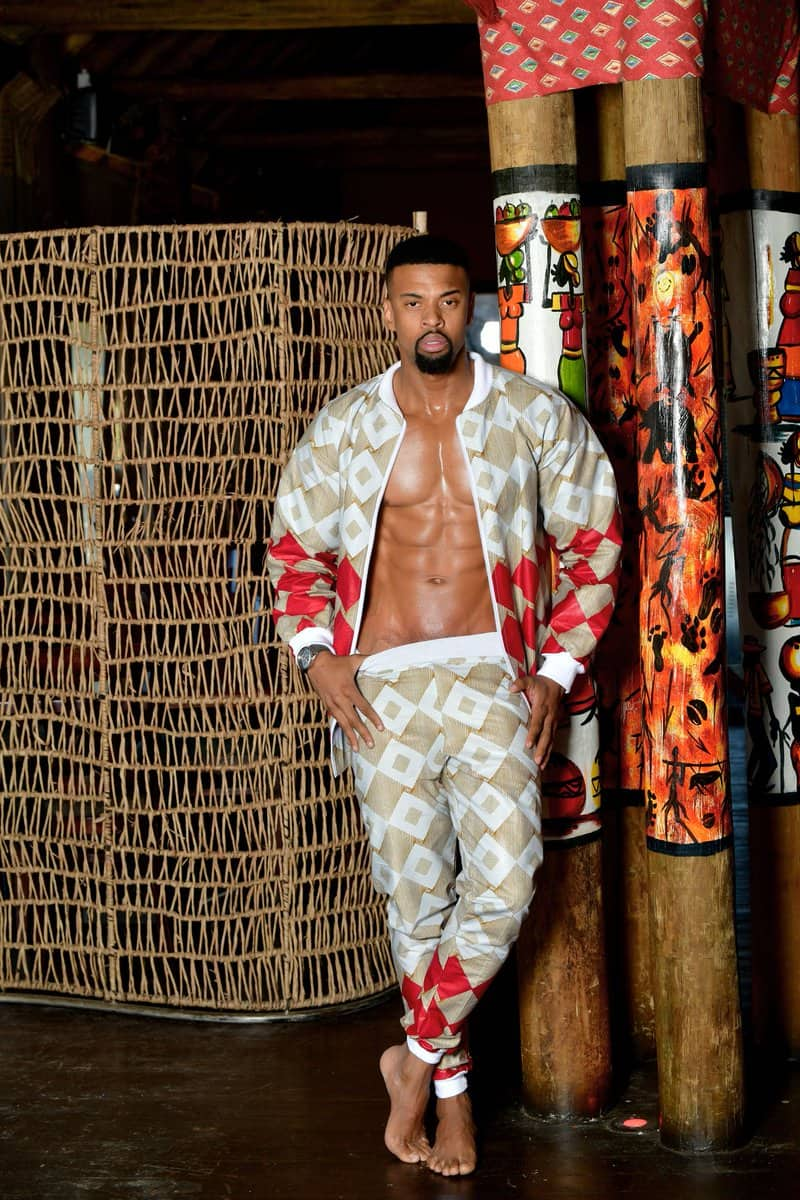 Zweli Dube is a man with a great prospect. His entry into the entertainment industry has made non-entertainment lovers have a rethink because of the fantastic features which stand him out among other celebrities in the country. He has become a force to reckon with and personality that many want to be around.
READ ALSO: Joel Stransky age, children, wife, illness, accident, face, education, business and Instagram
Source: Briefly News