When talking about prominent and long-standing SABC news presenters, you would have hardly heard of any of them before Riaan Cruywagen's name surfaces. He has an impressive and inspiring track record in the broadcast industry. Among other things, his perennially youthful looks and intellectual prowess have made him one of the unique culture icons that are celebrated in South Africa today. The following paragraphs are dedicated to discussions about him.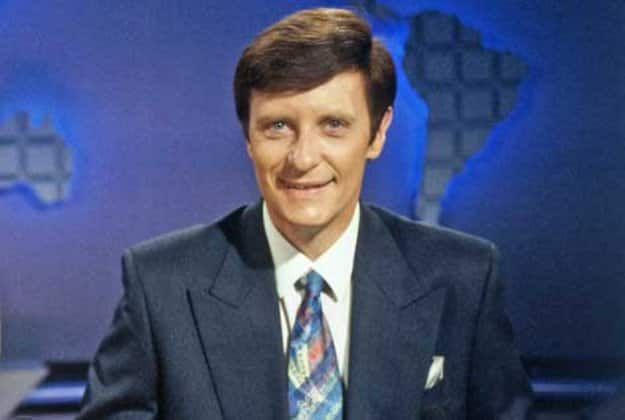 Riaan Cruywagen is a household name in South Africa's entertainment industry. He started garnering attention when he made appearances on television screens in the 1970s. Apart from working as a newsreader, he also did well as a voice-over artist and became highly respected for the children's shows that he voiced.
Riaan Cruywagen biography
The South African television voice artist and newsreader Riaan Cruywagen has been seen on the television screens since 1975 when he was with the South African Broadcasting Corporation. The veteran television personality became so prominent that when mentioning SABC news presenters names, hardly would you find anyone who does not know him. Even though he has advanced in age, he has a youthful look, which makes him one of the South African popular culture icons.
READ ALSO: Ian Khama age, children, wife, siblings, parents, education and scandals
Besides, several South African-themed jokes relating to him have been widely circulated on social media, especially when there was an issue with his contract renewal in the mid-2000s. Riaan is also well known for the children's shows Liewe Heksie and Haas Das se Nuuskas, which he lent his voice to. After spending a lengthy period presenting the Afrikaans news every weeknight on the SABC network, his name became synonymous with Afrikaans television news. Also, he ended up being the most extended-standing Afrikaans News anchor in the world.
Riaan Cruywagen's childhood
Riaan grew up in the heart of Johannesburg and is the eldest of three children. While growing up, his parent instilled in him the values of honesty, integrity, and care, which formed part of what shaped and helped him in life eventually. At the age of five years old, his passion for news reading started to develop, and right in his father's garage, he read his 'first' news broadcast.
Having defined what he wanted to become in life, he got the support of his parents and was able to pursue his dream at Stellenbosch University. On the motivation behind his unique desire, it was found out that his appetite and interest for news were sparked by the collection of his father's encyclopedia.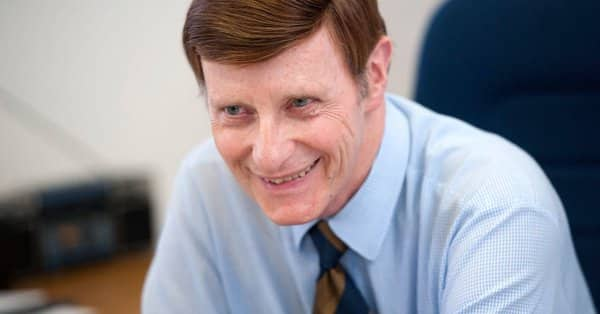 Riaan Cruywagen education and career
Cruywagen started his broadcasting career as a student of Stellenbosch. He was saddled with the responsibility of broadcasting from the Cape Town studios on weekends and any time the university was on holidays. The first news bulletin that he read was on the 26th of November, 1975.
Besides that, he worked with Radio Good Hope as DJ/Presenter and was on continuity shifts. Riaan had the opportunity of reading regional news for the Afrikaans Service, and at the same time, he took part in Springbok Radio's radio serials. After he retired from his television career, strangely, Riaan came back again as a newsreader before collaborating with Netflix to promote their latest season of Stranger Things.
How old is Riaan Cruywagen?
Cruywagen was born on the 5th of October, 1945, which means that Riaan Cruywagen age is presently 74 years old as of 2019. You will be surprised by the many different "happy birthday Riaan" messages and photos on social media every year.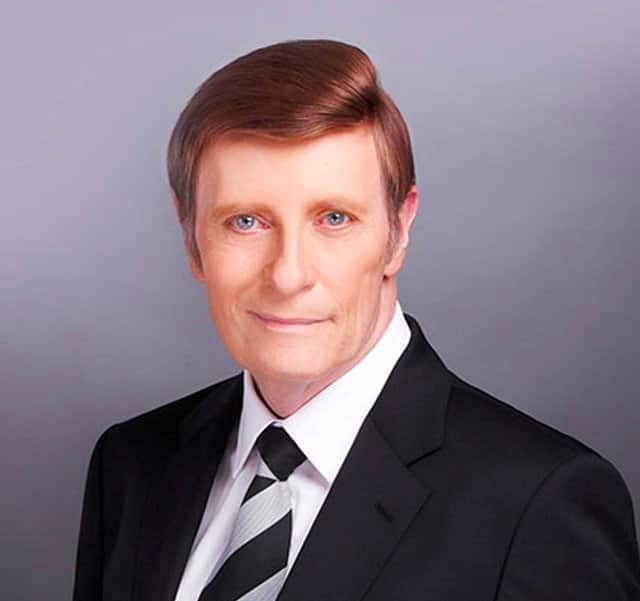 Riaan Cruywagen parents | Riaan Cruywagen family
The father of Riaan is Adrian Cruywagen, while his mother's name is Christie van Wyk. If not for any other thing, Riaan is always proud of them and also appreciates the support that he got from them at the early stage of his life.
READ ALSO: Nelson Mandela Robben Island interesting facts you should know
Riaan Cruywagen children
Based on a report on Riaan as published on the Mail & Guardian official website, the veteran broadcaster has a daughter by the name Anita. On the night when Cruywagen would retire from his television career, she was present with her husband and their five-year-old twins.
Riaan Cruywagen TV shows | Riaan Cruywagen movies
As a multi-talented personality, Riaan Cruywagen has made appearances in several movies and television shows. For instance, he featured as a celebrity on the first season of the documentary series Who Do You Think You Are? The series premiered in May 2009 on SABC2. But before that time, he voiced a character for Haas Das se Nuuskas, one of the old SABC programs, specifically Afrikaans children's news programme, which was popular in 1976.
He landed the job when he told the creator of the SABC 2 Nuuskas show, Louise Smit, a joke. And in response, she grabbed Cruywagen and screamed that she had gotten her rabbit! Then, apart from that programme, Riaan voiced a few other characters in another popular children's programme known as Liewe Heksie.
Moreover, he has also featured as a newsreader in some other films like Sweet 'n Short, where he read the news in Zulu. Then, in an ad-campaign for ATKV/Pendoring, Riaan appeared as a waiter with a board on the wall in a restaurant.
Riaan Cruywagen wife
Cruywagen has been married to Riana den Besten since 1971.
Riaan Cruywagen memes
As a television personality, Riaan's life and career have generated many internet memes. In fact, you can always find loads of Riaan Cruywagen funny images that will keep you laughing all day. Especially when he was retiring from his television career, different memes were created to commend him for a great job. An example of such is below:
Apart from his career, his youthful looks have also inspired meme curators to come up with funny posts about him.
This is yet another humorous one.
Riaan Cruywagen books
As a veteran newsreader, Riaan published his autobiography which he titled "What's News?" in 2012. After 47 years in broadcasting, he discussed how he managed to deliver the news after lots of years in the industry. He equally addressed the reason behind his appearance in pop music videos and why he was found with half-naked girls in a bubble bath.
And in his comment about the book, Magdaleen Kruger noted Cruywagen's dedication to the broadcasting profession, loyalty to the Afrikaans language and professionalism. He also remarked, among other things, how real flat the broadcaster and public figure can be when dealt with away from work. The book is available on local bookstores and other leading international online bookstores like Amazon.
Riaan Cruywagen Instagram
Despite his popularity and level of acceptance before the South African audience, Riaan seems not to have so much of social media presence. However, his life and career have always been hot topics of discourse on social media.
Riaan Cruywagen hair
It stuns a lot of people till date how Riaan manages to keep his hair perfect at all times. It even became a debate to the level that some people carry the mindset that he wears a wig.
As a veteran, the vacuum that Riaan left is greatly felt today considering his unique delivery of arguments. Also, those who hope to enter into the industry have found him as a role model worth looking up to.
READ ALSO: Melody Molale age, husband, blog, Instagram and contact details