Peter Ndoro is best known as the news anchor on SABC 2's Morning Live. What you may not know is that he is not South African. He was born in Zimbabwe and moved to England where he lived with his family. The Ndoro family later returned to Zimbabwe when Peter was just 15 years old.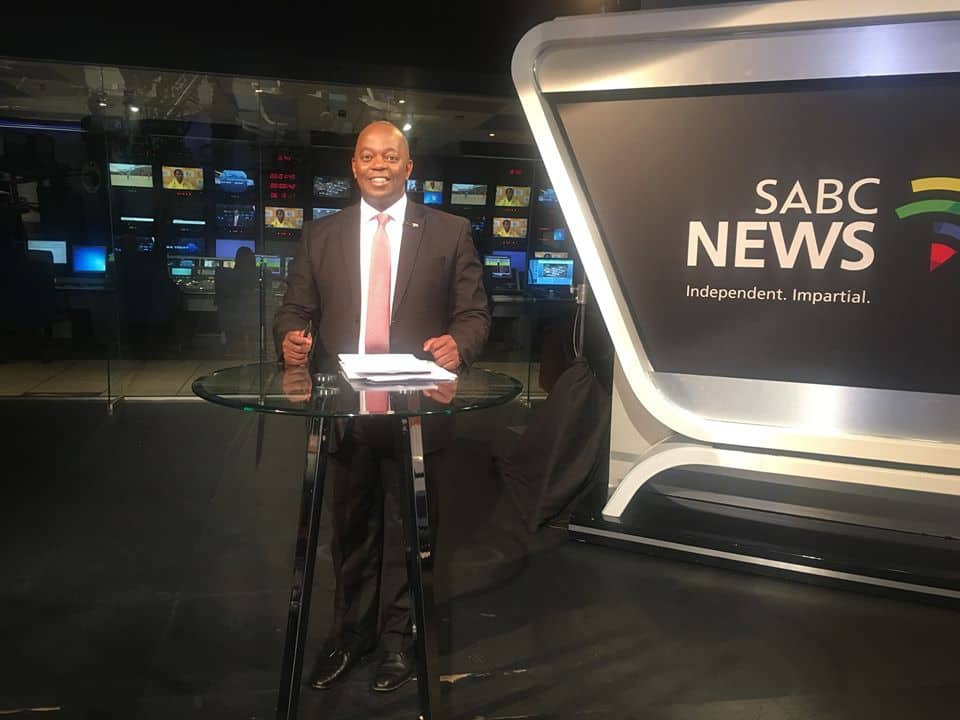 Peter attended school in Harare. He has since worked for ZBC Radio One where he stayed for six months. Later, he moved to South Africa with the intention of furthering his career in the broadcasting field. He appears to be in his mid-years, and since no date of birth is given, it is difficult to ascertain his age.
Peter Ndoro biography
Peter was born in Zimbabwe and grew up in England until he was 15 years old. He came back and studied in Harare. He was to become an accountant. However, his career in accounting was short-lived as he resigned and decided to re-evaluate his life. With a push from his friend, he interviewed for a radio job with ZBC Radio One and the rest is history.
Six months on, he moved to South Africa. Ndoro then got a voice-over position with M-Net, which then propelled him to be more great opportunities as he soon had his face on the box. Thanks to his soothing voice, he made it to Radio Highveld and SAFM.
But that is not all he is doing. He is an in-demand master of ceremonies as well as a television personality, and he is also the owner of a production company.
Career progression
Peter Ndoro is a brilliant news anchor. He has over a lot of experience in the industry, having done well in both radio and TV. Being a familiar face in Africa, it is not surprising that he has been on several popular stations.
He worked as a news anchor and producer at the BBC World Service in London for three years. While here, he specialized in current affairs with a bias to Pan-African news. He is the current affairs anchor and producer for the SABC. This makes him one of the major SABC news anchors that keep viewers glued to their screens.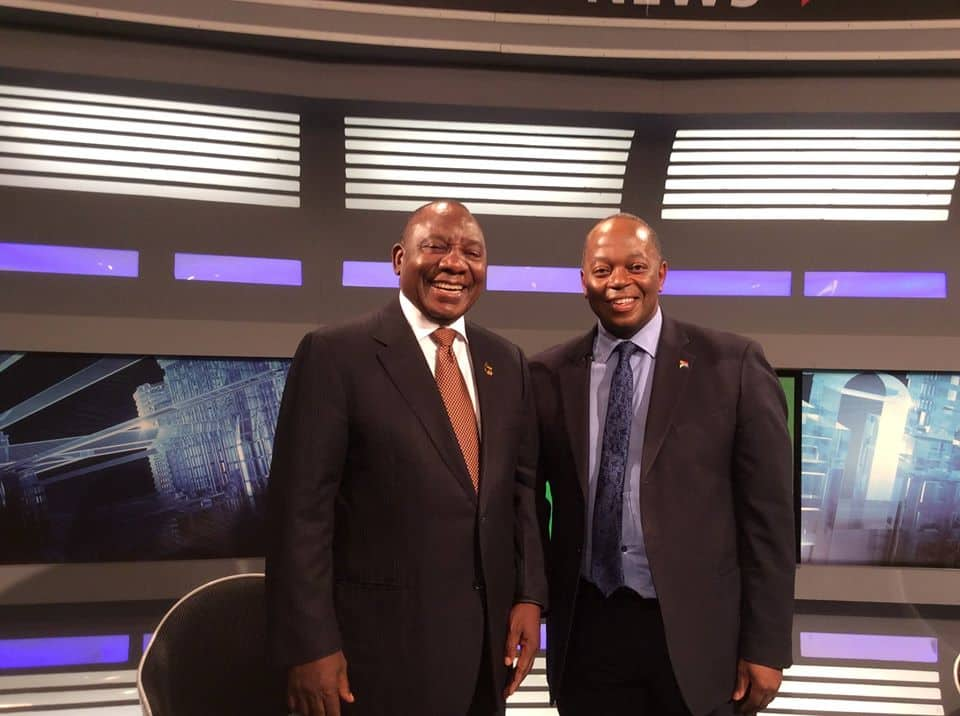 Peter has also produced and presented business programmes for CNBC Africa. In addition, he served as the director for corporate communications. A few years before, he worked at SABC Africa where he presented the station's flagship pan-African breakfast news programme.
He also worked at the business channel Summit TV as the prime-time Business News Anchor as well as a presenter on the Pay TV channel, M-Net. Those who loved his radio voice got to hear him on Talk Radio 702, SAfm, and Highveld Stereo.
His professional training was in accountancy, whereas he attended Coopers & Lybrand and graduated from the University of South Africa with a degree in Accounting. Before venturing into broadcasting, he was involved with accounting, marketing, advertising, and business management. Over time, he was able to start a television and video production company.
With his excellent understanding of current affairs, especially those touching on pan-African issues, as well as his wealth of knowledge of business affairs, he has become one of the most known programme directors. He gets to handle jobs both in South Africa and abroad.
READ ALSO: Azania Mosaka biography: daughter, age, parents, boyfriend, divorce, 702
Relationship and marriage
Peter was married to Azania Mosaka between 2005 and 2011 before things ended up with a divorce.
The couple has a 20-year-old-daughter named Shamiso Mosaka. Both of them seemed to have moved on pretty well as Azania is said to be in a relationship whereas Peter may have gotten himself a new woman, though no confirmations have been made. However, it is not clear if there is a new Peter Ndoro wife.
Tony Ndoro
More often than not, Peter is confused with Tony because of the similarities they share. They both have a similar surname and also work in media. However, Tony is married to Nelly. He also works with SuperSport International that he joined in 2001. He started his career on the radio by joining Radio Bop in 1994 where he served as the drive time jock.
He proceeded to Kaya FM to host the lunchtime host show in the station's first year of existence. From here, he went to 947 where he handled the morning show from 9 am to 1 pm for about 2 years.
Peter Ndoro salary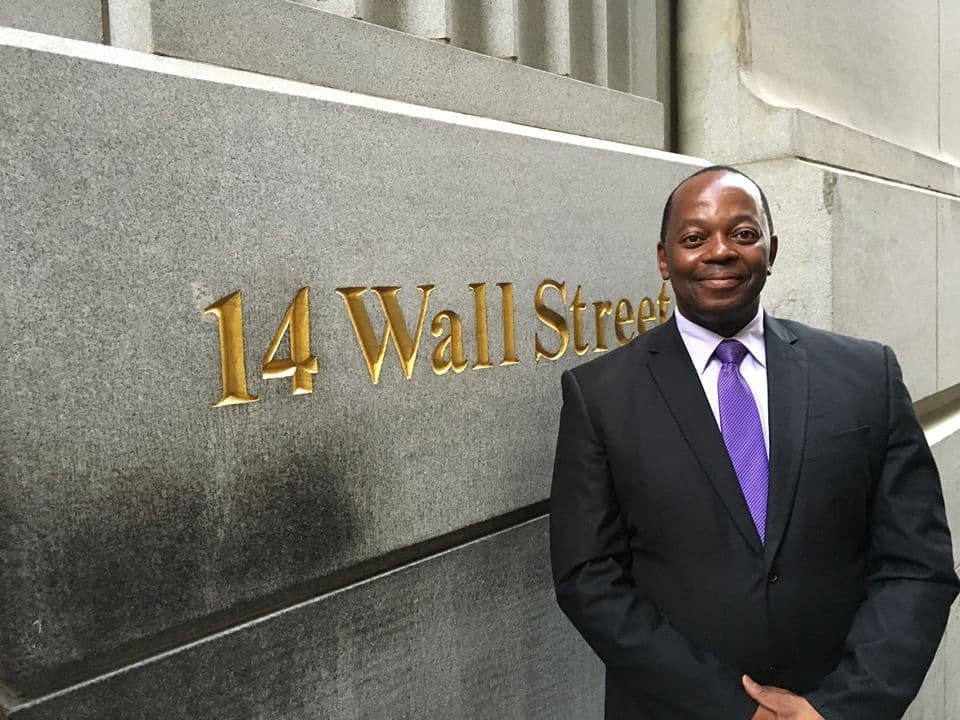 While no specific figures are given about Peter's salary, it is safe to say that he earns a significant amount considering the fact that he is a seasoned anchor. He has been in the industry for quite some time now and his experience speaks for itself. As one of the major SABC presenters, it is obvious that he earns a good amount of money.
Peter Ndoro twitter and Instagram
Peter is active on social media, especially on Twitter. It is here that he shared a lot about his work and personal thoughts. He also engages with fans on this page. Feel free to do so if you love his work.
You can also check him out on Instagram and follow his stories. He shares different pictures and stories about what he is doing.
Latest news
Fatigue can cause one to lose track and make blunders that could cost one their career. This is exactly what happened to Peter a while back when he mistakenly announced that President Ramphosa was dead.
This was a mistake as he intended to report that Zimbabwean's Morgan Tsvangirai had just died. Peter came forth and apologized for the blunder. What is overwhelming is the amount of support he received after this. Fans and colleagues went on Twitter to support him and appreciate his efforts. Check out the massive support he got below.
It appears as though his kindness won him favour in this case. By all indications, people took this well because they understand the kind of person he is. It was not done out of sheer carelessness but an honest mistake that could happen even to the best. Generally, people appreciate the intense pressure that comes with his work.
Here is a message from someone on the inside. They all do understand when such things happen and could not help but sympathize with Peter.
Well, all Peter Ndoro needed was a good rest to recover and become himself again. The good thing is that fans understood and supported him. It was only a matter of time and he was back on track and rearing to go. In the end, Peter Ndoro is a pretty good news anchor. No amount of mistakes can take this away from him.
READ ALSO: