Arthur Fraser children, wife, family, correctional services, email address, and latest news
Arthur Fraser is a man who has been rocking the news stories recently. However, you may not know a lot about him and that is not your fault. He keeps a very low profile because of the nature of his work. In this article, we obtain all the information about him that is out there to be found. Who is Arthur Fraser? Read on to find out about this controversial character.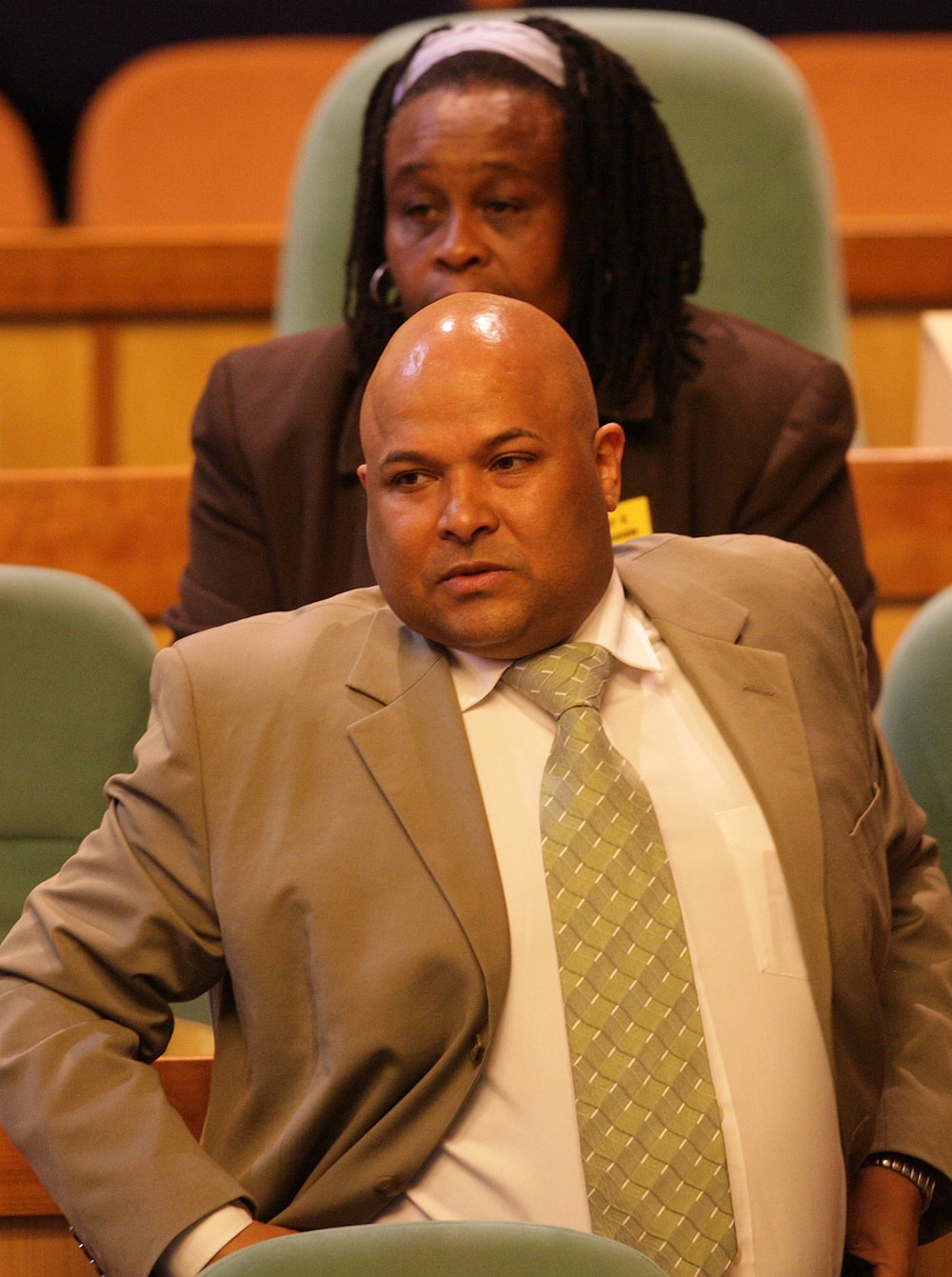 Arthur Fraser profile is one we all know as a fraudulent, corrupt man, or is he someone who will just do anything to protect his president? In this article, we look at his life with information from Jacques Pauw's book 'The President's Keepers' and other news websites.
READ ALSO: Jacob Zuma accused of preventing an investigation into Gupta family
Arthur Fraser early life
He was born in Cape Flats to a typical family. He was one of the six children that his parents had. His mother was a factory worker while his father was a teacher.
He has an honours degree in video and film production from the University of London. Arthur Fraser age is not yet known.
Arthur Fraser early career
Early in his life, Arthur joined the underground structures of the ANC. During his time at NIA, he was an investigator at the Truth and Reconciliation Commission. He then served the intelligence sector in several operational capacities. This resulted in his appointment as the head of the national intelligence in the Western Cape.
He was then transferred to the immigration branch of the Department of Home Affairs. He served as deputy director-general for the national immigration branch. After one and a half years, he was re-appointed to the NIA as the deputy director-general in charge of offensive and counterintelligence operations.
Arthur Fraser career and scandals
Arthur is not the straightest arrow. He has been incriminated in several corruption-related, fraudulent dealings involving looting on a vast scale.
His story started in 2007. This was when a very top-secret document surfaced (The Browse Mole Report), which showed that other corrupt African Leaders backed the presidential campaign of Jacob Zuma. Thabo Mbeki then tasked Arthur to lead the investigation on this matter.
At this time, Fraser worked for the National Intelligence Authority (NIA). He tapped the phones of several officials in the government, most of who were named in the report and gathered a multitude of evidence. Some of this included when would be the most convenient time to damage Jacob Zuma's political career.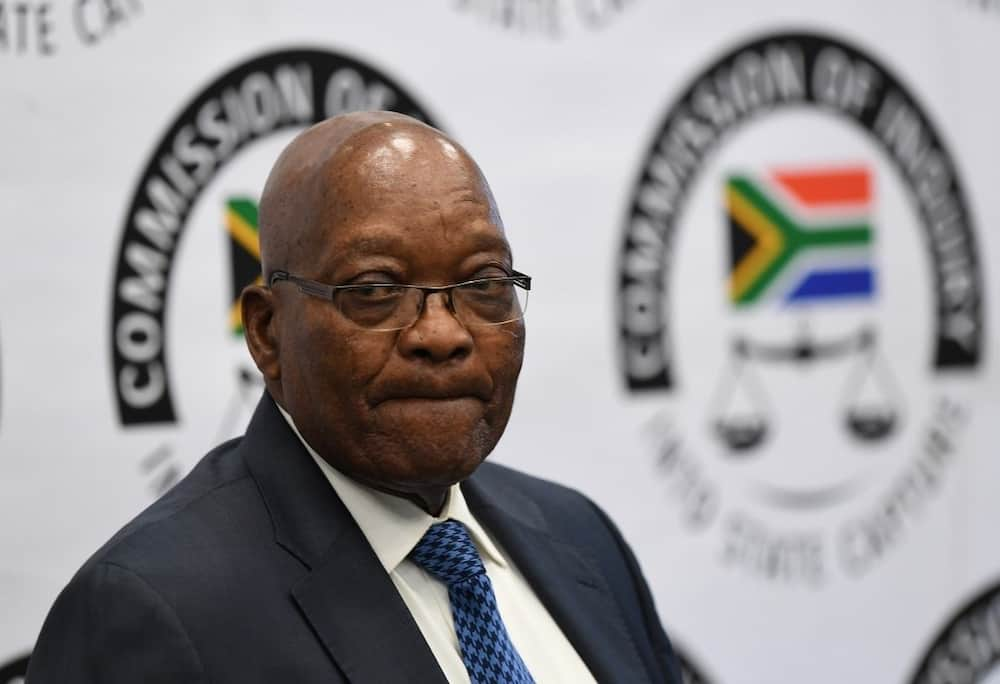 In 2009, Zuma was facing charges, and it is believed that Fraser 'leaked' his evidence which led to the charges against Zuma being dropped. Arthur had aligned himself with the opposition by doing this. His close link with Zuma now fueled and cemented his rise to power.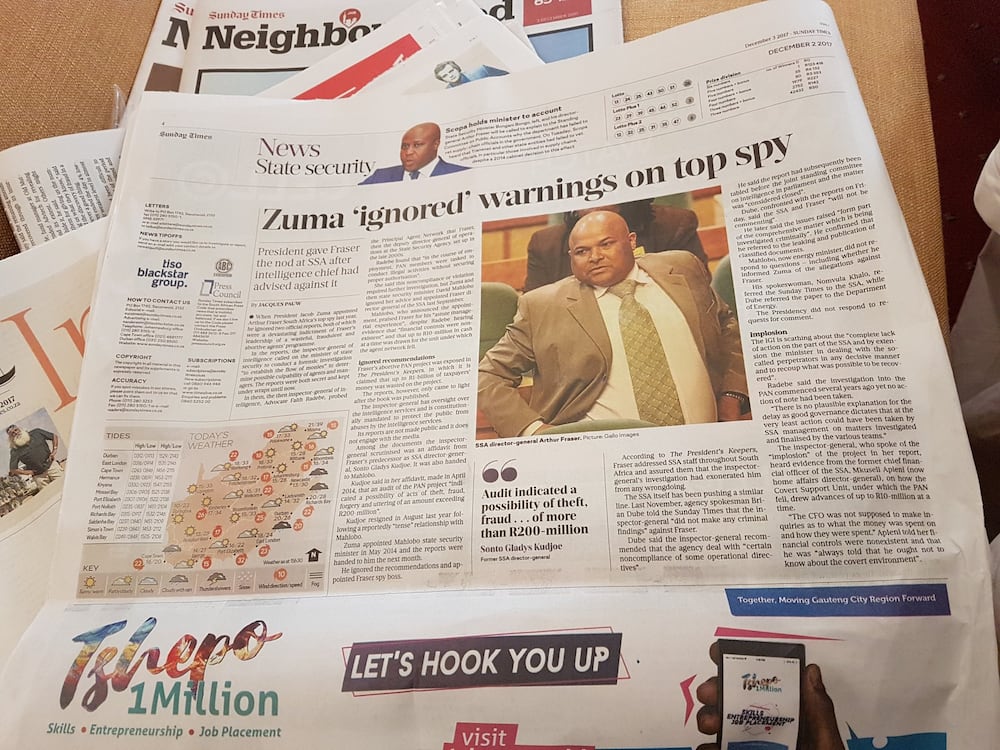 Fraser was almost untouchable at this point because he was under the president's wing. Fraser needed to conduct his activities without raising a red flag. This led him to forge the signature of the then minister of Intelligence, Ronnie Kasril.
Using his many channels, he established the Principal Agent Network(PAN), which dealt with intelligence reports privately before handing them over to the State Security Agency (SSA). The SSA should have had these documents first, but Arthur was siphoning them to his advantage. During investigations in the SSA report, it was found that up to 800 documents did not make it to the SSA.
READ ALSO: Ramaphosa reportedly planning to elbow Sisulu out of Cabinet
At the time when Arthur Fraser SSA was being investigated, Jacob Zuma halted his prosecution citing that there were 'national security concerns'. This means that Fraser never paid for his crimes which led to the loss of over 1 billion in taxpayers money from his bogus company PAN.
Arthur Fraser family
Arthur Fraser has his family caught up in some of his shady dealings.
Arthur Fraser wife, Natasha Fraser, became the director of a security company by using her maiden name Taylor, which is suspicious. However, that is not all. The security company received 240 government payments amounting to R 7.4 million after she had resigned.
His brother Barry Fraser was also caught up in this mess. He was a director in the Galloway Company, which was implicated. He also stored about 293 vehicles for the 72 PAN agents by his private company. He was paid 24 million just for storage.
Arthur's son, Lyle, worked with his uncle as the Floor Manager of the warehouse.
Fraser's sister is married to Graham Egel, who was the head of internal intelligence and operations. He is Arthurs right-hand man. He was being investigated, and this earned him a three-year suspension from work where he got full pay.
The Frasers claims that these allegations made by Jacques Pauw in his book are all false. Most of the facts from their end are blurry, so it is a matter of who you believe over who you do not believe.
His other sister is a former cabinet minister Geraldine Fraser-Moleketi.
READ ALSO: Ex-President Jacob Zuma hospitalised for mystery illness in Durban
Arthur Fraser Latest News
When the investigation to Arthur Fraser state security continued, the president of South Africa, Cyril Ramaphosa, redeployed him as the head of Correctional Services. Most people say this goes to show just how deep his roots in the government are, and he should instead be inside the correctional system instead of heading it. The misuse of 1 billion in taxpayers money should not be taken so lightly by the current government.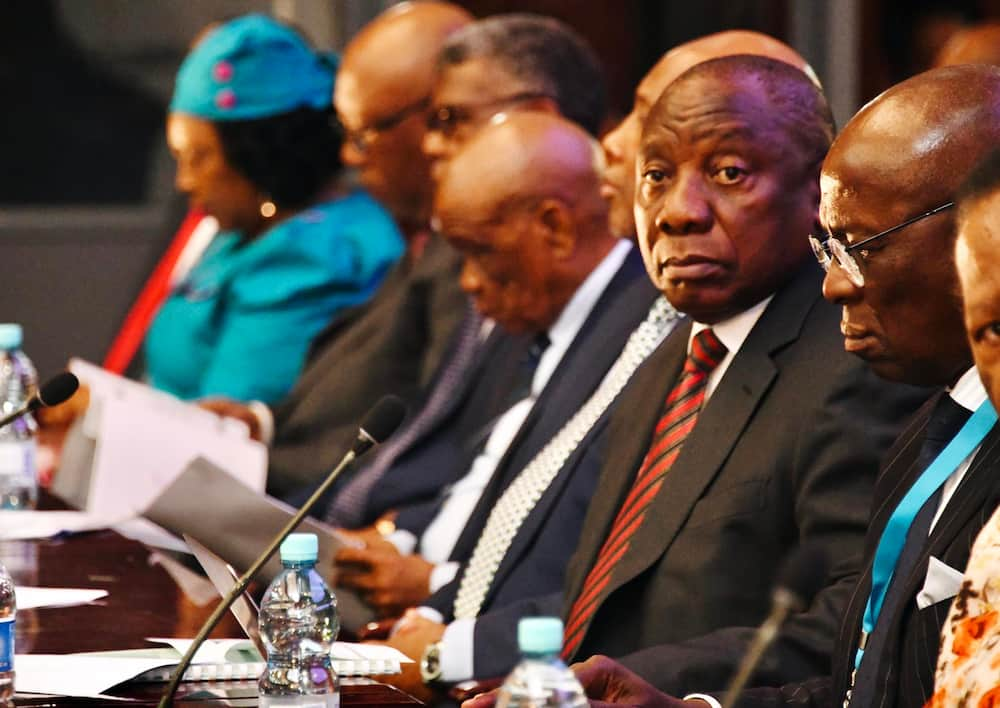 For Cyril Ramaphosa, News 24 thinks that it is possible Fraser has some information on the current president. Which would explain why he has not yet paid for the mistakes he made in Jacob Zuma's presidency.
That is all the news about him. Arthur Fraser biography is a truly intriguing one. How instrumental he was in the rise of the ANC leader to the highest position in the land as well as his shady deals. The question on everyone's mind right now is why is he still free?
READ ALSO:
Ramaphosa forced to retrench nearly half the staff on his cattle farm
Busisiwe Mkhwebane: I don't hate President Ramaphosa, Pravin Gordhan
Ramaphosa to cops: Intensify hunt for Precious Ramabulana's killer
President Cyril Ramaphosa grants late Xhosa king state funeral
Source: Briefly News