Kenny Kunene bio, family, education, businesses, house, cars, net worth
Kenny Kunene is no new name to the Mzansi people. His life has been one roller-coaster from being a convict to a motivational speaker after being released from prison. Also, he became someone many people listen to when it comes to politics. He is famous for opening a club known as ZAR in 2011, where sushi delicacies were served on the bodies of half-naked women. There is so much about him that is worth knowing.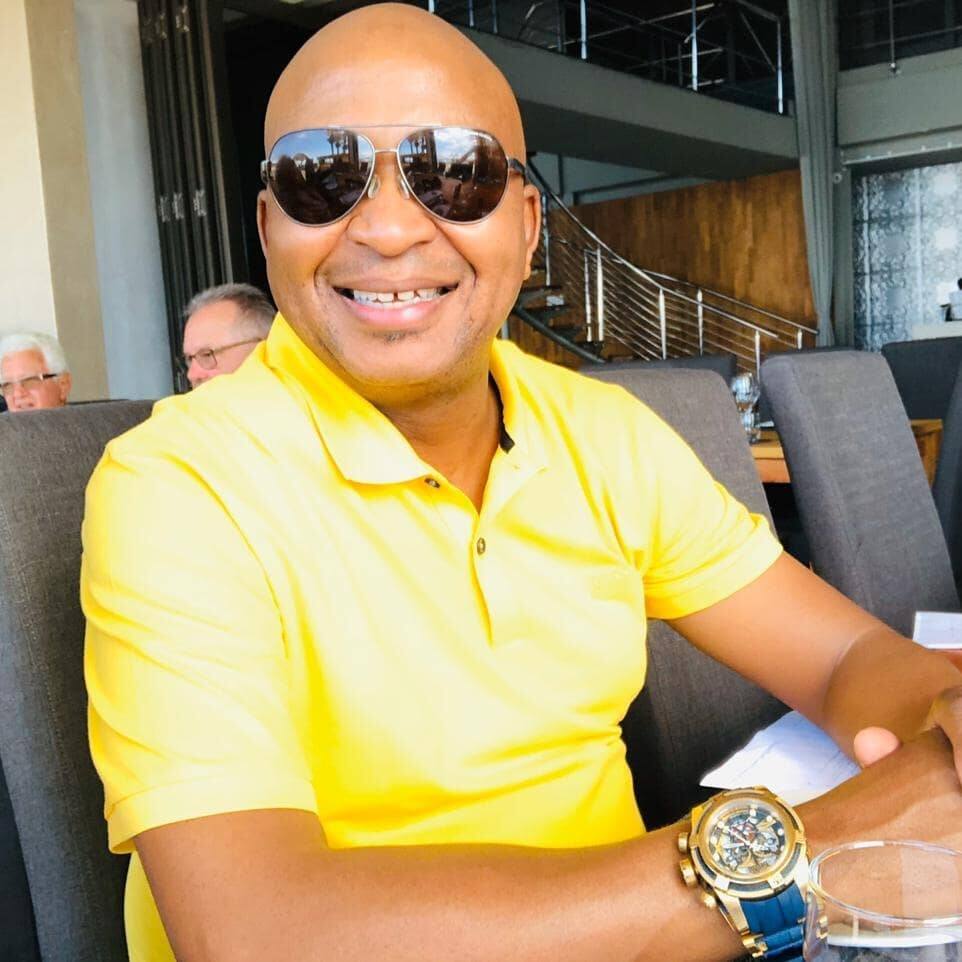 At some point in his life, while working as a high school teacher, he started selling alcohol even though he was not licensed. He also started engaging in unlawful activities that landed him on the wrong side of the law. In 1997, He was convicted of some crimes and then sent to prison for six years.
Profile summary
Full names: Kenny Kunene
Year of birth: 21 October 1970
Age: 49 years
Gender: Male
Nationality: South African
Occupation: Businessman & former Secretary-General of the Patriotic Alliance
Kenny Kunene Instagram: kenny_kunene
Nickname: Sushi King
Early life
Kenny Kunene was born on 21 October 1970 in Odendaalsrus, which is located in the heart of Free State Province. He was lucky enough to be raised by both his dear mother and grandparents. His mother was a faith healer and evangelist while his grandmother was a midwife. He attended his primary and secondary education in Free State Province and later enrolled at the Vista University, now known as the Central University of Technology, for his teacher's degree.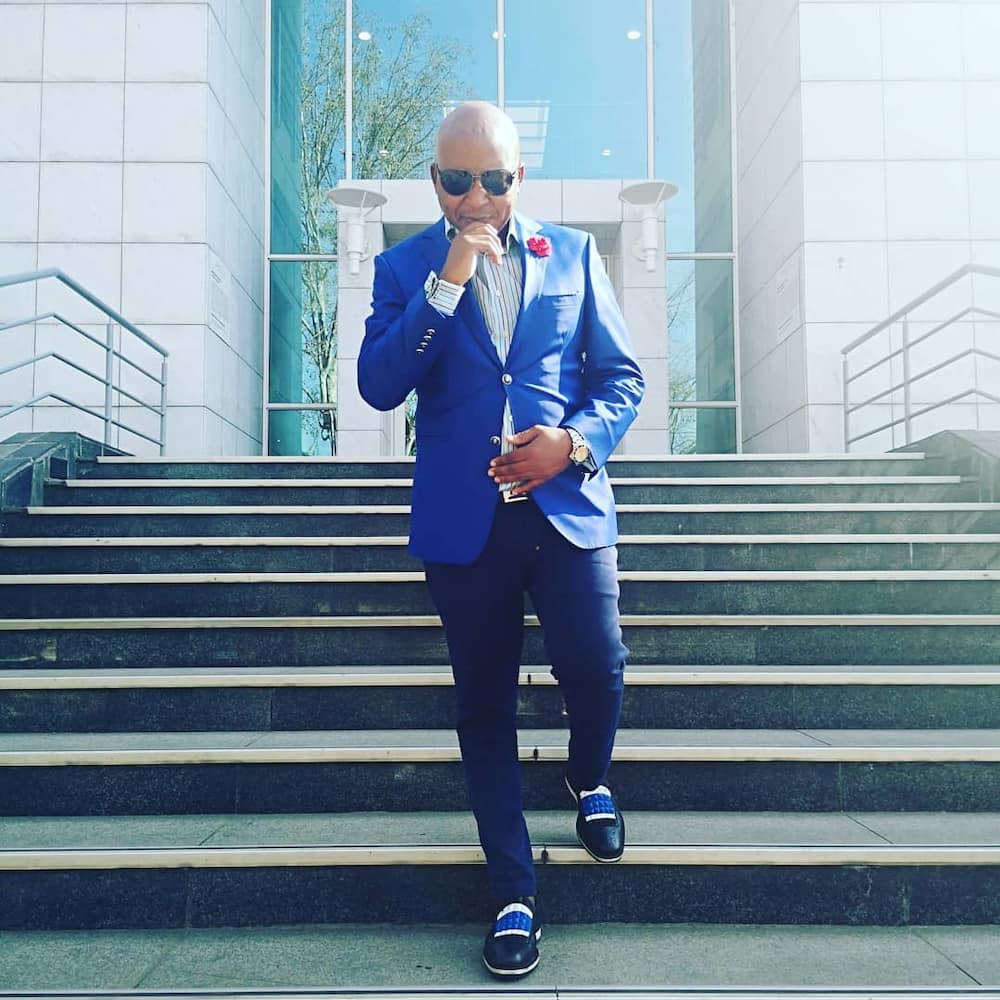 Career
After completing his teaching degree, he got a job as an English teacher. He started indulging in the illegal sale of alcohol as well as other criminal activities that saw him sent to prison for six years. He was released in 2004 and then landed a job as an agent for someone who sold stationery and refurbished desks in Free State Province.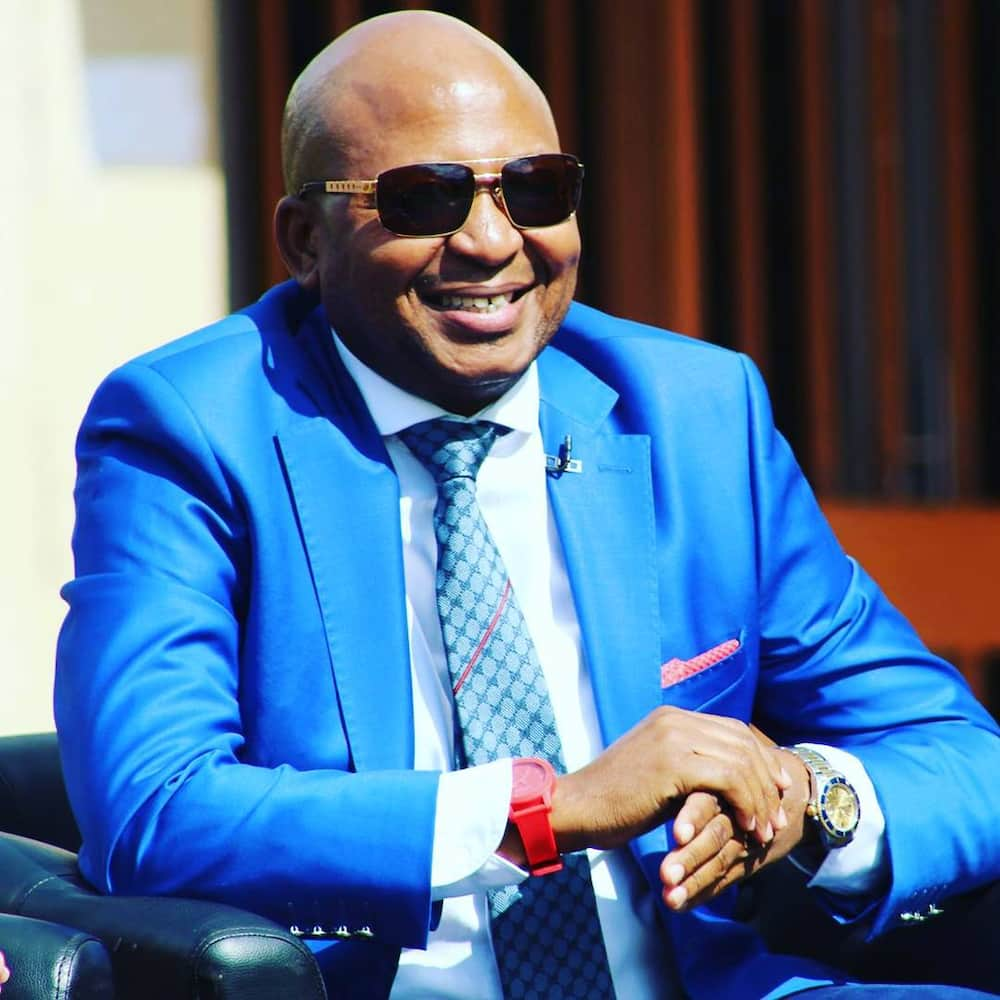 In 2006, he and Gayton Mckenzie, a former inmate, developed X Concepts Publishing to advertise and promote Gayton Mckenzie's prison biography. They channeled some of their gains to a mine consultancy business. He then landed a job at the Central Rand Gold as the senior manager of community relations in 2008.
Family
Kenny Kunene has a strong history with women. His first wife was Mathato Kunene, and they divorced in 2012. He later went on to date the radio personality Zama Ngcobo and the actress Sophie Ndaba. He dated both of them while he was still married to his first wife. In 2017, the word came out that he was marrying his longtime girlfriend for four years.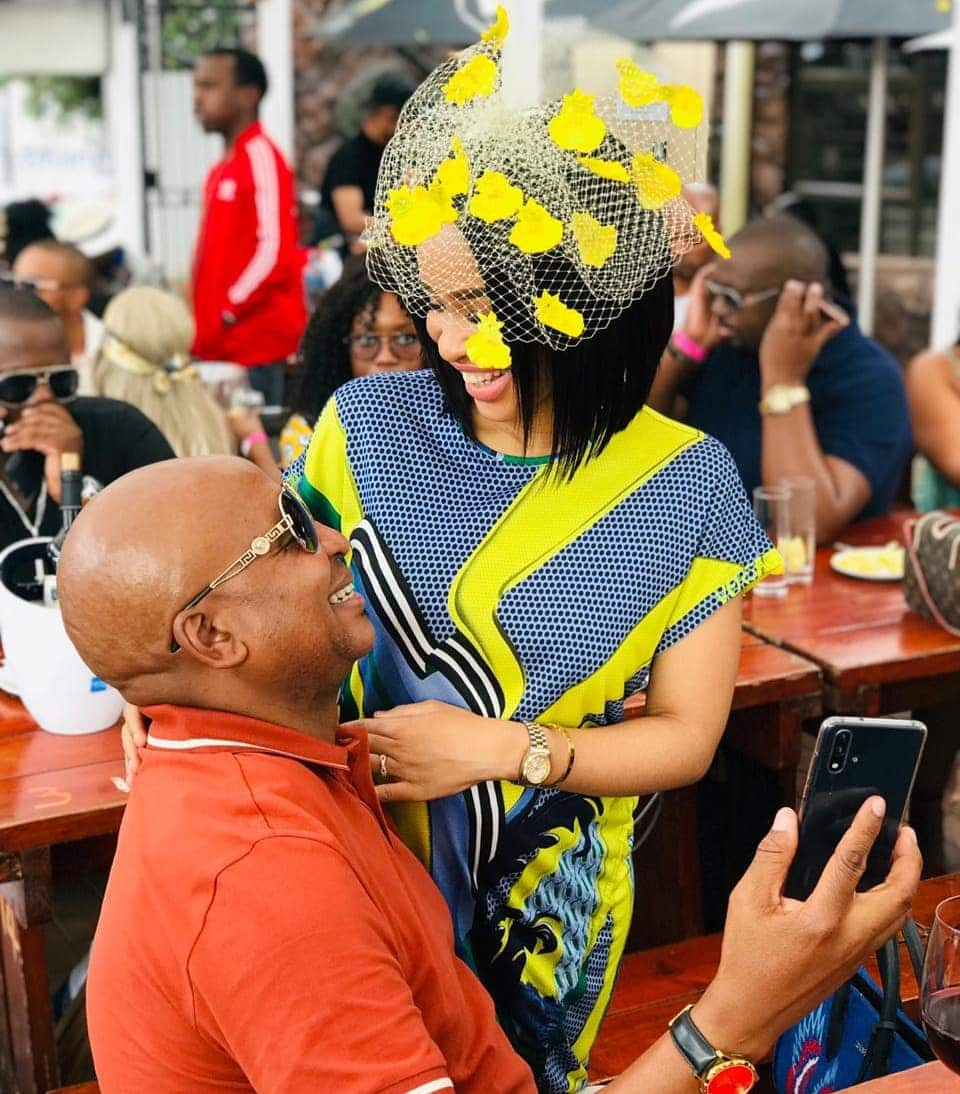 Kenny Kunene wife, Nonkululeko Whitney Mhlanga, and her husband have two children together. He has other children from his previous marriage.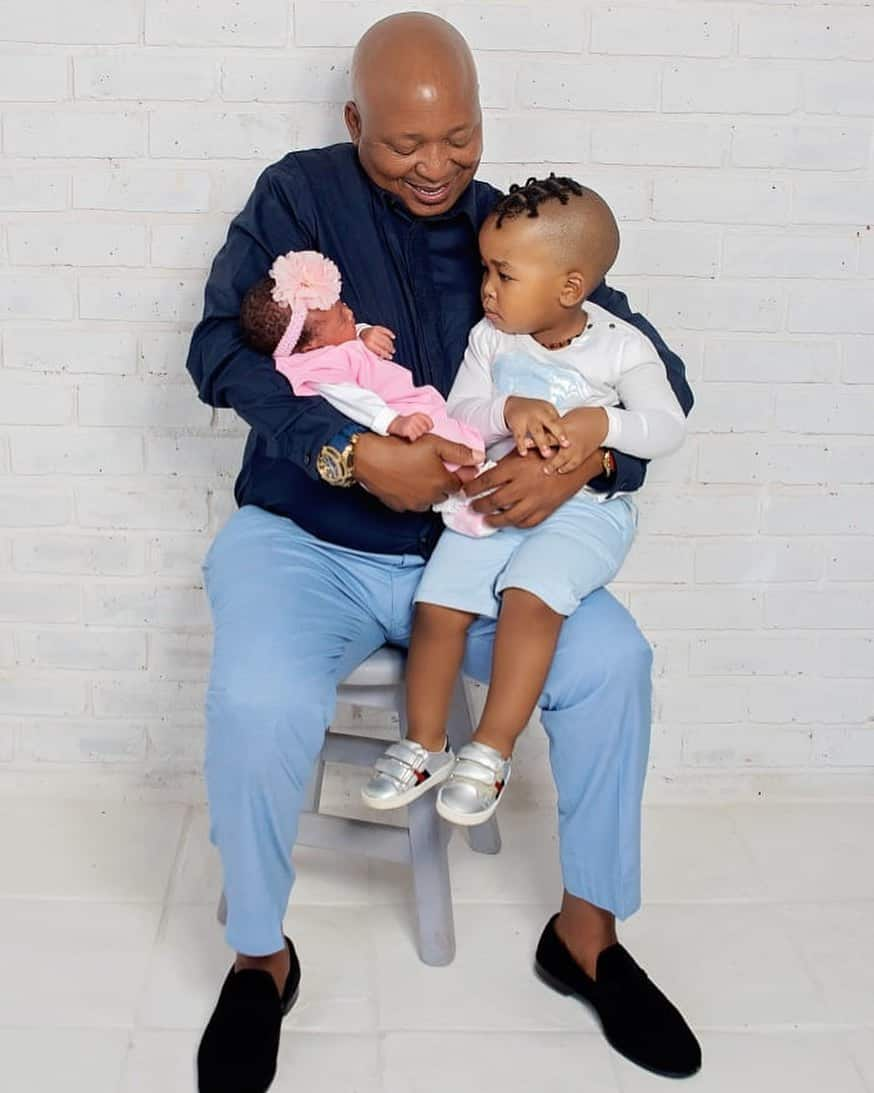 Music
He is the owner of the renowned New Money Record. In 2012, he released an album, ZAR Sushi Mix, which was a house compilation under New Money Record. Interestingly, in December 2010, it was reported that he was bringing some top musicians, including Nicki Minaj, Drake, among others to South Africa & Zimbabwe, something that did not come to fruition. However, he later managed to bring over music artists, including Ciara, DJ Scratch, Lil Kim, Timbaland, and Fat Joe.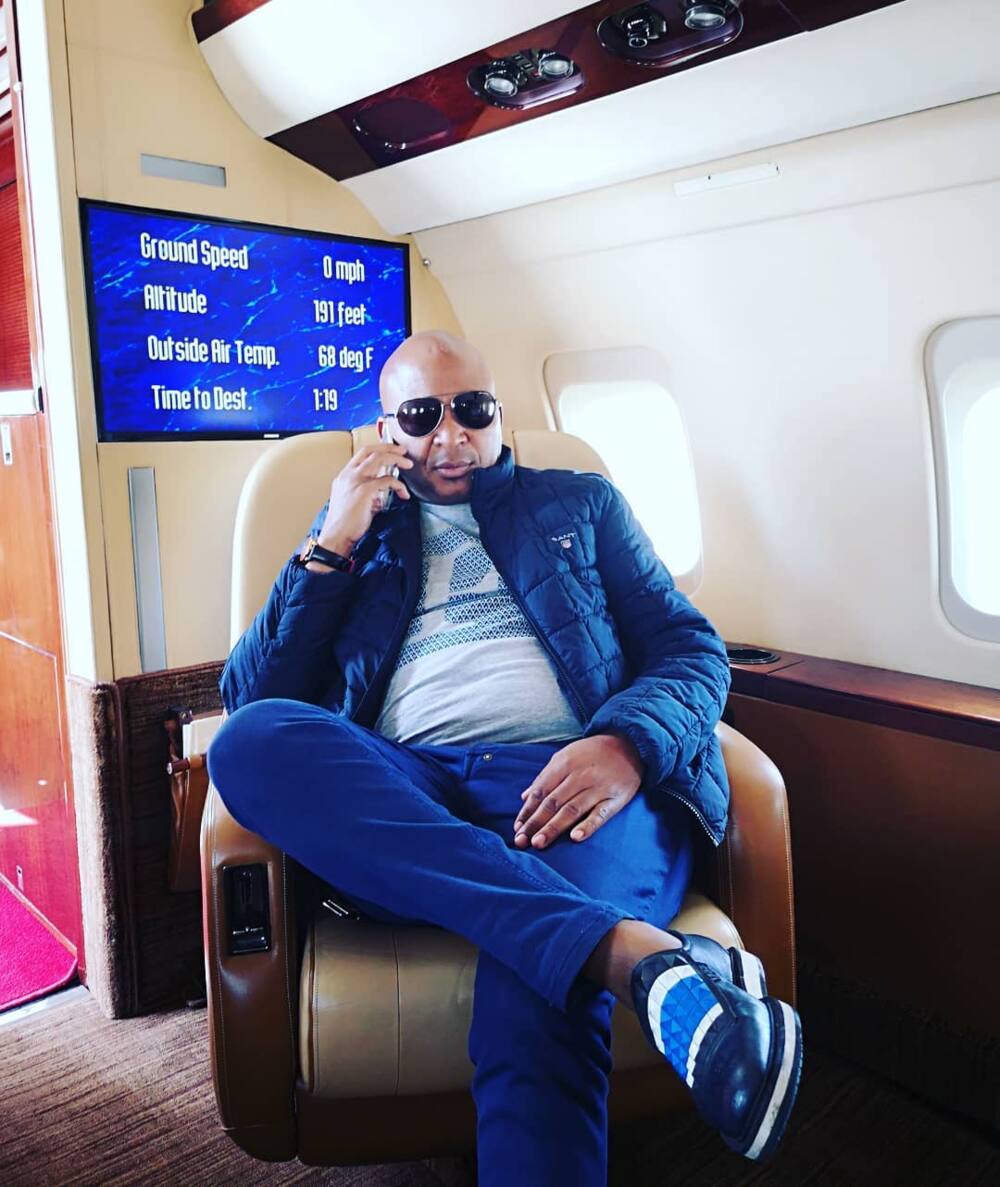 Politics
In 2013, he joined Julius Malema in his political party, known as Economic Freedom Fighters. He later formed his political party known as Patriotic Alliance.
READ ALSO: Angelique Gerber bio: twins, Instagram, wedding and more
What is Kenny Kunene net worth?
The businessman is estimated to be worth about R260 million as of 2019. Kenny Kunene house best describes what is known as a dream home. There is everything you could ever think of in his home. He has a business mind that led him to start an Uber app South Africa known as Yookoo ride. The app uses Yoko payment. It is believed that most of his outfits are from Zara man South Africa.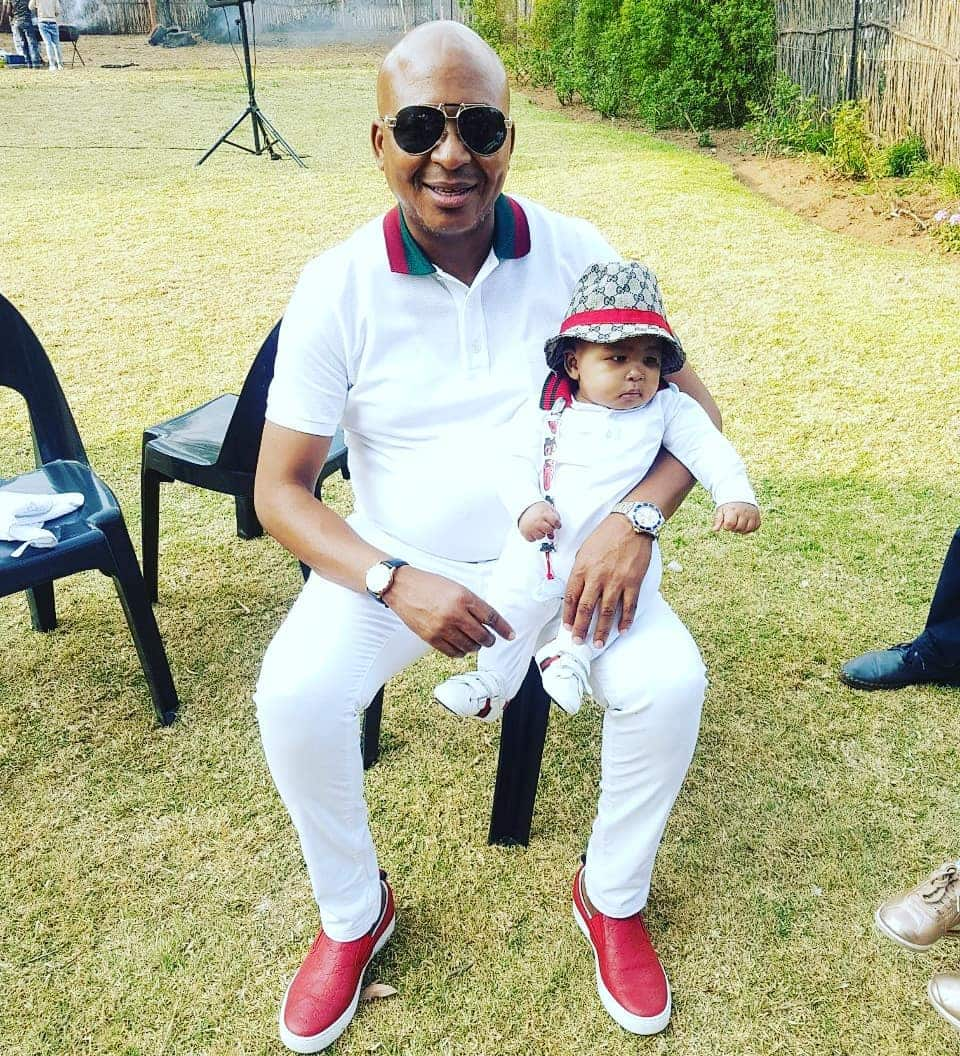 Interesting facts about Kenny Kunene
He was imprisoned for six years after being convicted of operating a Ponzi scheme.
In 2010, he held a birthday party where guests ate off from the bodies of half-naked women.
In 2017, his car was allegedly shot five times by unknown men while driving in his BMW with an unidentified woman. The incident raised a lot of questions and faced much criticisms.
He was in a string of failed relationships after his divorce with his first wife.
He was the subject of an e.Tv reality series known as 'So What,' which documented the behind scenes of his personal and business life.
In 2017, Kenny Kunene website, 'the Weekly Xpose,' took him to court after the site published graphic sexual videos of a woman that was allegedly sent to the then-Deputy Vice President.
READ ALSO: Joshua Maponga family, education, books, quotes, sermons, videos, leaves SDA church
Despite all the controversies surrounding Kenny Kunene, his life is proof that a person's early life does not have to determine their future. From a life of behind bars to becoming a successful businessman in South Africa, he has proven that no human is limited.
READ ALSO: Caroline Grace: songs, Instagram, wedding and more
Source: Briefly News