TK Sebothoma bio: age, pictures, Kings of Jo'burg, movies, profile
TK Sebothoma is becoming a household name in South Africa's entertainment industry, considering his exceptional acting skills in films and television shows he stars in. Amazingly, acting was not part of his plan, but as fate will have it, he found himself in this career path, and there has never been a regret so far. He became popular for his recurring role on the Mzansi Magic television series, The Queen, as Jomo.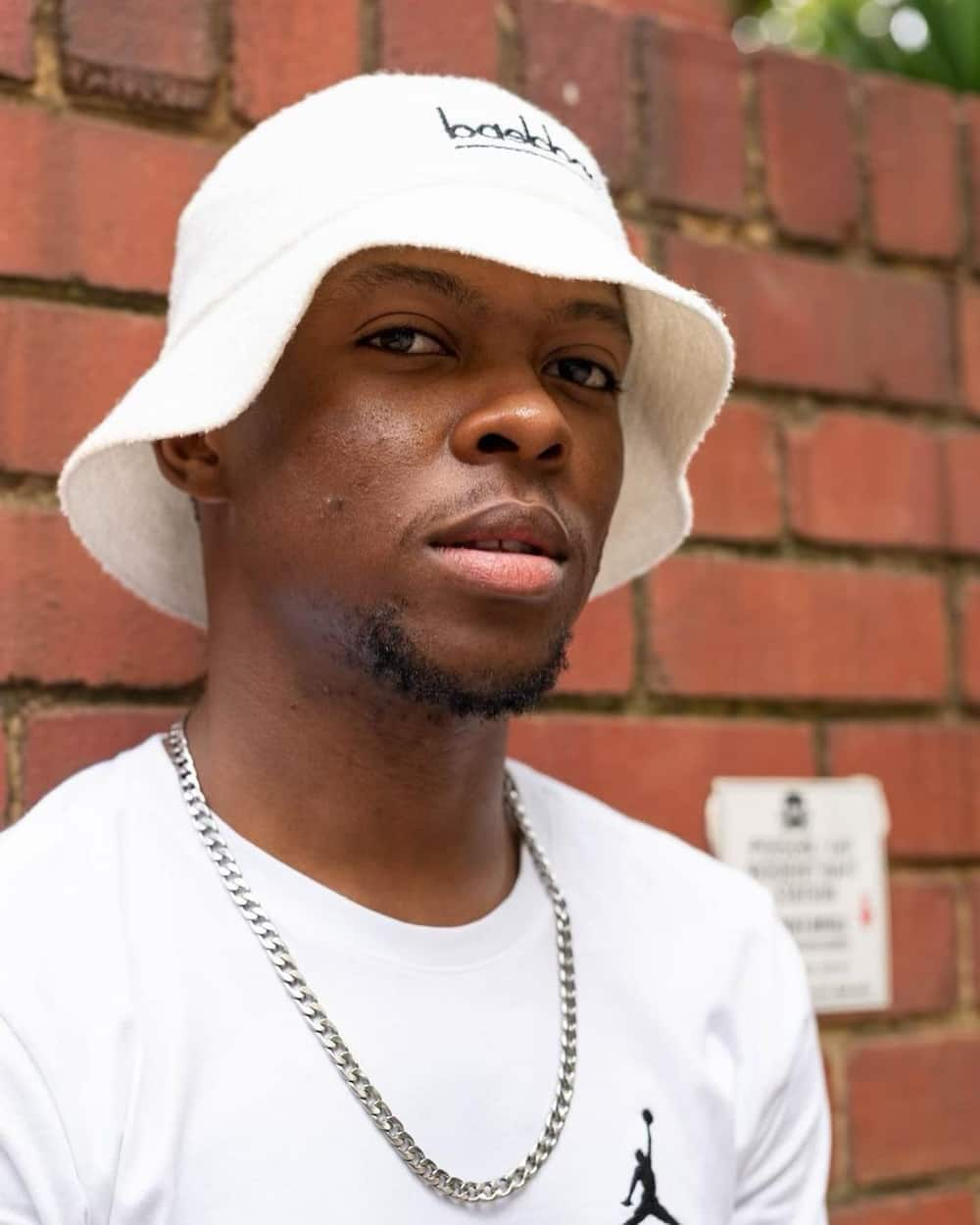 TK Sebothoma is a man who has brought his A-game to the acting world. He is a dedicated young man who has created a path for himself in the entertainment world. Since he took up his first acting role in the fifth season of the MTV Base drama series MTV Shuga as Zolani in 2017, he has continuously won the hearts of many young entertainment lovers in the country.
Tk Sebothoma profile summary
Real name: Tokollo (TK) Sebothoma
Date of birth: 24th of May, 1996
Place of birth: Mamelodi, Pretoria, South Africa
Age: 26 years old in 2020
Nationality: South Africa
Relationship: Single
Profession: Actor, writer, director, voice artist, and MC
Tk Sebothoma biography
Tk is an actor, writer, director, voice-over artist, and MC. Not much is known about his family apart from being born into a decent middle-class family. His parents were major players in the building and shaping of his acting career. They stood by and supported him every step of the way.
Where he had his secondary school education has not been disclosed. However, as a school student, Sebothoma loved and enjoyed participating in sports, mostly basketball. Acting as a career or for fun never crossed his mind until one of his tutors invited him to be a part of his school drama club. Little did he know that it was a step further in the right direction.
He was welcomed with applause from his schoolmates when he first performed. This motivated him to press forward. After matriculation, his teacher suggested joining AFDA (the School for the Creative Economy). He agreed and later graduated with a BA degree in live performance in 2016.
Moreover, luck shone on him, and he landed his first television role in his final year at AFDA. The role was playing Zolani in the fifth season of the MTV Base series MTV Shuga. That same year, he got Jomo's role on the Mzansi Magic soap opera, The Queen season 2. From then on, he continued to feature in different South African movies and TV shows.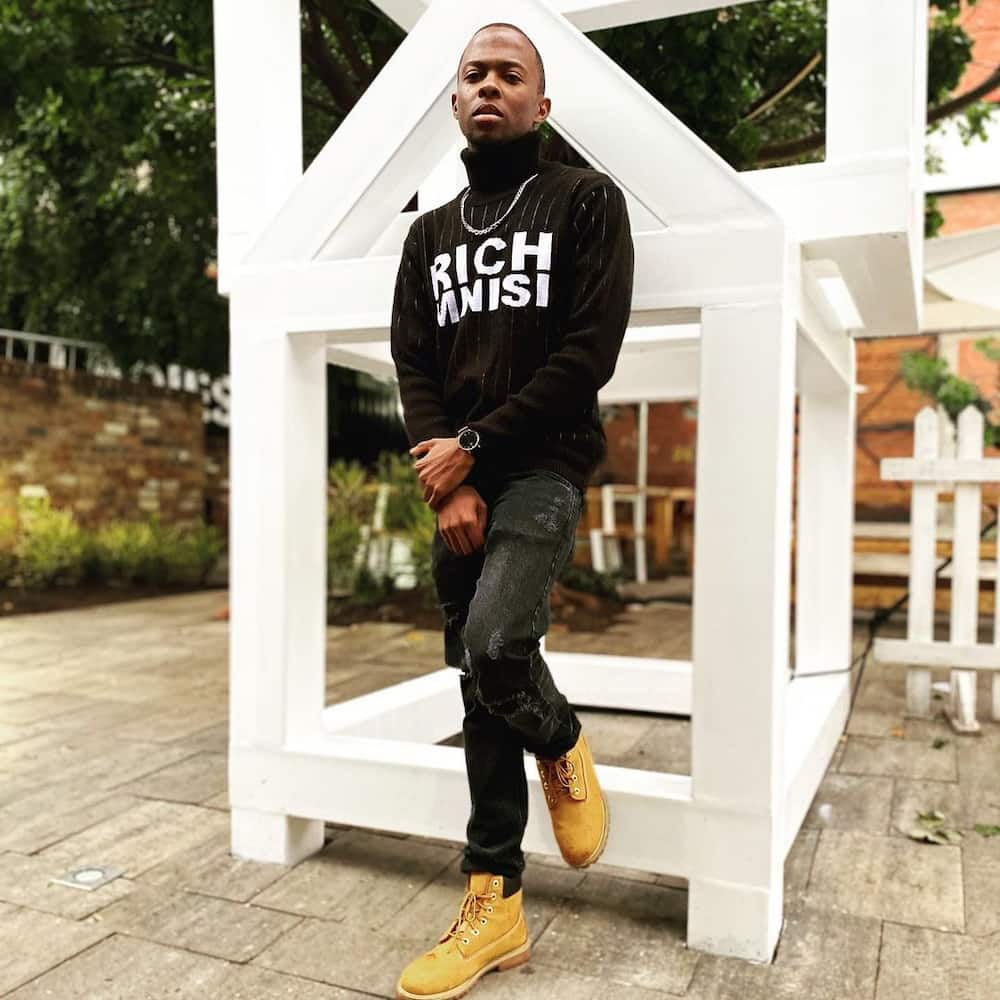 Age
TK Sebothoma age is 26 years in 2020. He was born on the 24th of May, 1994, in Mamelodi, Pretoria, South Africa.
TK Sebothoma movies and TV shows
The young and talented actor has appeared in numerous movies and TV shows showcasing his talent. Some of the movies and TV shows he has featured and the role he played include the following:
Impilo: The Scam as Tebza
Isithembiso as Thabo and KB
Isono: The Sin as Simon Ndlovu
MTV Shuga as Zolani
The Queen as Jomo
The Republic as Young Dog
The River as Happy
What role is TK playing in Kings of Jo'burg?
TK Sebothoma is playing the role of Tlotlo Masire. Kings of Jo'burg is one of the recent African series shown on Netflix. The streaming service partnered with Connie and Shona Ferguson alongside Samad Davis of Visionary Media Inc. to make it happen.
According to the executive producer, the television series's premise is to make every viewer ask themselves whether they are their brother's keeper or not. Elements of family, love, power, and conflict are also contained in the TV series.
TK Sebothoma pictures
TK has not only proven to be skillful when it comes to acting, but his handsomeness is another thing that captures anyone's mind easily. His style also amazes, and sometimes, one is tempted to wonder where he gets his inspiration from. Check out some of TK Sebothoma pictures below to have a feel of this fantastic actor.
1. Work and have a moment of excitement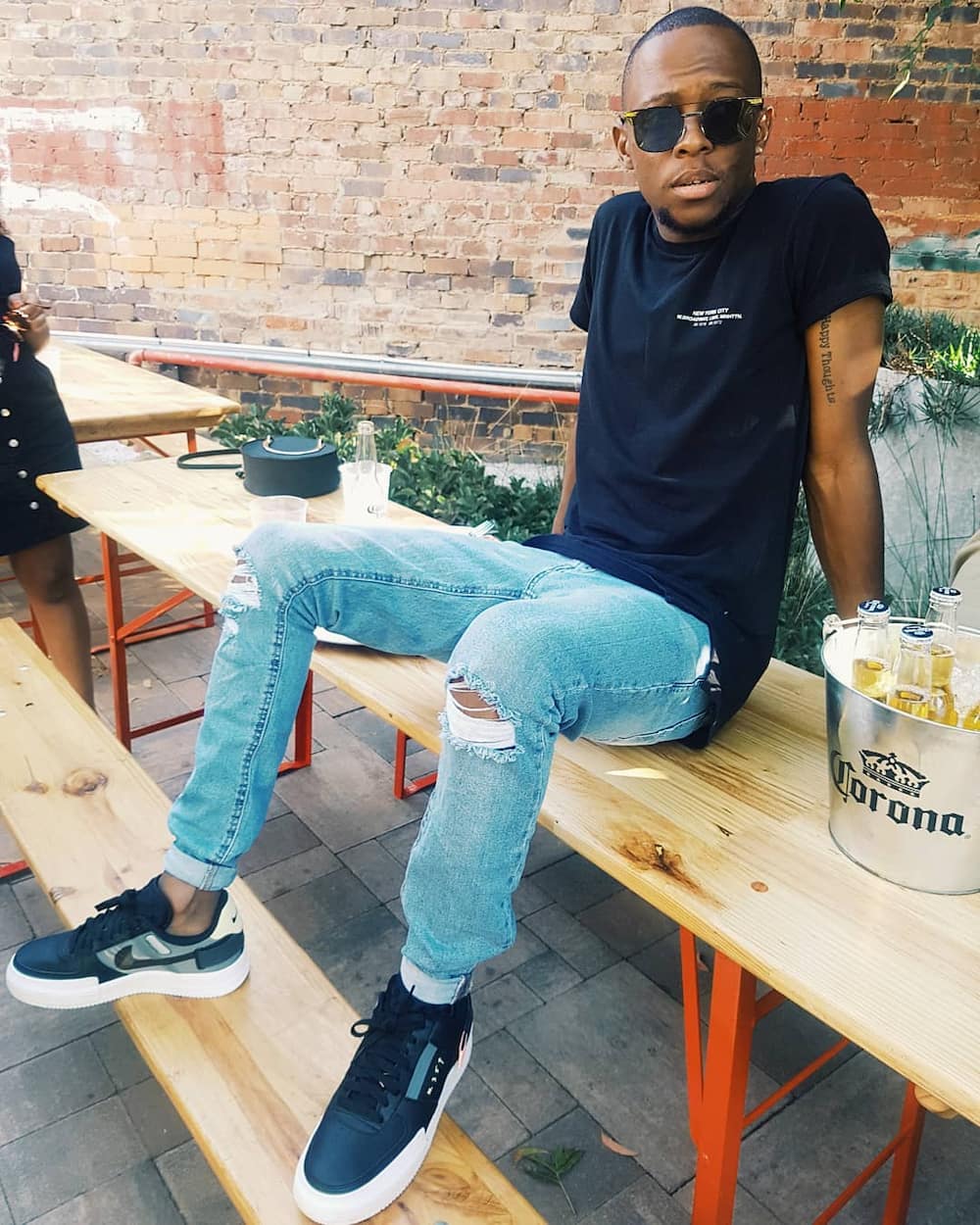 A person does not have to be engrossed in work all the time. Taking a moment off work and having a nice time alone or with friends helps an individual refresh and become more productive. TK understands this principle so well, which is partly why he makes some time to chill around and relax.
2. Love what you do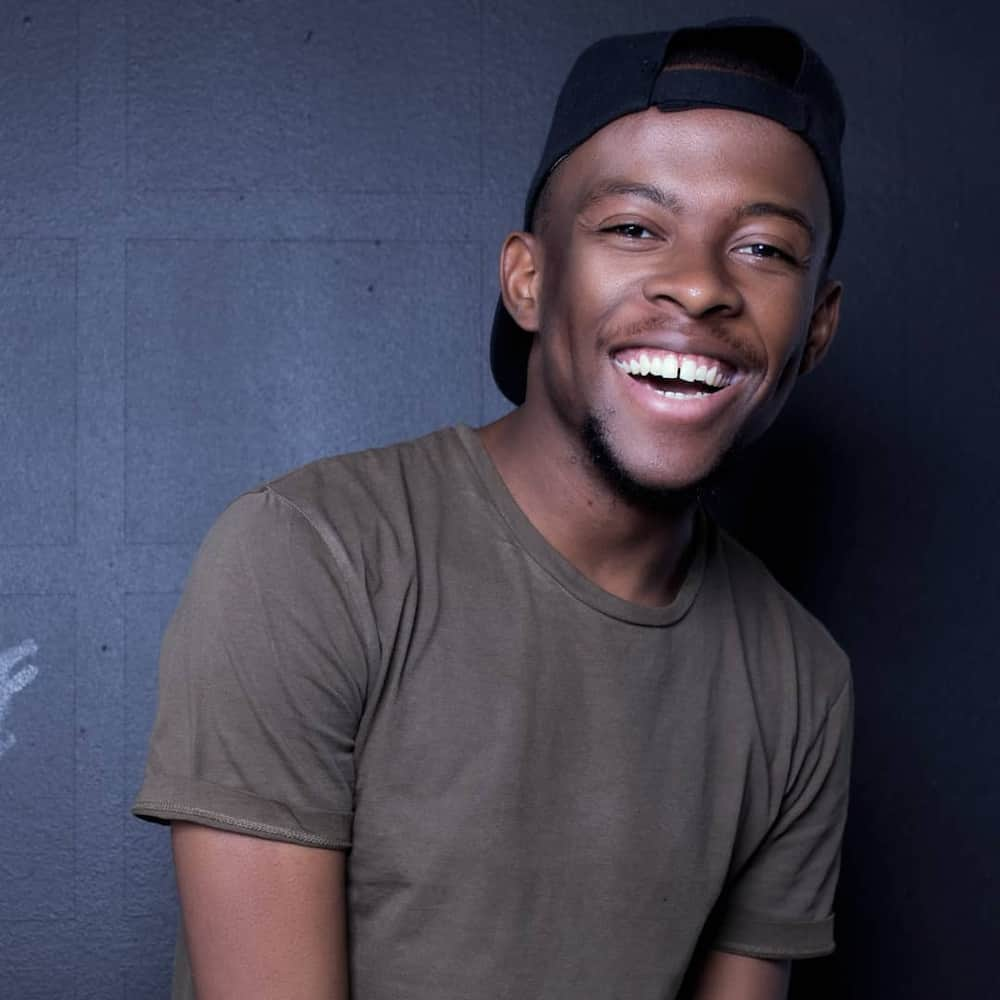 Most time, fulfilment does not come from earning big but enjoying every bit of one's work. Evidently, this fast-rising actor enjoys his career. The amazing smile on his face radiates a sense of fulfilment and joy, knowing that he is on a proud career path.
3. Hang around people that matter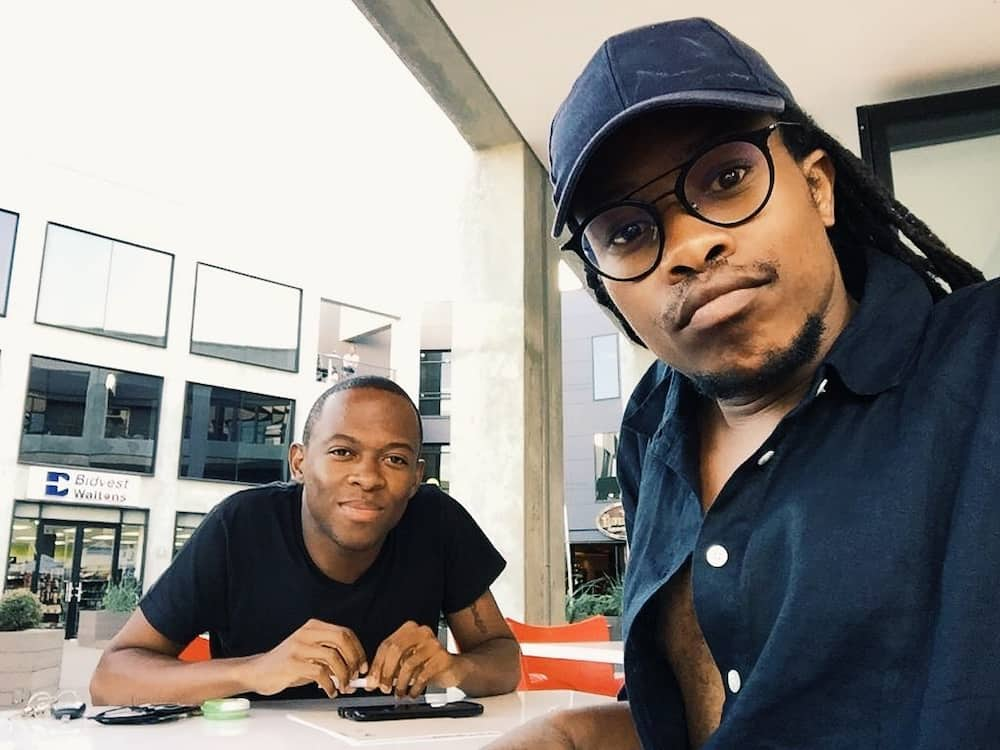 No one gets to the top alone; someone assisted a person who makes it in life. TK understands that people should not neglect those that have been a blessing to them on their way to the top. It is sure that he values relationships and hangs around those that matter to him in life.
Being open to opportunities and one's willingness to explore are part of what guarantees success in life. When the opportunity to act presented itself to TK Sebothoma, he was wise enough not to push it aside. Today, the young actor has shown that one can achieve a lot, even at a tender age. His passion for what he does is admirable and contagious. So far, he has created a path and shown to the world that age is not a limiting factor to being great.
READ ALSO: Keo Motsepe bio: age, wife, dancing, tv shows, net worth, facts, profiles
In a recent post, Briefly.co.za shares some important facts on the personal life and career of Inno Matijane, a young media personality, YouTuber, model, and reality star. The 22-year-old is blessed with good looks, style, and a good sense of fashion, which can steal the hearts of many ladies.
As a goal-getter, he never hesitates to make things happen in the South African entertainment industry. Hence, he has been able to rub minds with some of South Africa's most prominent entertainers and personalities. Inno's creativity, dance skills, and work ethic, coupled with his ability to sniff out new opportunities, shot him into the limelight. His story will inspire you.
Source: Briefly News