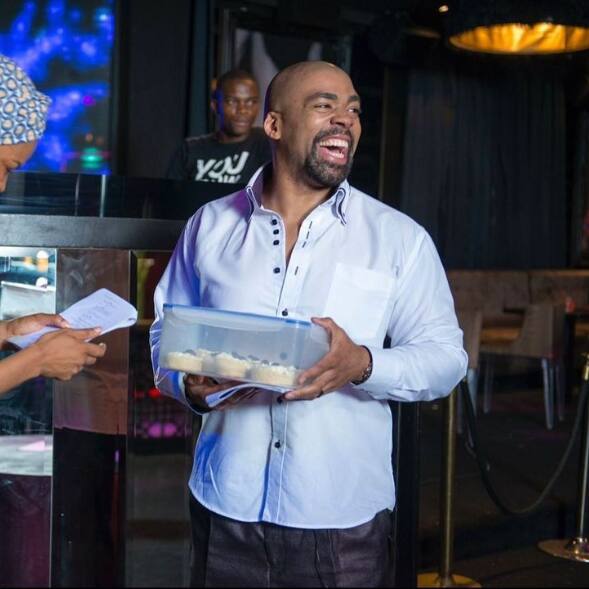 Shona Ferguson
Birth name: Aaron Arthur Ferguson
Born: 30 April 1974
Died: 30 July 2021
Place of birth: Gaborone, Botswana
Nationality: Botswanan-South African
Main activity: Actor and producer
Shona Ferguson was a prominent actor and producer who co-founded Ferguson Films with his wife, Connie Ferguson. He was known for his roles in various South African TV shows and films, such as Rockville, The Queen and Kings of Joburg.
Career
Shona Ferguson started his career as a club DJ at the The Palace Hotel Night Club in Lesotho in 1992. He then moved to the corporate world in Botswana and worked in the IT business. He won several awards, including the Top Sales Manager Award for 1998-99.
He made his acting debut in 2006 as Dr Leabua on the Venda soap opera, Muvhango. He left the show in 2007 and joined The Wild as Itumeleng from 2011 to 2013. He also appeared on Isidingo: The Need as Tyson and Scandal! as Alex.
In 2010, he and his wife Connie founded Ferguson Films, a production company that created several hit TV shows and films. He starred as JB on Rockville from 2013 to 2016, as Jerry Maake on The Queen from 2016 to 2021, and as Simon "Vader" Masire on Kings of Joburg in 2020. He also produced shows such as iGazi, The Gift, The Throne, The Herd, The River and The Imposter.
He made his Netflix debut in 2020 with Kings of Joburg, a six-part series that he co-created, co-produced and starred in.
Personal life
Shona Ferguson was born in Gaborone, Botswana, to Peter Harry Ferguson and Boitshwarelo Mercy Ferguson and had several siblings. He moved to South Africa when he was a teenager.
He died on 30 July 2021 at Milpark Hospital in Johannesburg from Covid-19-related complications. He was buried at Fourways Memorial Park in a private funeral.
Dating History
Shona met his wife Connie in Johannesburg when he was taking a business course in 2001. They got married in November 2001 after dating for two months. They had one daughter together, Alicia Angel Ferguson. Shona also adopted Connie's daughter from her previous marriage to Neo Matsunyane, Lesedi Matsunyane-Ferguson.
They stayed married until Shona's death in 2021.
Awards and nominations
Shona Ferguson won several awards for his acting and producing work. Two of them are:
Golden Horn Award for Best Actor in a TV Soap (2016)
Golden Horn Award for Best Achievement by a Lead Actor in a Made for TV Movie (2017)
Movies
Here is a list of some of Shona Ferguson's movies, shows and characters in chronological order:
Rockville (2013-2016) - Jackson "JB" Bogatsu
The Gift (2014) - Thabiso
The Queen (2016-2021) - Jerry Maake
Kings of Joburg (2020) - Simon "Vader" Masire