kenneth meshoe bio: age, partner, career, education, qualifications, profile
Kenneth Meshoe is a South African member of parliament and legislator from 1994–2013. He is also the president of the African Christian Democratic Party, which he has chaired since 1994. He is the reverend of the 3000 strong hope and glory tabernacle in Mzansi and a vocal anti-apartheid politician.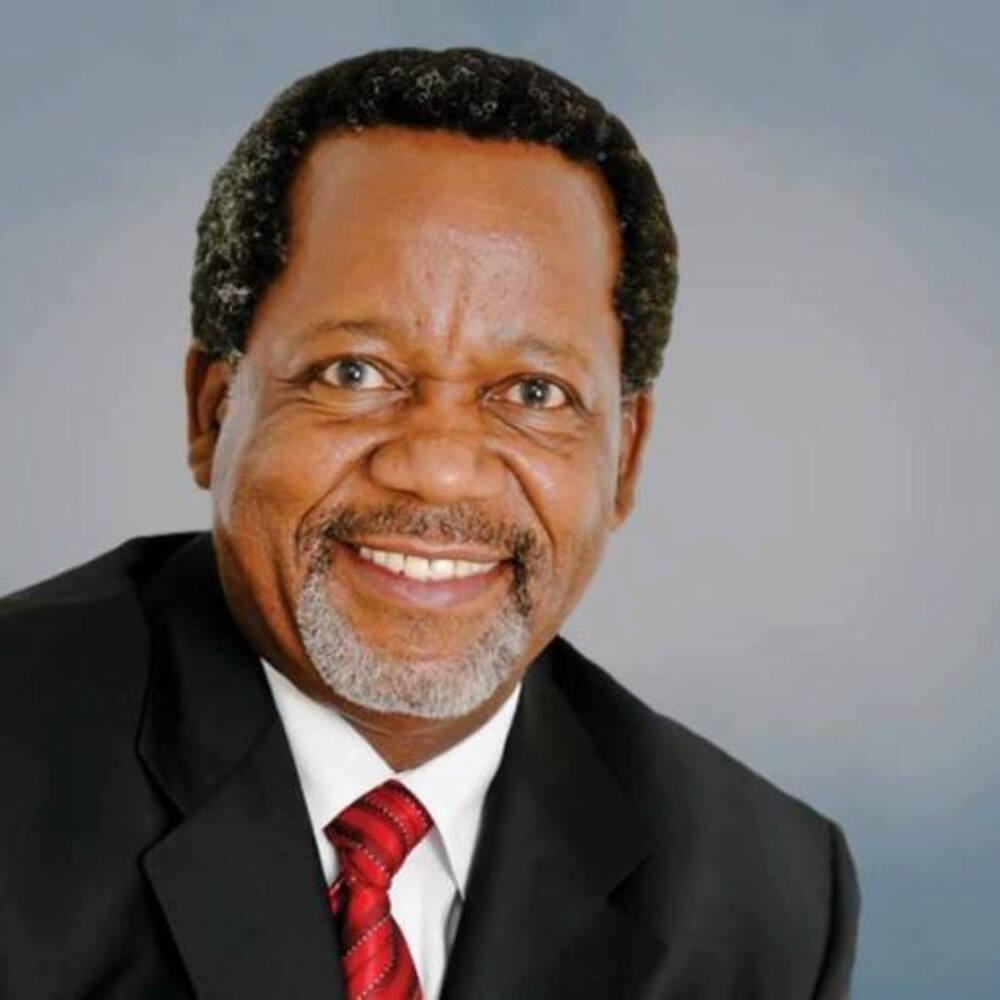 He has done a lot in his political career, trying to undo the damage of the apartheid regime he grew up in. He has attempted to bring together religious and governance values to build a conservative culture in a socially diverse country. We shall look at his life story here.
Profile
Full name: Kenneth Rasalabe Joseph Meshoe
Age: 66
Year of birth: 1954
Nickname: Rev. Mfundisi
Marital status: Married
Profession: Reverend, Pastor
Career
He was born in 1954 in Pretoria, South Africa. He completed his formal schooling and earned his certificate in 1972 before pursuing a secondary teacher's diploma from the University of the North in 1975.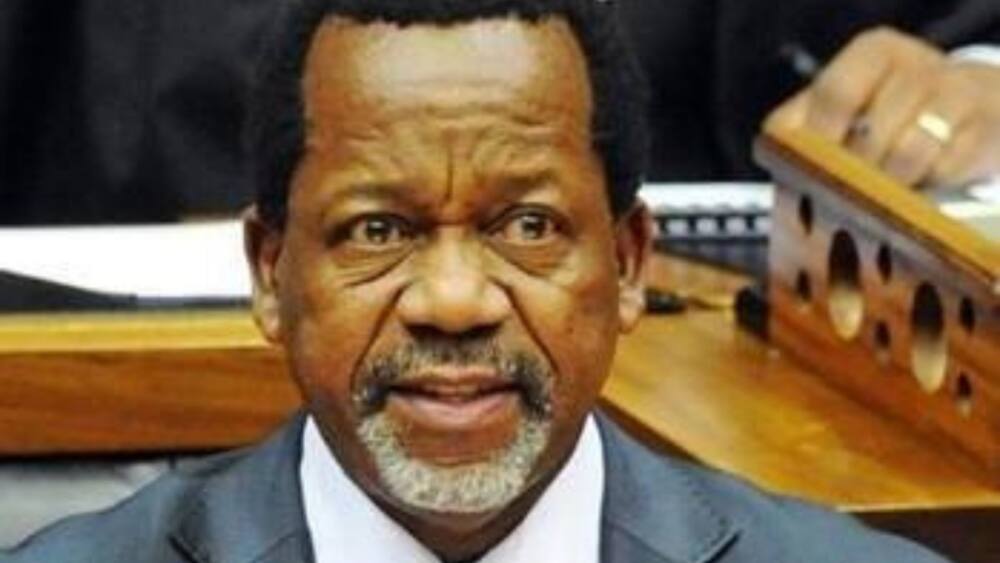 He was passionate about religious studies, which he undertook while working as a teacher. However, his desire to be reverend was too strong to ignore. In 1976, he joined Christ for All Nations ministry with his wife, Lydia. He taught for four more years before he downed his tools and decided to become a full-time preacher.
In 1980, he was the associate evangelist of the great Reinhard Bonnke. Later, he traveled to the Shekinah Bible Institute in Tennessee, USA, to study for a theological diploma. It took him seven years.
In 1988, he returned to South Africa and founded his church named Hope of Glory Tabernacle. At the time of his return, the country was facing the apartheid regime's crisis, which was a threat to the country's democratic future. Meshoe was grieved by the look of things and decided to strengthen his congregation's faith by prayer and resisting politics.
The crisis took a turn in the 1990s, and Meshoe took part in it. This was a new beginning for South Africans who came out in large numbers to vote for democracy and kick out the apartheid regime. Following the 1994 elections, the devoted reverend, together with some church members, formed the African Christian Democratic Party. His party was purposed to help ingrain Christian principles and values in the government.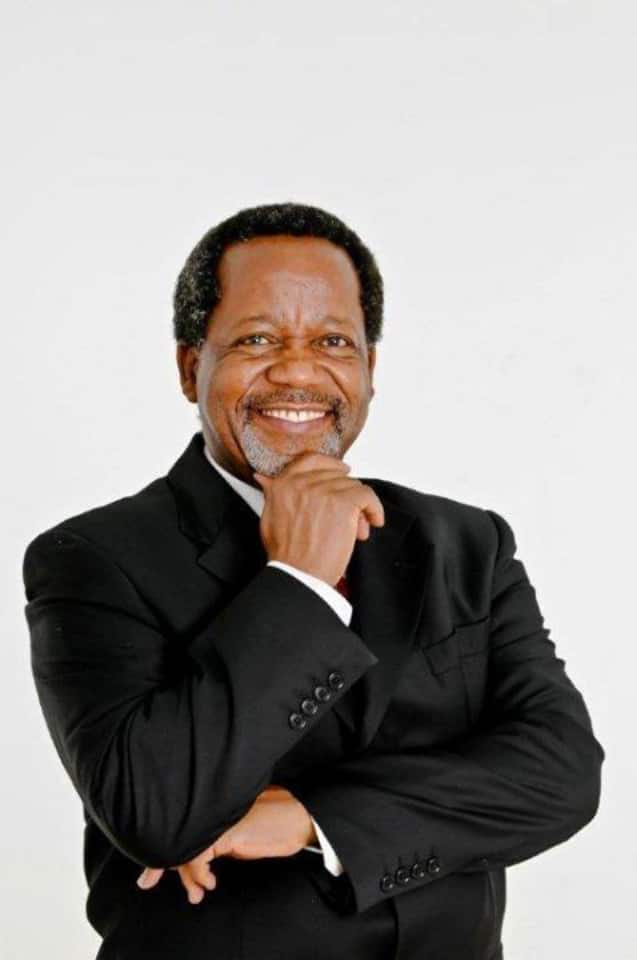 The ACDP party earned many votes from Christians in the country, though it did not make it to the top position. They came in the 7th position overall. Fortunately, they got two seats in parliament. In the next elections, the ACDP garnered more parliamentary positions, which vigorously fought for religious values in the country.
The party's staunch conservative values would later rub South African liberals and civil societies the wrong way. In 2014, his party saw support drop by 0.57% votes, the lowest in two decades. This loss translated to a loss of parliamentary power as they now occupy less than three parliament seats. Today, the ACDP party has 146,262 votes in the national assembly.
Partner
He is married to Lydia, his life partner for many years. Together they have three children. They have been seen donning traditional outfits during events.
Education
He did his elementary education in 1972. In 1975, he did a teacher's diploma at the University of the North in South Africa. Later, he left for the USA to upgrade his studies in a theological diploma at the Shekinah Bible Institute.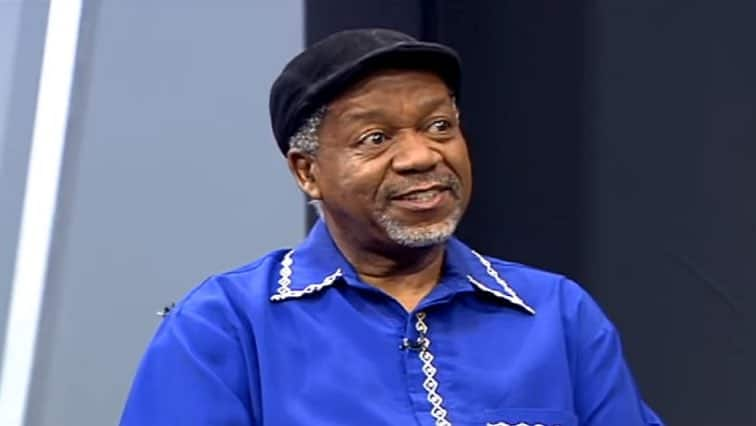 Qualifications
He is a qualified teacher in Mzansi though he quit teaching for pasturing his church. He is also a renowned reverend who runs the Hope of Glory Tabernacle. He is also a strong politician who founded and ran the ACDP in South Africa since the apartheid regime up until 2014.
Awards
He has been awarded several awards including an Honorary Doctorate from Riverside College in California. He was also appointed to serve as an associate member on the board of Regents of Bethel College. He also serves as a committee member of the small business development in parliament.
Was Kenneth Meshoe infected with COVID-19?
In March, at the onset of COVID-19, it was reported that a church congregation had been infected with the disease. It so happened that this congregation was that of the African Christian Democratic Party members. Meshoe was among those infected but has recovered since then.
Is Kenneth Meshoe still a member of parliament?
Yes, he is still serving as the president of the African Christian Democratic Party in South Africa's national assembly.
Kenneth Meshoe is a politician, an activist of conservative views in South Africa, and the head of the Hope of Glory tabernacle where he preaches. He is passionate about inculcating biblical views in a country where liberal and civil values are broadly accepted.
READ ALSO: Ebrahim Patel bio: age, spouse, accident, education, qualifications, salary, profile
Briefly .co.za on 3rd November, 2020 published an article about Ebrahim Patel, who happens to be the Cabinet Minister of Trade, Industry and Competition.
He has worked for many years in the South African government, holding the position of Minister of Economic Development for ten years. He is a renowned economist and anti-apartheid activist.
Source: Briefly News