Ebrahim Patel bio: age, spouse, accident, education, qualifications, salary, profile
Get unique details about Ebrahim Patel, who is the current South African Cabinet Minister of Trade, Industry and Competition. He previously held the position of Minister of Economic Development from 2009 to 2019. He has a Bachelor of Arts degree from the University of Cape Town.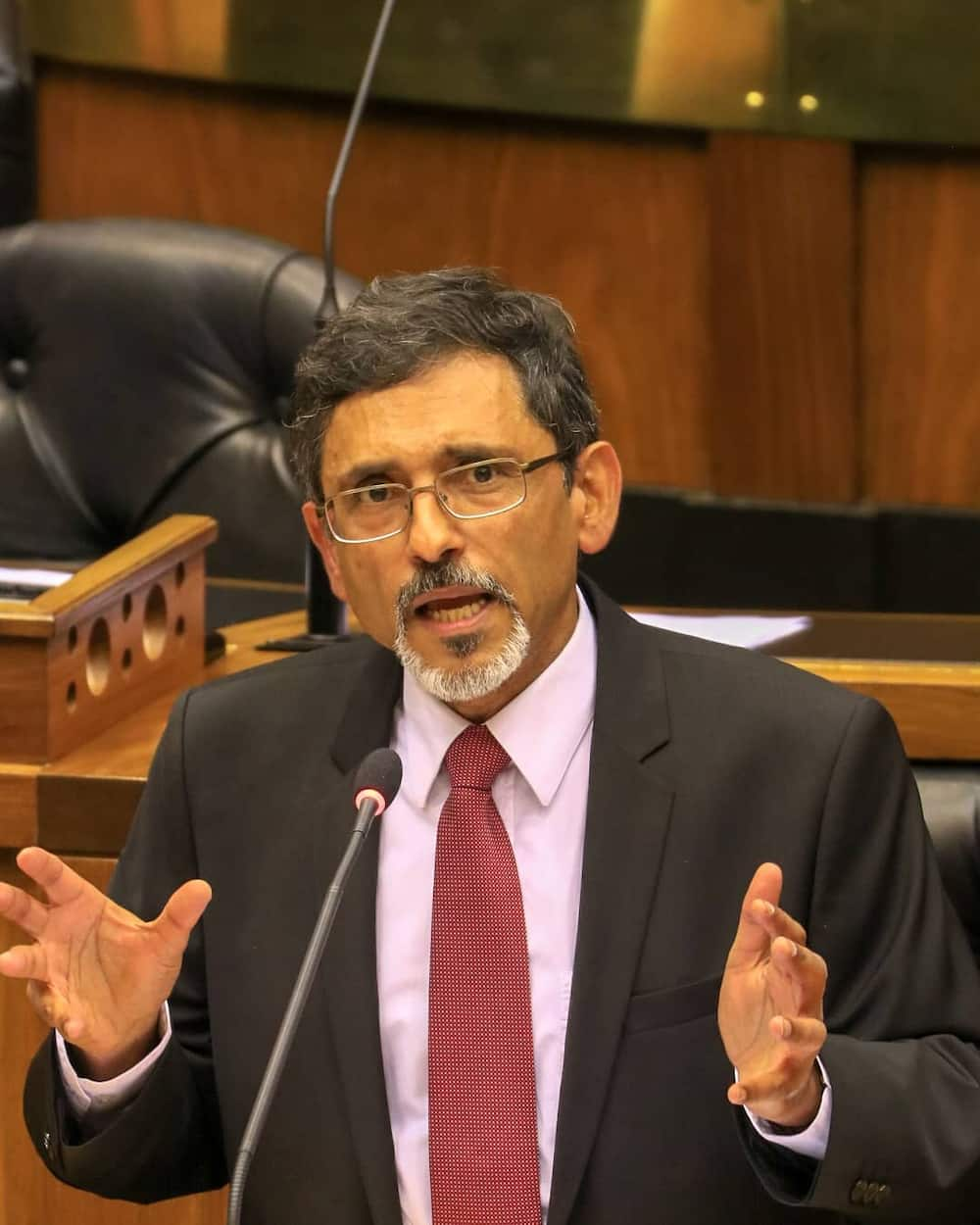 Ebrahim Patel was appointed Minister of Trade and Industry on 29 May 2019 by the President of the Republic of South Africa Cyril Ramaphosa. He has been heavily involved in labour-government issues, as he was the Chief Negotiator on the Labour Relations Act of 1995 and the acting President of the South African Labour Research Institute (as of 2014). He was Chief Negotiator for the National Bargaining Council for the Clothing Industry (2002) and the National Textile Bargaining Council (2003).
Ebrahim Patel profile
Name: Ebrahim Patel
Date of birth: 1962
Age: 58 years
Profession: Economist
Nationality: South African
Ebrahim Patel biography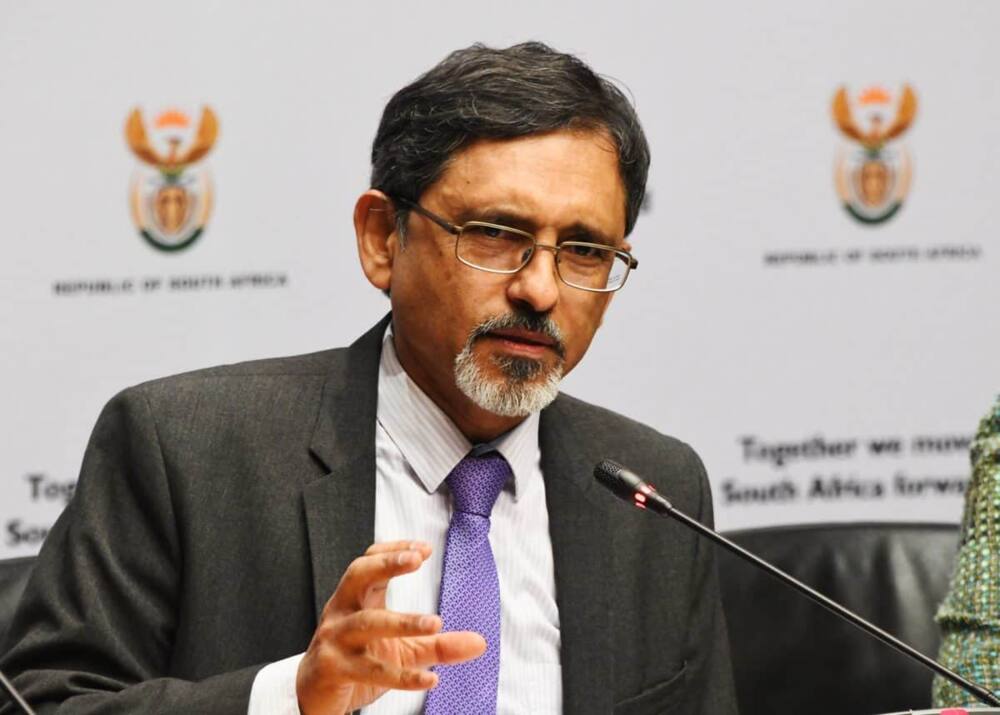 Below is everything you need to know about minister Ebrahim Patel, including his age, education, profile, background info, among other exciting things. Keep reading to find out more!
Background info
Mr Ebrahim Patel was born and brought up in Cape Town. However, he relocated to Lansdowne before later settling at Grassy Park. His mother worked for many years in clothing factories in Cape Town.
READ ALSO: Stella Ritter bio: age, partner, siblings, images, movies, profiles, net worth
He had a long history of involvement in anti-apartheid activism, playing an active role in student, youth, community, and worker protests. He was detained on three occasions during the apartheid era.
Ebrahim Patel education
The minister finalised his high school education in 1979. He performed well in his class, and that saw him qualify for bursaries and scholarships to enable him to pursue higher education. In 1980, he enrolled at the University of the Western Cape for his tertiary education. Ebrahim Patel degree in Bachelor of Arts from the University of Cape Town did not come easy as his political ambitions delayed him.
Ebrahim Patel career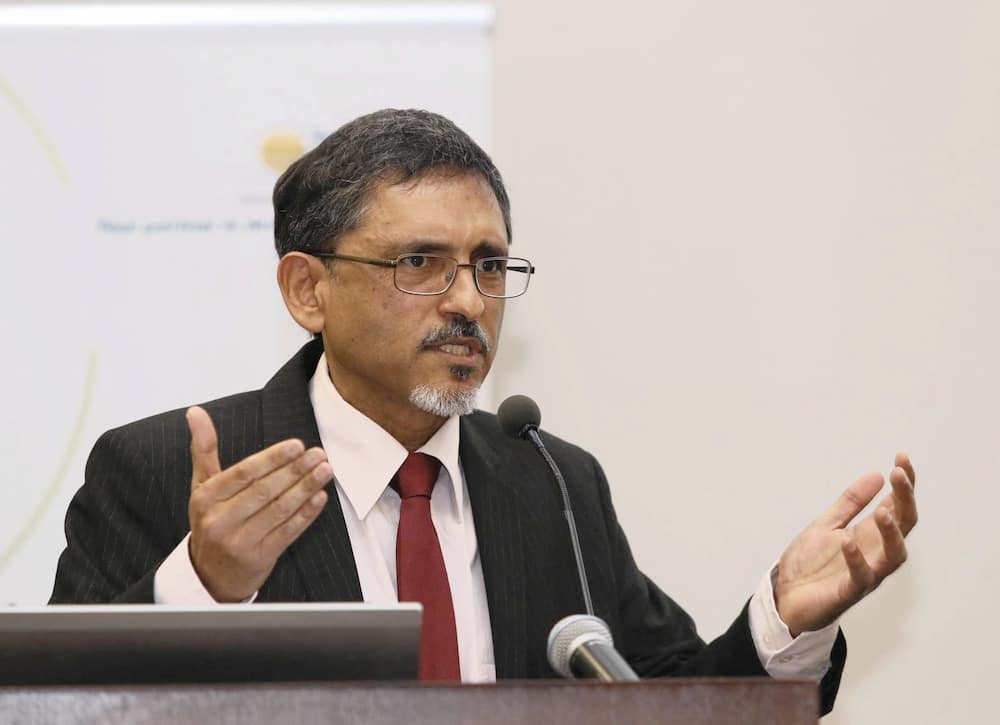 Minister Ebrahim Patel was active for many years in the anti-apartheid and labour movements. He was at one time the head of the Southern African Clothing and Textile Workers Union (SACTWU). The union offered a wide range of benefits to members and their families. It also contributed to the country's economy through its investment strategy.
International Labour organisation
Patel also worked for the International Labour Organisation (ILO) for a decade. He was one of the key brains behind the ILO's Declaration on Social Justice for a Fair Globalisation in 2008.
He was also part of the team that drafted the country's labour laws, including the Labour Relations Act in 1995.
He has been a member of the South African national delegation on trade policies since the World Trade Organisation (WTO) Ministerial Meeting in Singapore in 1996.
Ebrahim Patel news
Rumours about Ebrahim Patel accident are not valid. The person in question was a young boy bearing the same name. It happened between Beach Road and Vlei Road involving a motorcyclist and a car.
Ebrahim Patel awards
In 2008, he was awarded a special medal by UCT at the June graduation ceremony, in recognition of his public service.
In 1994, he received Global Leaders of Tomorrow award from the Davos-based Global Economic Forum.
He was recognised as one of the 500 most influential Muslims in the world. This was a report compiled by Georgetown University and the Royal Islamic Strategic Studies Centre, Jordan.
Ebrahim Patel wife
Is Ebrahim Patel married? Yes, he is married. However, Ebrahim Patel Minister of Trade, Industry and Competition has managed to keep his family life private. He is rarely seen with his wife in the public limelight. Ebrahim Patel spouse details are not yet provided.
Ebrahim Patel age
He was born in 1962. He is currently 58 years as of 2020. However, his exact born date and month are not available.
Ebrahim Patel books
Worker Rights
The engine of Development?: South Africa's National Economic Forum
The Industrial Policy Revolution II: Africa in the Twenty-first Century
Ebrahim Patel salary
Details about Dr Ebrahim Patel salary are not yet provided. But going by the fact that he is a cabinet minister who has served in the government for a very long time, he is a wealthy man. Although details about his actual net worth have also not been given, he is believed to be worth a lot.
READ ALSO: Thabani Mpofu bio: age, wife, occupation, hearing, profile, latest news
Ebrahim Patel contact details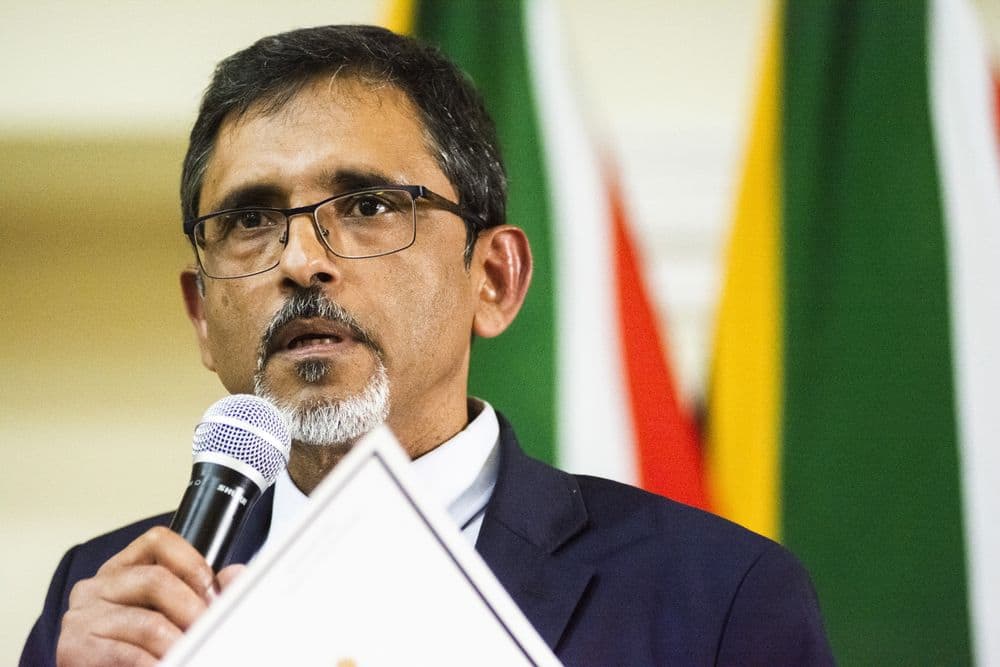 You can reach him via the following channels:
Ebrahim Patel email address: ineethling@thedti.gov.za
Ebrahim Patel twitter: @ebrahimzar
FAQs
Below are frequently asked questions about the minister. Keep reading for more information about him.
Why was Ebrahim Patel detained?
During his first year at the University of the Western Cape in 1980, he was a leader in a nationwide student uprising that started in Cape Town. He was detained under Section 10 of the Internal Security Act and was kept for several months at Victor Verster prison in Paarl. He was released without being charged.
How old is Ebrahim Patel?
He was born in 1962. He is currently 58 years as of 2020. However, his exact bearth date and month are not provided.
Minister Ebrahim Patel served as a nominee of President Nelson Mandela on South Africa's first Financial and Fiscal Commission. He also served in the National Economic Development and Labour Council (Nedlac), the Council of Higher Education (CHE), and the Council of the University of Cape Town. He is truly a leader and a man of the people going by his achievements in different cadres.
READ ALSO: Barbara Creecy bio: age, partner, education, qualifications, contact details, profile
Meanwhile, Briefly.co.za reported on October 28, 2020, about the career and political life of Barbara Creecy. Barbara is the current Minister of Forestry, Fisheries and Environmental Affairs as well as a Member of Parliament of the Republic of South Africa.
For over two decades, she has made one of the best track records a politician can ever make, especially in public policy formulation and implementation.
Source: Briefly News