South African clothing brands that you must try!
African fashion is making a significant wave in the international market for a good reason, as African designers are making their mark in the community with their colourful and soulful designs. In this article, we will list some of the proudly South African clothing brands that you must try if you have not yet. These clothing labels South Africa are some of the best you can find.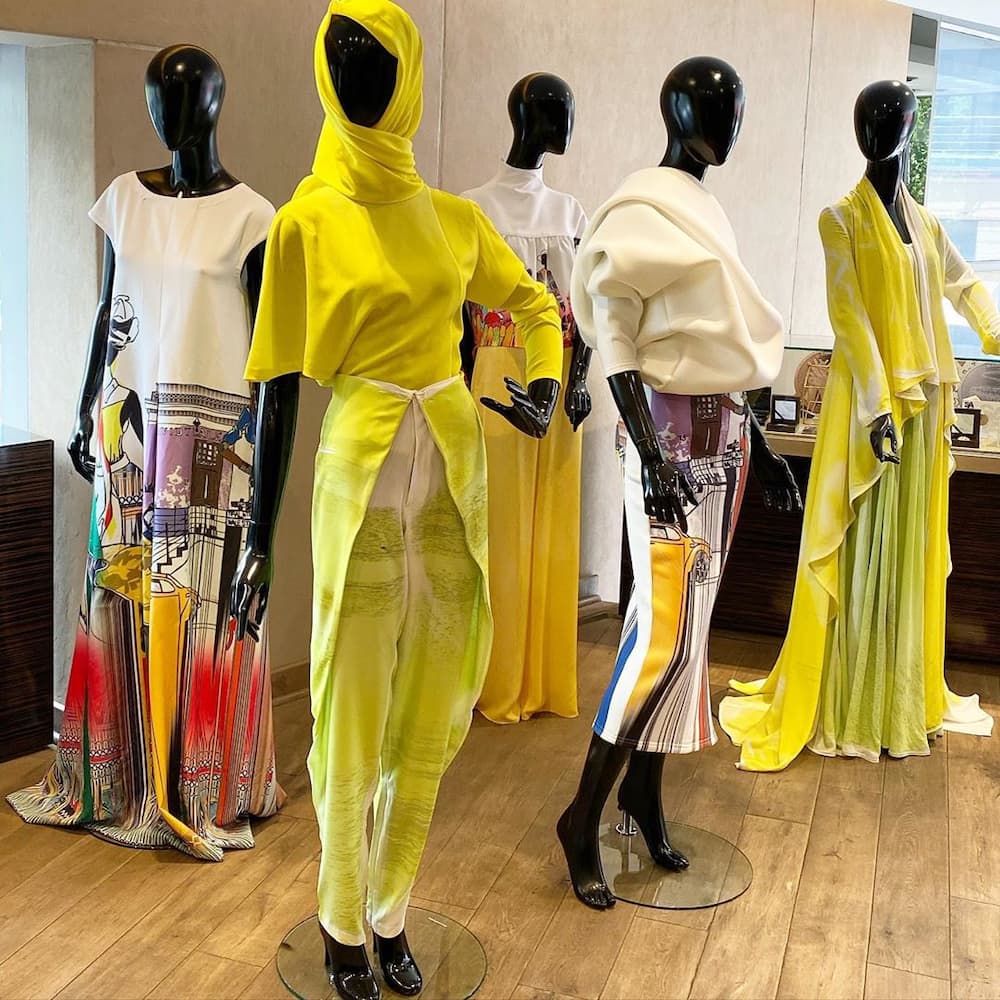 The top South African clothing brands are listed below in no particular order. The list of South African clothing brands should inspire you to buy clothes from home. The designers are internationally recognized for prowess in the field. We answer questions like,' What clothing brand is best?' and 'What products are produced in South Africa?'.
READ ALSO: Proudly South African: 5 Local fashion brands that are dominating streetwear in SA
Thula Sindi
The vibe that Thula Sindi's brand rides on is that of clothes that are 'modern, sophisticated, and simple.' His brand was formed back in 2005 when the young, ambitious Thula wanted to bridge that gaping gap between high-end couture and fashion brands with cheap and boring clothes found in retail stores. He ended up showcasing his work the next year in 2006, in South Africa's Fashion Week.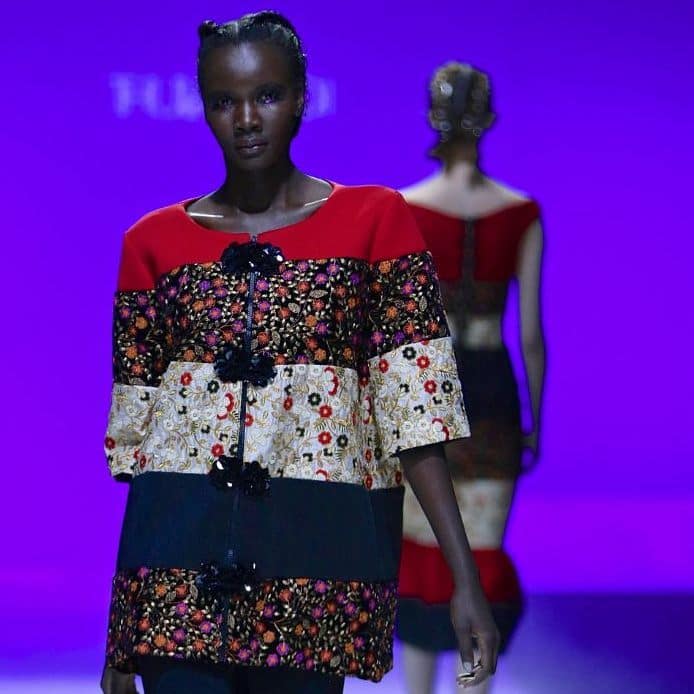 From there, it has been an uphill trajectory for his designs, and he has been ranked top tier in the fashion industry. As his brand grew, Thula went on to showcase some of his fantastic work in runways all over the world, including Paris, New York, Rome, Hong Kong, and much more.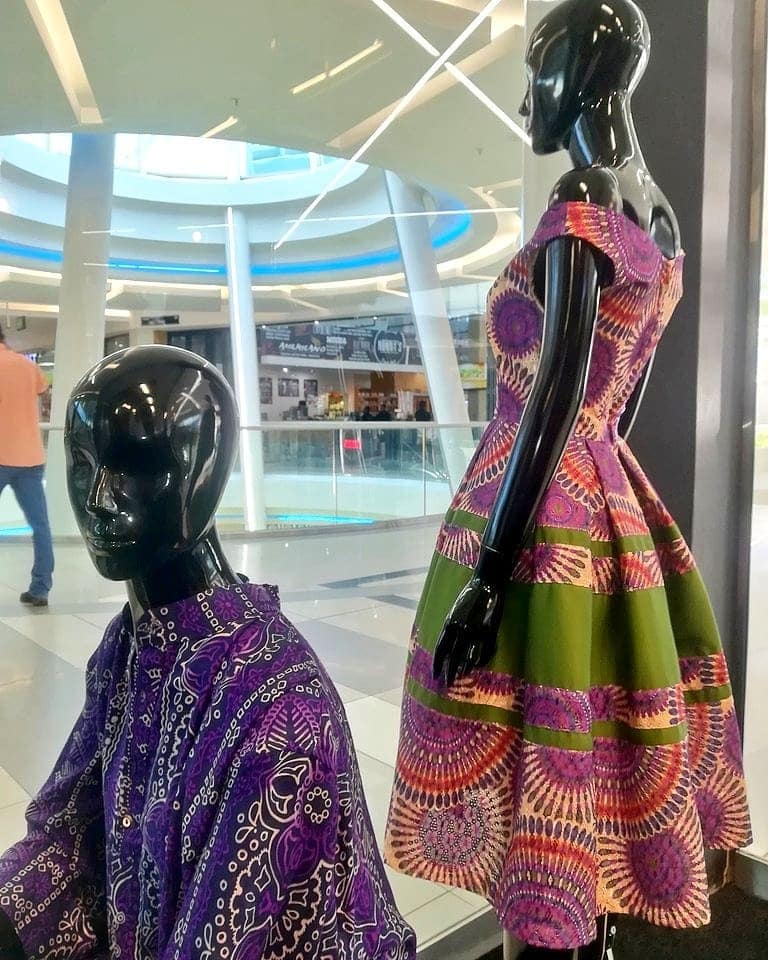 He is a clear representation of African fashion. He also won several awards in clothing labels Johannesburg and Capetown.
Selfi
This is a Cape Town-based store, and the owner, Celeste Lee Arendse, is a lady who puts thought behind her company. It was launched in 2010 and has gone to showcase in Cape Town, Johannesburg, London, and New York.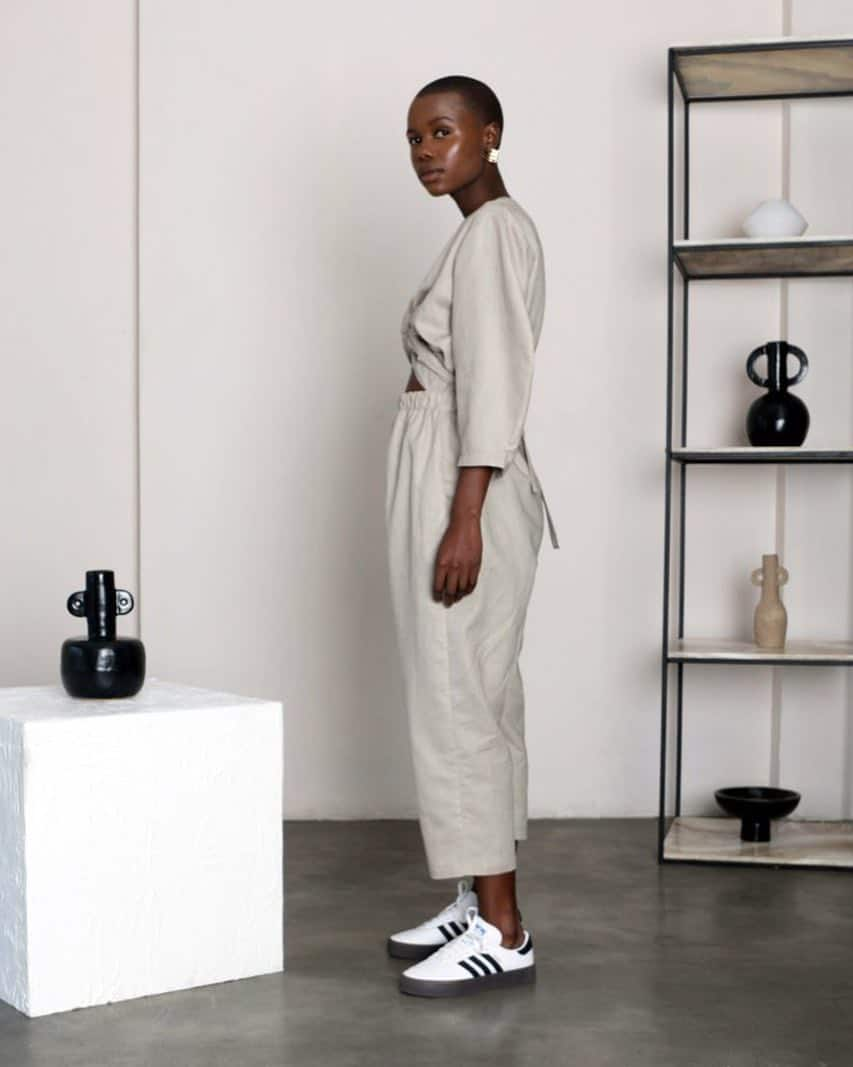 The brand name originates from the word 'Self,' which seeks to inspire self-empowerment and self-improvement, and the designs promote authenticity and self-love.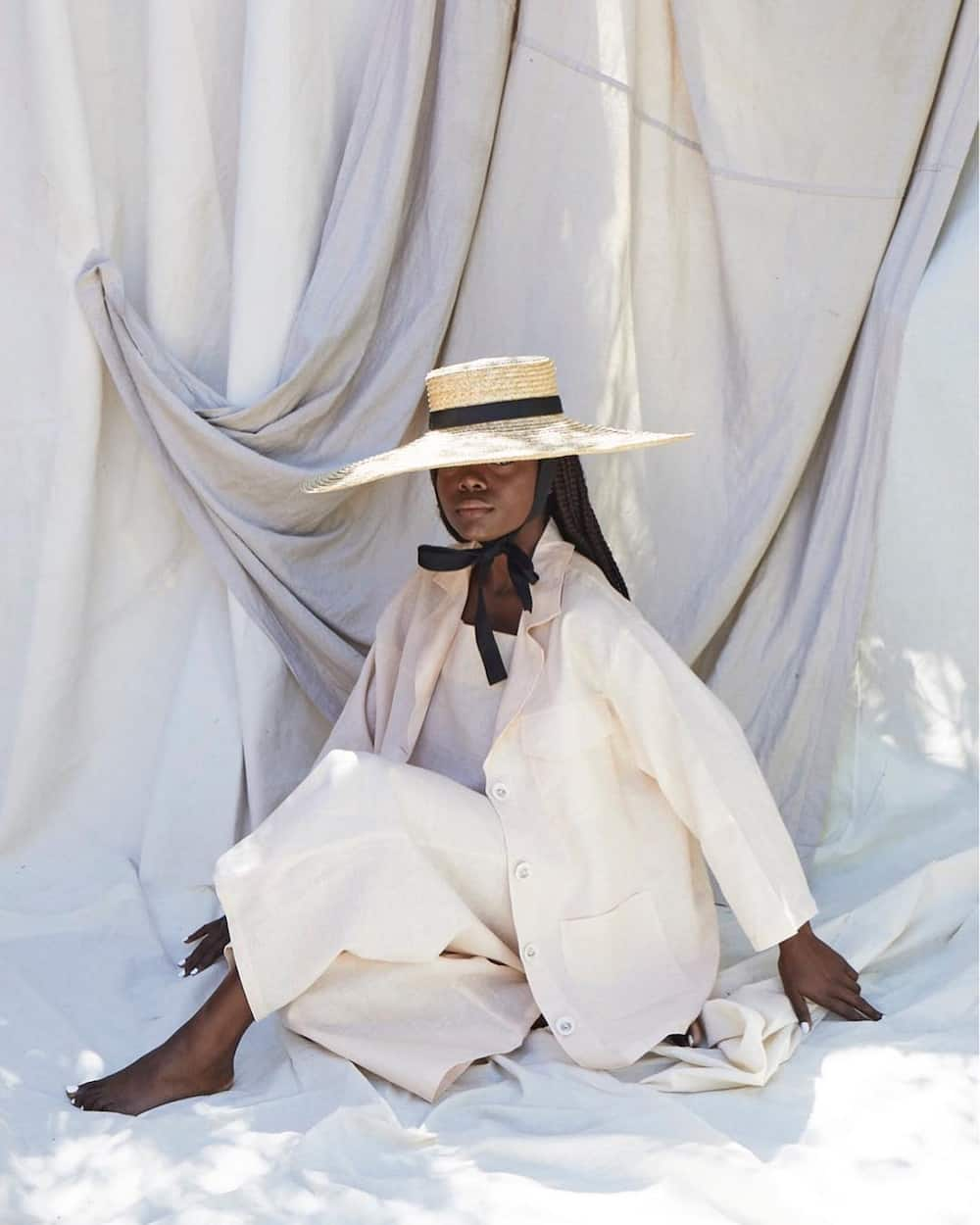 For those who love the environment, the clothes and accessories are created sustainably and ethically. The clothes also aim to emulate three-dimensional designs and several shapes, which make the garments suitable for everyone.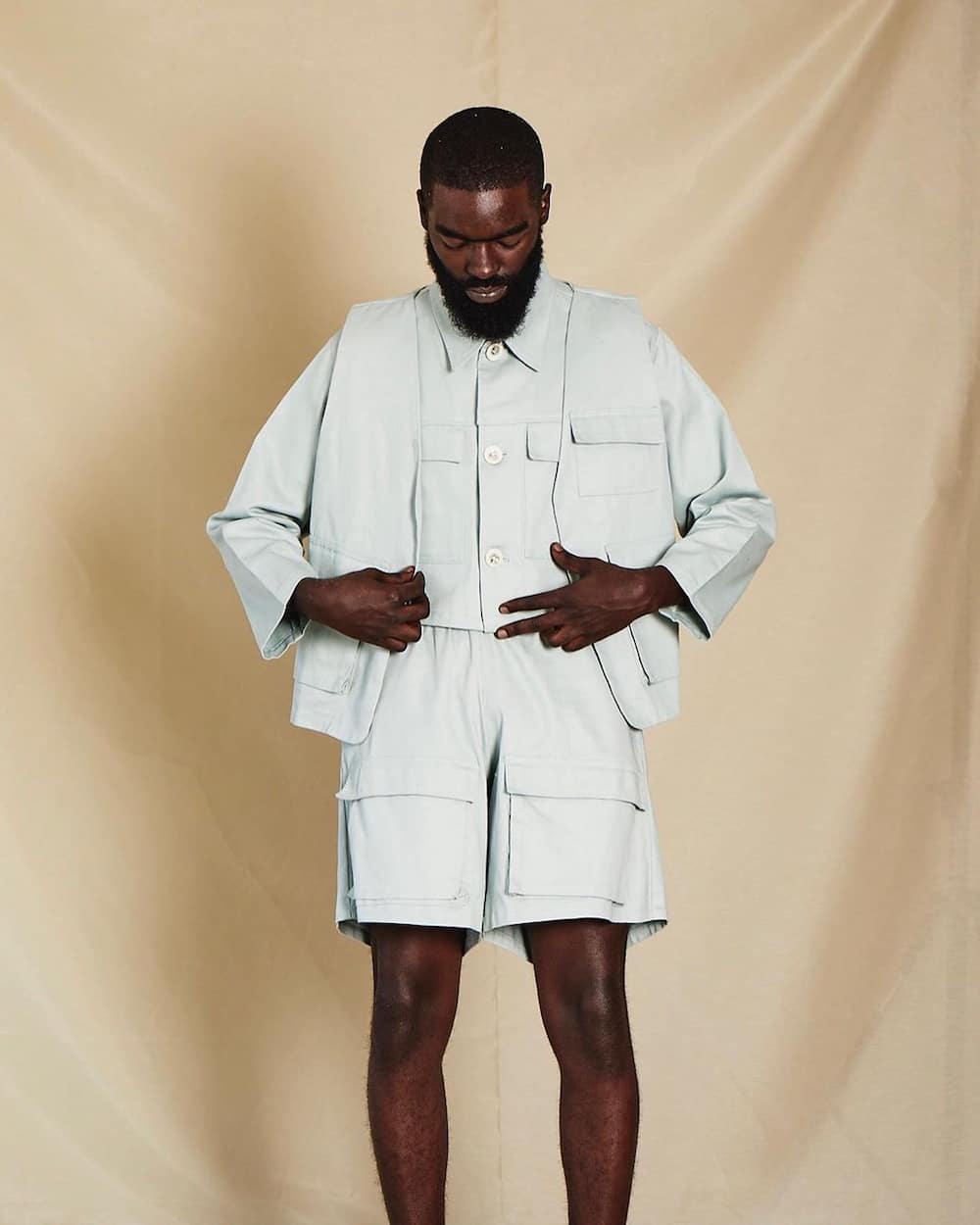 READ ALSO: Somizi and Mohale slay in stunning suits: Their fashion is on point
David Tlale
David is a design force to be reckoned with. He has challenged design barriers that have been up for decades and does not hold back on his mastery. He ran his design studio in 2003 and has evolved since then. It has evolved so much that he has designed for major retail stores like Edgars.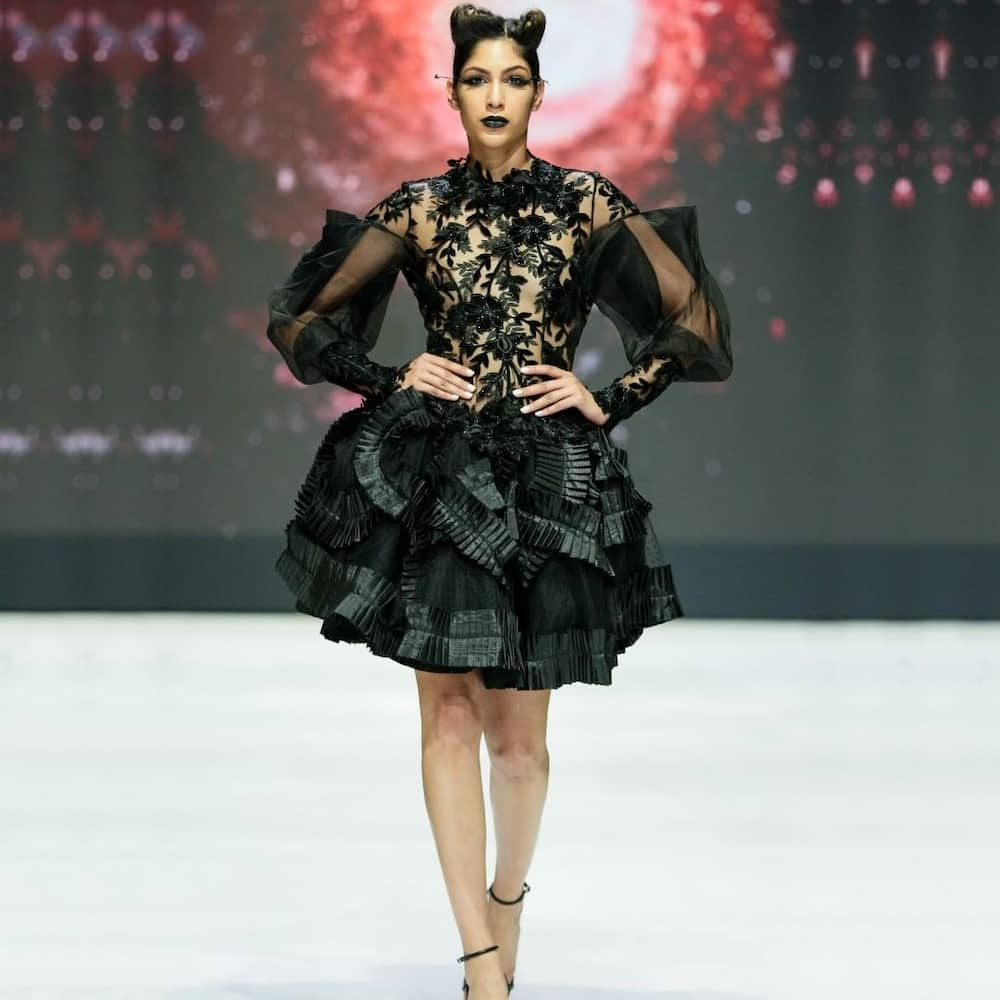 His flair for dramatic couture landed him a spot in the Mercedes Benz Fashion Week in New York, where he has showcased his incredible pieces since 2012. He was also the first South African brand's clothing featured, and that says a lot about the quality of his garments.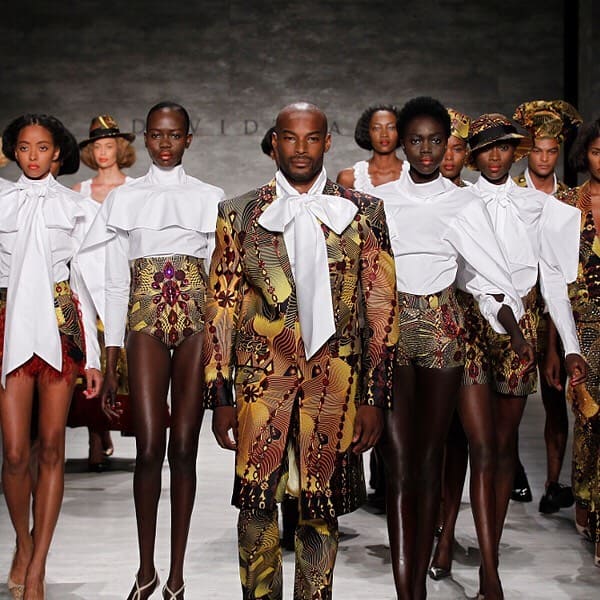 His design brand stands against predictable and cliche clothing because it is a homegrown brand; they have grown with the nation to bring them the best outfits they can. This is a store you want to buy from. The designs target people who are young, bold, and elegant.
Below is Oprah admiring one of David's designs.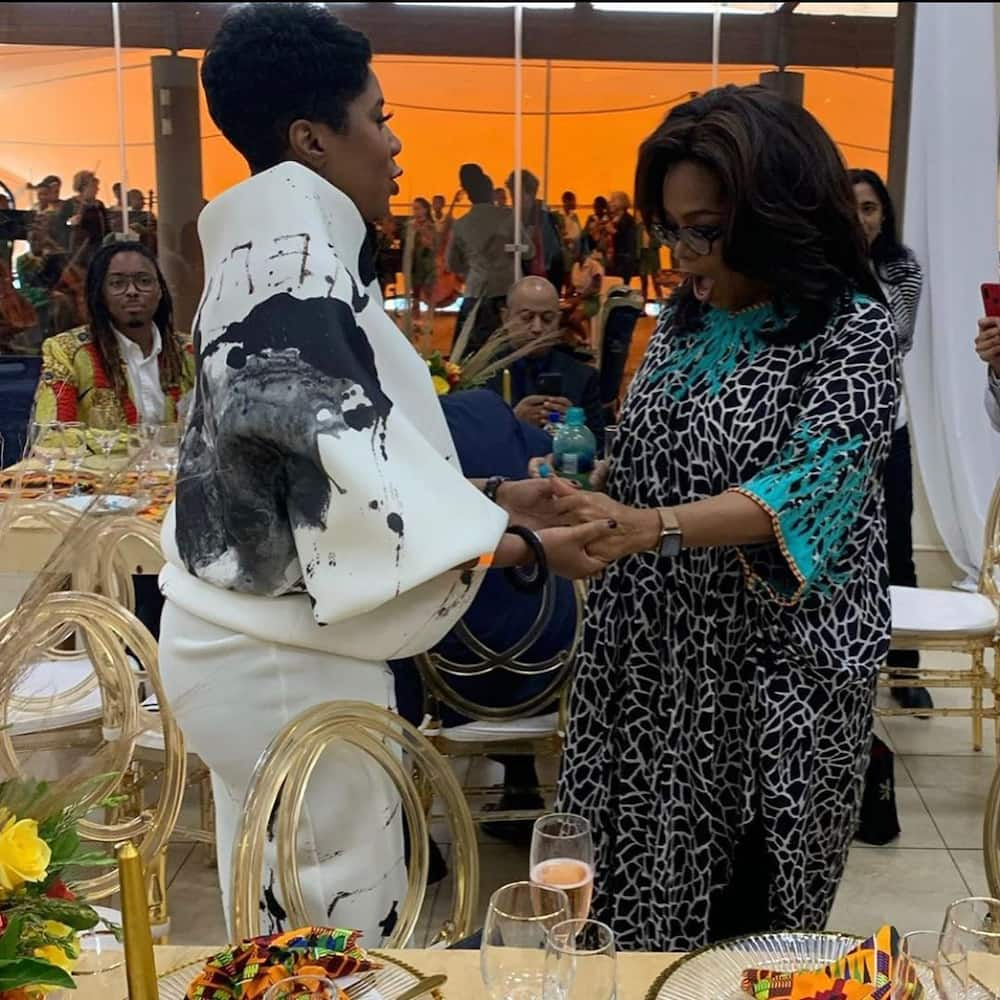 READ ALSO: Most fashion-forward Mzansi celebs of 2018: They've got it going on
NN Vintage
Mafikizolo is one of those music groups that is known throughout South Africa, if not internationally. Their impeccable style shines through their music videos, and now we can dress like them!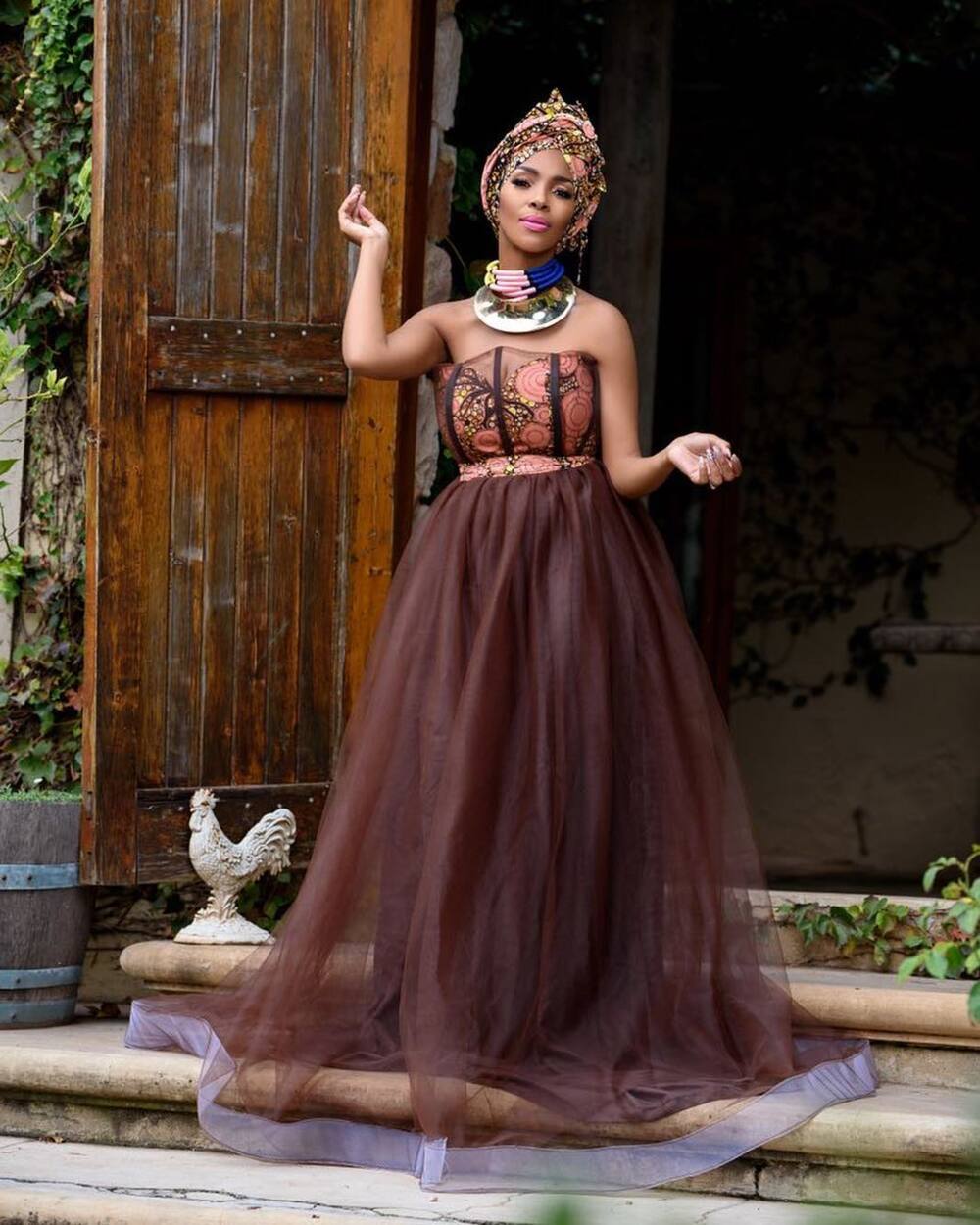 Founded by Mafikizolo's Nhlanhla Nciza, this is one South African fashion brand that you must try. Nhlanhla has a vibrant, chic, colorful, African dressing style, and she captures us all with it. She launched NN Vintage to show her creativity for everything artistic.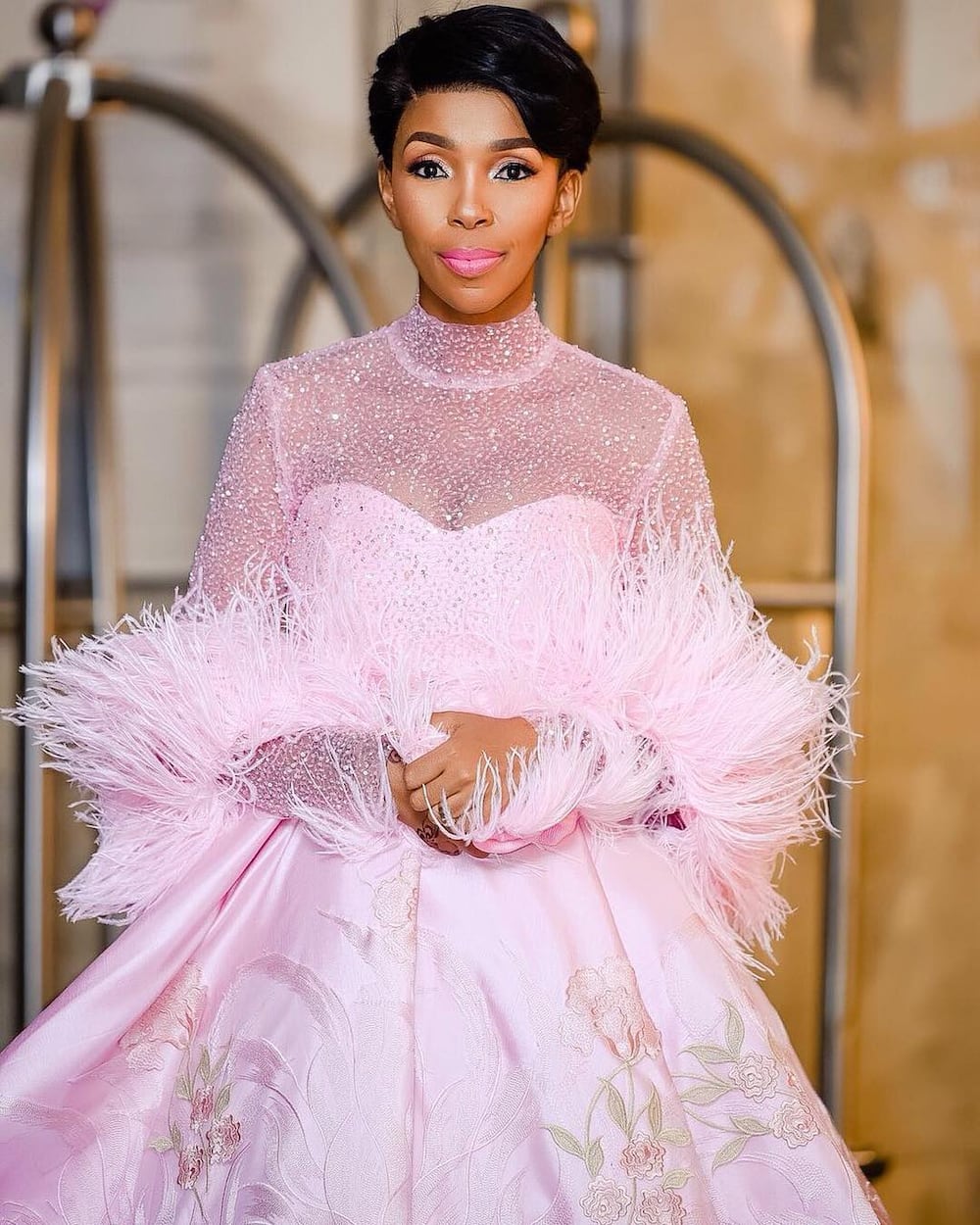 The clothes are inspired by the strong women of the era of the '40s to the '80s but with a modern twist. They provide a rare blend of impossible elegance. The line also recently launched NN Vintage Chic to target the younger cool audience. So if you are a lady, you will get what you want here.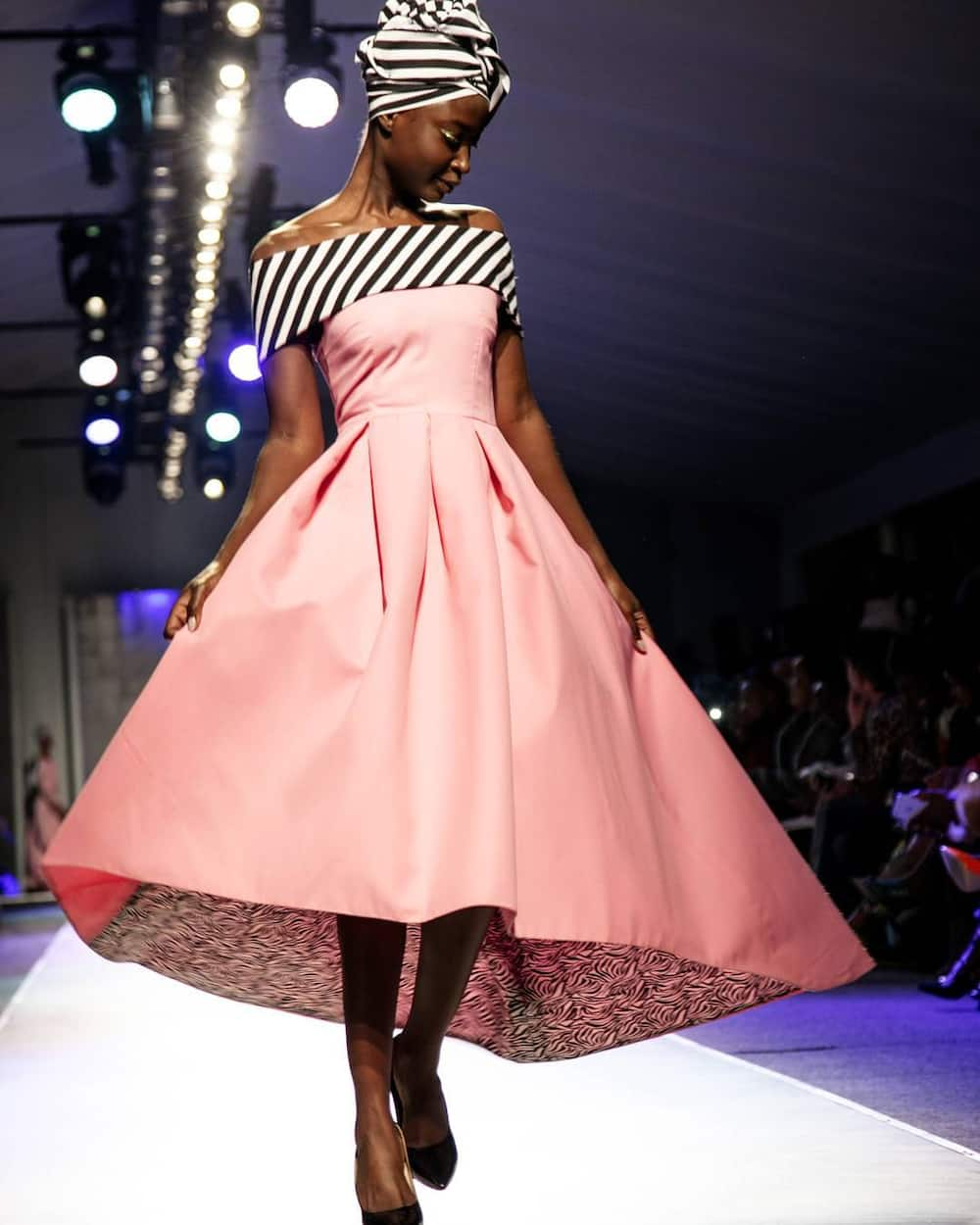 READ ALSO: 15 South African designers you should be following
Tsotetsi KL
Khothatso Laurence Tsotetsi was a kid who was always on the sewing machine instead of playing with other kids. It is safe to say he has dedicated a big chunk of his life to doing what he is so passionate about, and that is making clothes. Tsotetsi KL is a classy, elegant women's brand that is definite in any stylish woman's closet.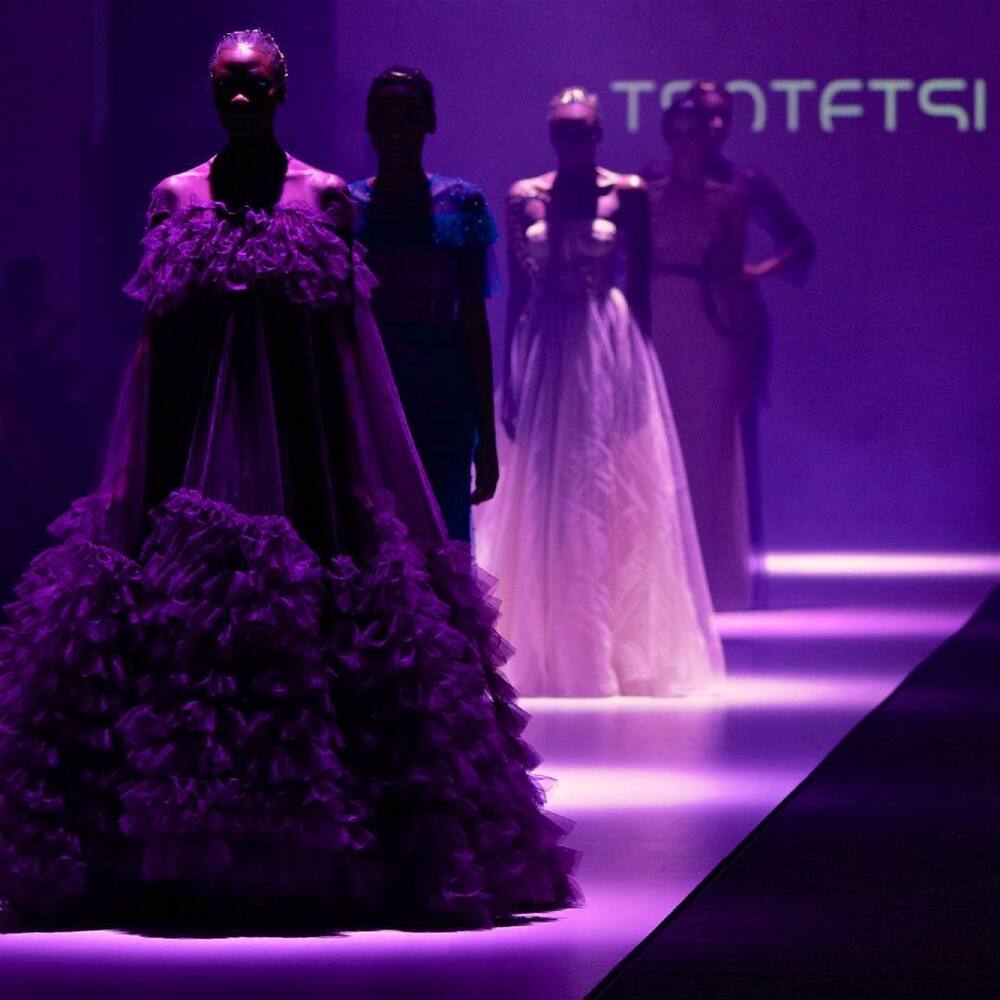 Khothatso is known not to follow any trends, but instead, his brand makes timeless pieces. He is so good that he got the beautiful supermodel Alek Wek to walk for him in the Mercedes Benz Fashion Week Africa.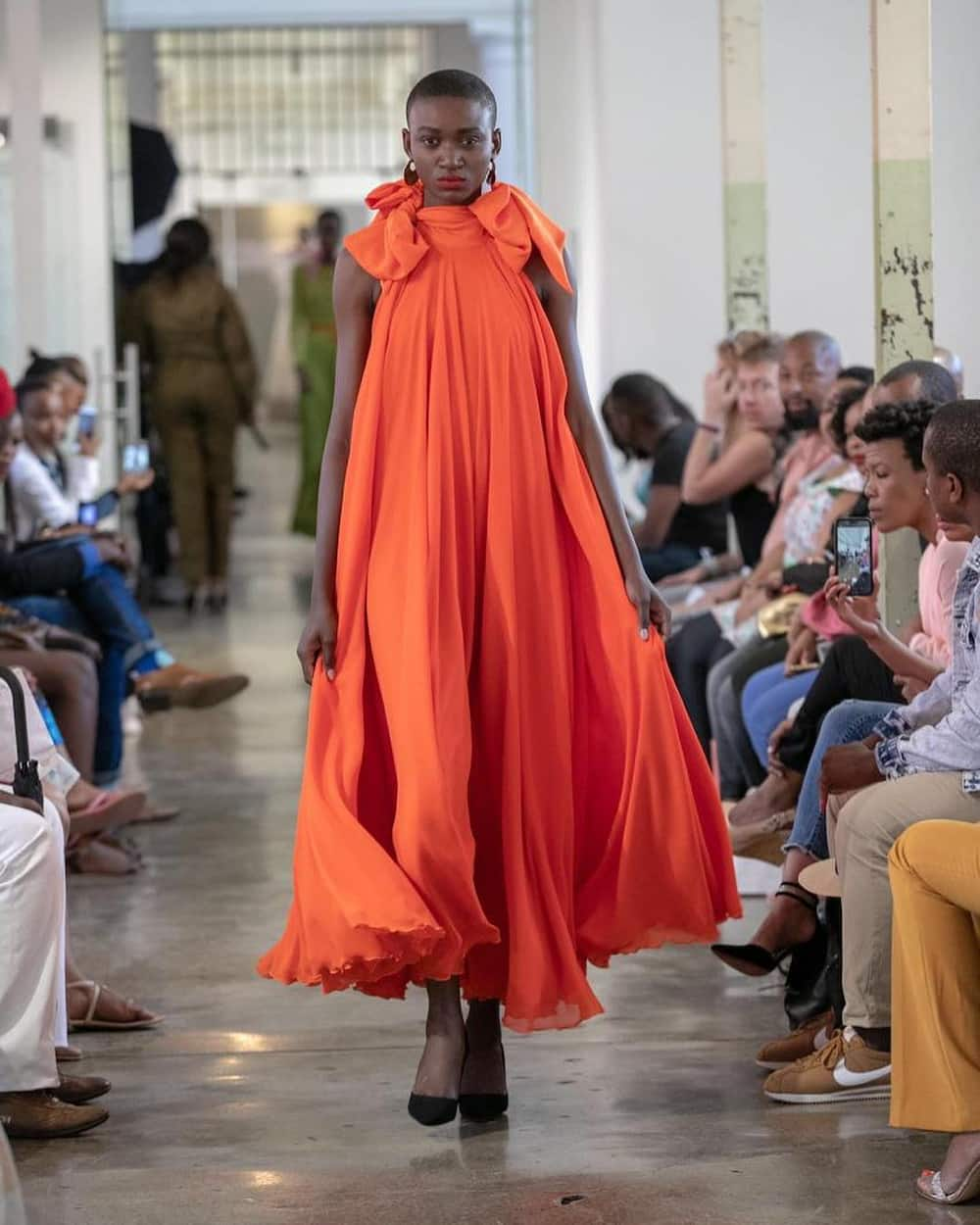 He says that his clothes relate to women on an emotional level by expressing how they feel on the inside. They make ladies look exaggeratedly beautiful and provide construction tricks to enhance the beauty that his clients already have.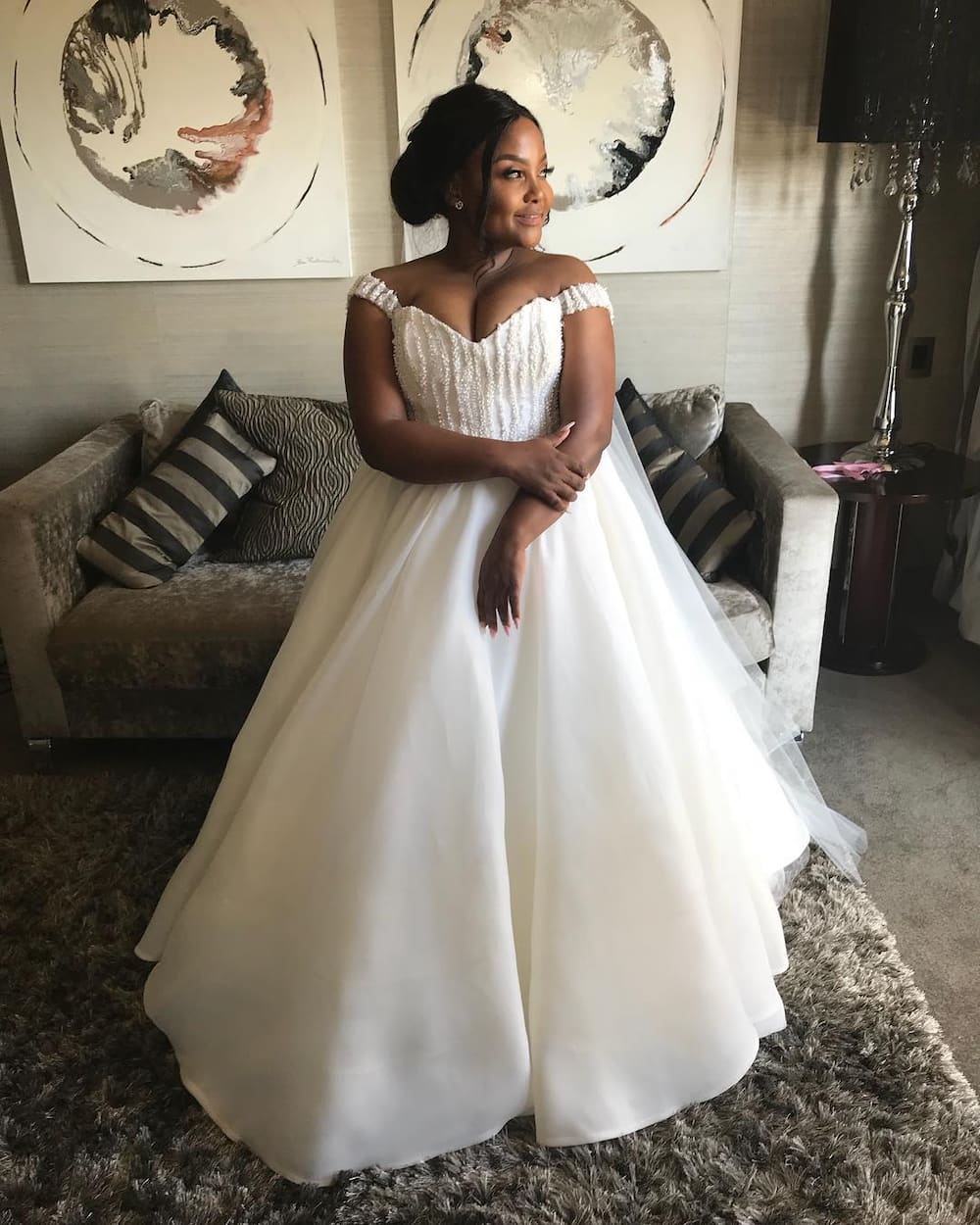 READ ALSO: David Tlale's mom passes on: Celebs share prayers and condolences
Rich Mnisi
He may have entered the game slightly after the others but still has made his mark in the industry. His proudly South African brands offer a contemporary, multi-disciplinary brand that offers buyers nothing but the best.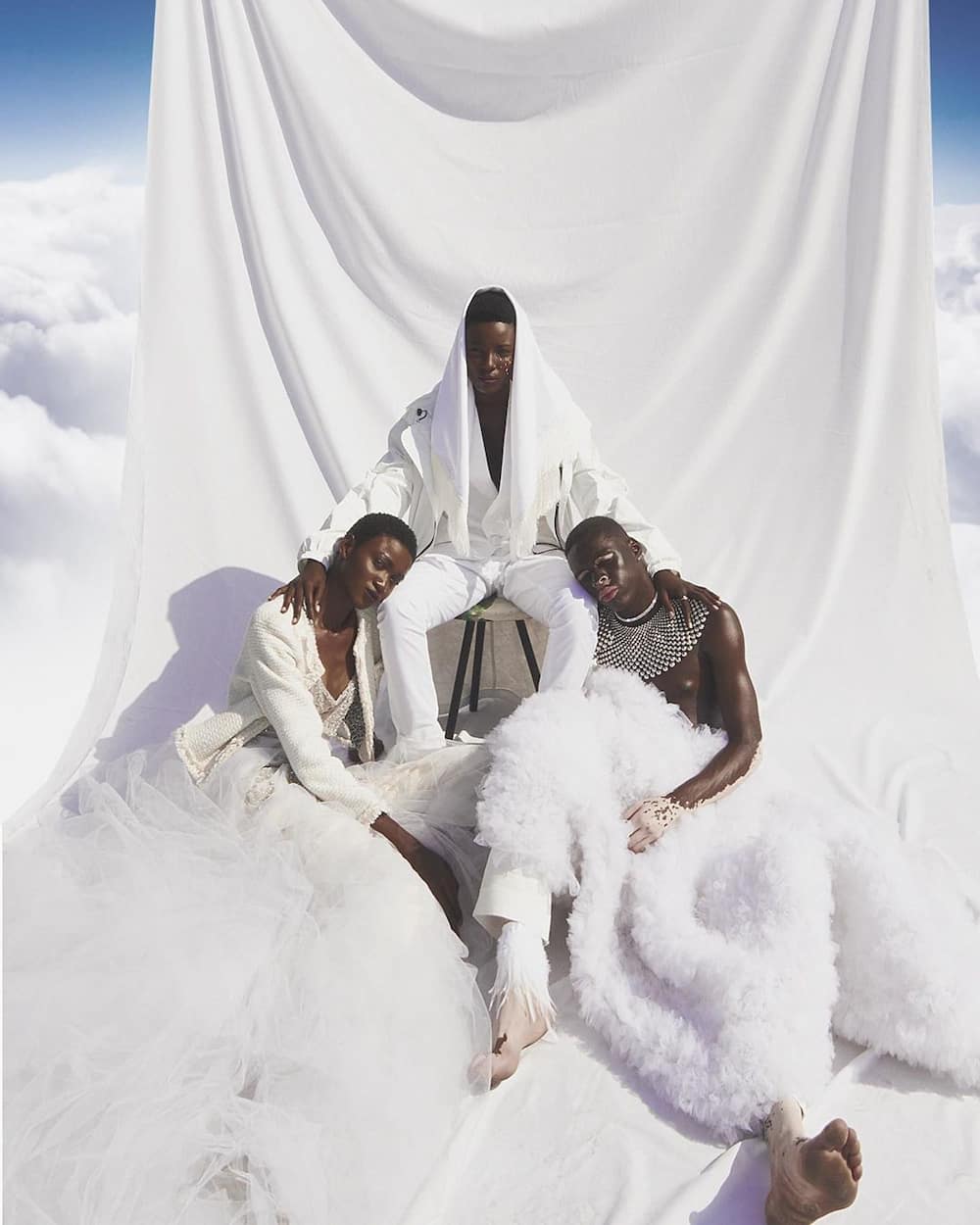 The brand is not afraid to use colour and fun in their outfits, which is why it is so successful. Rich won the award for African Fashion International Young Designer of the Year, 2014. His view of fashion is obtained from African heritage and culture, which tells stories of the past, now, and the near future.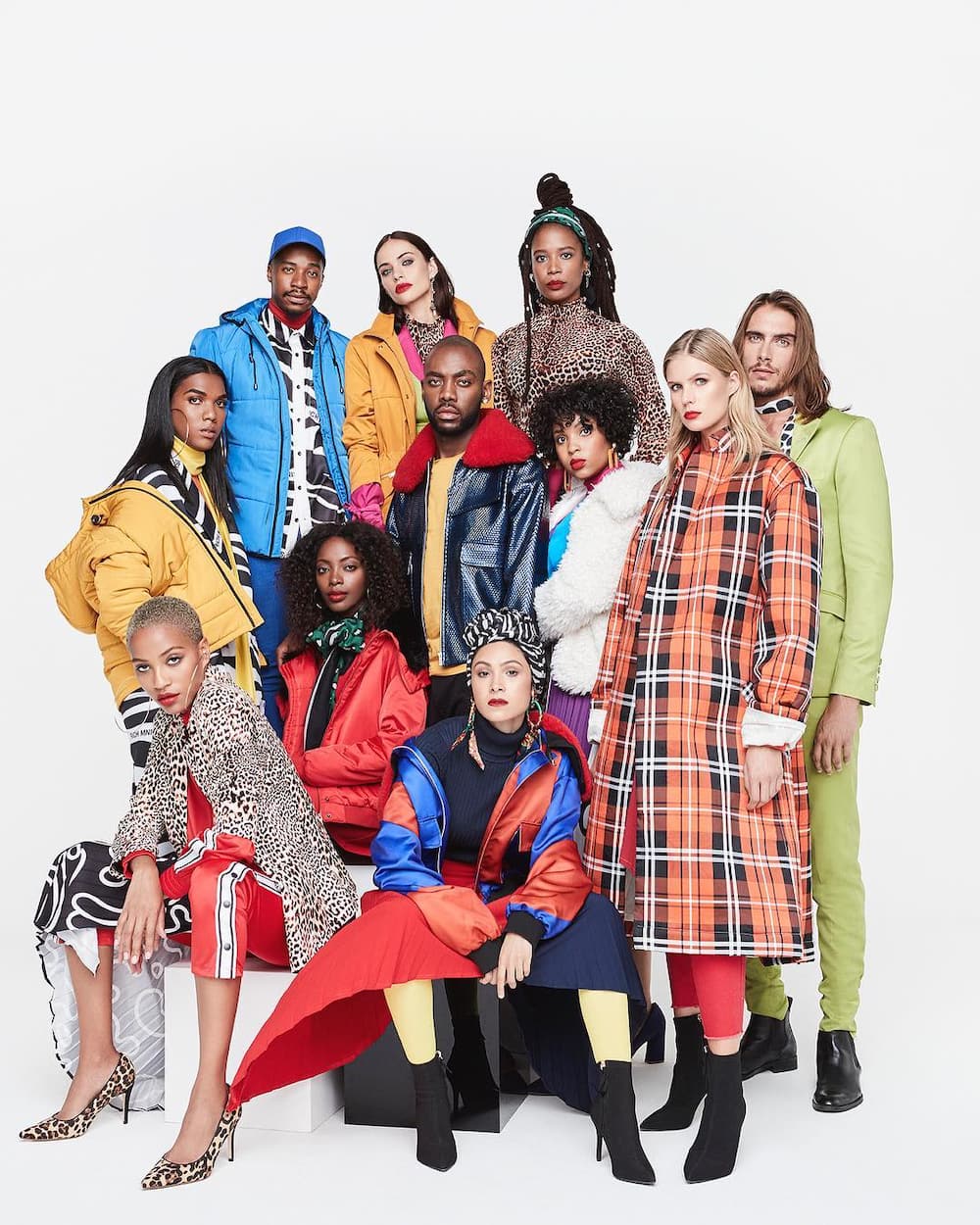 He has made it internationally because he was recognized by big magazines such as Marie Claire, ELLE, Vogue, Financial Times, GQ, BBC, and many others.
READ ALSO: Fashion designer Paledi Segapo suffers from AKA amnesia
MaXhosa by Laduma
This is a label founded by Laduma Ngxokolo. He saw a gap in the market for modern clothing for the Xhosa initiates. That was when he formed his label back in 2011, and he has since expanded so much that he sells in Cape Town, Johannesburg, London, and Tokyo.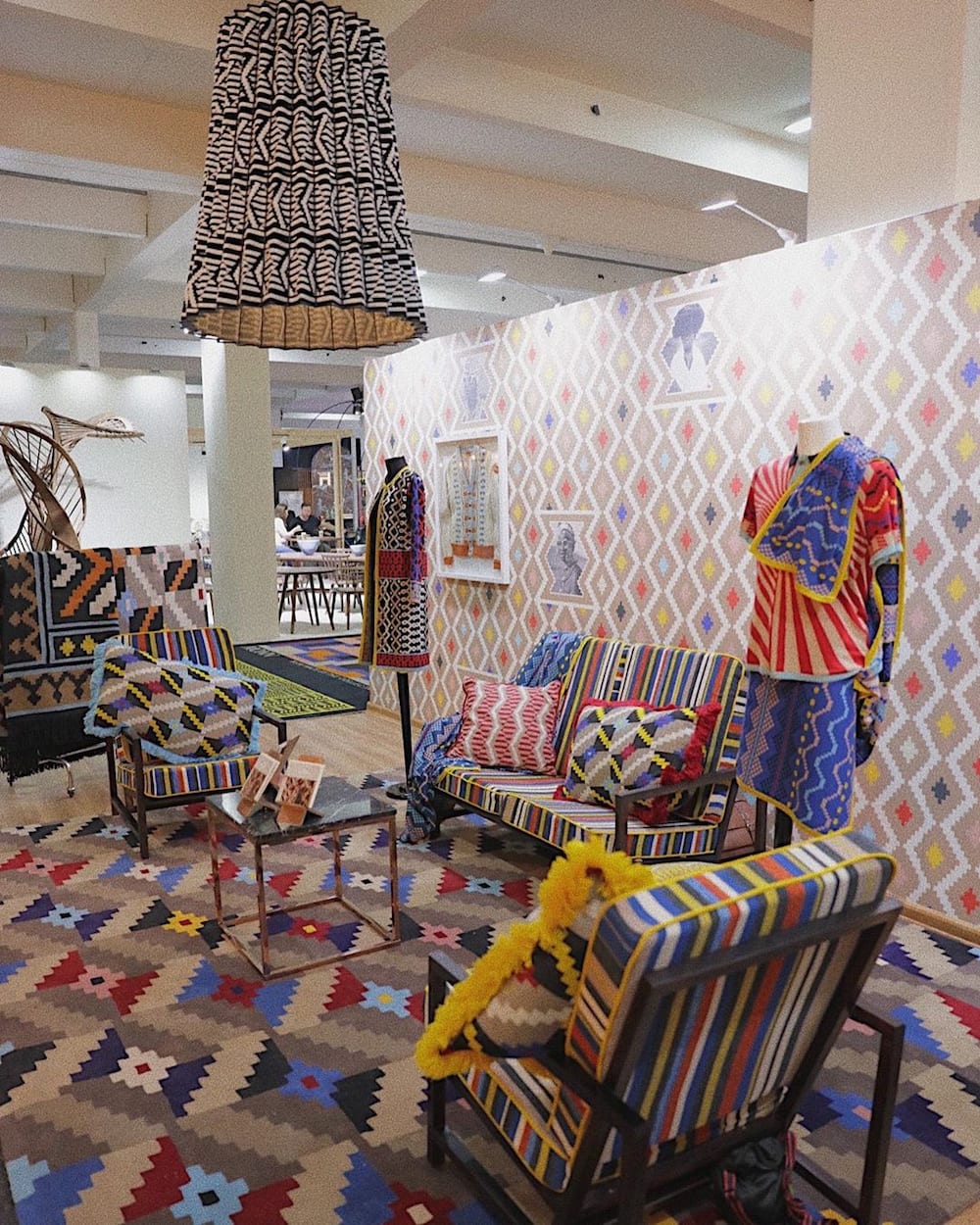 His meticulously crafted designs have actively challenged societal norms and perceptions, which make his brand one of the most loved ones by many.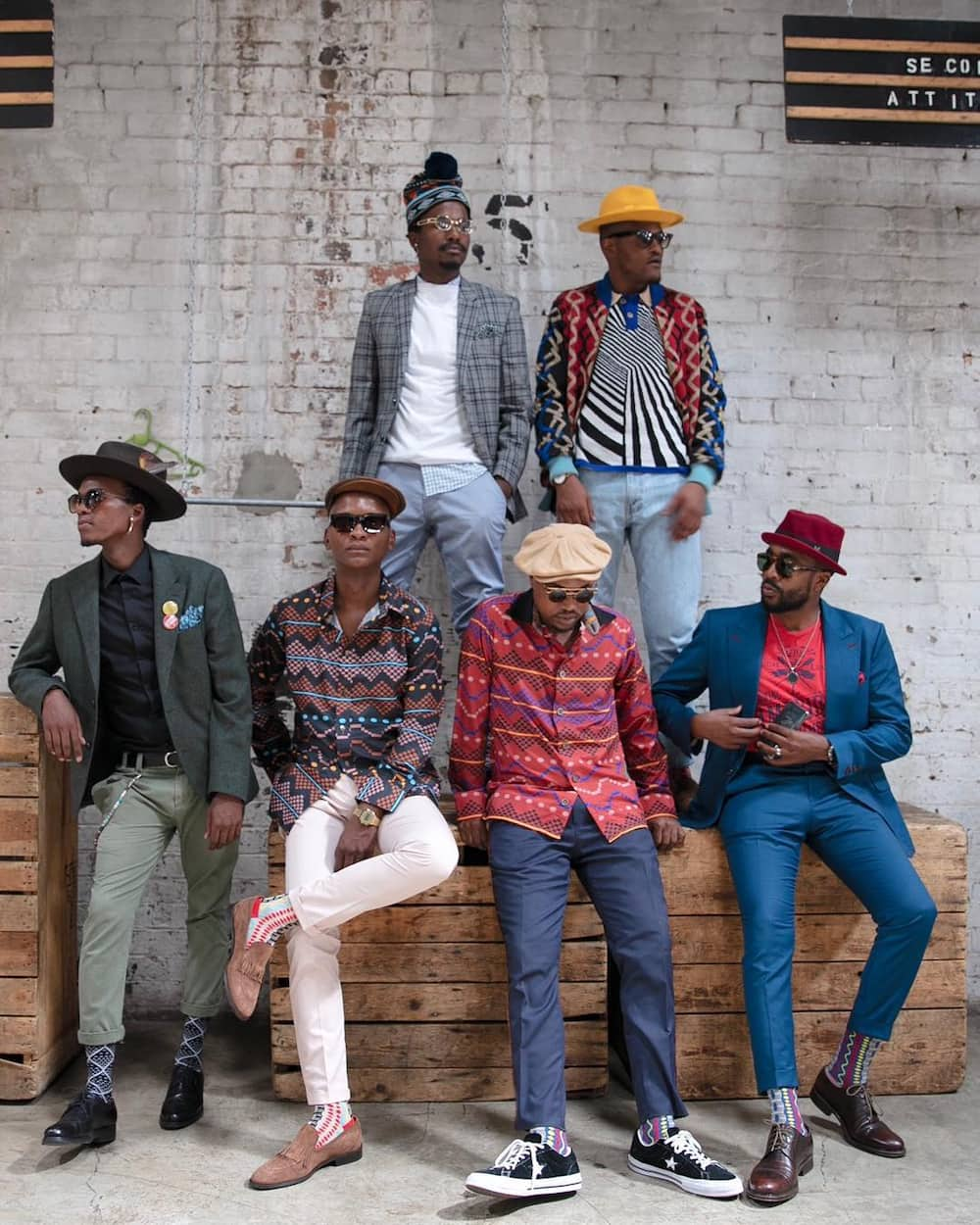 His fusion of modern culture with his tribal heritage has brought him tons of accolades, including the 2015 Vogue Italia Scouting for Africa prize and about eight other awards.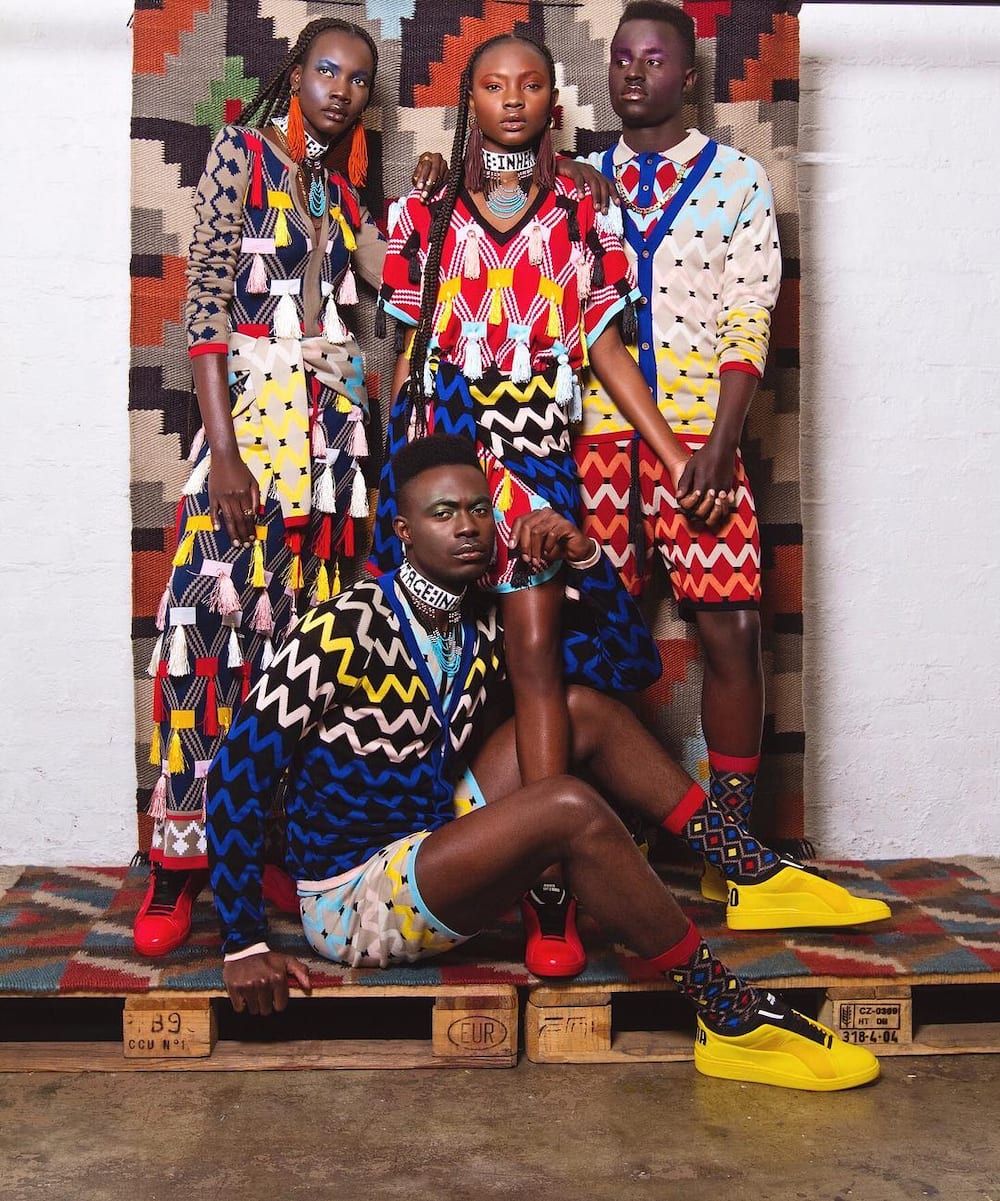 Those are some of the top clothing retailers in South Africa. If you do not own any of these labels, you should check the South African clothing brands online and get for yourself or your loved one a new piece of clothing.
READ ALSO:
Enhle Mbali's clothing collection to debut at upcoming SA Fashion Week
Young SA designer takes Denmark by storm with SA inspired outfits
Top 10 beautiful houses in South Africa
Top 10 clothing stores: Best online clothing shopping South Africa
Source: Briefly News