Learn the best way to invest a lump sum of money in South Africa
In South Africa, many individuals will be lucky enough to come into a relatively considerable sum of cash at some point in their lives. This substantial sum of money can be obtained from profits made by property sales, businesses, inheritance, etc. But then, how can you put this huge sum of money to good use? This article will provide relevant information on the best way to invest a lump sum of money in South Africa.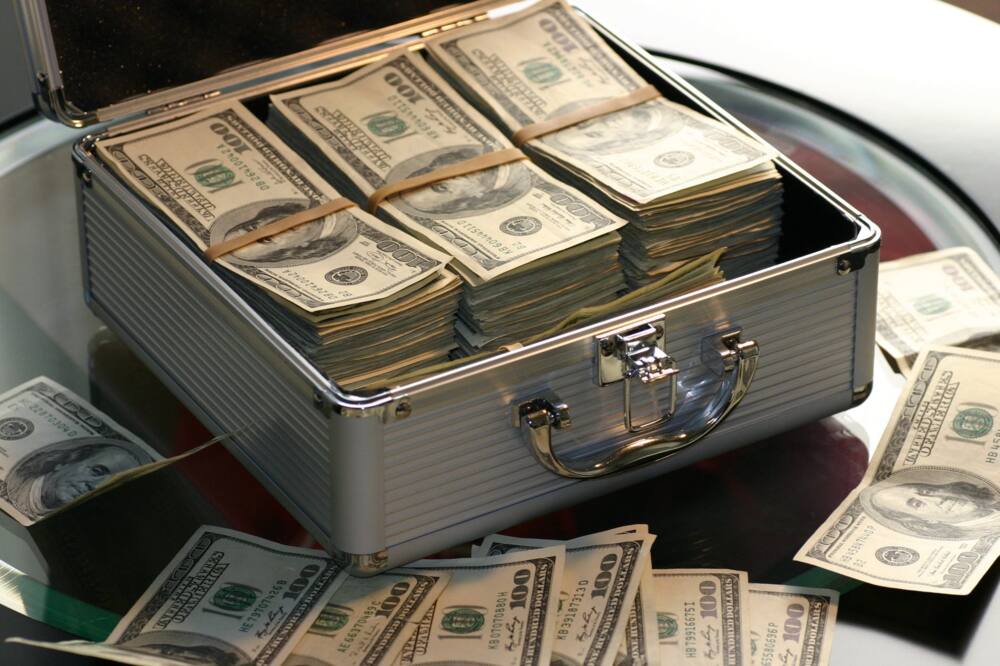 One good thing about being at the receiving end of a lump sum of money is that it can leave you in a better financial situation. At the same time, it comes with a unique set of challenges, including what to do with the money and how to make good investments. There will also likely be a temptation to spend all or a large part of it. However, if you can take advantage of the investment opportunities in South Africa 2020, there is a high chance that you can turn your lump sum investment into a bigger pile of money.
What is a lump sum amount?
This is the amount of money that is paid once and not in installments. Where can I keep a lump sum amount? The best place to keep a considerable sum of cash is in the bank. However, you must take a look at the various types of accounts and bank policies and then go for the one that best suits your needs.
READ ALSO: High demand products in South Africa to consider business opportunities 2020
What is the best way to invest a lump sum of money?
It is essential always to consider where to invest money to get good returns or safe investments with high returns. To avoid high-risk investments, it is advisable to consult with a financial advisor to help you make the best decisions on investment opportunities South Africa. Nevertheless, if you find yourself at the crossroads of decision-making, one of the surest things you can do when considering how to invest money in South Africa in today's world is to invest in equities and bonds.
Equities, also called shareholder equities, consist of stocks and shares. If you invest in equities, you are offered the opportunity to buy individual shares or stocks. Stocks are a collection of shares in either a company or different companies. Meanwhile, a share is a percentage of a company. On the other hand, bonds are a type of debt provided to a company to raise capital and finance long-term investments. Bond investment is based on a fixed interest rate payment, mostly twice a year, from the money being invested.
It is noteworthy to mention that all South African investments go through the Johannesburg Stock Exchange. However, a stock share cannot be purchased with the Johannesburg Stock Exchange (JSE), except for when you go through a registered broker. Hence, you need first to open an account with a registered South African stockbroker. You can find various stockbroker accounts available online and a list of authorized JSE Equity members on the official website of the JSE.
READ ALSO: How to register a business in South Africa
Which investments have the best returns?
Investing in different types of bonds and equities is considered by many financial experts as investments with the highest returns. However, many wealthy South Africans still prefer to build their portfolio with the aid of a reliable investment program. This can help maximize business gains as well as diversify between both equities and bonds. Below are some common types of investment programs you can start in South Africa today: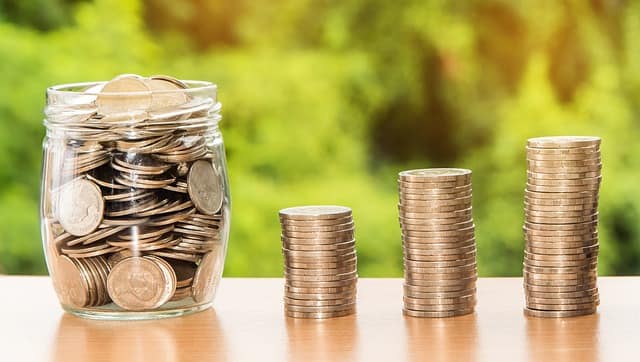 Mutual funds – low risk
With mutual funds, investors can pool their cash and build a large portfolio fund out of bonds, stocks, and other commodities. Interestingly, the value of the shares in a mutual fund does not fluctuate within a short time compared to shares and stocks bought on their own. Additionally, their value is measured against the net asset value (NAV). The net asset value examines the mutual fund's total value less any liabilities, such as employee debts and salaries. It then divides the difference by the number of investors shares.
Exchange-Traded Fund (ETF) – mid risk
An ETF is similar to mutual funds as it helps investors pool their money to get huge returns. Exchange-Traded Fund (ETF) consists of several stocks, bonds, and other commodities, such as cash value items and gold. When an investor purchases a percentage of this fund, he or she will likely benefit from the net asset value (NAV). Furthermore, returns are measured based on industry trends rather than the performance of individual companies.
How can I double my money fast?
One significant difference between Mutual funds ETFs is the money needed to invest. Mutual funds are costly, but the Exchange-Traded Fund (ETF) does not require a lot of capital, making it an excellent beginner option. ETFs are well regulated by the Johannesburg Stock Exchange (JSE) and they offer you a wide range of established companies with proven growth success.
Also, Rand Cost Averaging is commonly used for ETFs. With this strategy, you can invest a fixed amount every month, not minding whether stocks and bonds' price rises or falls. In this way, you average your total investment over a long period to ensure that you continue to benefit from it.
Top investment companies in South Africa
As a South African national, it is favourable to invest in South African rands within the country. But then, who is the best investment company? Bear in mind that the best investment company is that which offers high returns with minimum risks. With that in mind, here are some of the best and reliable investment companies South African government allows their operation within her territory: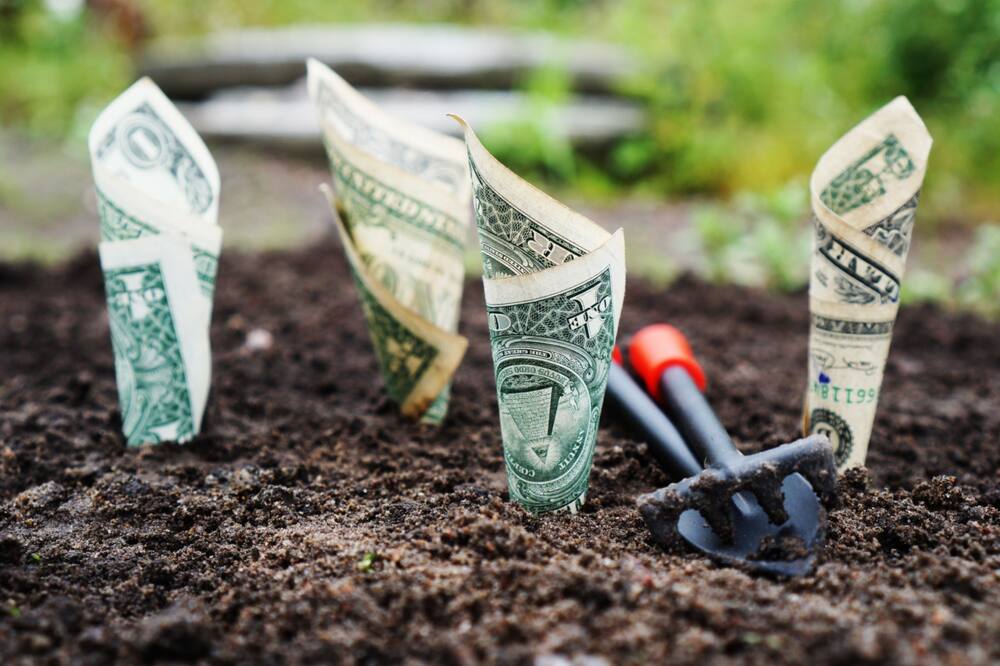 Coronation Balanced Defensive Fund
Allan Gray Balanced Fund
ABSA Money Market Fund
Coronation Balanced Plus Fund.
Investec Opportunity Fund
Foord Balanced Fund
Allan Gray Stable Fund
Prudential Inflation Plus Fund
Stanlib Corporate Money Market
IFM Technical A
What is the best thing to do with a lump sum of money?
If you are fortunate enough to receive a lump sum payment, you must think about how best to use it prudently to attain your financial and personal aims. One such way is to pay down your debt, if any. Paying off high-interest debt quickly is one of the best long-term investments you can make. Another thing you can do is to build your emergency fund. This can help you to cover the cost of urgent expenses without turning to credit cards. Finally, it is wise to invest in a reliable business with a proven track record for success.
The best way to invest a lump sum of money in South Africa is to invest in medium to long term assets such as equities rather than making short term investments. This gives your investment the chance to grow and also helps you to attain your financial goals eventually.
DISCLAIMER: This article is intended for general informational purposes only and does not address individual circumstances. It is not a substitute for professional advice or help and should not be relied on to make decisions of any kind. Any action you take upon the information presented in this article is strictly at your own risk and responsibility!
READ ALSO:
Check the best investment opportunities in South Africa 2020
15 best business opportunities in South Africa to start with
List of well known South African entrepreneurs
Source: Briefly News