Goldfields TVET College courses, application, prospectus, contacts
The current job market demands graduates with specific skills. Once you know where you want to base your career, it is crucial that you enrol for a relevant course in an accredited institution. Goldfields TVET College has proven to be suitable for the South African labour market. This article looks at the courses offered at the institution and how one can enrol.

Goldfields TVET College has been offering skill-based learning since 2002 across its four campuses, namely Welkom, Tosa, Meloding satellite campus, and Skills Academy. Anyone who is above the age of 16 years and has a minimum of Grade 9 pass can enrol at the facility.
Goldfields TVET College courses
The facility offers a wide range of programmes that are in tune with the skills sought by employers. They vary in duration and amount. For a full description of the programmes offered, get Goldfields TVET College prospectus on the school's official website or visit any of their four campuses and get a physical copy. Here is a list of some of the courses offered by the institution.
1. National Certificate Vocational (NCV) courses
The learner will gain a broad range of knowledge and practical skills required in a certain industry. The learning duration is usually 3 years. The minimum admission requirement is Grade 9. Courses offered under this category include the following.
Business studies
Marketing
Office Admin
Hospitality NCV
Finance, Economics and Accounting
Tourism Management
Transport and Logistics
Engineering Studies
Civil Engineering and Building Construction
Electrical Infrastructure Construction
Engineering and Related Design
Drawing Office Practice
Information Technology and Computer Science
2. NATED/Report 191 courses
Students will have 18 months of theoretical studies at the institution and another 18 months of relevant practical application in workplaces. The minimum admission requirement is Grade 9 for N1 and Grade 12 for N4 admission. The following are some of the courses under this category.
Business Studies
Business Management
Marketing Management
Management Assistant
Financial Management
Human Resource
Educare
Engineering Studies
Electrical Engineering
Civil Engineering
Mechanical Engineering
3. Occupational programmes
Goldfields TVET College offers the following occupational courses.
Short Skills
Bricklaying
Electrical
Welding
Plumbing
Carpentry
Painting
Plastering
Community development
Young Leadership Development programme
Learnerships
Early Childhood Development Level 4 and Level 5
Building and Civil Construction Level 3
Community House Building Level 2
Construction Roadworks Level 2
School Business Administrations Level 5
End-User-Computing Level 3
Welding Applications and Practices Level 2
Occupationally Directed Education and Training Development Practices Level 5
Public Administration Level 4
Apprenticeships
Electrical under Skills Development Practitioner (SDP)
Welding – SDP
Boiler – SDP
Plumbing – SDP
Hairdressing ARPL under Trade Test Centre (TTC)
4. Centre for Entrepreneurship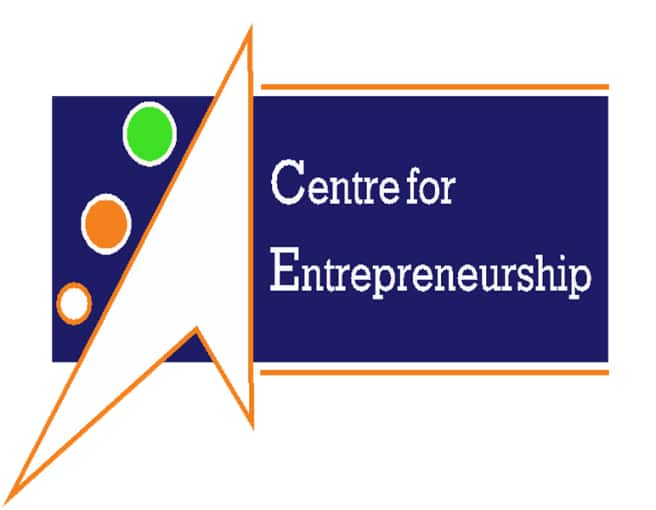 The centre is based at Goldfields TVET College Tosa Campus. It was founded in 2017 to help young people focus on being job creators rather than job seekers. The institution specialises in Renewable energy and generic. The programme targets the following groups.
Goldfields TVET College unemployed dropouts
Goldfields TVET College unemployed alumnus
Existing N3 to N6 electrical engineering students
Existing NCV Level 4 electrical engineering students
Local Youth SMME's and Youth informal traders
Goldfields TVET College online application 2021
Applications for 2021 intake were made in 2020. Keep checking the institution's website and Facebook page for the opening of Goldfields TVET College Welkom application window. Hairdressing APRL and Trade Test Center applications are open throughout the year.
After the submission of online applications, successful applicants usually go through the registration process. New students can use Goldfields TVET College student portals, where they will have unlimited access to the institution's resources.
Goldfields TVET College vacancies
The institution offers job opportunities to qualifying South Africans. Most jobs are advertised on the Goldfields TVET College Facebook page and website. Follow the guidelines given to place your application.
Students who are looking for job placement support can contact the following placement officers.
1. Mr Mxolisi Magwa
Tel: 057-910 1613
Email: magwa@goldfieldstvet.edu.za
2. Mrs Betty Ntebe
Tel: 057-910 6737
Email: betty@goldfieldstvet.edu.za
Goldfields TVET College contact details
The facility has four campuses, including Tosa, Welkom, Skills Academy, and Meloding Satellite. Its head office is located in Welkom, Flamingo Park. You can reach the institution using the following contact details.
Tel: 057-910 6000 (Central Office), 057-910 1600 (Welkom campus), 057-910 6700 (Tosa campus), 057-439 0931 (Skills Academy), 079 454 5342 (Meloding Satellite)
Email: admin@goldfieldstvet.edu.za
Goldfields TVET College official website: goldfieldstvet.edu.za
Goldfields TVET College address: 36 Buren Street, Flamingo Park, Welkom, 9459 (address for Goldfields TVET College Central Office Welkom)
Goldfields TVET College continues to offer customised and skill-based training that bridges the gap between learners and industry requirements. Enrol for a course of your choice today and realise your future dreams!
READ ALSO: What is the difference between FET, TVET and GET?
The South African education system is one of the most diversified in Africa. The nation's learning sector is managed by two sectors, the Department of Basic Education, responsible for lower learning, and the Department of Higher Education and Training. Briefly.co.za highlighted the difference between TVET, FET and GET, which characterise South Africa's curriculum. Read the article to know more about the system.
Source: Briefly News