Makwarela TVET College courses, application, status, contacts
Choosing the right institution of higher education paves the way for a brighter future. However, the primary focus should be on the courses and quality of education offered by the institution you select. The good news is that Vhembe Makwarela TVET College has been operating since 1963 and may have the perfect course to equip you with the relevant skills to outdo others in the labour market.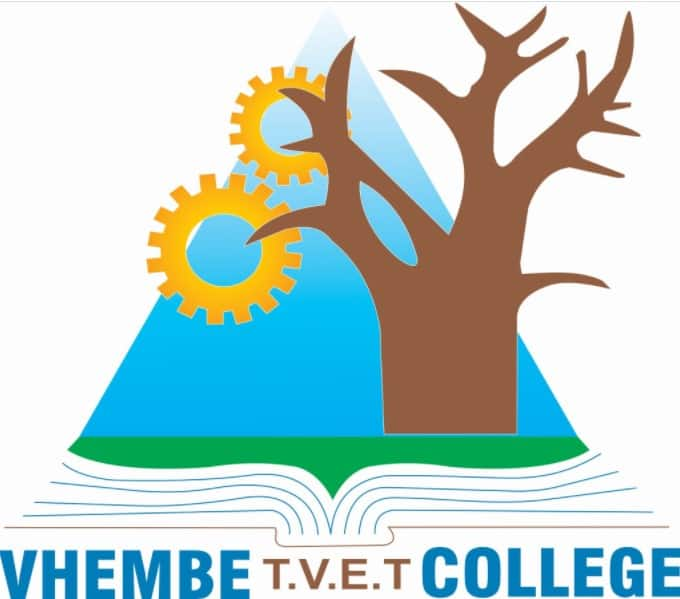 Makwarela TVET College is one of Vhembe's TVET College campuses. It is a government institution located in Thohoyandou, South Africa. The institution remains a top-rated institution with a long list of courses and programs for students to choose from. Find out everything there is to know about the institution.
Makwarela TVET College courses
Formerly known as Vocational College of Venda, Finyazwanda, and Technical College of Venda, the Makwarela TVET College is well known for its vast programs and courses ranging from business to engineering. The institution provides National Certificate Vocational (NCV) programs (36 months), NATED programmes (24 months), and NATED programmes (18 months).
NCV programmes- L2 to L4 (Business and Engineering Studies)
Civil Engineering
Electrical Infrastructure Construction
Engineering and Related Design
Finance, Economics and Accounting
Hospitality Management
Information Technology and Computer Science
Management
Marketing
Office Administration
Process Plant Operations
Tourism
NATED programmes- N1 to N6 (Engineering Studies)
Chemical Management
Civil Engineering
Electrical Engineering
Mechanical Engineering
NATED programmes- N4 to N6 (Business Studies)
Business Management
Clothing Production
Financial Management
Hospitality Management
Human Resource
Marketing Management
Management Assistance
Public Management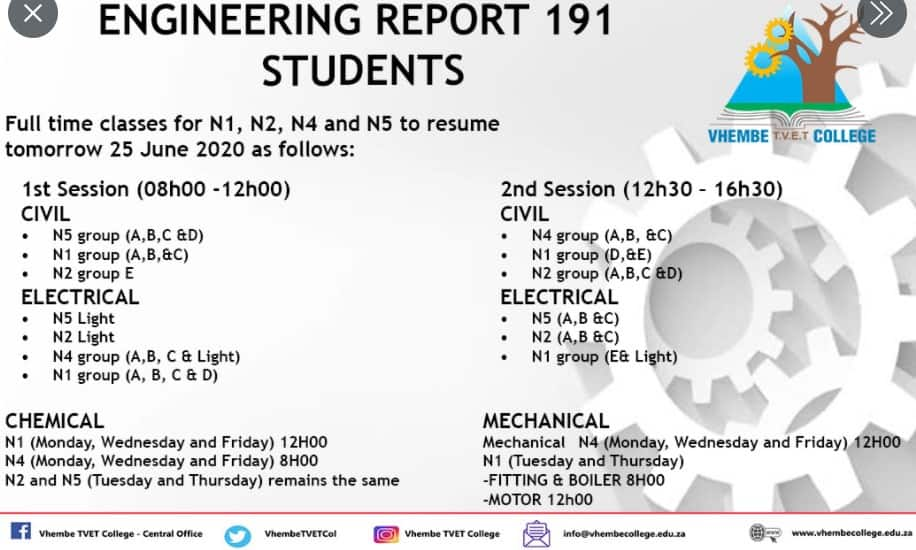 Makwarela TVET College online application 2021
Getting your application details into Makwarela TVET College is now easier than before, thanks to the internet. First of all, to apply at Makwarela TVET College, students are advised to ensure that their applications are sent out within the institution's application cycle to minimize the chances of getting rejected.
To get started with the online application procedure, visit the Vhembe TVET College official website and download the application forms.
To access the forms, you need Makwarela TVET College login details, including your student/ID/passport number.
Fill in the necessary fields and attach all the relevant documentation as indicated in the application form. Some examples of the documents you might be asked to attach are:
The latest academic results
A certified copy of your parent/guardian Identification (ID)
Proof of residence, and
A student-certified ID.
4. Once the documents have been attached, applicants should provide a functional email address and a valid phone number, which the college will use to contact you if you are admitted.
5. Once everything is complete, do a final check and submit your application.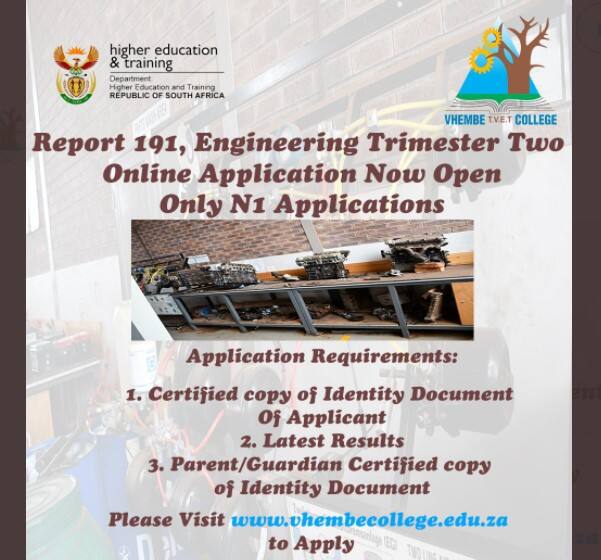 Makwarela TVET College application status
As an eager applicant, you will get curious about how far your application has gone. Makwarela TVET College application status involves checking if your application for admission at the institution has been accepted. Makwarela TVET College provides an application status portal to enable applicants to track and assess their admission status.
To check your admission status at Makwarela university, visit the admission status website. Fill in your login details, and you should see your name in the admission list if you have been admitted to the institution.
The student portal
Makwarela TVET College has a student portal for its students to perform specific tasks and actions at the comfort of their homes. Services that can be accessed via the portal include Makwarela TVET College registration of courses, fee payment, Makwarela TVET College pre-registration, and admission.
For a successful student portal login, you need a valid Vhembe TVET college student login ID and password. Browse the college login page, fill in the required fields, and hit the submit button. You will then be redirected to your official portal, where you can access the information you require or perform other actions you may be interested in.
Makwarela TVET College vacancies
Makwarela TVET College invites qualified applicants for various permanent and temporary posts. Currently, there are several academic and non-academic spots for interested applicants. Those interested in the academic vacancies can apply for college bursaries as well as scholarships. This move aims at helping students who are not able to afford the school fees to join the institution (bursaries are awarded throughout the year).
Suitable candidates can also apply for vacancies in learnership programs at the institution, giving them better employment opportunities after completing the programme. You can also apply for the vacancies in the apprenticeship programs at the institution to acquire the practical skills and theoretical aspects needed for many occupations.
Latest news
Makwarela TVET College invites qualified candidates who have applied for the institution's various programs to register for the 2020/2021 academic year. Applicants are invited to register for the NCV and Nated courses under business (finance, economics, and accounting), generic management office administration, and primary agriculture.
Applicants can also register for the NCV and Nated programs under engineering and NCV utility programs, such as tourism and hospitality services. Candidates who have successfully applied can collect their registration forms at the nearest Letaba TVET college campus on the Makwarela campus address.
For more information about the institution, download the Makwarela TVET College prospectus soft copy.
Makwarela TVET College contact details
Would you like to get in touch with the Makwarela TVET College administration office? For more information about Makwarela TVET College, please visit the official website or get in touch via phone or email.
Coordinates: -22.942689° 30.482583°
Telephone + +27 (0) 15 963 3490 / 1 or +27 (0) 15 963 7100
Fax 086 546 3217
Address: Private Bag X2201, Sibasa 0970 or Portion 15 OF 278 Mphaphuli, Sibasa 0970 Thulamela Municipality
Email: makwarela@vhembecollege.edu.za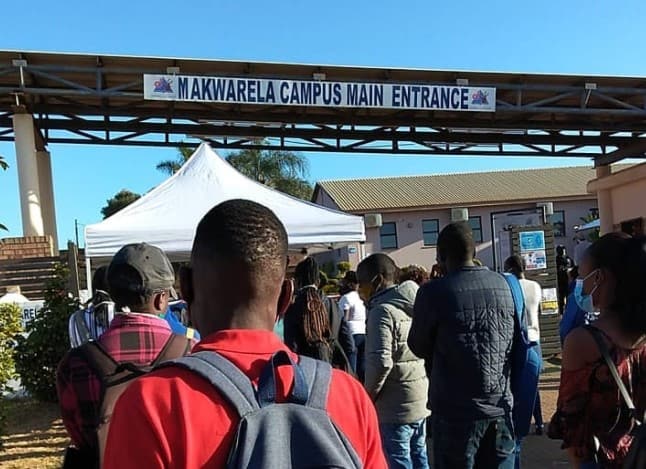 Getting into your dream institution is a big step towards your life goals, a decision that should be given all the attention it deserves. If you are looking forward to learning in one of the country's best environments, Makwarela TVET College is the right place to be.
READ ALSO: What is the difference between FET, TVET and GET?
Briefly.co.za explained the difference between FET, TVET, and GET. There are three bands of education in the country's curriculum: General Education and Training (GET), Further Education and Training (FET), and Higher Education and Training. GET grades include 0 plus grades 1–9.
FET Colleges were renamed Technical and Vocational Educational and Training (TVET Colleges).
Source: Briefly News