False Bay College courses, online application, fees, blackboard, vacancies
False Bay College (FBC) is one of the best institutions offering TVET courses in South Africa. The majority of the programmes provided fall under engineering, hospitality, information technology, business, education studies, safety in society, 2d animation, boat building, and tourism fields. These programs are accredited by Sector Education and Training Authorities as well as QCTO.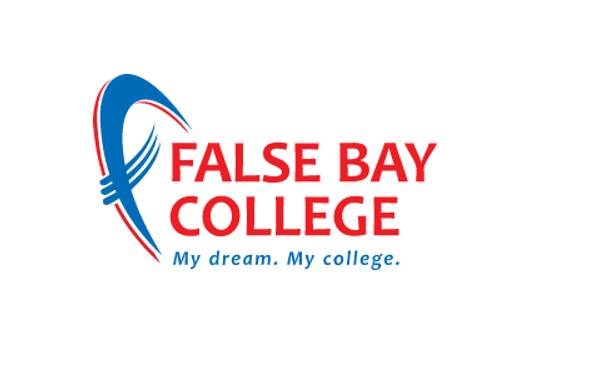 False Bay College equips all its learners with the right values, competence, and attitude. Their tailor-made programmes ensure that graduates are equipped with highly marketable skills which will make them employable in any sector. Here is what you need to know about False Bay College courses, application procedure, deadlines, fees, and blackboard.
False Bay College courses
FCB skills and vocational, occupational programs are a no match in the country. The courses are worth every cent you will pay to undertake them. They include the following:
School of distance learning
National N Diploma programs:
Human Resource Management
Business Management
Public Management
Management Assistant
Educare
Engineering Studies:
Electrical Engineering
Electrical Engineering
Motor Mechanic
Fitting and Turning
Plumbing
Part-time programs
These courses are best suited for people who are unavailable to attend regular classes regularly. Each FCB courses offers different part-time disciplines as illustrated below:
Fish Hoek Campus
National N Diploma:
Financial Management
Public Management
Human Resource Management
Occupational Programmes include:
CISCO CCNA 1&2
Certified Junior Bookkeeping
Certified Senior Bookkeeping
Muizenberg Campus
Tourism
GETC: Adult Basic Education and Training Level 4
Mitchell's Plain Campus
The following National N Diploma courses are offered here:
Business Management
Public Management
Financial Management
Human Resource Management
Khayelitsha Campus
National Certificate courses:
Business Management
Financial Management
Public Management
Human Resource Management
Occupational programmes include:
Minimum: HETC: ECD level 5
GETC: Early Childhood Development Level 1
Maths Lit and Communication; ABET level 3 / Grade 9
FETC: Early Childhood Development Level 4
HETC: Early Childhood Development Level 5
School of Business
National Certificate in Finance, Economics & Accounting
National Certificate in Business Management
National Certificate in Financial Management
National Certificate in Public Management
National Certificate in Management Assistant
Junior Bookkeeper: Level 3
Senior Bookkeeper: Level 4
Accounting Technician: Level 3
N4-N6: Human Resource Management
Bookkeeping: Level 3
Office Administrator: Level 5
National Certificate in Office Administration
GETC: Adult Basic Education and Training
National Certificate in Merchandising
National Certificate in Wholesale and Retail: Help Desk
Engineering studies
National Certificate N1-N3
National Certificate in Electrical Engineering
National Vocational Certificate in Electrical Infrastructure Construction
National Vocational Certificate in Motor Mechanics
National Vocational Certificate in Fitting and Turning
National Vocational Certificate in Fabrication
National Certificate in Automotive Spray Painting L2
National Certificate in Furniture Making (Wood)
Competency-based modular training
Trade Level Testing
National Certificate in Building and Civil Construction
National Certificate in Mechanical Fitting
National Certificate in Rigging
National Certificate in Welding Application and Practices
Hospitality and Tourism
National Vocational Certificate in Hospitality
Hospitality and Catering Services
Tourism
National Vocational Certificate in Tourism
Assistant Chef
Education studies
Early Childhood Development: Level 1-5
Educare
CAPS TRAINING
National Diploma in Early Childhood Development Level 5
Information Technology
Cisco CCNA - Discovery 1 & 2
National Vocational Certificate in Information Technology & Computer Science
Higher Certificate: Information Technology Services Management
National Certificate in IT Systems Support
National Certificate in Technical Support
National Certificate in End User Computing
Funded ICT programs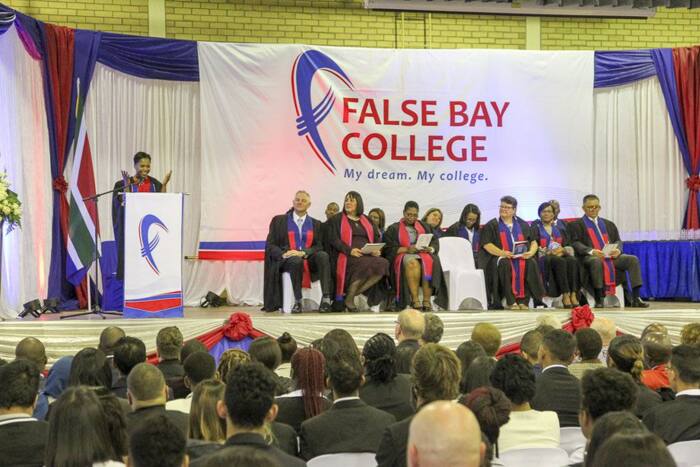 End-User Computing: Computer Literacy
Technical Support: Hardware and System
Microsoft Word & Excel Processing
Other courses
Yacht & Boat Building
Safety in Society
2D Animation
Pre-Vocational Learning Programme
False Bay College registration requirements
Before you register, you must meet the following prerequisites:
For a National Certificate in business:
You need a grade 12
Financial management students should have done accounting
CISCO applicants only need English proficiency
Education courses applicants need:
Maths, literature, and communications for level 1 prospects
For level 5, an applicant must have HETC and ECD level 5
Grade 12 is needed for level 4
To qualify for any engineering program, you need to pass the following assessments:
Interviews are also held for specific programs in the Department of Hospitality and Tourism.
Other than the above course requirements, you will also need certified copies of:
Birth certificate, passport, or ID card
If you do not have any of the above, then you need proof of application for an ID or passport.
Your most recent academic results
Certificates and qualifications
Municipal billing document or another account statement
False Bay College application deadlines
The application process for the 2021 academic year closed on 30th September 2020. Follow FBC on social media to know when the other application process will open.
False Bay College online application procedure
Follow the steps below to the latter:
Connect to the web: You will need less than 100MB to complete this procedure. Make sure the service you are using has speeds of above 1MBPS. You can connect your computer to the internet via Bluetooth tethering, hotspot, and LAN connection.
Launch your browser: You can use Google Chrome, Opera, or Safari.
Go to the application portal: You should use the official address to do so.
Specify the field of interest: Choose the course you want to pursue from the drop-down menu in the "Step 1" tab.
Select the campus: For some courses which are offered on only one campus, this will be pre-entered for you. If not, just choose the specific branch you want to learn from.
Pick out your qualifications: Select one qualification you have from the drop-down options. If you do not have any, then consider picking another course.
Indicate the mode of delivery: This could be Full Time, Part Time, or Exam Only depending on your preferences and tastes.
Choose the intake year: This is the year you wish to start learning at the institution.
Tap "Next": You will clearly see this green button below the last field on the page.
Enter your name details: Select your appropriate title, enter your first name, middle name, and surname. The information entered here should be the one that appears on your national ID, passport, or birth certificate.
Provide your contact details and address: Type in your mobile number, alternate numbers, email address, residence address, country, province, city, suburb, and postal code. Also, answer the residential questions that follow these fields.
Mention your disabilities: Tick any incapacity you might have. If you do not have any, select "None."
Specify your nationality: Choose your country of origin, race, and enter your passport number. This step is only meant for international applicants. If you permanently reside in South Africa, then skip it.
Select your date of birth: Scroll through the calendar popup to your year and month of birth. Tap on the date you were born. Pick out your gender and move to the next step.
Enter your employment status: This can only be Employed, Studying, or Unemployed. You can enter some comments in the next field regarding your choice here.
Provide your Parent/guardian details: Enter his/her title, first name, surname, email address, and mobile number(s).
Give out your education details: Select your highest level of qualification, year of completion, and the institution or school you attended.
Complete document uploads: You need to upload the following documents in PDF:
Residence proof
National ID document
Study permit if you are a foreigner
Statement of result or your diploma certificate
19. Tap "Submit": This button is at the bottom of your screen.
False Bay College course fees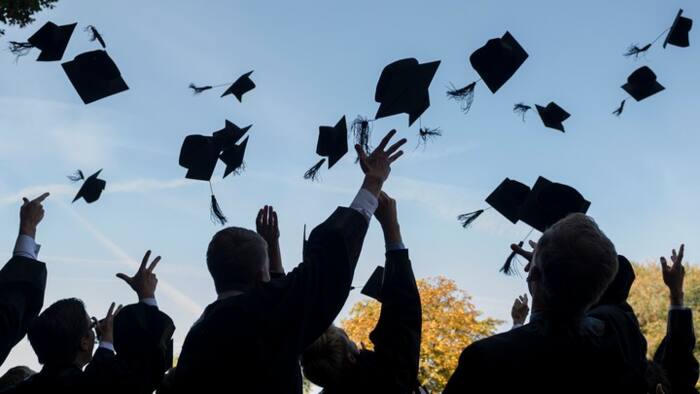 You will shell out the following amounts to study in this TVET college:
Funded programs - free
One-year business courses - R4,985 per module
Pre-vocational learning program - R5,333
Office Administration - R10,248 per year
Finance, Economics, and Accounting - R11,465 per year
National N Diploma Business courses - R3,115 per semester
Education programs - R3,784 per semester
Part-time students - R968 to R17,010 per subject
Yacht and Boat Building - R36,164 per year
Safety in Society - R10,500 per year
Higher Certificate Information Technology Services Management - R23,034
Information Technology and Computer Science - R15,692 per year
2D Animations - R34,517
National Vocational Certificate in Tourism - R14,887 per year
National N Diploma in Tourism: R6,848 per semester
Hospitality - R19,421 per year
Hospitality and Catering services - R7,028 per semester
National Certificate in Engineering courses - R2,100 per trimester
National Vocational Certificate in Engineering studies - R20,567 per year
National certificate NQF Level 2 to 4 Engineering studies - R34,517
Competency-based modules - R17,571 to R18,263 per term.
As a new student you are expected to pay the following percentages of fees on registration:
National Vocational Certificate programs - 20%
All one-year course - 20%
Semester programs - 25%
Trimester - 50% on registration, the other 50% should be paid within one month after you start learning.
Quarterly programs - 50%
Companies - 100% before commencement of the course
False Bay College NSFAS
NSFAS is a public agency under the Department of Higher Education and Training. It provides financial support to deserving students at TVET, college, and university levels.
To qualify for funding, you must be:
A South African citizen
SASSA grant recipient
Your combined household income should not be more than R350,000 annually.
If you have any disability, then your combined household income should not surpass the R600,000 mark per year.
If you first registered for university in 2018 and your annual combined household income does not exceed R122,000 annually.
False Bay College blackboard
FCB has incorporated e-learning in all its courses to offer support to lecturers and students in teaching and learning.
You will use Blackboard, a Learning Management System (LMS) in conjunction with face-to-face lessons in classrooms for any program that you will take.
With access to the blackboard, you can:
Download lecturer notes and other course materials
Submit assignments
Take online tests
You can access the platform 24/7 via the following steps:
Open your browser and connect to the internet
Use the official Blackboard address
Login to your account: You will receive your login credentials as soon as you are admitted.
False Bay College vacancies
If you are looking for job opportunities in FBC, then you can view them online by navigating to their website. Once on their homepage, click on "Vacancies" from the main menu.
Only online applications are considered. If you do not receive feedback in 60 days, then consider your application as unsuccessful.
False Bay College contacts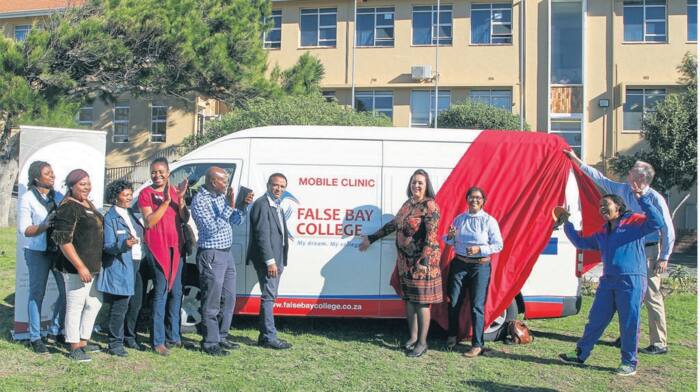 If you have questions, complaints, or experience technical glitches during the application process, reach out via the following channels:
Central office
Physical Address: Main Road, Muizenberg 7945
Postal address: Private Bag X25, Tokai 7966
Phone: 021-787 0800
Website: falsebay.org.za
False Bay College courses serve as a gateway to employment and business development. To enrol in any program listed above, make sure you meet the stated minimum requirements and apply via the FCB application portal.
READ ALSO: Complete list of colleges in Pretoria
Briefly.co.za reported on January 6, 2020, about the list of colleges in Pretoria. Pretoria has some of the best colleges, offering quality education that allows one to be a productive employee in South Africa. Moreover, the colleges in Pretoria have contributed tremendously to the improvement of the economy of South Africa.
Source: Briefly.co.za