Here is the cheapest way to build a house in South Africa
Building a classy home takes in huge investments, but that should not always be the case. It is still possible to build your dream house without digging to the very bottom of your pockets. Focusing on the cheapest way to build a house in South Africa will save you from unnecessary financial burdens.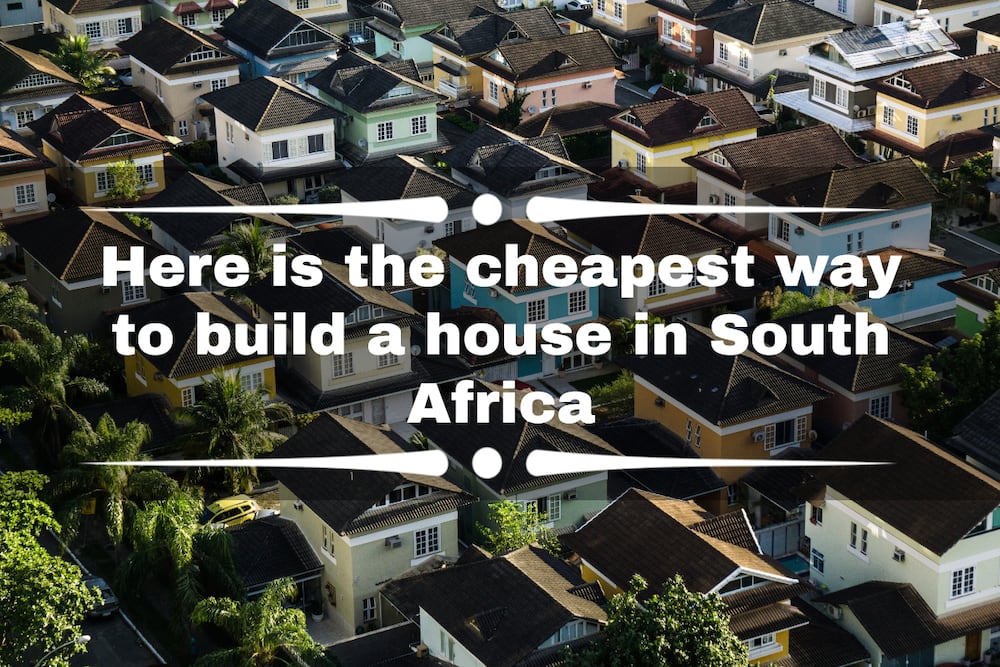 The prices of constructing a house have been changing over the years. The good news is that you can still bring up your home at a low cost. However, you will need to develop the necessary level of awareness on all the associated expenses beforehand. This step is crucial in scrapping all avoidable costs that may be pulling the prices higher.
Building costs South Africa
Building a house is easier and far much cheaper when you have a clear plan at hand. It is, therefore, essential to narrow down all the requirements before starting to lay the first stone. This strategy is useful in projecting the cost and avoiding any unforeseen financial crisis.
READ ALSO: How much does it cost to build a house in South Africa 2020?
How much does it cost to build a house in South Africa 2020?
The cost of building a house in South Africa varies greatly depending on various factors, including the following:
Materials used
The site landscape
The size of a house
The design of a house
External factors of the economy, politics, and legal aspects
Nonetheless, it is still possible to minimize the volume of cash that goes into a building.
The cheapest way to build a house in South Africa
Low-cost houses are convenient to build, but it is essential to ensure that the structure is of high quality. Cutting down the possible costs is the best way of achieving a beautiful home at low prices and without settling for something that you will regret in the future.
1. Buy a readily surveyed land
The survey, fencing, excavations, drainage systems, and bush clearing takes in so much cash. You can cut down most of these expenses by acquiring plots that are ready for construction, and the surveying costs and hustles have already been dealt with by the seller.
2. Adjust the size to fit your budget
Bigger houses are more costly than smaller ones. Therefore, it is better to adjust the floor space of your houses to suit your budget. Starting to build a large home without enough investment is a recipe for frustrations. Adjust the size and cost of your house with a trusted contractor to avoid ending up with an incomplete project.
3. Storey houses are cheaper
Going tall is the best way of building a cheaper home in South Africa. The type of housing comes with more inexpensive roofing and will save you from unnecessary external finishes that may hike the costs.
4. Choose simpler designs
Complicated plans are costly to design and implement. For this reason, choosing easier maisonette and bungalow designs that are less complicated is fine. Make the floor simpler to cut the construction and roofing costs.
5. Use cheap building materials
There are several options for alternative building materials South Africa to cut your budget. Besides, it is okay to recycle materials where necessary. Another cost-effective approach is hiring instead of purchasing for one-time use. Some of the cheap building materials include:
Prefabricated materials
Old shipping containers
Concrete slabs or fresh concrete
Reclaimed timber or bamboo
Stone textures, natural stone, or traditional red brick
Corrugated metal or industrial iron
Thatch roof
READ ALSO: The best 20 construction companies in Gauteng
How much does it cost to build a small house in South Africa?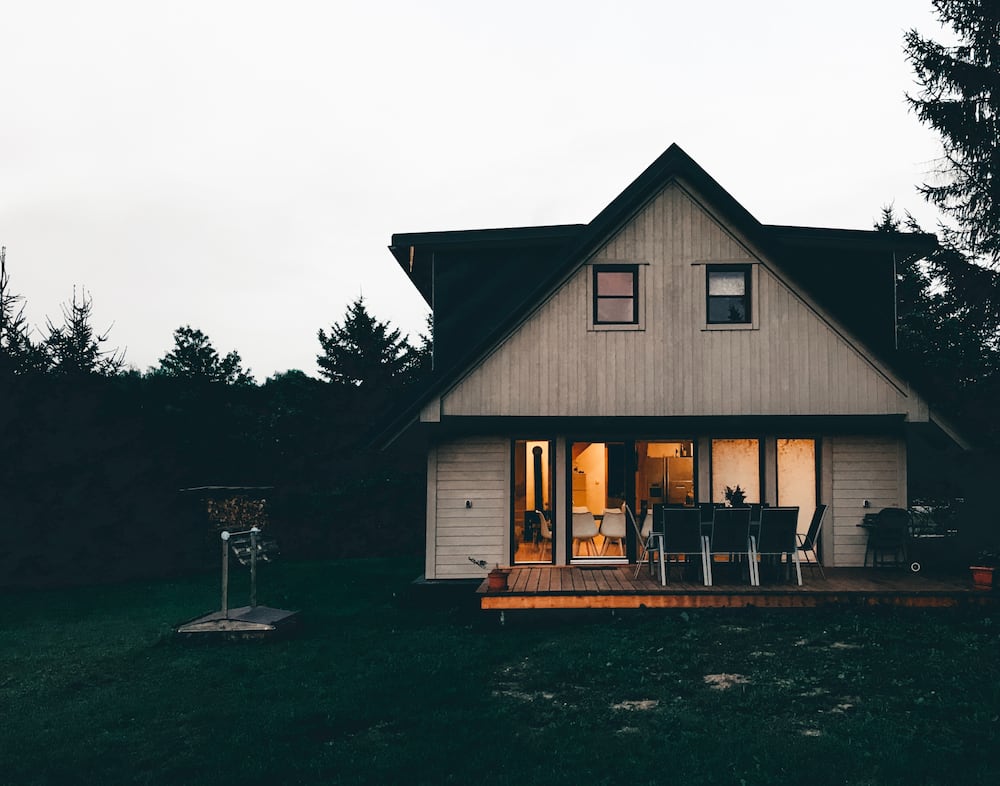 The cost of building a small home in the country has been increasing steadily in recent years. The latest statistics indicate that it costs about R7,793 per square meter to set up a decent small home in the country. Other sources indicate that in 2020, it costs about $100 to $200 per square foot to build a decent house and $200 to $500 per square foot for a customized luxurious home. Note that these are just average approximated amounts. The cost will vary depending on the factors already mentioned above.
FAQs
Here the most common questions.
What is the cheapest type of house to build?
Every class of housing comes with a unique price tag per square meter. The approximate building costs per square meter for different kinds of homes are:
Flats (R8,163/m2)
Townhouses (R6,802/m2)
Office spaces (R8,092/m2)
Shopping space (R7,364/m2)
Free-standing houses (R5,932/m2)
How much it cost to build a 3 bedroom house in South Africa
Among the fastest-selling house plans are three-bedroomed houses. Therefore, it is important to know the cost of building these houses. Statistics from house owners have revealed that building a beautiful 3-bedroom house takes in between $150,826 and $434,187. In South African Rands, the amount is between R2,546,000 and R7,329,241 as of 10th July 2020. These prices could be lower if you cut all those avoidable expenses, and always remember that prices are subject to year-year rises.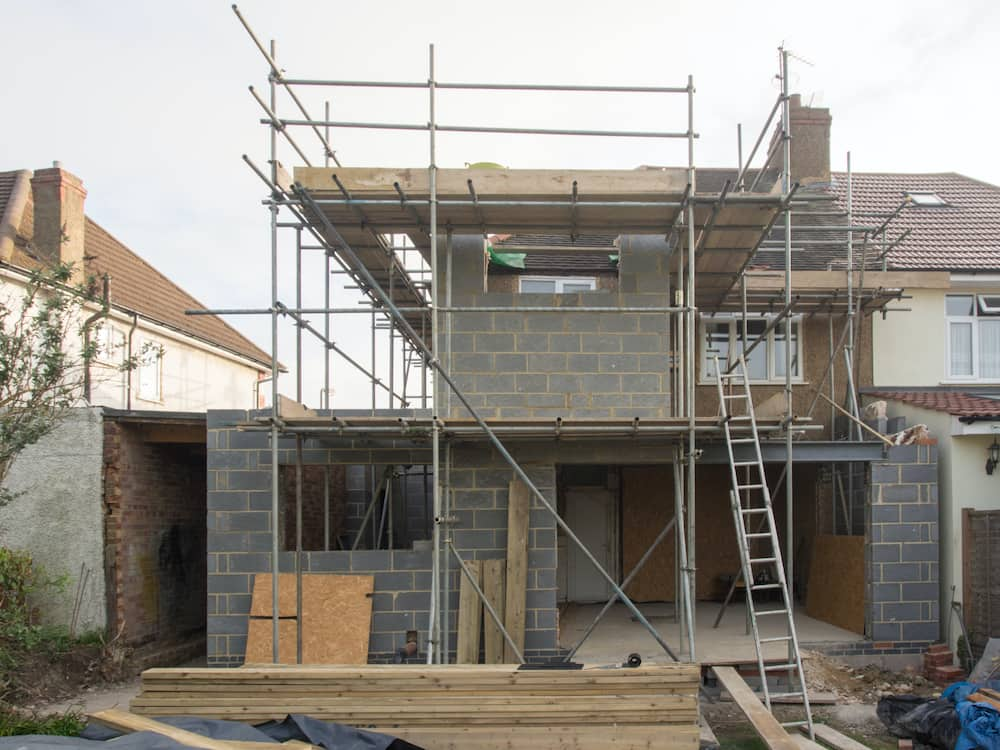 Is it cheaper to build or buy a house in South Africa?
The current market prices indicate that it is 15% cheaper to buy a ready house than to start building one from the ground up. However, most ready homes do not come with the features of one's dream home. For this reason, most people still prefer to build their homes instead of bidding on ready houses.
Is now a good time to build a house?
Yes. Now that the real estate market is slowing down, and building a home is much cheaper. That may significantly lower your expenses. Use the current go-slow situation to your advantage by setting up a quality home when the prices are still fair.
READ ALSO: Top 10 beautiful houses in South Africa
Choosing the cheapest way to build a house in South Africa is better than ending with an incomplete project. Start by assessing all the possible costs and deciding which one to cut for an affordable but still quality home.
DISCLAIMER: This article is intended for general informational purposes only and does not address individual circumstances. It is not a substitute for professional advice or help and should not be relied on to make decisions of any kind. Any action you take upon the information presented in this article is strictly at your own risk and responsibility! There may be information in this article that was paid for.
READ ALSO:
Emtee house 2020 - pics and worth
What is the tallest building in South Africa?
Top 5 construction companies in South Africa 2020
Top 10 construction companies in Pretoria
Source: Briefly News