Who is Sonny Bill Williams wife Alana Raffie? Her age, background, business and pics
Are you a fan of heavyweight boxing? If so, I bet you know who Sonny Bill Williams is. Not only is he a heavyweight boxer, but also a New Zealand rugby union footballer and a former rugby league footballer. Definitely, this New Zealand sportsman is a well-built athlete with fine, distinct abs, and many would like to pry into his love life. So, who is Sonny Bill Williams wife?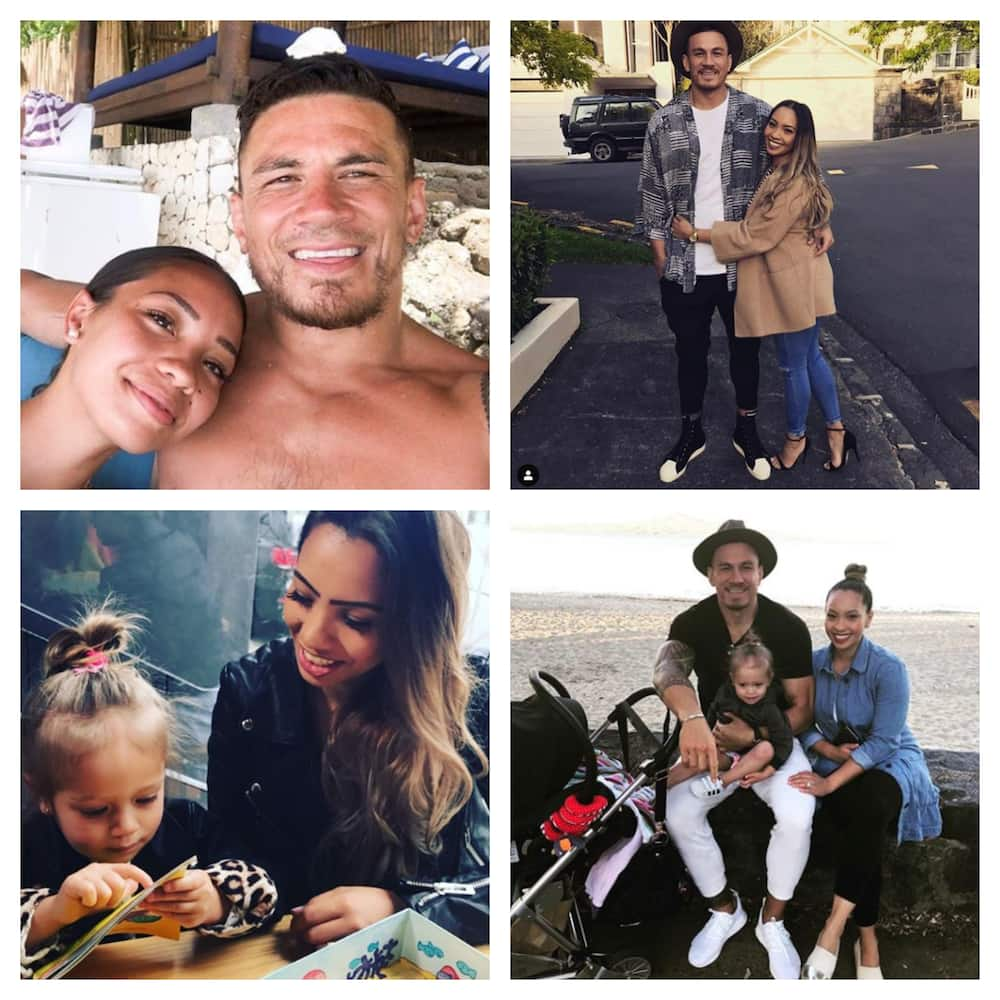 We hold sporting heroes with a certain level of admiration owing to their prowess in the field. But what of their daily lives at home? Most sports personalities have busy schedules, and therefore, they rely on the spouses for support while playing miles from home and away from loved ones. Here are some comprehensive details of Sonny Bill Williams wife Alana Raffie, as well as their happy family.
READ ALSO: Who is Vin Diesel's wife Paloma Jiménez? Her age, movies and photos
Who is Sonny Bill Williams wife?
Alana Williams, formerly known as Raffie, is wife to Bill Williams. The two got married in a secret ceremony held in August 2013 after dating for approximately six months. Alana and her husband managed to keep their relationship a secret until they announced it on social media in 2014. Their family and friends who attended the wedding ceremony that was held just before the 2013 NRL grand final swore not to tell anyone about the wedding and even Sonny's Roosters teammates, as well as his close buddy, Anthony Mundine, were left out. Since tying the knot, Alana and Sonny stayed away from social media and even rejected an opportunity to get paid six figures by selling their wedding to television and glossy magazines.
Alana Raffie Williams background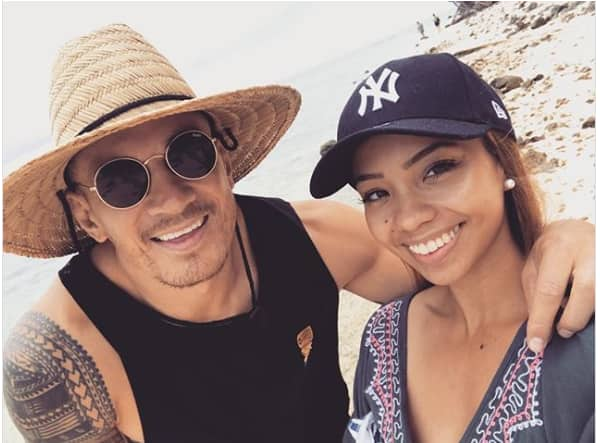 Sonny Williams wife Alana is a South African model and a former student at Westfield Sports High School, where she perfected her dance skills. Before she was married to Sonny, Alana worked as a professional dancer in one of the Brazilian nightclubs but is now a converted Islam.
Sonny Bill Williams wife age 2020
When the couple got together in 2013, Bill was 28 years while she was a 20-year-old aspiring model. It is, therefore, safe to say that this year, Alana will be turning 27 years old, and her husband will be 35 years old.
Sonny Bill Williams wife business
In 2017, Alana Raffie started equipment for hire business dubbed Slumber Bumba. The company offers the ultimate sleepover experience for kids. The main objective of the firm, according to its website, is to help busy parents create great memories for their children at an affordable cost. Renting the sleep theme equipment is done in Sydney and Auckland for as little as $220 for five children.
Moreover, Slumber Bumba also offers varied themes such as 'sports talk' that comes with sheets and blow-up mattresses, lights, and mini basketball hoops with balls.
Here are more photos of Slumber Bumba obtained from the company's Instagram page.
Sonny Bill Williams family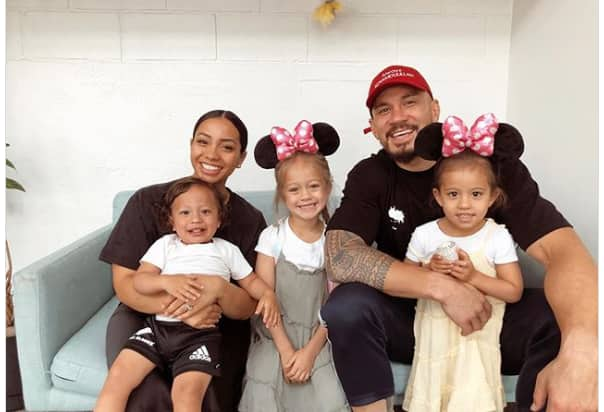 Bill and Raffie are proud parents to three adorable kids with the fourth one on the way. They have two daughters, Imaan (born in 2014) and Aisha (born in late 2016), and son Zaid (born in June 2018). The picture of the full family above was obtained from Sonny Bill Williams Instagram page. Most people were surprised to learn that the two were blessed with a baby boy in June 2018 following a post he did. This is because no one even knew that the couple was expecting a third child as they had not made it public. Presently, the couple is expecting their 4th child, and this time they announced early.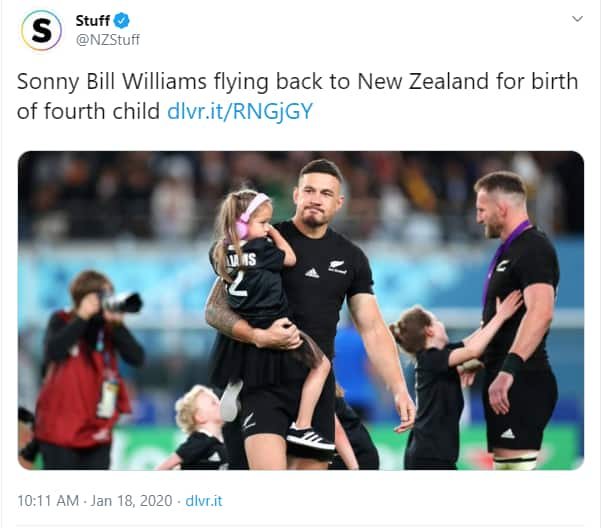 Sonny has always held his wife Alana in high regard, and he expresses how thankful he is to have such an amazing wife. Alana Raffie Instagram account is private, meaning that she wants her private life away from the limelight.
About Sonny Bill Williams
When was Sonny Bill Williams born, and who is he? Bill Williams is a prominent sportsman from New Zealand, born on August 3rd, 1985 in Auckland, New Zealand. His height is approximately 1.94 m. Sonny's mother is a white New Zealander while his dad, who was also an accomplished rugby league player, is from Samoa. He has an elder brother, John Arthur, and younger twin sisters Niall and Denise. Sonny Bill Williams sister, Niall Williams, is also a sportsperson who is playing for the New Zealand sevens squad.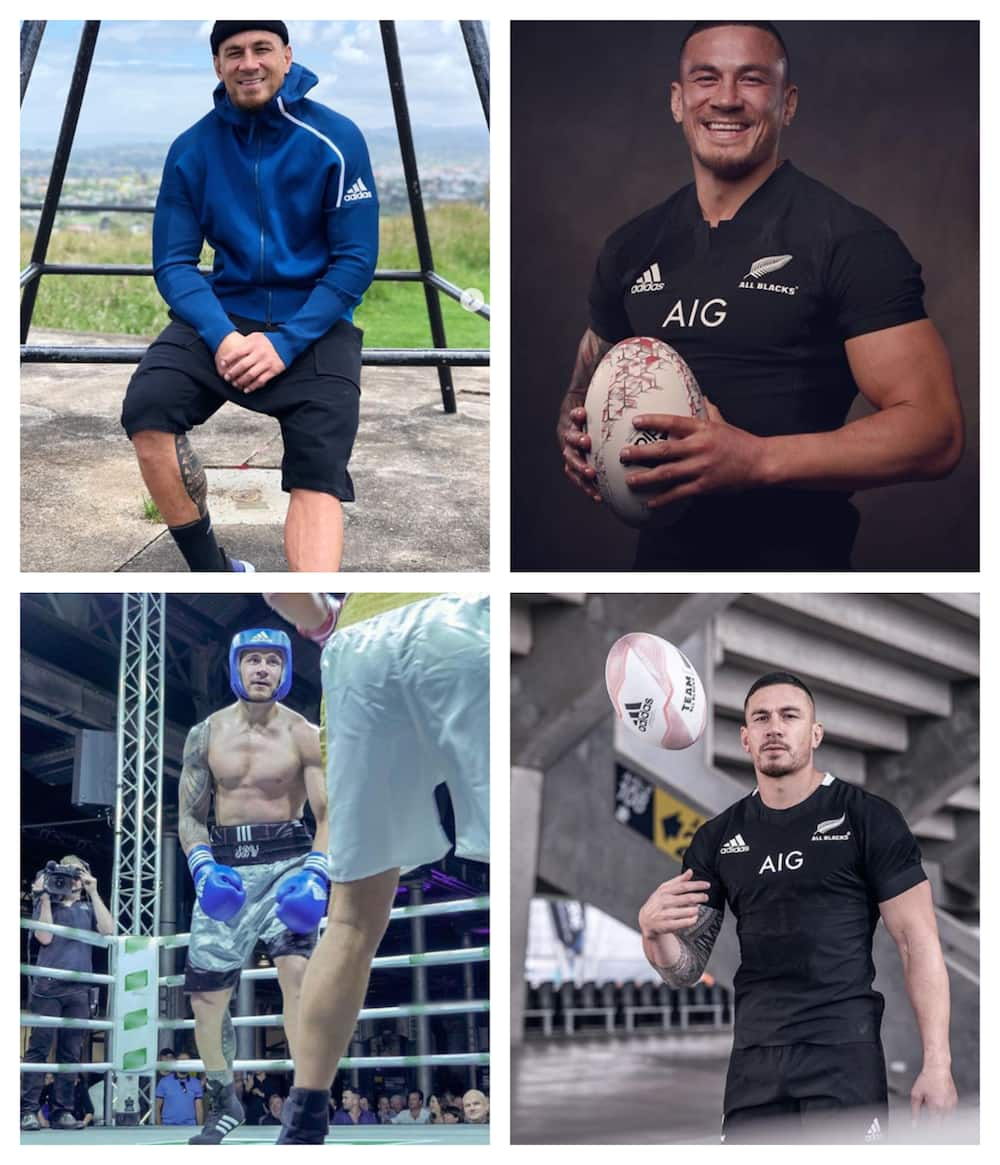 Here is a picture of Sonny Bill Williams tattoo.
READ ALSO: Who is Dwayne Johnson's wife Lauren Hashian? Her age, height, songs, movies, net worth, and pics
It is true that behind every successful man is a strong woman. We hope that we have painted a picture of who Sonny Bill Williams wife is. We all admire the couple and would wish they updated more about their lives on social media, but at the same time, we respect them for wanting to keep their lives private as well.
READ ALSO:
Vin Diesel family: members, photos and stories
Kwesta wife age, pics, name and biography
Who is Trevor Noah girlfriend?
Who is Cassper Nyovest girlfriend currently?
Source: Briefly News