Pastor At Boshoff: age, wife, family, accident, CRC, exposed
At Boshoff is a renowned South African pastor. He is popularly known for being the founder of the Christian Revival Church (CRC), which has its branches in South Africa, Europe, the United Kingdom, the United States, Australia, Ukraine, and Germany. How much can you tell about the servant of God?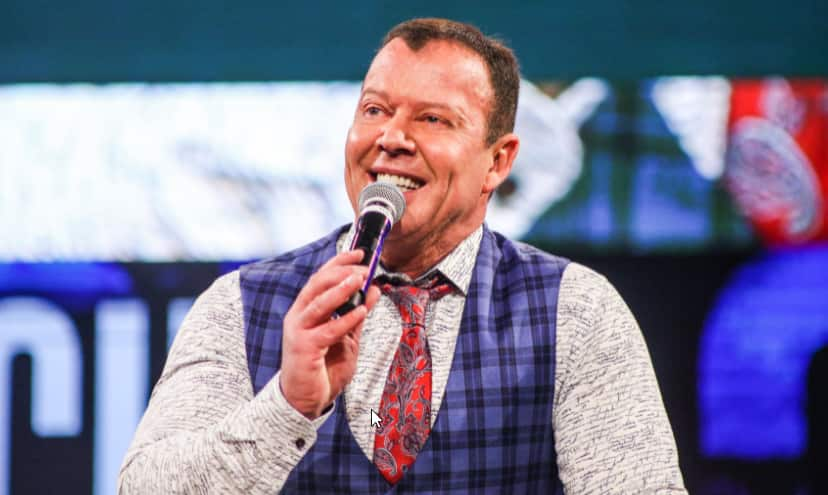 Pastor At has been in the Christian ministry since 1986. Over the years, he has led thousands of congregations. Due to the increased need for the word of God, he has also expanded his church to reach more followers within and outside South Africa.
At Boshoff's profile summary
Birth name: Adam Johannes Jakobus Boshoff
Popularly known as: At Boshoff
Date of birth: 30th December 1964
Place of birth: Bloemfontein, South Africa
Age: 56 years old (as of June 2021)
Parents: Unknown
Spouse: Nyretta Gibbons
Children: Angelique (1990), David (1991), and Chanelle (1994)
Religion: Christian
Active: 1986 – present
Twitter: @AtBoshoff
At Boshoff's Instagram: @atboshoff
Facebook: @atboshoff
CRC Church: @crctheplacetobe
Website: CRC Church
Nationality: South African
Pastor At Boshoff's biography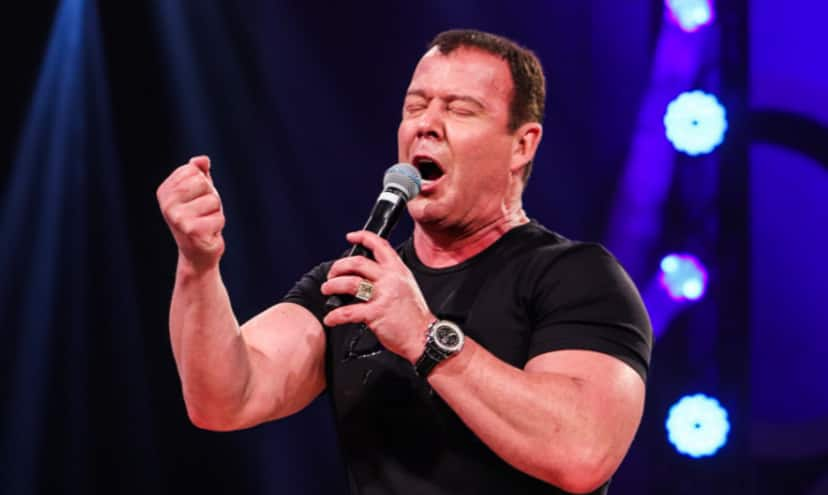 At was born on 30th December 1964 in Bloemfontein, South Africa. At Boshoff's real name is Adam Johannes Jakobus Boshoff. The names of his parents and siblings have remained a mystery. Thus, anyone looking for information about At Boshoff's brother is likely to find none.
He attended Grey College, a boys' only school, in Bloemfontein for his high school studies. Later, he attended Bible studies in his church for three years. At the age of 25, he decided to establish his first church in his local place.
How old is At Boshoff?
At Boshoff's age is 56. Considering he was born on 30th December 1964, he will turn 57 years old in a few months.
Career
In his life, the 56-year-old has served in two positions. Firstly, he served in the South African Defense Force (SADF) between 1982 and 1984. Secondly, he joined the Christian ministry at the age of 21. Since then, he has never looked back.
He allegedly started his first church in 1988. The church was based in Ladybrand, his local area. A few years later, he established the CRC in Bloemfontein. What does CRC church stand for? It stands for Christian Revival Church (CRC).
So, who owns CRC church? It is owned by pastors At and Nyretta Gibbons, his wife. Since 1994, the church has grown into many parts within and outside South Africa.
At Boshoff's CRC branches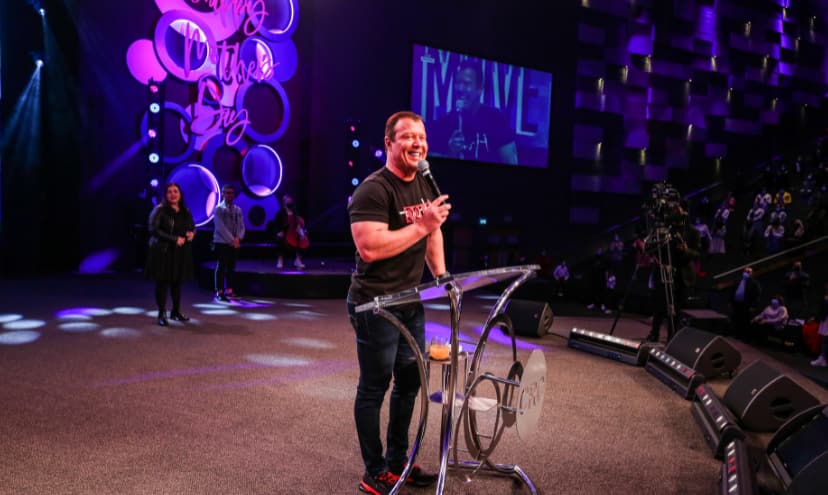 One can find some of the church's branches in the following places in South Africa:
Bloemfontein - 69 Vereeniging Drive, Fleurdal, Bloemfontein
Bloemfontein North - Christo Groenewald St, Wild Olive, Bloemfontein
Pretoria - Solomon Mahlangu Dr & Lynnwood Rd, Silver Lakes, Pretoria
Johannesburg - C/O Witkoppen & Riverbend Road, Fourways, Johannesburg
Also, At Boshoff's church has branches outside South Africa. It reportedly has its branches in Germany, the UK, the USA, Ukraine, Australia, and Europe. It is also committed to growing into many other places worldwide to reach more people.
Often, he uses the "live link" technology to broadcast live to all his subsidiary churches, especially in South Africa. Interestingly, At Boshoff's rich religious background earned him a position at the International Federation of Christian Churches (IFCC), where he is an executive member.
Authorship
Currently, the South African pastor has two authored and published books. They include:
Dream Stealers (2003)
Live a Yes Life (2008)
At Boshoff's net worth
He is among the wealthiest pastors in South Africa. According to News24, he is a multimillionaire. For instance, At Boshoff's house is a testament that he has made a significant fortune for himself. He leads a luxurious life, including driving the latest and expensive cars. However, he has never come public about his wealth. Thus, it is difficult to estimate his net worth as of 2021.
Personal life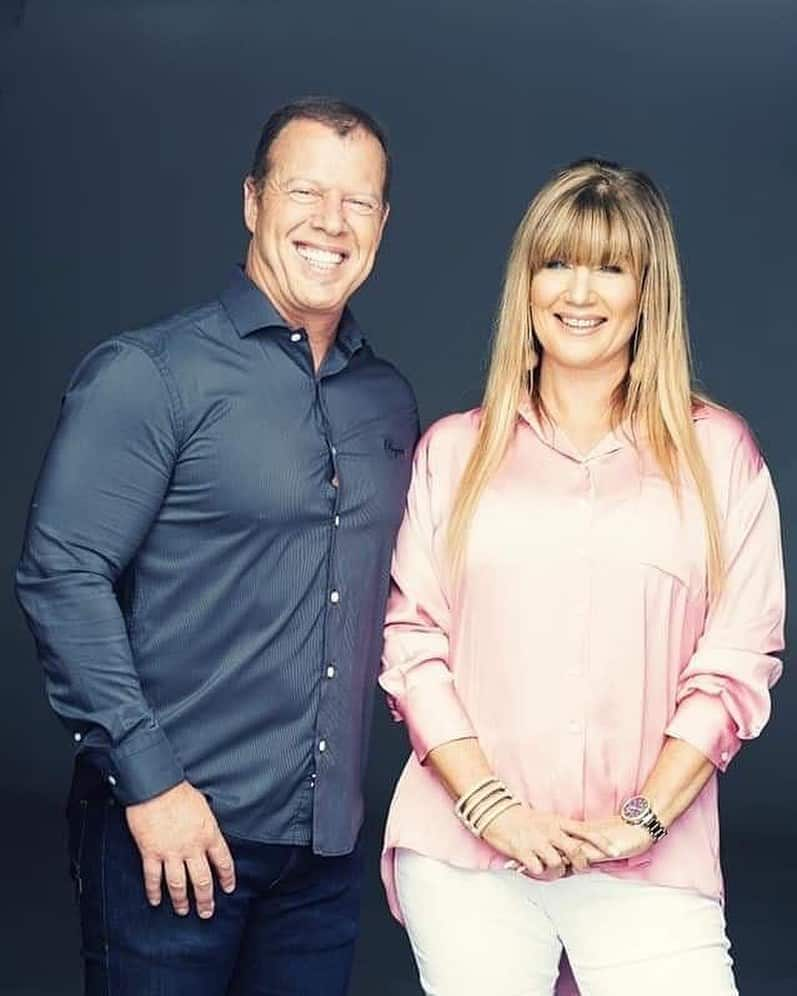 Besides his ministry work, pastor At is a father and husband. The name of At Boshoff's wife is Nyretta Gibbons. Like him, she is a pastor and they have been spreading the gospel together since the early 1990s. The couple celebrated their 33rd anniversary in December 2020.
How many children does At Boshoff have? At Boshoff's family is blessed with three children – Angelique de Bruin (born in 1990), David (born in 1991), and Chanelle Claassens (born in 1994). Also, he is a grandfather; two of At Boshoff's children are married and have children.
Pastor At Boshoff's accident and controversies
In 2017, the CRC's pastor, At Boshoff, was involved in a tragic accident alongside his daughter (Chanelle) and two family dogs. He took to Twitter to thank God for protecting them.
The South African pastor has also been involved in a few controversies. For instance, in 2020, At Boshoff was exposed by a young man by the name of Bangi Msikinya. He confronted him on his Facebook page for consistently referring to his ancestors as demons in his preaching.
The pastor engaged him on his Facebook page, attracting mixed reactions from Facebook users. The black young man alleged that he received several calls from people who identified as At's followers.
Indeed, life in the ministry has not always been easy for Pastor At Boshoff, as some may perceive it to be. He has encountered a few setbacks in his way, but that has not deterred him from preaching. He continues to grow his church internationally to reach more followers across the globe.
READ ALSO: Aimee Challenor: father, husband, education, husband tweets
Briefly.co.za shared a post on Aimee Challenor. She is a famous gender activist who hails from the UK. The majority of people recognise her for transforming from male to female. The 23-year-old is an alumina of Henley College Coventry.
Since childhood, she has faced several challenges due to her sexuality. As a result, she chose to champion the rights of the LGBTQ+ people by becoming the chairperson of Global Greens LGBT+ Network.
Source: Briefly News