Dr Pol's children Kathy, Charles and Diane: Where are they today?
Animal lovers and fans of the reality television show The Incredible Dr Pol will recognise Dr Pol's children. For over 10 years, viewers have watched this blended family grow and the veterinary clinic expand. Where are Kathy, Charles, and Diane Jr today?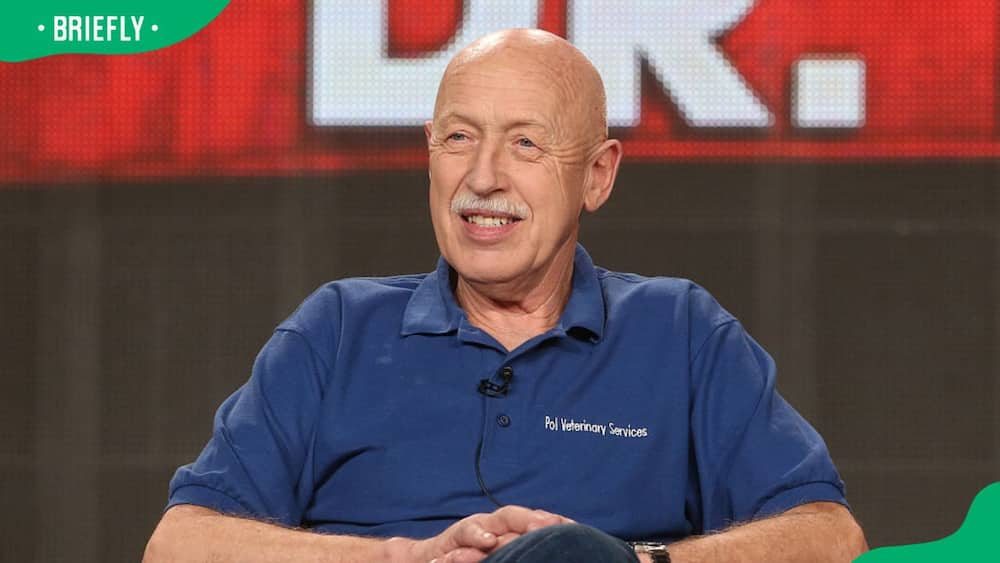 Dr Pol has been a veterinarian since the 1970s. Since his move from the Netherlands, he has adopted three children, opened his animal clinic with his wife, and starred in his reality TV show. Now that he is 81, will he be handing over the reins to his children?
Dr Pol's profile and bio summary
Full name

Jan-Harm Pol

Date of birth

4 September 1942

Age

81 years old (as of 2023)

Birth sign

Virgo

Place of birth

Wateren, Drenthe, Netherlands

Current residence

Weidman, Michigan, United States of America

Nationality

American

Religion

Christianity

Ethnicity

Dutch-American

Eye colour

Blue

Hair colour

Bald

Gender

Male

Orientation

Heterosexual

Marital status

Married

Wife

Diane Pol

Children

3

Grandchildren

4

Parents

Klaasje Schreuder

Harm Pol

Siblings

5

Alma mater

Utrecht University

Profession

Veterinarian

Author

Social media
Instagram
How old is Dr Pol?
Dr Pol's age is 81 (as of 2023). He was born and raised on a dairy farm in Wateren, Drenthe, Netherlands, on 4 September 1942 and is the youngest of six siblings.
In 1970, he graduated from the Utrecht University Veterinary programme and moved to the USA to work at a veterinary clinic in Michigan. In 1981, he and his wife Diane opened their animal clinic, Pol Veterinary Services, in their garage. Jan became an American citizen in 1976.
How many adopted children does Dr Pol have?
The Dutch native and his wife of 56 years adopted three children. Does Dr Pol have a daughter? The veterinarian has two daughters, Kathy and Diane Jr, and one son, Charles.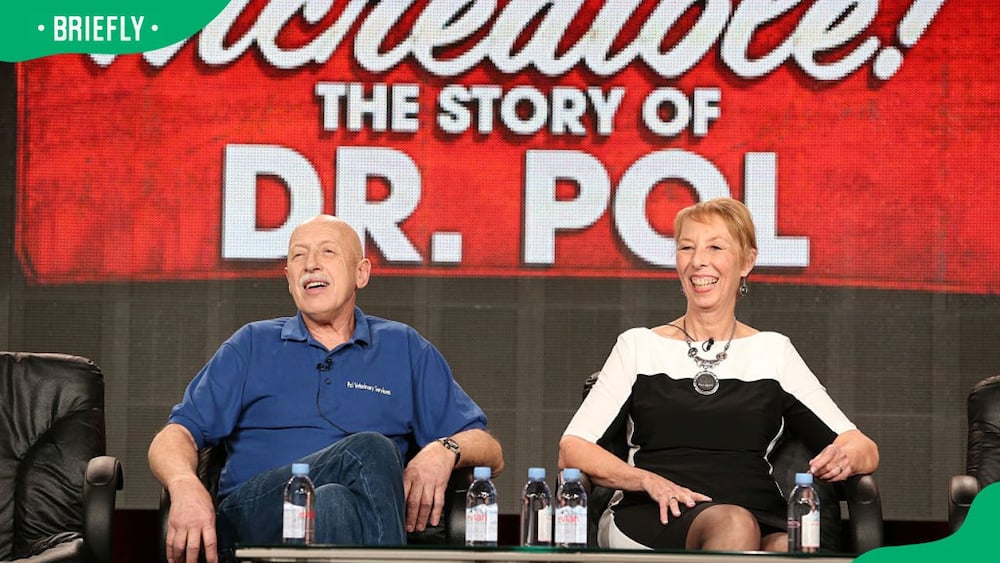 Kathy
Kathlene, affectionately known as Kathy, was born on 21 August 1973 and was adopted from birth. She is the first of Dr Pol's children to be taken in.
Dr Pol's daughter married Gregory Butch on 30 July 1995 and shared two children, Adam James Butch and Rachel Butch. In February 2016, at age 50, Gregory died after a long battle with cancer. He and Kathy had been married for almost 21 years when he died.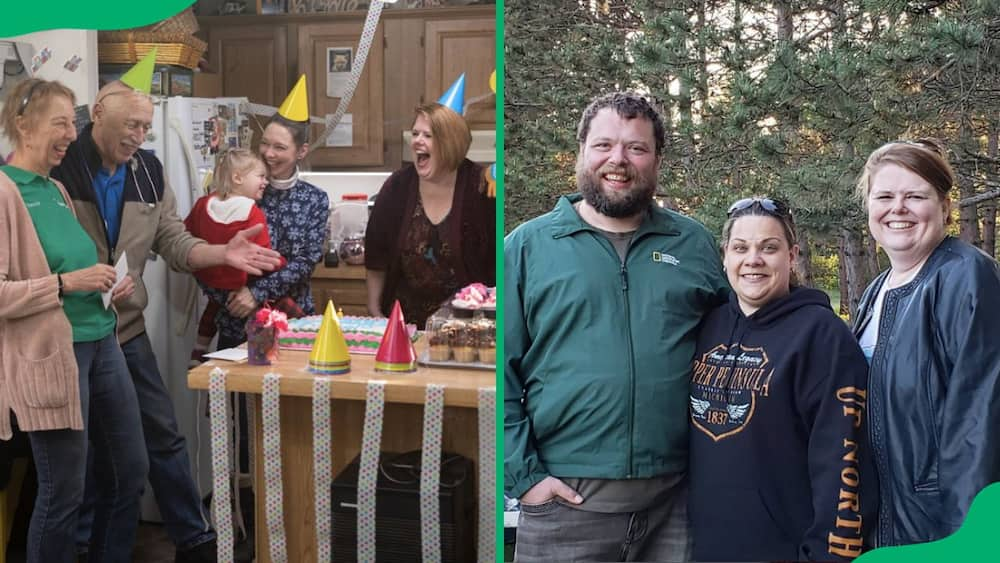 What happened to Adam Butch?
Tragedy struck again over two years later when Kathy's eldest died in September 2019. His death was announced when the TV show ran an obituary for him.
Adam was 23 and a pharmacy technician with no wife or kids at the time of his death. His family has still not revealed the cause of his untimely death.
What does Dr Pol's daughter do? Kathy is a practising phlebotomist who lives in Michigan, USA, with her surviving child, Rachel. She was last rumoured to be in a relationship with Thomas Ralowski.
Charles
Charles is the second of Dr Pol's children and his only son. He was born on 6 March 1979, and like his sister Kathy, he was adopted from birth. Information on his biological parents has not been shared.
Is Dr Pol's son autistic? There have been no reports or confirmation from the family on whether the 44-year-old is autistic.
Although he spent his childhood helping his father with the animals on their farm and at the vet, Charles decided to pursue a career in the entertainment business after high school.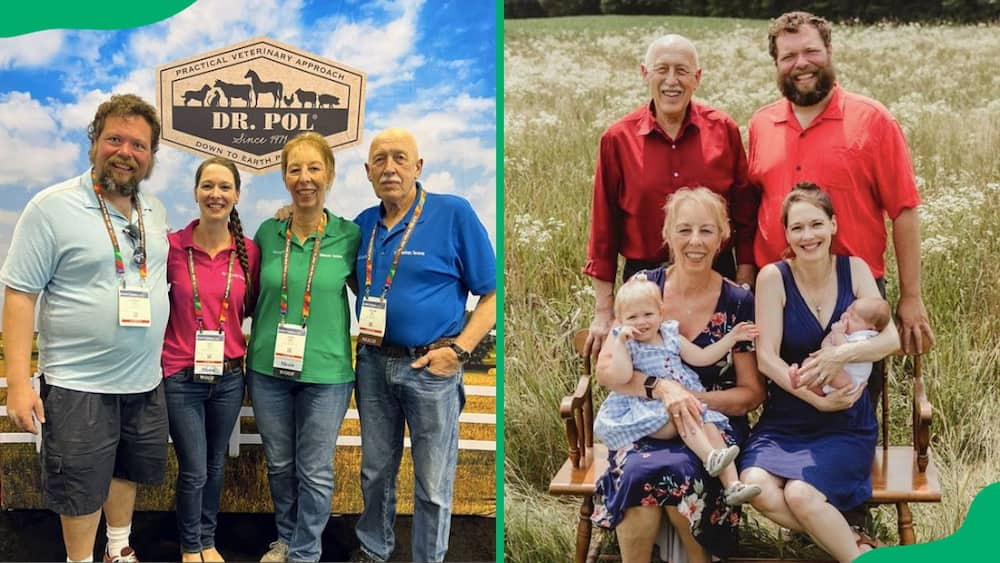 He majored in Mass Communication/Media Studies at the University of Miami and graduated in 2003. He then moved to Los Angeles, California, where he interned at numerous production companies like Paramount Pictures, Parkway Productions, and Mirage Enterprises.
According to reports, his father's show was his brainchild. It started as a documentary and morphed into a reality TV series.
What does Charles Pol do for a living? He is the executive producer of The Incredible Dr Pol, which has been on air for 23 seasons on Nat Geo Wild as of 2023.
How many babies does Charles Pol have?
He has two children, Abigail and Silas, with his wife Beth. Does Charles Pol have a daughter? His daughter, Abigail, was born on 19 October 2019, and his son, Silas, was born on 12 July 2021.
Diane Jr
Diane Jr was born on 21 March 1973, which makes her the eldest of Dr Pol's kids. She was the last child adopted by Jan and Diane. Diane Jr's birth mother, JoAnn, died from cancer when she was 9.
The 50-year-old announced the news of her marriage to Ryan Lapham in April 2023. He has five children from a previous relationship and also uses her Instagram to share her weight loss journey.
What do Dr Pol's daughters do?
As mentioned earlier, Kathy is a phlebotomist. According to Diane Jr's LinkedIn profile, she has been a technical communicator since July 2023. Beforehand, she was a sales manager at the Holiday Inn & Suites in Mount Pleasant.
Did Dr Pol retire in 2023?
The 81-year-old has not announced any plans to retire as a veterinarian. Furthermore, in June 2023, his show was renewed for its 24th season.
Was Dr Emily pregnant while on Dr Pol?
Dr Emily was pregnant during Seasons 8 and 12 of the reality show. She left during Season 16 in 2020 and cited the stress of having three children while working full-time as the reason for her departure.
Dr Pol's children have been under scrutiny since the success of their TV show. Over the years, they have each started their own families and careers and have faced tragedies while fans watched on.
READ ALSO: Denzel Washington's children: Where are his 4 children today?
Briefly.co.za spotlighted Denzel Washington's four children. The highly acclaimed actor, director and producer has enjoyed a lustrous career, earning several awards, including two Academy Awards and a Tony Award.
The Washington children have careers in the entertainment industry, both behind and in front of the camera. Of the four, the eldest, John David, has appeared in more notable films like Tenet and Malcolm & Marie. Read more to find out what Denzel's children have been working on.
Source: Briefly News