Rob Packham latest, daughter, wife, judgement, job, judge, profile
The world we live in today is quite a dangerous one and an unfair one. Anyone can be hurt even by our loved ones. We all have a responsibility to take care of human life and report anything that is a threat to society. This ensures that we live in a civilized community and that we are safe. Rob Packman is not a new name to the Mzansi. He is infamously known as a threat to society rules, as he was charged and convicted for the murder of his wife.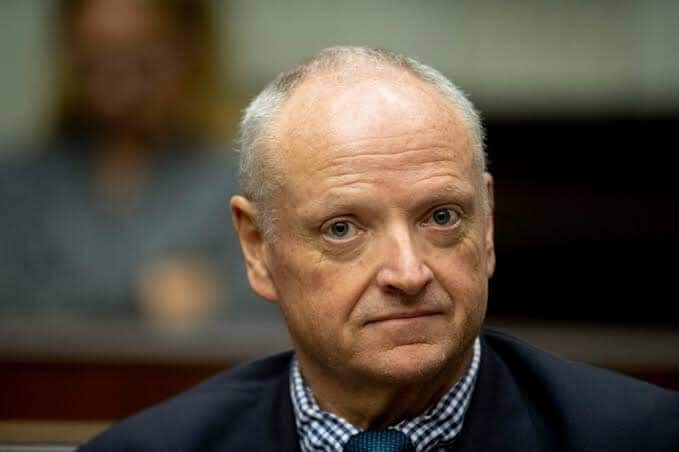 He was a Constantia businessman who was sentenced to 22 years in jail for killing his wife. Read the article below to get the full story.
Rob Packham profile summary
Name: Rob Packham
Rob Packham age: 59
Nationality: South African
Rob Packham biography
Not much is known about the Constantia businessman's background.
Rob Packham wife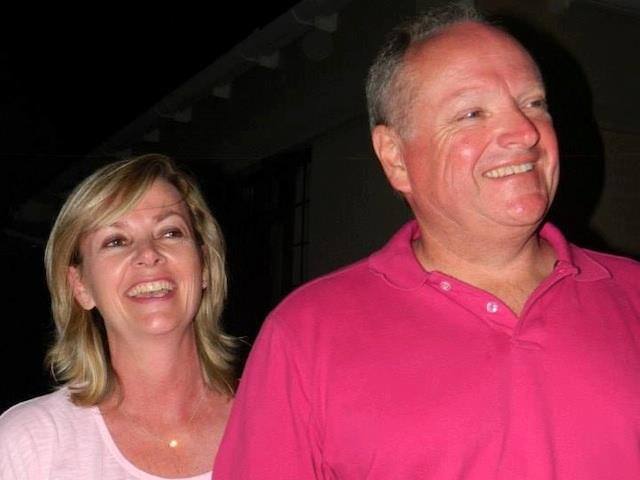 Rob was married to Gill Packham, a secretary at Springfield Convent School in Wynberg, for around thirty-one years. The couple, however, had been experiencing marital problems because of the husband's infidelities. They had two daughters: Nicola and Kerry Ann Meyer. Gill went missing on February 22nd, 2018, after failing to show up for work at 7:30. Her body was later found face-down at the boot of her burnt-out BMW behind the Diep River railway station.
READ ALSO: Covid-19: Man facing attempted murder after failing to quarantine
The husband was first arrested a week later after the discovery of the body on charges of the murder of Gill. The police allegedly found blood in his car, in the en-suite bathroom they shared, and in their garage. They also towed his Audi as evidence. However, Judge Goolam Bawa released him on R50,000 bail and put him under strict conditions, which included house arrest unless he was at work. His lawyer Ben Mathewson declared at court that his client intended to plead not guilty. According to the autopsy performed, the deceased wife died after she was hit on the head with a blunt object on the right side of her head, which broke her jaw and broke her skull into pieces.
Rob Packham job
He was a general manager at Twizza. The prosecution claimed that he had tried to arrange an alibi with a co-worker when his wife went missing, asking him to say that he was in a meeting.
The accused was later rearrested at the end of 2018 after harassing a friend through email asking her for sex. He had to pay an extra R25,000 to the first R50000 because he had violated the terms of his release. The court put him in a jail cell a few days before Christmas.
Rob Packham daughter wedding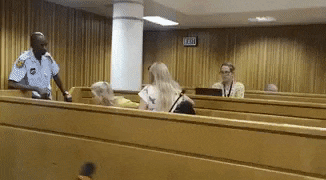 The defendant was put into custody again for allegedly contacting a state witness. This inconvenienced the wedding of his eldest daughters, Kerry, a teacher in the UK, since he could no longer walk her down the aisle. According to Rob Packham's Judge Nathan Erusmus, he had been warned in the previous court session that if he broke the rules again, he would lose his bail money and be in custody for the rest of his trial.
READ ALSO: Brazen thugs: 5 videos of crime that rocked South Africa in 2019
Rob Packham daughter was initially to marry her long time fiancé Ciaran Meyer the following year in April at White Water Farm at Stanford, but she brought the plans forward so that her father would be in attendance. She had also tried to change the wedding venue to Kirstenbosch Garden in memory of her mother, who loved gardening. However, the arrangements fell through.
Rob Packham judgement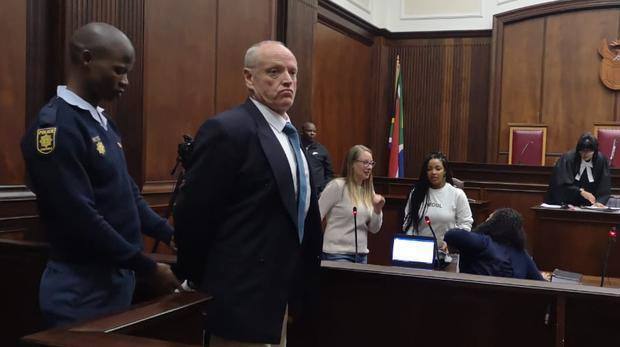 The accused was arraigned in the Western Cape High Court in June 2019. According to the provided evidence, his phone was traced to the location where Gill's body was found. Also, he never reported that his wife was missing. Judge Elize Steyn found him guilty of Gill Packham murder, which landed him 20 years in prison. He was also sentenced to four more years for the obstruction of justice, two of which were suspended. While he was being sentenced, he clasped his hands and showed no remorse.
Rob Packham latest
In the latest Rob Packham news, he had applied to appeal for his conviction, which was denied by the Supreme Court of Appeal.
Although Rob Packham faced justice, Gill's murder was still as Judge Elize Steyn explained, callous, brutal, and shocking. May her family find comfort through these difficult times.
READ ALSO:
SA reacts to murder of Tshegofatso Pule: "System protects criminals"
Uyinene Mrwetyana's murder avenged: Justice serves 3 life sentences
DA launches campaign to have farm murders declared a hate crime
Source: Briefly News