Mbongeni Theo Mbonambi, popularly known as Bongi Mbonambi, is a South African rugby player who has risen to great heights for the past couple of years. He is famous for being among the starters in the national team. His exemplary performance has earned him the title of one of the best hookers in the world. At his age, he has made significant achievements and is an icon in the sport.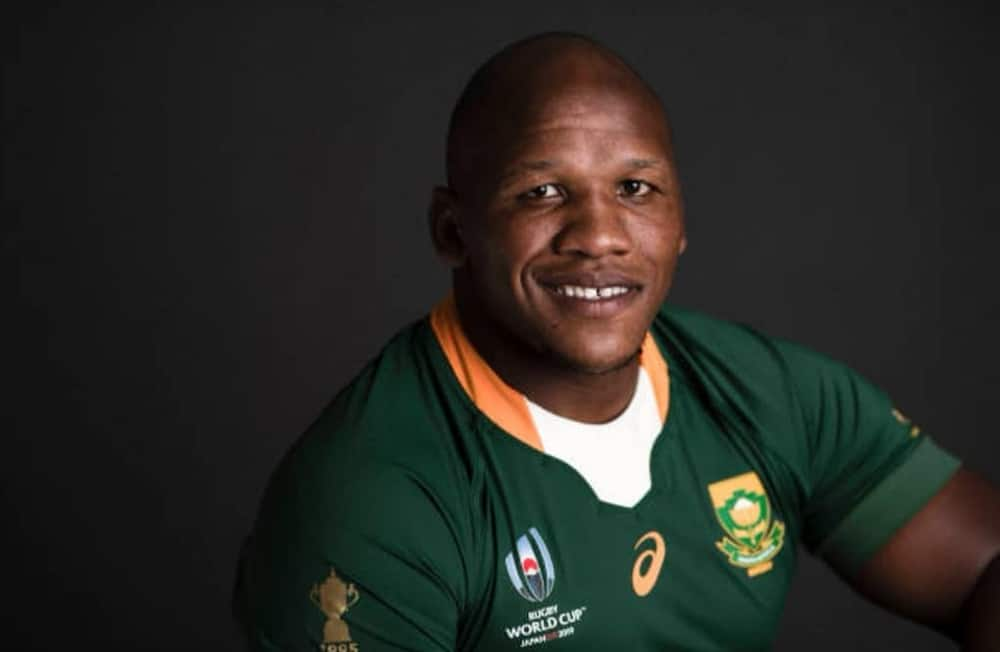 Bongi Mbonambi is a young man who has worked hard to get to where he is in rugby. His road to success has not been smooth as he suffered a life-threatening illness in 2018. The disease almost made an end to his career. He, however, bounced back, and his return to the pitch was miraculous. His return has been marked by great success, and he is currently among the starters in the national team. He has also received recognition for being one of the best hookers. How about getting to know him more?
Bongi Mbonambi biography
These are some of the details that you may be interested in.
Bongi Mbonambi age
He was born on 7th January 1991 in Bethlehem. As of date, he is twenty-eight years old.
READ ALSO: List of 20 best Springbok rugby players ever
Bongi Mbonambi education
He is an alumnus of Tshwane University College College. He was also a student at St Alban's College.
Bongi Mbonambi family
Bongi Mbonambi wife
The name of Bongi Mbonambi's wife is Anastacia. The two solemnised their union in a colourful wedding that took place in 2017.
Bongi Mbonambi wedding
Bongi married the love of his life in 2017 at a colourful wedding. The union took place at the beautiful Webersburg wine estate and was graced by family and friends. A quick snippet of the pictures of the occasion got to the internet and fans could not hold expressing their emotions on how touched they were.
Bongi Mbonambi career in rugby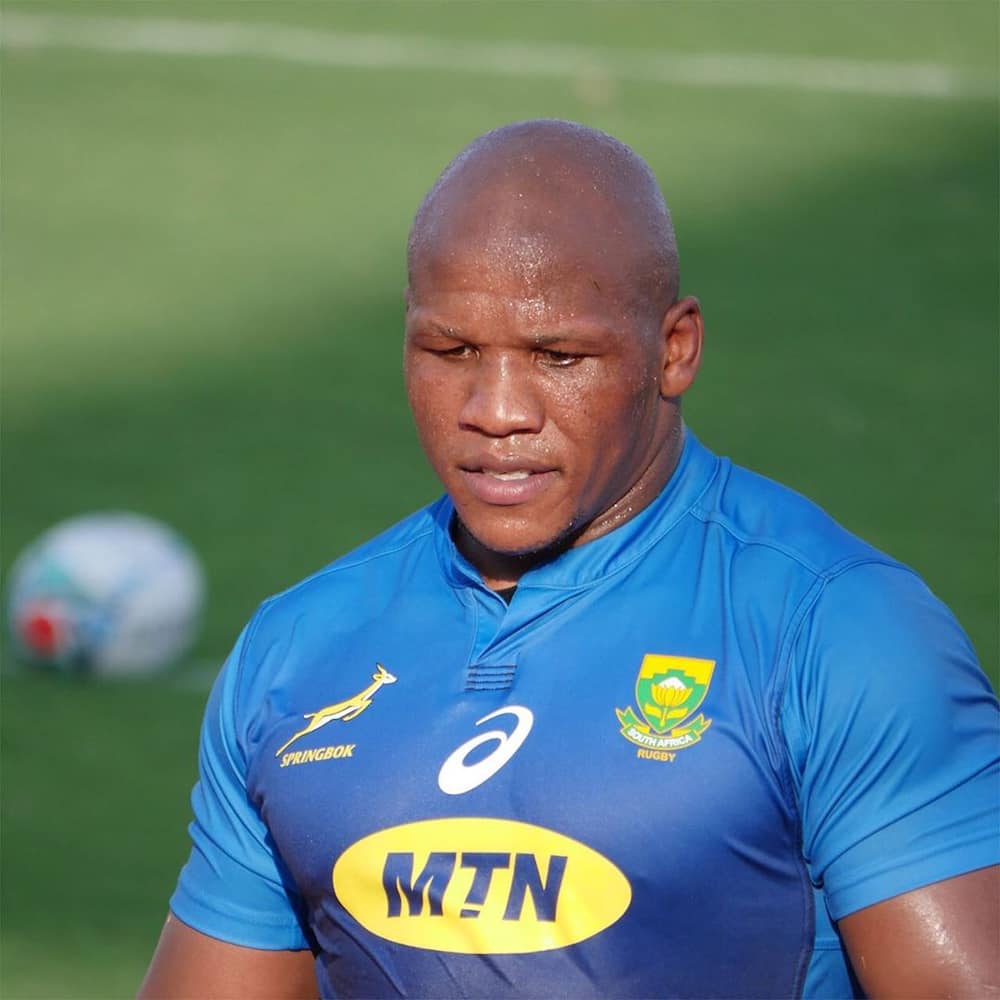 The latter developed a passion for rugby at a young age. During his teenage years, he trained in the game and showed great interest in becoming better every day. In 2011, he broke the waves when he played for the Baby Boks. His exemplary performance as a hooker saw him land numerous positions in the different teams. That played a crucial role in grooming his career.
Between 2012 and 2014, he played for the Blue Bulls as a hooker. At the same time, he used to play for Bulls. Between 2013 and 2014, he joined Up Tuks where he maintained his position as a hooker. His exemplary performance in the sport made bigger teams show interest in him. Since 2015, he has been signed to three different teams that he currently plays for.
Bongi Mbonambi current team
If you are wondering about Bongi Mbonambi current team, the latter plays as a hooker for the South African national team, the Springboks, Stormers and Western Province. Joining the national team was the highlight of the latter's performance in the game and has proven that Bongi has a bright future in the sport.
Bongi Mbonambi in Stormers
The latter had his test debut in Stormers in 2016. This was during the Super Rugby campaign. His performance in the team was impressive, and it warranted him a three-year contract that he signed in January 2017.
Bongi Mbonambi in Western Province
The latter joined Western Province in 2015 and has been posting the best results consistently. His exemplary performance has landed him the title of one of the best hookers in the team. He also became a regular in the list of starters for Western Province.
Bongi Mbonambi in Springboks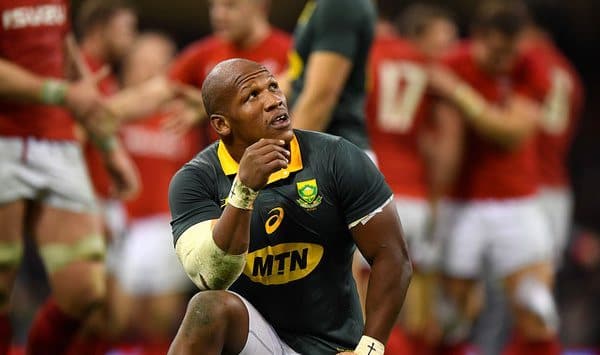 Being the consistent player that he has been, Bongi landed the rare opportunity of being in the national team. He made his test debut in June 2016 and has since then kept the pace in the team. He has been part of the squad that has faced Wales and England.
Even though the latter has posted the best results and shown great potential for growth, he has gone through the experience that threatened his career. In 2018, he suffered a life-threatening illness that almost cost him his career. He missed out on a better part of the Rugby Championships that year. Months later, he bounced back and has since then posted the best results.
Bongi Mbonambi height and weight
The latter weighs 102 kg and is 1.86m tall. His body physique has greatly influenced the position that he plays.
Bongi Mbonambi stats
The latter has featured in 7 tests in Springboks. In the South Africa Rugby World Cup 2019, he has so far played in five matches and has earned 15 points.
Bongi Mbonambi salary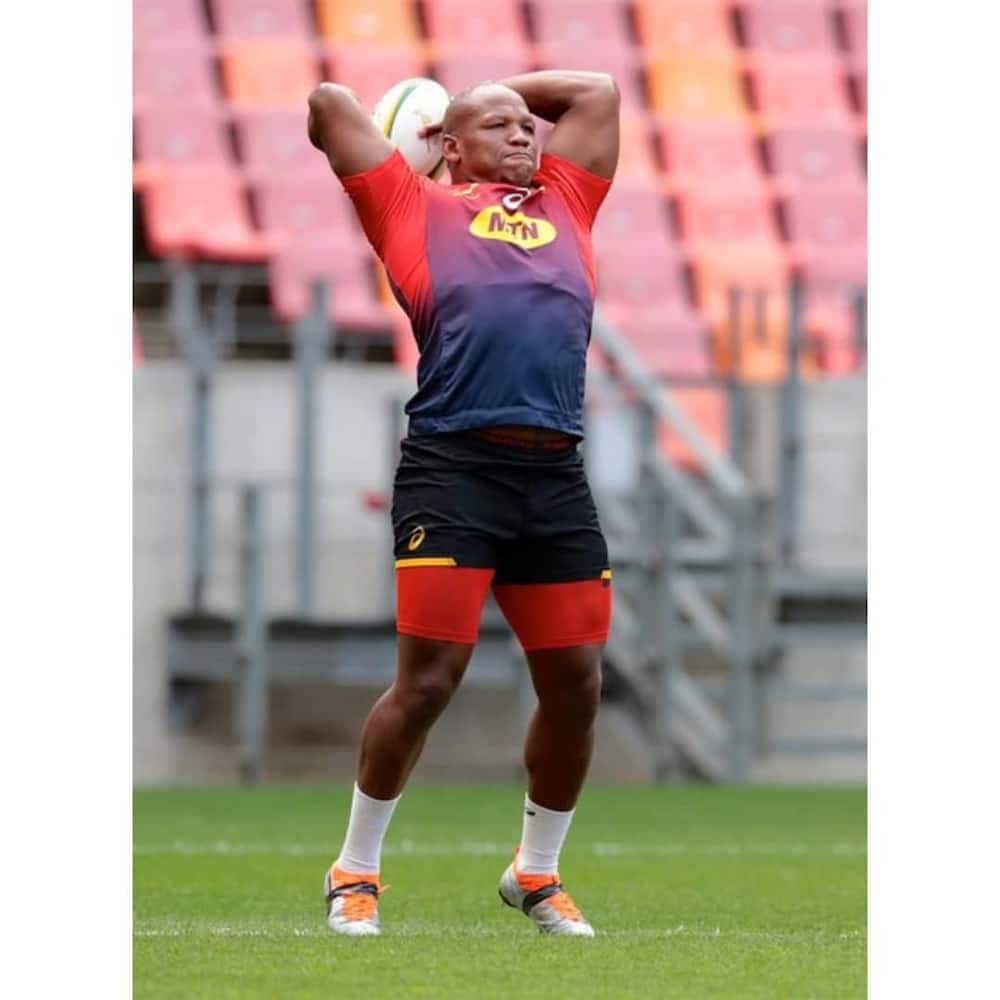 It is not clear how much the latter earns even though he has received several deals with teams looking forward to signing him up. In August, The Kings proposed to sign him to the team for R-10 million. Responding to the proposal, his spokesperson stated that Mbonambi intends to be in South Africa for the British & Irish Lions tour that is scheduled for 2021.
Receiving such a deal is proof that the later has a hefty net worth and that his career in rugby pays him well.
His opinion on Springbok's performance in the 2019 Rugby World Cup
During the match against Japan, Bongi was named one of the best hookers in the world. His teams also received accolades for beating Japan. He, however, gave credit to Rassie Erasmus, the team's coach. He stated that the coach had not picked players based on their colour. He went further to state:
That difference has not just been to the South Africa team, because his decisions have affected the whole nation. He is a coach who has an honest opinion about every player and he is not someone who does things behind closed doors but he does it openly and everyone knows about it.
Players have respect for someone who is honest and open and says what he is looking for. It gives you more freedom to go out there and express yourself: he does not put you in a box and that has been one of his outstanding features.
He also acknowledged the efforts that the team's captain, Siya Kolisi, had put in place to ensure the team's success.
Bongi Mbonambi is one of the best hookers in the South African national team. He greatly acknowledges his performance to his hard work as he has had to give his best in the sport to get to where he is.
READ ALSO: