Simple residential lease agreement template South Africa
Whether you are a landowner or tenant, you need to understand how a lease agreement template in South Africa looks like and what it contains. Although drafting one may be a bit challenging, especially if you are not familiar with the format, it is usually advised to get a simple residential lease agreement template South Africa. Interestingly, there are lots of free templates online that you can use.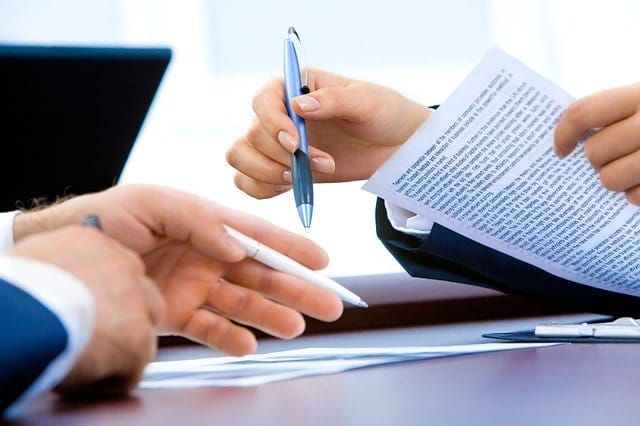 In trying to protect the rights of every individual involved in rent, it is essential to have a residential lease agreement that spells the limits and freedoms of each party. This is useful as it helps avoid certain issues that may rise up in the future. Interestingly, if you do not want to employ the services of a lawyer in South Africa, there are steps you can take to formulate yours.
What is a lease?
A lease is a document specifying the conditions on which one person or group agrees to rent a property belonging to another person or group. With the document, the lessee (or tenant) is guaranteed to use the property once the lessor (owner or landlord) is guaranteed his monthly payments in return for a defined duration. Both parties will be penalised if they fail to comply with the terms of the agreement.
READ ALSO: VAT registration requirements list in South Africa 2020
How do you write a lease agreement?
When writing a simple lease agreement, make sure the words are straightforward and easy to understand. Do not use fanciful law terms because it can confuse the lessee and lessor. You can check the internet for a simple lease agreement template in South Africa. This will be used as a reference to create your document.
Make sure the property lease agreement contains all the necessary information. Also, be specific about every information to avoid unnecessary disputes that can arise in the future. After writing the agreement, give it to a South African attorney to review the document. Although this will cost you some money; however, it will save you a lot of trouble you might face for writing an improper rent agreement.
How do I create a free lease agreement?
Apart from stating where the property is located and the term of rent, some other important details that you should not leave out when creating the rent agreement include the following:
1. Terms for termination
The purpose of a good rent agreement in South Africa is to prevent any dispute that may occur in the future. As a result, it is essential to have a termination clause that will explain, in simple terms, how the agreement can be terminated.
2. Maintenance of property
Based on usual practice, the exterior maintenance belongs to the lessor while the interior maintenance belongs to the lessee. However, the document should be clear on the responsibilities of the tenant to perform cleaning activities on the surrounding.
READ ALSO: The complete application process for the letter of good standing
3. Tenant behaviour
The rent agreement must be clear on the consequences of illegal activities in the property. Unlawful conduct carried out in a building can have serious adverse effects on the owner. Therefore, it is essential to have a clause that guides the lessee on the acceptable behaviours and the penalty for illegal conduct.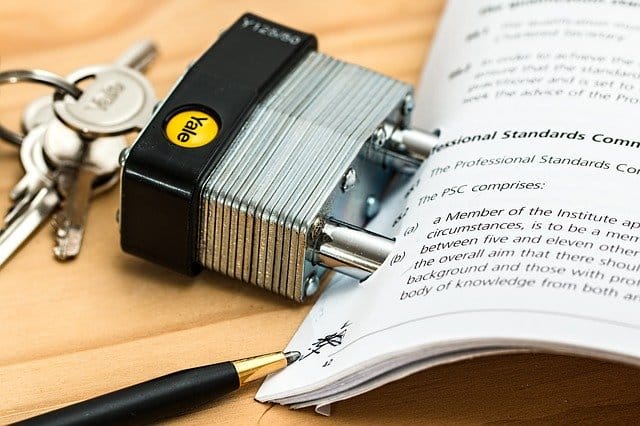 However, to make the crafting easier for you, if you do not want to employ the service of a professional, you can download a Microsoft document file PDF online. Once you download it, you will be able to amend whatever details there to suit your purpose.
What should I include in a lease agreement?
A good property lease agreement template can contain as much information as possible. But the most important ones are as follows:
1. Personal details of all parties
The document should have all the personal information of both the tenant and the landlord. Make a section for the full names, signatures, and ID numbers of all the individuals bounded by the document.
2. Residence description
It is essential to add all the necessary details about the property to the leased. This includes the address, type of building, residence number, and even colour of the property.
3. Terms of rent
Information concerning money should be written in clear terms. This includes the minimum amount that will be deposited, how the tenant expenses will be sorted, how the payments will be paid, when the rent will expire, and what is at stake in the case of late payments.
4. Occupancy limits
This clause will state the maximum number of people that will stay in the rented property. But then, it should also consider the marriage status of the lessee.
5. The lessor's right to entry
The basic lease agreement template South Africa is not only for the landlord's satisfaction. Therefore, conditions for which the landlord can enter the building must be stated in the document.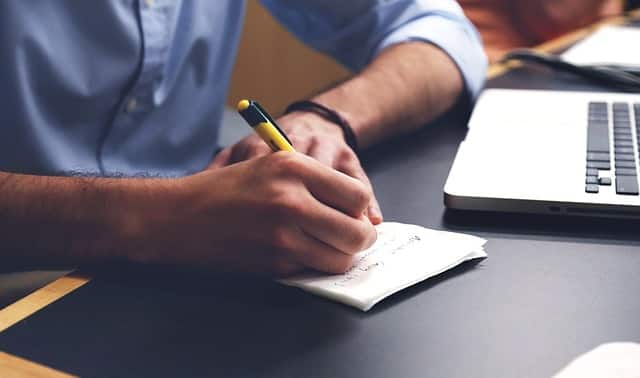 6. Alterations to the property
Can the tenant make any alterations on the building? What sort of alteration is acceptable? These are very important questions that must be explained in a detailed lease agreement in South Africa.
7. Pet policy
In most residential buildings and estates, owners are beginning to ban pets. The lessor must make a rent agreement that complies with the rules of the community or estate. If pets are allowed, the lessor should state the number, size, and type of pets that are accepted.
How do you make a car lease agreement?
It is best to lease a car if you want to get behind a new wheel every week. The good news is this: getting a car lease agreement in South Africa is not difficult anymore. What are the steps to getting a car lease agreement?
1. Be aware that buying a car is different from leasing
So, be mindful of your short-term and long-term commitments. The advantage of leasing a car is that you get to drive different brands in a short time. The disadvantage is that you get to spend more in the long run.
2. Bargain for a better price
This strategy is common when buying a car, and such can be used when leasing. You can get a better deal than the one you are offered if you are good at bargaining.
READ ALSO: How to get free legal advice South Africa 2020
3. Be realistic about your driving needs
Lease agreements come with kilometre limits. If this limit is exceeded, you will be charged for every extra kilometre.
4. Do not take leases for more than three years
The standard time limits for a car lease agreement is two or three years. It is a good idea to stay within these limits; else, you might be asked to pay for tyre or brake replacements.
Whether you are a tenant or landlord, you are better off with a simple residential lease agreement template South Africa. While the tenant will be able to use the property, the owner also remains in charge of his property.
DISCLAIMER: This article is intended for general informational purposes only and does not address individual circumstances. It is not a substitute for professional advice or help and should not be relied on to make decisions of any kind. Any action you take upon the information presented in this article is strictly at your own risk and responsibility!
READ ALSO:
Free employment contract template: how to write
How to get full child custody in South Africa
All tenants rights in South Africa you should be aware of!
Source: Briefly News