Salvage Hunters Drew Pritchard bio: age, family, house, net worth
Drew Pritchard is a professional antique dealer who hails from the United Kingdom. He is popularly known for Salvage Hunters, a show airing on the Discovery network for 15 seasons. The program covers his experience as he journeys around the UK to collect, rescue, and restore rare items. Over the years, his popularity has continued to grow, with some of his followers seeking to know more about his life.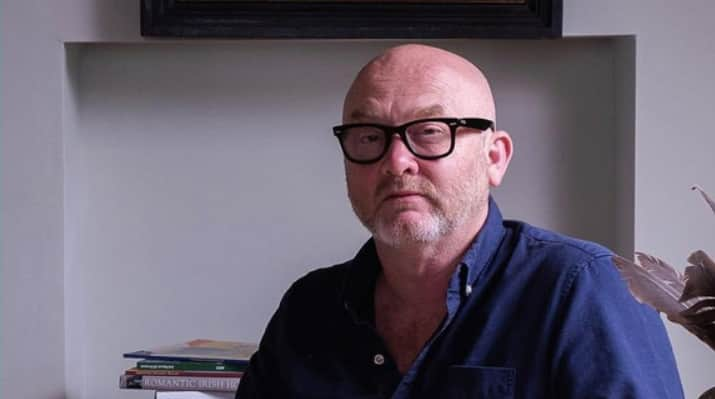 Pritchard has been an antique dealer for close to three decades. His experience in the field makes him one of the world's best collectors. Thanks to his passion and innate knowledge of antiques, the Salvage Hunters narrator has been prospering in the business. His unique tasted in classic cars is another aspect of his life loved most by his followers. Aside from the item collection business, he is a family guy.
Drew Pritchard profile summary
Full name: Andrew Thomas Pritchard
Date of birth: 24th June 1970
Place of birth: Conwy, Clwyd, Wales, UK
Age: 50 years old (as of February 2021)
Spouse: Rebecca Pritchard (divorced in 2017)
Occupation: Antique dealer
Nationality: British
Drew Pritchard biography
Drew Pritchard of Salvage Hunters was born on 24th June 1970 in Conwy, Clwyd, Wales, in the UK. The identities of his parents and siblings, if any, remain a mystery.
According to Homes & Antiques magazine, his love for item collection and restoration originated from his father, a former signwriter.
My parents would take us around museums. It was my father who taught me how to look at things. Even as a young child, I couldn't understand why people would buy new things. I used to think, "Are you mad? Why not buy something old?
How old is Drew Pritchard?
As of 2021, Drew Pritchard age is 50 years old. He celebrates his birthdays on 24th June, meaning he is a few months away from turning 52 years old.
Career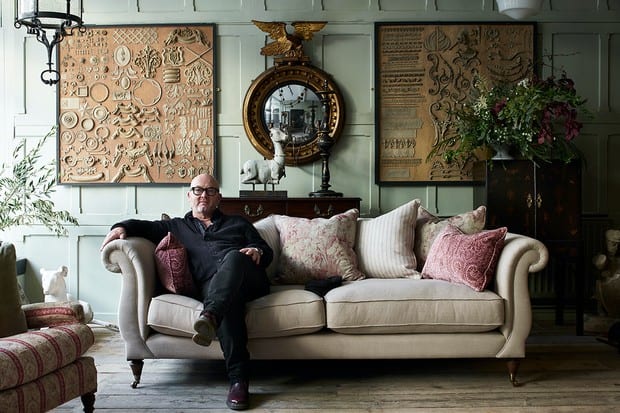 So far, Drew has had a fruitful career. It all started when he trained as a glass restorer and designer. He dealt independently for quite sometime before the cast of Salvage Hunters joined him in 2011.
Usually, the main focus in his line of business is originality and good design. Perhaps, this helps to explain why his business has grown tremendously over the past few years.
Currently, his stock is made up of ten categories – seating, lighting, tables, cabinets and storage, mirrors, garden, decorative, architectural, our range (caps), and textiles pieces. Also, Drew Pritchard staff reportedly comprises over 50 employees.
Together with his team, they collect items ranging from the 17th to 21st century. Afterwards, they magically transform the pieces before selling them in their shops. He owns one of the largest showrooms in North Wales. Also, potential clients can order items online.
He is also a huge fan of classic cars and motorbikes. Drew Pritchard's car collection comprises classic cars such as the Porsche 912 Outlaw (1967) and BMW E36 323i Cabriolet (1998). Also, you can find some of the best motorbike collections on his website.
The 50-year-old treasure hunter has worked with notable people in the UK. Some of them include fashion designer Ralph Lauren, Marco Pierre White (British chef), and Annabel Elliot (interior designer).
Salvage Hunters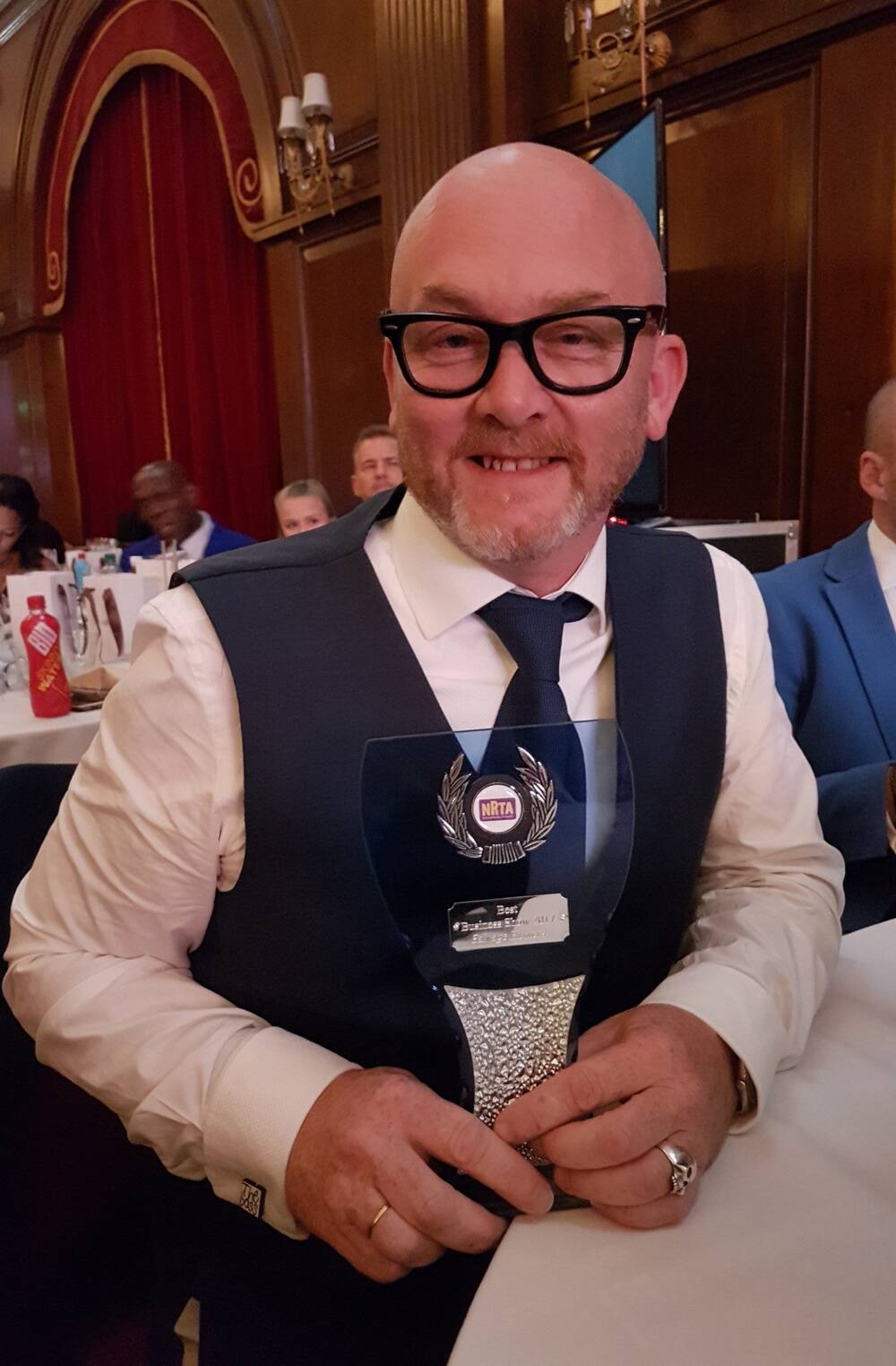 He started the Salvage Hunters TV show in 2011. It is a modern treasure hunter program that features Drew, Ralph Ineson, Rebecca Pritchard, Alex Webster, Gavin, Carl, John Tee, Julian, and Mark. Why is T not in Salvage Hunters anymore? There is insufficient information regarding his absence.
So far, the show has aired for 15 seasons on Quest television. The show is written, produced, directed, and edited by a great team. As a result, its ratings have been growing since it premiered on the network. For instance, at the time of writing, it has 7.8/10 IMDb ratings.
House
Where does Drew Pritchard live now? The now-famous "junkyard genius" lives in Conwy, in the UK. Previously, he lived in a Methodist chapel. The church was in a worse condition when he moved there. Thanks to his creativity, he transformed it into one of the UK's best residences before selling it.
The former Drew Pritchard house was decorated with various ecclesiastical pieces such as kneelers, statues, an altar, and an Edwardian lavatory with a Georgian seat, of course. Interestingly, Mick Jagger from The Rolling Stones was the former owner of the lavatory.
How much is Drew Pritchard worth?
Considering he has been an antique dealer for close to three decades, Pritchard has accumulated a sizable fortune. Some sources estimate that Drew Pritchard worth is around $8 million. However, he is yet to come public about his wealth.
Drew Pritchard family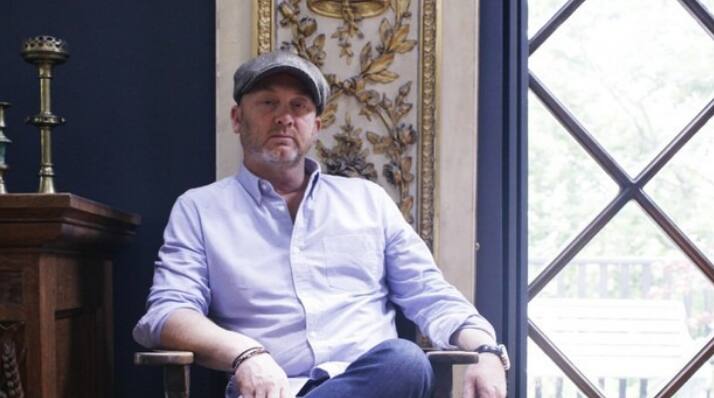 The 50-year-old is a family man. Unfortunately, he hardly shares much with the public regarding his personal life as he does with his career. Anyways, is Drew Pritchard in a relationship? No, he is presumably single. However, he was previously married to Rebecca Pritchard, a cast member from the Salvage Hunters show.
They divorced in 2017. Even so, the marriage between the ex-couple resulted in the birth of an unknown number of kids. The identities of Drew Pritchard children are yet to be established.
Despite them separating, they are still on good terms and co-parenting their kids. Also, the former Drew Pritchard wife has since kept his personal life away from the public eye. Does Rebecca Pritchard still work with Drew? Yes, the two are still on the show.
Why was Drew Pritchard banned from pubs?
He was involved in a fight with the husband of a woman he was allegedly having an affair with. The incident happened in February 2018 in Conwy, his hometown. He was put under pubwatch while his attacker (Janus Thomas) was fined a sum amounting to £14,440.
Drew Pritchard is, undeniably, one of the best treasure hunters in the UK. He has been in the business for a considerably long time, gaining sufficient experience in the field. He has transacted business with influential people such as Ralph Lauren, Annabel Elliot, and Marco Pierre White.
READ ALSO: Dennis Haysbert bio: Age, family, education, movies and series, net worth
Briefly.co.za published the exciting biography of Dennis Haysbert. He is a celebrated American actor and voice-over actor. Dennis is popularly known for playing President David Palmer in 24, an action drama television series.
Haysbert launched his acting career in 1978. He has since appeared in more than 135 movies and TV shows. Read more about the actor in the article.
Source: Briefly News