The pandemic has made most people glued to their houses. It caused most of the celebrities to create content from their homes; hence, we have had a glimpse of their luxurious residences. This list of the most expensive celebrity houses in South Africa will blow your mind. You will be shocked to find out the lavish lifestyle that the celebrities live.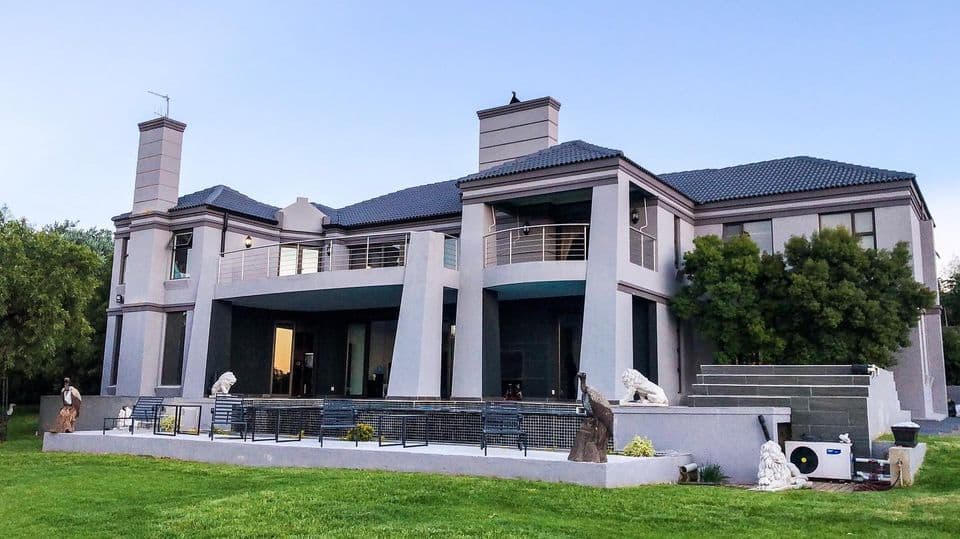 Owning a home is a dream for most people. Celebrities are not any different, and depending on their social status, some own the cosiest and most stylish houses. Their homes are a reflection of the life that they lead. The details of the most expensive celebrity houses in South Africa will change how you perceive some of them.
South African celebrities and their houses
Do you ever stop to ask what famous person has the most expensive house? If you have, you might want to read on for details on the greatest and most luxurious places of living. You will be startled by the high figures that some stars had to part with to own a residence.
1. Bonang Matheba
What celebrity has the nicest house? Queen B, as most people refer to her, is a lover of life, and it is not by accident that she is in this list of the posh South African celebrity houses. The gorgeous radio presenter and model owns an opulent home in the Waterfall Country Estate in Midrand, Gauteng. The estate is the most expensive in the country.
In 2018, Bonang invited Top Billing to her home and gave an exclusive tour of her little piece of heaven, and it was nothing short of luxury. According to speculations, the house cost a whopping R14 million.
2. Cassper Nyovest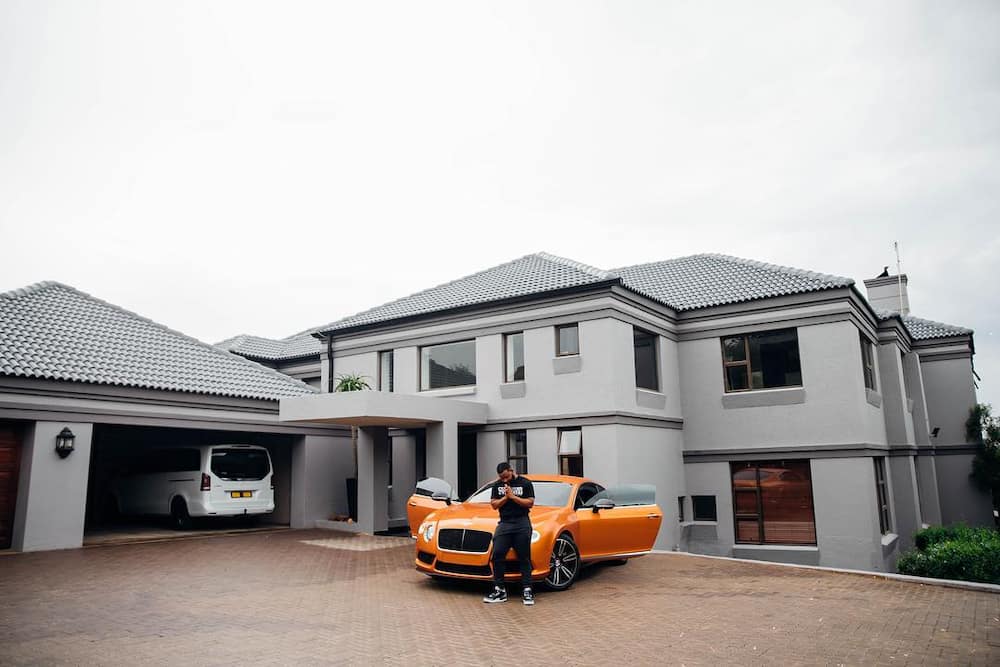 In the past decade, Cassper Nyovest has grown to become one of the wealthiest and most successful rappers in South Africa. His fashion sense is a reflection of how much he adores life, and his house is worth being featured on Top Billing.
The home, which he refers to as his dream house, is one of his most significant achievements, and he does not mind showcasing his success on social media. It is situated in Kyalami, Johannesburg, where he hosts numerous parties. It is also accessorised with some of the most expensive electronics, furniture, and equipment.
Where is the most expensive house in South Africa? According to the interview that he did with Top Billing, he revealed that he had parted with a whopping R10 million to get his dream.
READ ALSO: 20 most expensive houses in the world today
3. Sbusiso Leope "DJ Sbu"
Whoever thought that we would get to a time when African DJs would be rich enough to own some of the most expensive homes? DJ Sbu is one of the owners of the most expensive celebrity houses in South Africa. His luxurious home is also a place of work as it has an inbuilt recording studio. The worth of the house is approximated at R8 million.
4. Somizi
What celebrity has the largest home? Somgaga, as most people know him, has set a disclaimer of being a lover of life. Somizi is a food content creator, and the little snippets of his magnificent kitchen are proof of how magnificent his home is. He has an opulent lounge with genuine leather seats coupled up with clean sued seats. The angles of his house might convince you that he stays in a hotel.
In 2019, there were claims that he spent a whopping R6 million to acquire the space in the posh Zimbali Coastal Resort and Estate in KwaZulu-Natal.
READ ALSO: Woman builds 2 houses, appreciates God, says it's been a journey
5. Connie and Shona Ferguson
Connie and Shona Ferguson are known to be Mzansi power couple. The two have made a fortune out of their television company, and their lifestyle is nothing short of the hard work that they put in their careers. The little glimpse that they share on their social media pages is proof of the fancy lifestyle that they live. Their house is adorned with spiral staircases and a gigantic backyard.
6. DJ Zinhle
DJ Zinhle is one of the most successful female DJs in the male-dominated field. Besides her demanding career, she is also an industrious lady who would do everything that it takes to give her baby the life that she deserves. In 2019, she acquired her second house that boasts of some of the most exquisite interior and exterior finishing. Top Billing gave highlights of the house, and it looks like a palace.
7. Sophie Sedibe
Sophie Sedibe, an accomplished businesswoman and actress, let the media people into her home, and fans could not hide their excitement. The gold touch and glossy finish of the house are a reflection of the classy and stylish lady that Sophia Sedibe is. It is not by chance that it is one of the posh celebrity houses.
READ ALSO: Woman builds 2 houses, appreciates God, says it's been a journey
8. Tendai Beast Mtawarira
Tendai Mtawarira is one of the most accomplished rugby players in South Africa, and owning a cosy home is a testament to his success in the sport. His residence is situated on the North Coast. Top Billing has also featured this luxurious home.
9. Amanda Transkei
Amanda had a tumultuous life growing up, although, her past did not kill her passion for a beautiful future. She went from being an IT specialist to launching her consultancy firm. Putting this much effort in her career is an achievement enough to get a cosy home. Her home was also featured on Top Billing, and it boasts of a state-of-the-art kitchen and a gorgeous living area.
10. Hlengiwe Twala
Hlengiwe Twala is another personality that is a lover of life and owns a cosy home. The entrepreneur's classy house will leave you gasping for air. It has some of the most beautiful finishings that match its serene location, and it is ideal for the queen that she is. The house is situated in Hartbeespoort, and it was also featured on Top Billing.
By now, if someone asked you to state the celebrities with the most expensive houses in South Africa, you ought to have a few names on your fingertips. You are also in the best position to decide which one amongst the expensive celebrity houses in South Africa you love.
READ ALSO: 10 Most expensive houses in South Africa
Briefly.co.za published the details of the most expensive houses in South Africa. How much could you pay when it comes to purchasing a house? Would you buy a mansion worth a hundred million rands? The facts about the most expensive mansions in South Africa will help you evaluate whether you can buy them.
READ ALSO:
Emtee house 2020 - pics and worth
Here is the cheapest way to build a house in South Africa
South Africans in awe of beautiful mansions in rural KwaZulu-Natal