Andy Dick net worth, age, kids, wife, tattoos, TV shows, comedian
Andy Dick has been in the entertainment industry for over two decades and has made a name for himself over the years. His life, aside from his career, has been filled with many controversies and multiple legal implications. However, his career appears to be going well. Do you know Andy Dick net worth?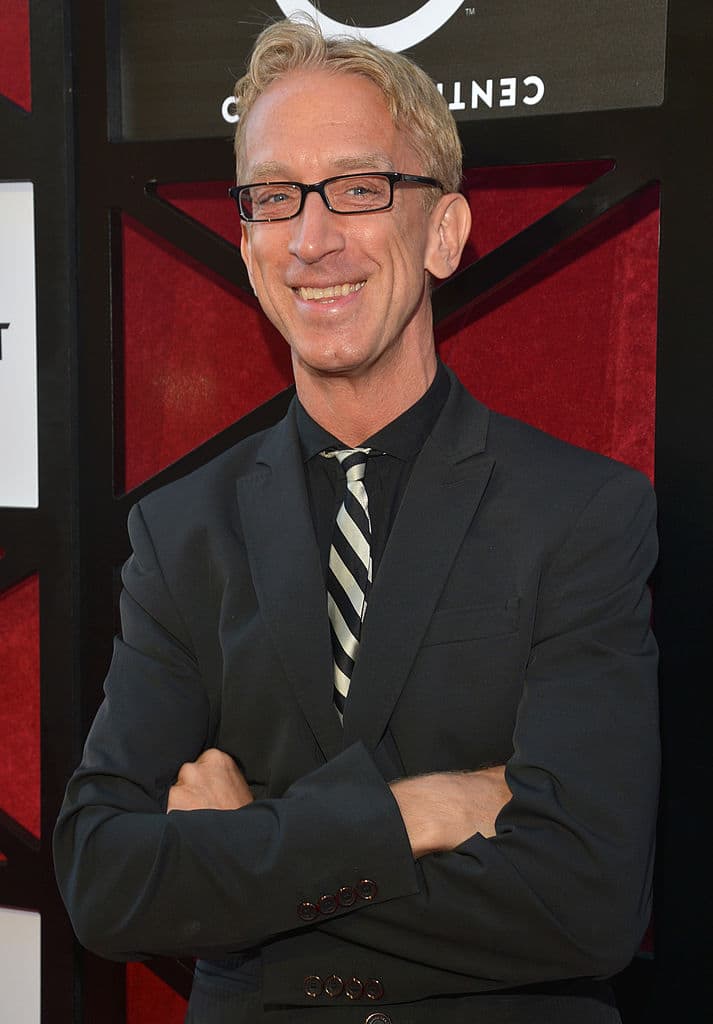 Andy Dick is a well-known comedian and actor in the industry. Nonetheless, do you know about his personal life? Read more to find out.
Andy Dick profile summary
Birth name: Andrew Thomlinson
Full name: Andrew Roane Dick
Place of birth: Charleston, South Carolina, U.S.A
Andy Dick date of birth: 21st December 1965
Age: 55 years
Gender: Male
Andy Dick height: 1.78m
Nationality: American
Andy Dick weight: 65kg
Profession: Actor, comedian, musician, television and film producer
Net worth: $3 million
Instagram: @andydick
Twitter: @andydick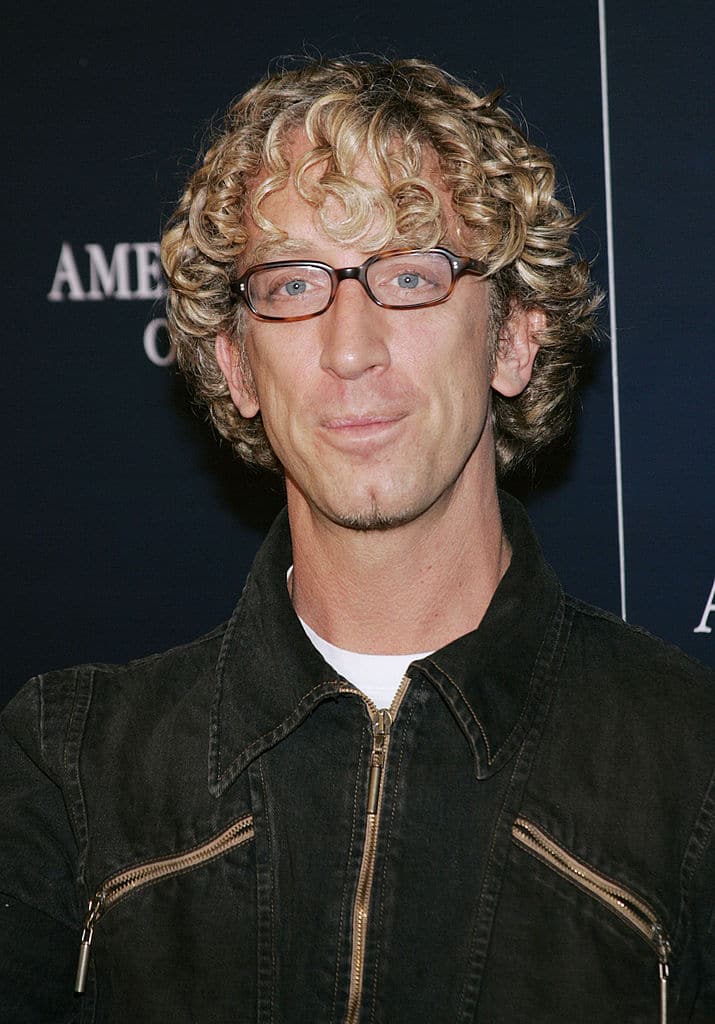 Andy Dick biography
The television personality, whose birth name is Andrew Thomlinson, was born on 21st December 1965 in Charleston, South Carolina, USA. His parents, Sue and Allen Dick, changed his name to Andrew Roane Dick after adopting him. He grew up in several states, including Connecticut, New York, and Pennsylvania, before settling in Chicago with his family.
He went to Lassiter High School in Georgia, and in 1983, in his senior year, he was elected as the homecoming king. He transferred to Joliet West High School in Joliet, Illinois, where he graduated in 1984. He joined Chicago's Second City and got into Illinois Wesleyan University after finishing high school. He studied in the university for one semester and later went to Columbia College Chicago, where he did most of his classes. Andy Dick age is 55 years as of 2021.
Who is Andy Dick wife?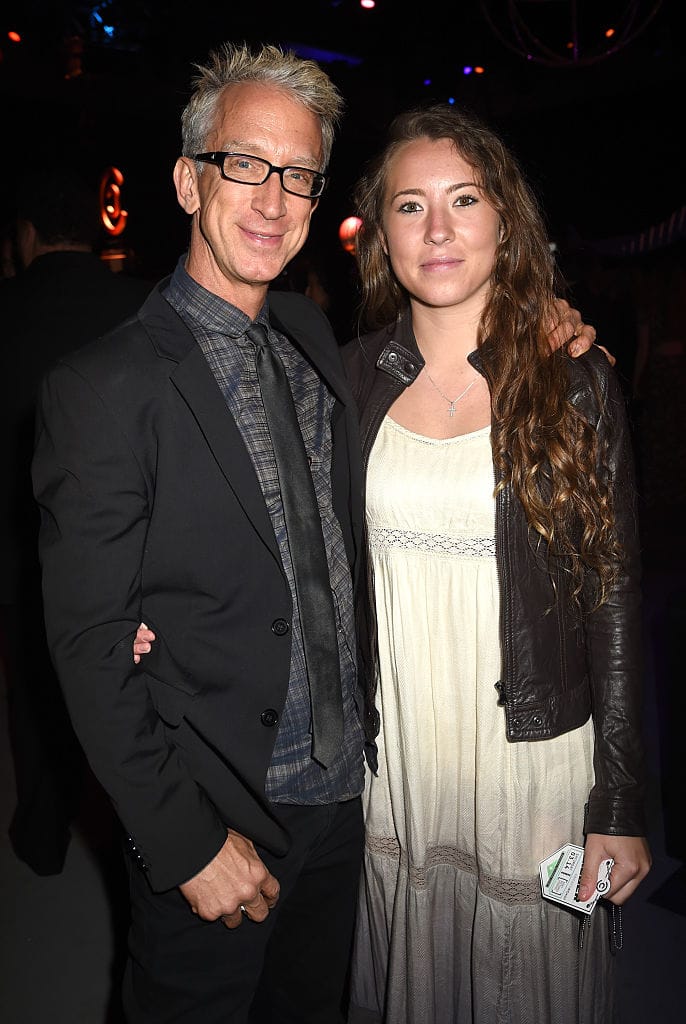 Dick got married to Ivone Kowalczyk, his first wife, from 1986 to 1990. The two bore one son, Lucas, who was born in 1988. The two, however, got divorced but lived together in a platonic relationship for the sake of their son. After the divorce, he got together with Lina Sved, whom he later married. Andy Dick kids with his second wife are Meg and Jacob. The two have been together since his first marriage ended; however, Lina filed for a restraining order for domestic violence in 2018, and he was required to move out. Since then, the two have been estranged, but there has not been any evidence of a divorce.
Earlier this year, he and Elisa Jordana, announced their engagement. However, there has been controversy surrounding their engagement. He was then caught on camera kissing his roommate, Kali Nolen, a few days after failing to show up for his wedding. Actress Nolen publicly claimed that the couple's engagement is not real since he is still married to Lina.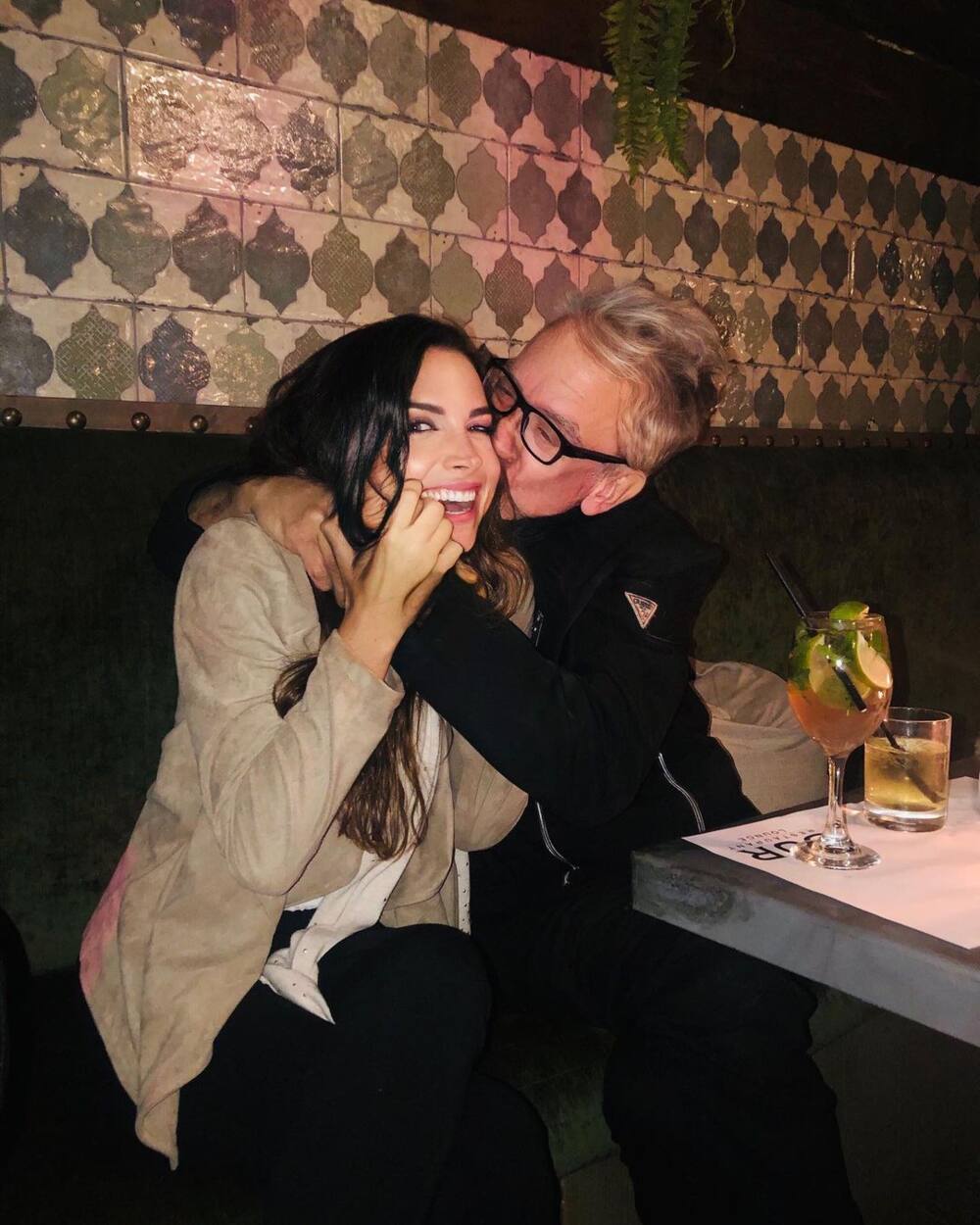 Career
The comedian's theatre appearances began while he was still at Lassiter High School. This continued while on campus, where he joined the iO Theatre. He has been on numerous television shows and films and has done multiple voiceovers. He has also produced several tracks and made appearances in other music videos. Andy Dick Community is among his popular castings. In the show, which he was part of in 2010/2011, he starred as Tiny Man and the helicopter pilot.
Andy Dick comedy career began when he debuted on TV in the show The Ben Stiller from 1992 to 1993. The show aired on Fox Network. He has also appeared on several shows, including The Comedy Central Roast.
Andy Dick TV shows
Here are some of the television shows he has appeared in:
1989: Anything but Love as Trell
1992–1993: The Ben Stiller Show as Various characters
1993: The Building as Joe
1995: Get Smart as Zach Smart
2000: Caitlin's Way as William
2000: Hey Arnold! as Monkeyman (voice)
2001–2002: The Andy Dick Show as Various characters
2002, 2008: Family Guy as Himself
2002–2003: Clone High as Mr Sheepman / various characters (voice)
2002–2006: Less Than Perfect as Owen Kronsky
2004: The Comedy Central Roast of Pamela Anderson as Himself
2005: The Comedy Central Roast of William Shatner as Himself
2007: E.R. as Tommy Brewer
2010: CSI: Crime Scene Investigation as Armory Dealer
2010, 2011: Community as Tiny Man / Helicopter Pilot
2014: Sharknado 2: The Second One as Officer Doyle
2016: The Lion Guard as Nuka (voice)
2016–2017: Love as Himself
2017–2018: Animals. as Andy (voice)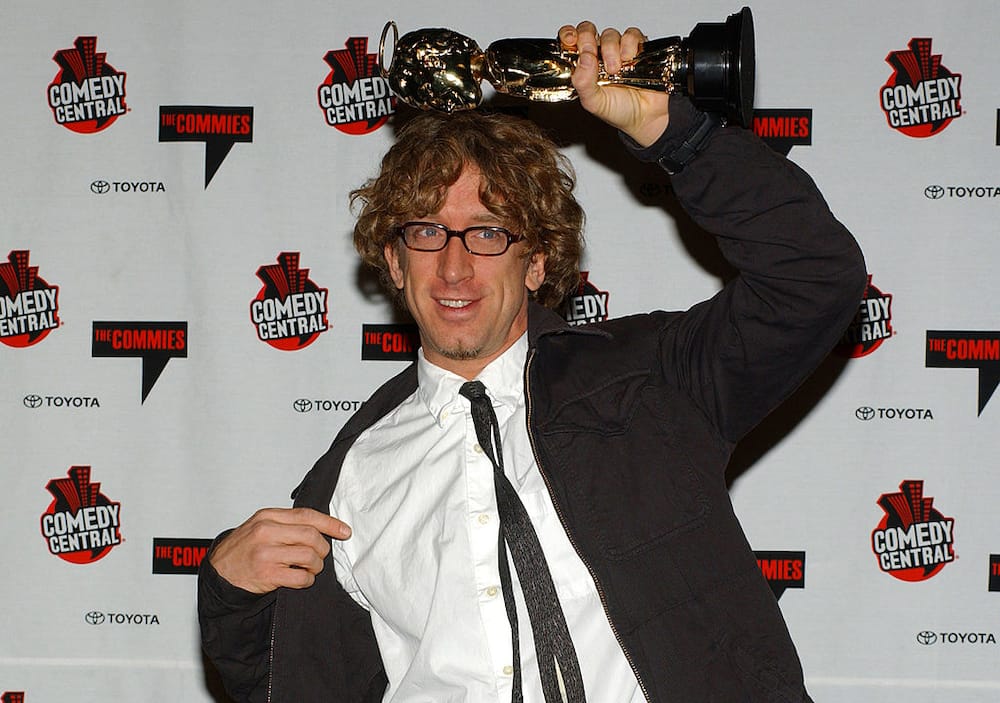 Andy Dick movies
Below is a collection of movies that he has starred in:
1989: Elvis Stories as Allen
1994: In the Army Now as Jack Kaufman
1997: Who's the Caboose? as Jason Reemer
1997: Best Men as Teddy
1998: Bongwater as Teddy
1998: The Lion King II: Simba's Pride as Nuka (voice)
2000: The Independent as Maitre d'
2000: Picking Up the Pieces as Father Buñuel
2001: Zoolander as Olga, The Masseuse
2001: Dr. Dolittle 2 as Lennie the Weasel (voice)
2003: The Hebrew Hammer as Damian Claus
2003: Scorched as Archie
2004: Larceny as Chris
2005: Hoodwinked! as Boingo (voice)
2006: Danny Roane: First Time Director as Danny Roane
2006: Queer Duck: The Movie as Elizabeth Taylor / Rex (voice)
2006: Love Hollywood Style as Bobby Ireland
2007: Blonde Ambition as Freddy
2007: Happily N'Ever After as Mambo (voice)
2012: The Reef 2: High Tide as Dylan (voice)
2015: L.A. Slasher as The Slasher (voice)
2016: A Winter Rose as Billy Joe
Personal life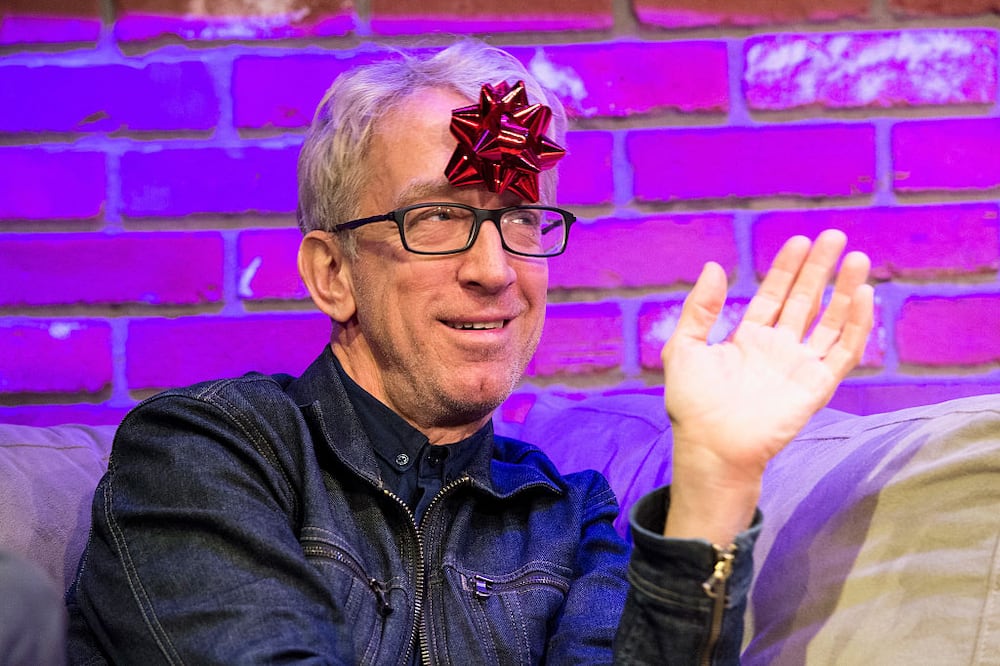 Andy Dick's smoking, alcohol, and drug habits have been a concern of his for many years. He has been to rehabilitation over fifteen times and even made an appearance on Dr Drew Pinsky show, Sober House. He has also been arrested severally with accusations of the possession of drugs.
According to Celebrity Net Worth, Andy Dick Tiger King actor has a net worth of $3 million. This is an accumulation of his total assets and extensive career in the entertainment industry.
Andy Dick net worth may not appear in comparison to many of the younger comedians. However, he is yet to retire, and many things can change in the days to come.
READ ALSO: Michael Moore net worth, age, movies, Rumble, podcast, shows
Briefly.co.za recently published a biography on Michael Moore, one of the most famous activists in the U.S. today.
The activist who is well known for his documentaries on social injustices and American politics has a relatively large following. He recently produced a podcast that had over twenty million downloads.
Source: Briefly News