Easy butter chicken recipe South Africa
Chicken dishes are a favourite for many all over the world. Many different recipes are already created, but different chefs develop new ones. There are also secret family recipes. All in all, what matters is getting the right flavour and taste for you and your loved ones. Get a simple and tasty butter chicken recipe here.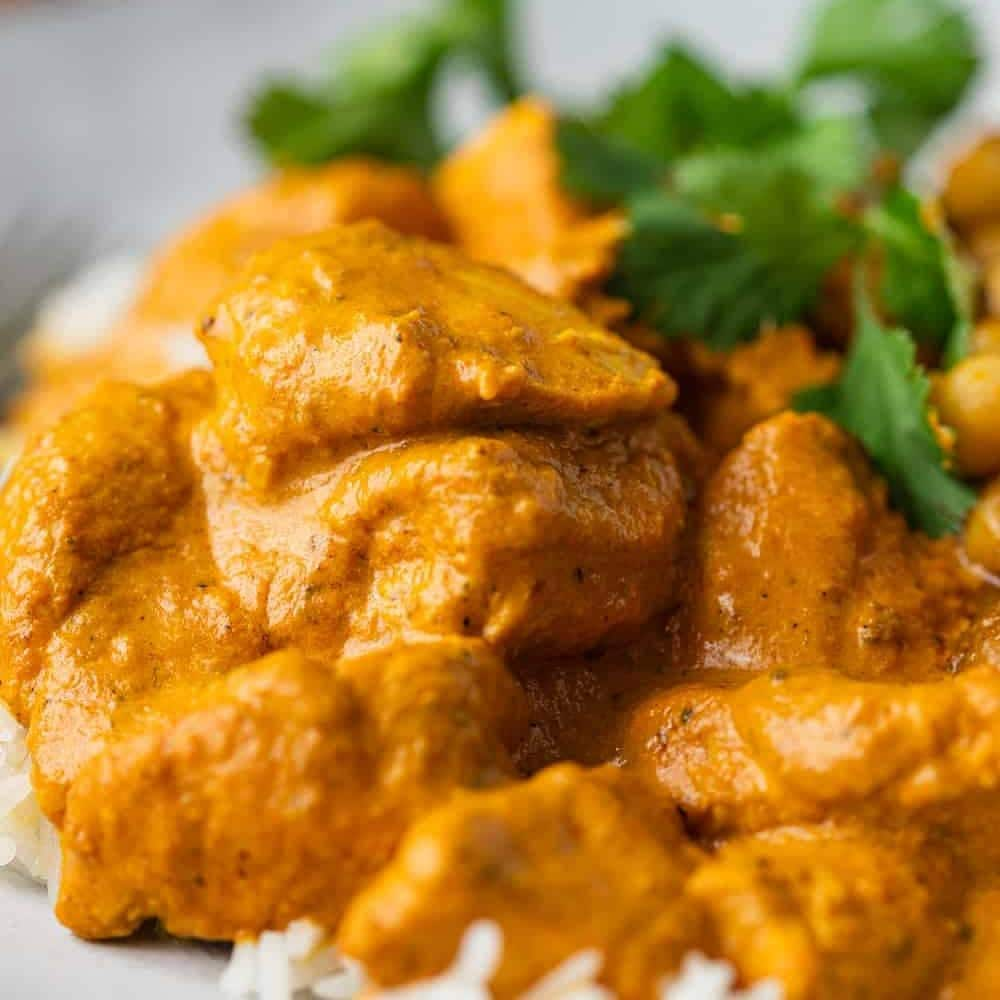 The chicken cooking process has a lot to do with time. Different methods will give different tastes depending on the time taken, especially for the preparation process. The recipe shown below is a butter chicken recipe halaal that everyone should try out. There is something about halaal recipes that always leave you craving for more.
Butter chicken recipe easy homemade cooking
Some people prefer an Indian and heavily spiced butter chicken recipe while others like it when it is plain. If it is too spicy, you only need to add extra cream to change its taste. To get a flavourful tasty dish, you should marinate it overnight. If you do not have time, marinate it for at least two hours.
Butter chicken ingredients
Three medium-sized chicken breast fillets cut into cubes
250ml fresh cream
100g real butter
Two teaspoons of tomato paste or one small tin
250ml thick Greek yoghurt
One tablespoon of oil
Two teaspoons of Jeera powder/ground Cumin
Two bay leaves
One diced large onion
Four teaspoons of finely grated ginger
410g tin of chopped tomatoes
Two tablespoons of masala /curry powder (hot) or one tablespoon (medium)
One teaspoon of dhania powder/ground coriander seeds
One teaspoon of turmeric
Two teaspoons crushed garlic
Curry leaves
READ ALSO: Easy homemade pecan nut pie recipe
Method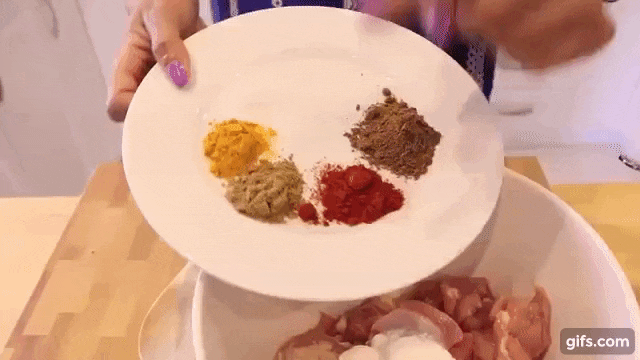 Mix the masala, curry powder, ginger, yoghurt, cumin garlic ground coriander, and turmeric in a bowl.
Place the pieces of chicken into the bowl and stir until they are well coated.
Leave the chicken to marinate for at least two hours.
Add oil in a pan and heat, and then add the onions and fry for 2-3 minutes until they are soft.
Pour in the marinated chicken pieces and sauce then sauté until the chicken begins to soften or when the sauce becomes thick.
Add the tomato paste and tomatoes then stir, then bring back to boil.
Add the bay leaves and curry.
Turn down the heat and let it simmer in low heat until the chicken is ready.
Add the cream and butter to the sauce and stir until it dissolves; however, make sure it does not boil since the cream will split.
Serve while it is hot and garnish with fresh coriander leaves.
Butter chicken recipe with yoghurt is done when marinating the chicken first. Add everything while cooking together with the marinade. The yoghurt gives the chicken tasty thick sauce.
READ ALSO: Easy burfee recipe with condensed milk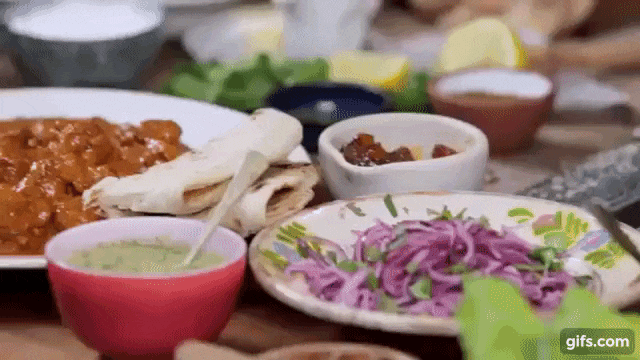 The butter chicken recipe with coconut milk gives the stew a creamy flavour. It is also a preferred liquid in cooking because it goes well with almost any type of seasoning.
Frequently asked questions
When it comes to preparing recipes such as this one, there tend to be some questions. This is probably because of different ideas on the ingredients and other processes in the recipe. Here are some of the most common questions.
How does Jamie Oliver make butter chicken?
Jamie Oliver is a popular chef who shares different recipes on YouTube with his fans. He prepared the butter chicken recipe together with Maunika Gowardhan. The recipe is divided into several parts. It starts with preparing the marinade for the chicken. The second step entails barbequing the marinated chicken skewers as the sauce is being prepared for around 20-25 minutes. The third step is putting the barbecued chicken into the cooking gravy so that it can soak in all the sweet, spicy, and smoky flavours in the sauce. Lastly, the dish is served hot, with naan together with other salad side dishes.
What do you serve with butter chicken?
You can serve the dish with your favourite rice, quinoa, or naan. Some people like to serve it with some simple salads or steamed vegetables. Butter chicken pasta is also a good option.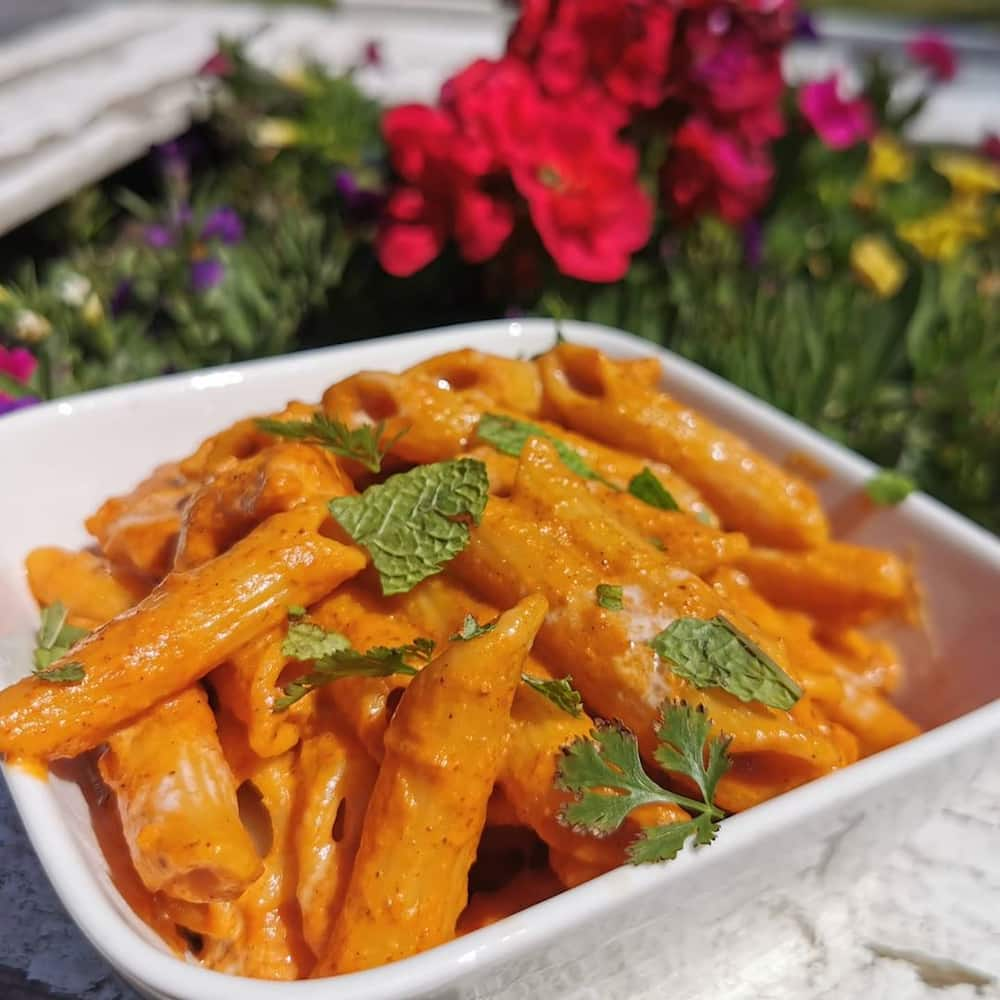 What is butter chicken sauce made of?
The contents of the sauce majorly depend on your ingredients. Different people have different recipes for the sauce, which are dependent on one's taste. For instance, some sauces have whipped or double cream while others prefer butter chicken recipe with coconut milk. It all depends on what you like and prefer.
How do I make my butter chicken thicker?
To make the sauce thicker, in a bowl, put in a tablespoon of cornflour then add 2-3 tablespoons of cold water and stir the mixture. Add the mixture into your sauce and simmer until the sauce becomes thick, which does not take a long time.
READ ALSO: Easy homemade naan bread recipe South Africa
Briefly.co.za has covered a simple and easy recipe that you can use to make naan bread. You can serve the dish with several other side dishes. However, butter chicken and naan is a favourite dish for many. It goes without saying that after cooking these recipes, they will be favourite for you too.
Whatever butter chicken recipe you prefer, do not be limited in trying out new things. Experiment with the spices and different ingredients until you get the taste you want. Enjoy yourself as you prepare this dish; it is all a labour of love.
READ ALSO:
Easy and best brownie recipe South Africa
Tips on how to cook gammon and ham
Best South Africa devilled eggs recipe
Source: Briefly News