Easy butter biscuit recipe
A butter biscuit recipe is an easy guide for baking. Why then does it not work for other people? There are things that you must know before you start baking. Go through the recipe to avoid forgetting mixing or adding some ingredients. Find out the definition of the cooking phrases and look for YouTube videos to learn the cooking style. Also, check if you have all the needed ingredients, appliances, and utensils.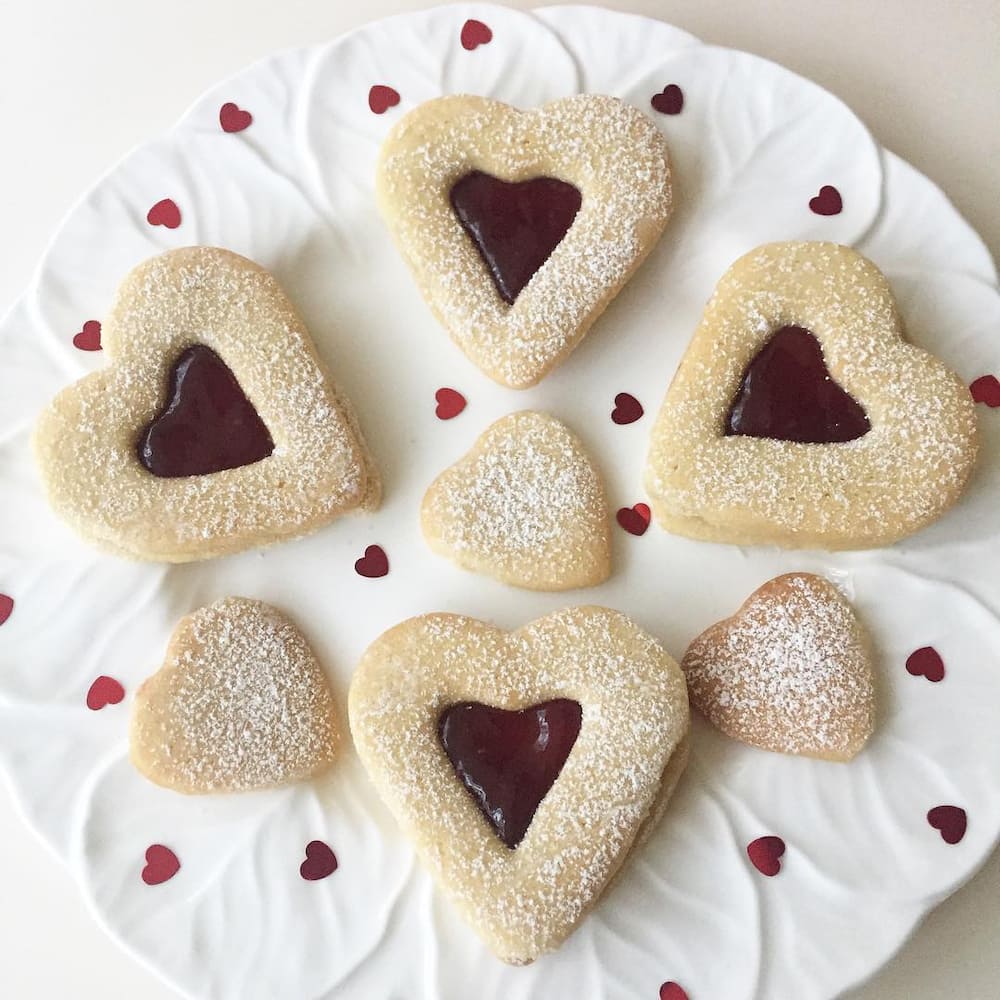 Avoid getting distracted while baking these biscuits so as not to add any extra ingredients or miss any of them. Measure the ingredients twice if necessary, but please do not guess the measurements.
How do you make butter biscuits?
If you have the necessary baking skills, you can add or remove some ideas from the recipe to match your style. However, stick to this butter biscuit recipe South Africa to learn a new and easier baking method. Now that you have discovered the necessary precautions for baking, let us get down to business.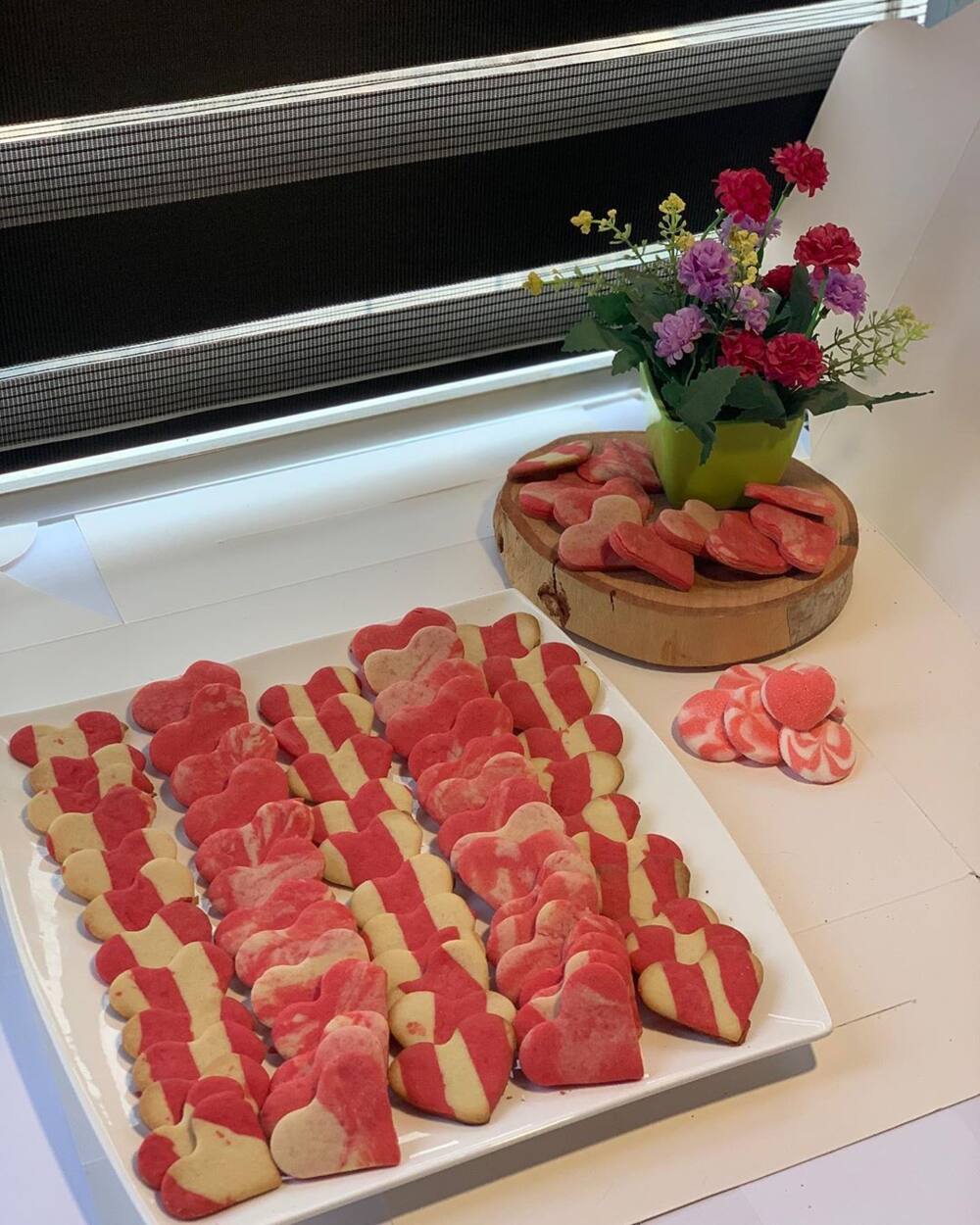 The simple homemade butter biscuit recipe
This biscuit recipe with butter has a lot of familiar ingredients that you can always have at your home. They can also be available at the nearest store to you.
Ingredients
2 cups all-purpose wheat flour
1 teaspoonful baking powder
125 g soft unsalted butter
1 tablespoonful milk
1/2 teaspoonful vanilla
2/3 cup powdered sugar
1 egg
2 tablespoonfuls icing sugar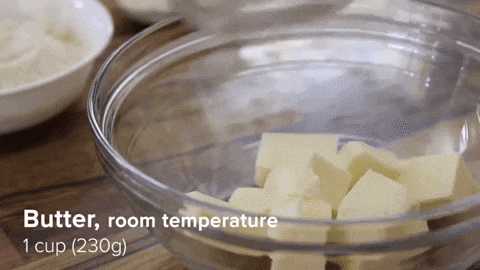 READ ALSO: Easy and best brownie recipe South Africa
Directions
Preheat the oven to 180°C.
Mix sugar, vanilla, and butter in a bowl using an electric mixer until you get a creamy and pale mixture.
Add the egg into the creamy batter and whisk until it evenly mixes in it.
Sift the baking powder and flour over the batter and stir for at least four minutes. Pour milk into the batter and stir thoroughly to make a soft dough.
Roll small balls of a thickness of two inches from the dough by measuring two spoonfuls of dough for each ball. You need to be gentle because if you roll thin balls, they will turn out hard and easy to break when eating them.
Line baking paper onto two baking trays. Place the balls of the dough onto the baking trays. Flatten the balls slightly on the tray to help the dough rise as it bakes in the oven.
Allow your biscuits to bake for about 15 minutes until they are golden. Check them regularly so that they do not burn. Your biscuits are ready.
Take the baked biscuits out of the oven. Place the baking trays with the biscuits on them onto the wire racks for them to cool completely.
Dust the biscuits with icing sugar to add more flavor. The biscuits are ready to be served
Preheat the oven, especially if the butter biscuit recipe requires high temperatures and a short time of cooking. If you skip this step, the biscuits will unevenly bake. Also, never open the oven for the first half time so that the steam gets trapped in the oven to help the dough rise.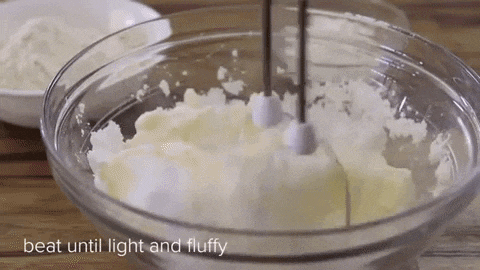 READ ALSO: Quick-make Marie biscuit brownies recipes
Flaky butter biscuits recipe
This easy butter biscuit recipe will help you make sweet and fluffy biscuits perfectly, even if it is your first time to bake them. If you have tried preparing cookies but failed, here is another recipe to use, but have more confidence in yourself this time.
Ingredients
2 cups all-purpose flour
1/4 teaspoonful baking soda
1 tablespoonful baking powder
1 1/4 teaspoonful salt
6 tablespoonfuls small pieces of cold unsalted butter
1 cup cold buttermilk or sour milk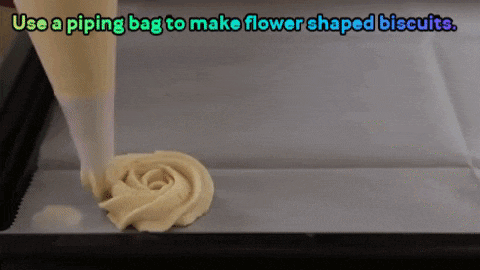 READ ALSO: How to make traditional lemon meringue pie
Directions
Preheat the oven to 240°C.
Whisk together the flour, baking powder, salt and baking soda in a bowl. Add the cold pieces of the unsalted butter pieces to the dry ingredients and stir until they are evenly mixed.
Pour the sour milk or cold buttermilk into the mixture (use only one) and stir using a spoon to get a sticky wet dough.
Gently pat out the dough on a lightly floured board until it is almost half an inch thick. You can add some flour while doing this if the mixture is too wet. Do not roll the dough with a rolling pin because you can unintentionally roll thin pieces that will be hard to chew after they are cooked.
Cut the dough into round pieces of your preferred size using a round cutter, but the pieces should not be larger than three inches. Arrange the pieces of dough close together in a buttered pan, baking dish, or a cake pan. Please put them in the oven immediately and allow them to bake for around 15 minutes at 240°C.
When they turn golden brown, your biscuits are ready for serving.
Remember that if step 4 and 5 seem complicated, pour the sticky wet dough that you have made in step 3 into a piping bag. Squeeze small portions of the dough out of the bag gently onto the buttered pan.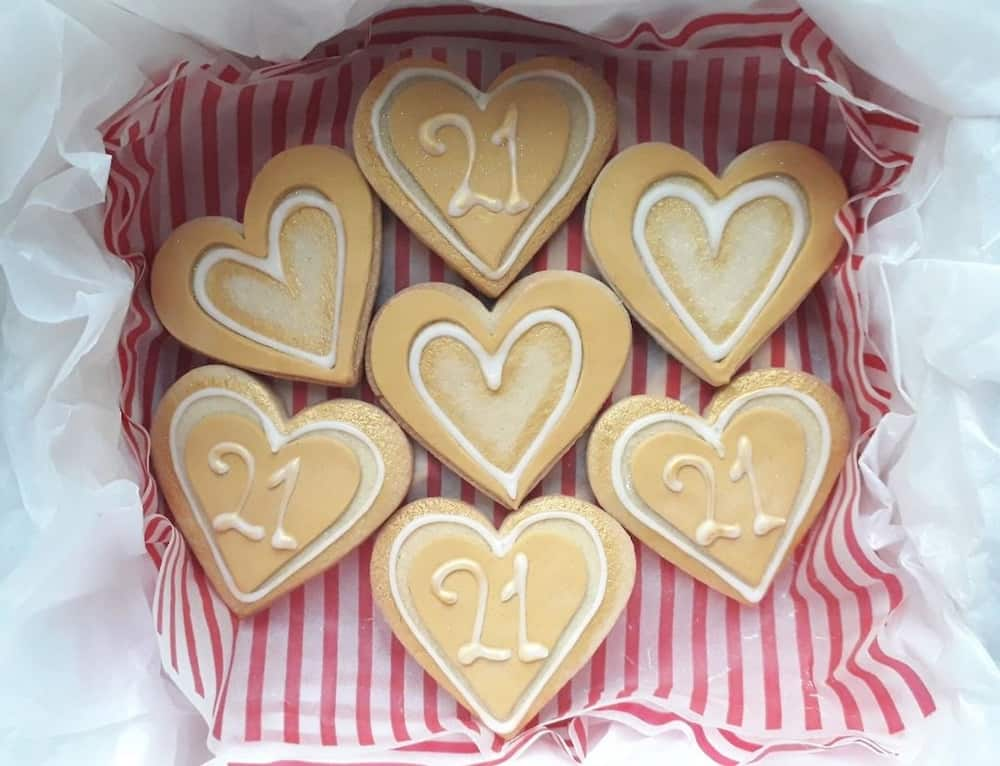 READ ALSO: Best chocolate cake recipe in South Africa
What is the best butter for baking?
Butter is among the most essential baking ingredients. It adds flavor and tenderness to the biscuits. Unsalted butter is the best since it allows you to control the amount of salt that you will use in the recipe. Some people prefer using margarine, but butter is better than margarine. Margarine has less fat and more water; thus, it makes thin cookies that spread out more while in the oven and may burn.
The above recipes are among the few recipes that make biscuit flavors that appeal to many people. Use more creative ideas like adding various spices to the recipe to make biscuits of varying flavors and textures that you fancy. It takes time and confidence to master baking skills; therefore, never give up on learning how to bake biscuits.
READ ALSO:
Easy microwave fudge recipes for food lovers
7 easy mince recipes for dinner
10 easy mince recipes South Africa
Source: Briefly News