Douw Steyn age, children, wife, education, cars, house and net worth
What comes to your mind when you hear Douw Steyn if not the property and riches that he possesses? Douw is one of the richest figures in South Africa. He is famous for being the founder of BGL Group, an insurance and financial service company. He is also renowned for being associated with Nelson Mandela, the one thing that might make you want to stop and ask, who is the owner of Steyn City? How about getting to know him more?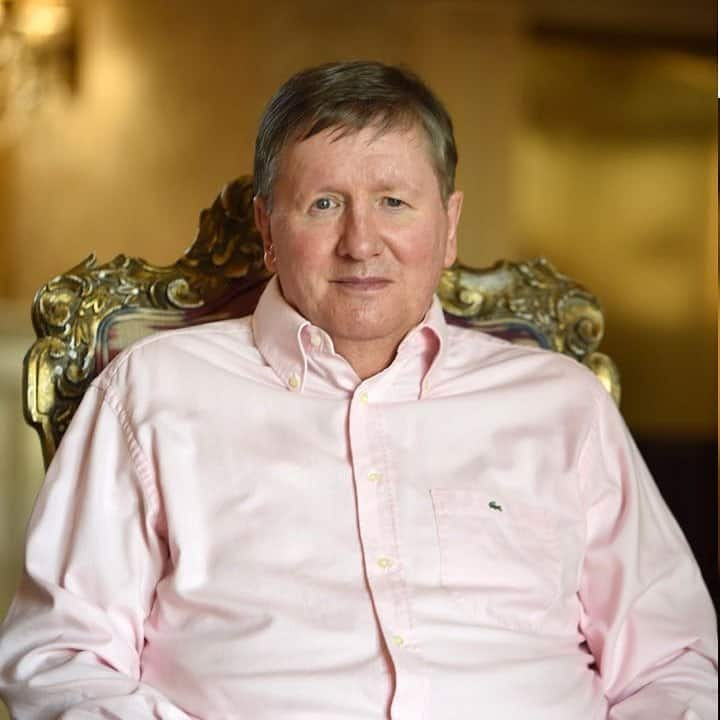 Douw Steyn is one of the names that you will not miss out on, especially when looking at some of the richest men in the country. He is famous for being among the top billionaires in the country. He was also a close friend of Nelson Mandela and even housed him for a couple of months after he had gotten out of prison in 1990. Most people would be interested in knowing how he managed to amass so much wealth to become a billionaire.
Douw Steyn biography
These are some of the key details about the Steyn City owner that you could be interested in.
READ ALSO: Billionaires' bizarre spending habits: Is money really a drug?
Douw Steyn age
The latter was born on 19th December 1952. As of date, he is sixty-six years old although he will be turning sixty-seven in a couple of weeks.
Douw Steyn education
Douw attended school in Linden in Johannesburg. He, later on, proceeded to Potchefstroom University for Christian Higher Education for his undergraduate levels. This was in 1978.
Douw Steyn family
The latter tries as much as possible to keep his family affairs private. These are some of the details that are available about his family.
Douw Steyn wife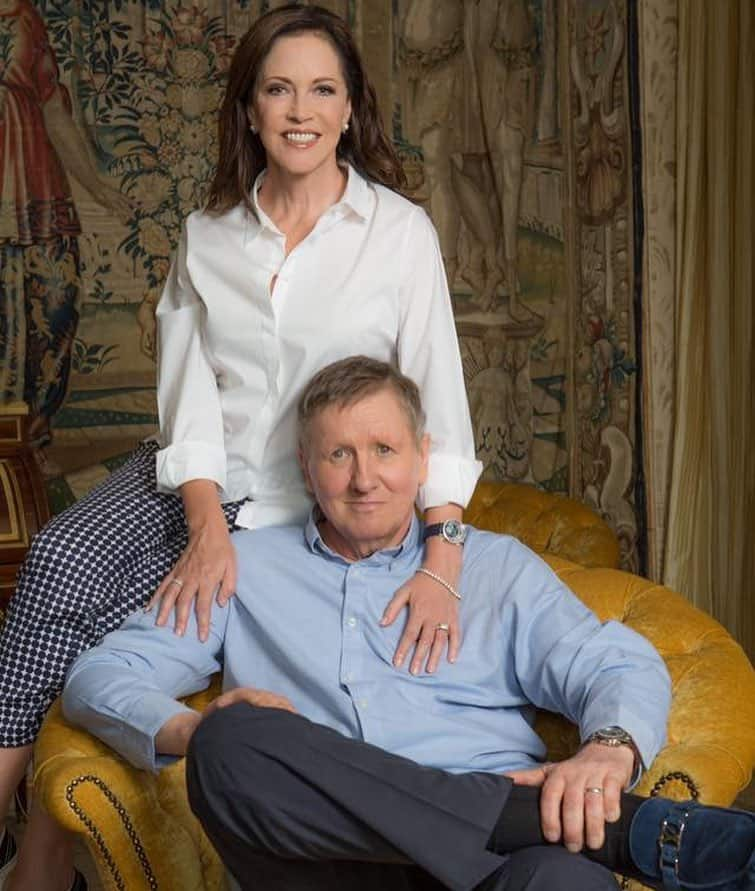 The name of Douw Steyn wife is Carolyn Steyn. Most people refer to her as 'the billionaire's wife'. If you thought that she earned her fame and popularity from her association with her husband, you could be wrong. The latter curved her career as an actress when she relocated from Johannesburg to Hollywood. Her breakthrough came ten years after she had moved to the USA. She has featured in some of the best-selling Hollywood movies.
Besides acting, Carolyn is famous for running an initiative called 67 Blankets. Through her initiative, Carolyn has touched the lives of most of the needy South Africans with warmth, a move that she believes is the one way of commemorating the life of the legendary Nelson Mandela.
In February 2013, Douw married Carolyn Barkhuizen in a beautiful wedding that was held in Saxon Boutique Hotel. The wedding was attended by some of the most prominent figures in the country, among them: Graca Machel, Michael de Pinna and Timothy Moloi to mention a few.
Douw Steyn children
For the longest time, Douw has stayed away from the limelight. This, therefore makes the details about his family concealed. He, however, has one son. The name of Douw Steyn son is Tjaart Steyn. Tjaart has also tried to keep off the life of being on the limelight, especially since he is associated with a wealthy man. He, however, got involved with a man who tried to extort some money from him and that incident caught people's ears.
Douw Steyn house
The latter amassed a significant amount of wealth and is one of the richest men in South Africa. His lifestyle and the properties that he owns are proof of how rich he is. He has gotten into the country's books of history for housing Nelson Mandela in his house that he later on turned into a hotel.
Palazzo Steyn
If you are into the billionaires craze, you must have heard of Palazzo Steyn. This is Douw's palace which worth is believed to be R250 million. The castle is situated on a 3,000 square metre piece of land. The construction of the home was finalised four years ago, and it was declared as the most expensive home in South Africa. The unique thing about the palace is that it comprises of classical Italian design. In contrast, the outside of the castle features some styles from the Middle East, Europe, Africa and India. Snippets of the house were featured on Top Billing.
Steyn City
You might have heard of Steyn City and stopped to ask, who owns Steyn City? If your thoughts had related the project to Douw, the South African tycoon, you are not far from reality. The project is an 800-hectare piece of land that is in the process of being turned into an estate. It is situated between Pretoria and Johannesburg.
Steyn City Properties, under the leadership of its CEO, Giuseppe Plumari, recently gave its plan for 2020. The company looks forward to improving infrastructure as a strategy of marketing the housing units that the company has constructed. Some of the targeted areas include roads, sewerage and water.
Douw Steyn cars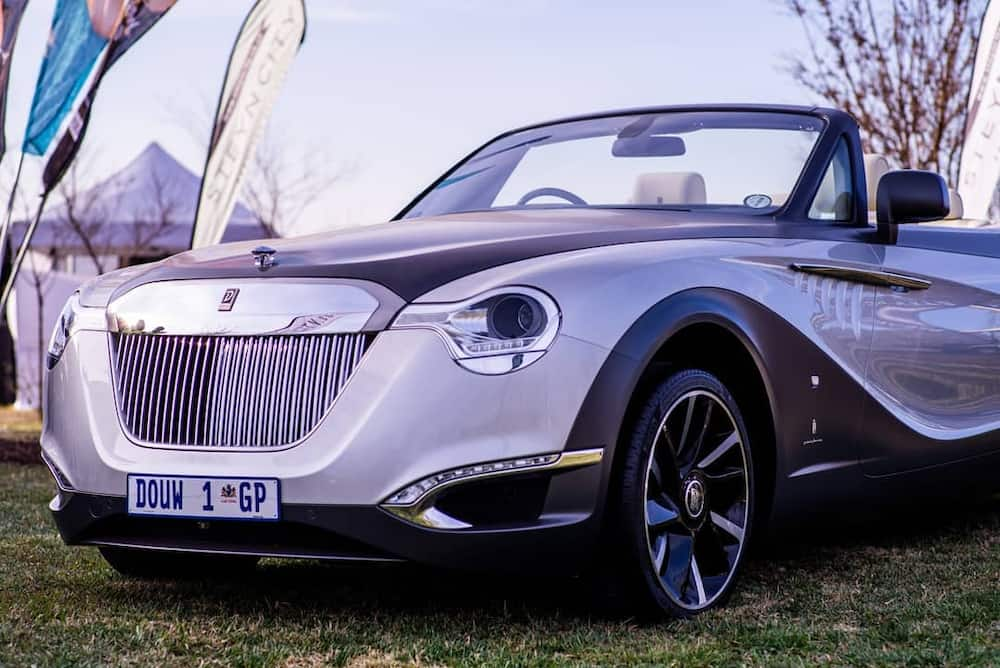 Interestingly, Douw is also into owning stylish and classy rides. His list of rides will amaze you. He owns a custom-made Rolls-Royce!
Douw Steyn net worth
How much is Douw Steyn worth? This is one question that has crossed the minds of most people. The latter has a net worth of R16.7 billion. With such a figure, you would expect to find his name in the Forbes Billionaires list. He, however, is not on the list because his property is not invested in publicly listed companies.
A good fraction of his worth has been influenced by business. He is a successful businessman who spent the better part of his life investing in the insurance business. He is the founder and owner of BGL Group. The company deals with insurance and financial services. He has also ventured into the construction business as he is the owner of Steyn City, a project looking forward to construction an estate between Johannesburg and Pretoria.
Douw Steyn has for the longest time been among the top richest men in South Africa. Owning Steyn City has brought out his entrepreneurial nature as he has invested in a sector that guarantees to fetch him very high returns.
READ ALSO:
Luxury: A look inside 5 of South Africa's most spectacular mansions
A look inside SA billionaire Douw Steyn's spectacular home
Meet 8 of South Africa's billionaires
Source: Briefly News