Quick and easy homemade pizza dough recipe
Knowing how to cook with tons of different recipes is like being a soldier with all your weapons set. Pizza is among the delicacies enjoyed in almost every part of the world. It is vital that you are careful when it comes to preparation because you don't want it too hard or anything going wrong. Before preparing anything else, the dough should be your priority. Here is an easy pizza dough recipe you can try out even if you are just a beginner.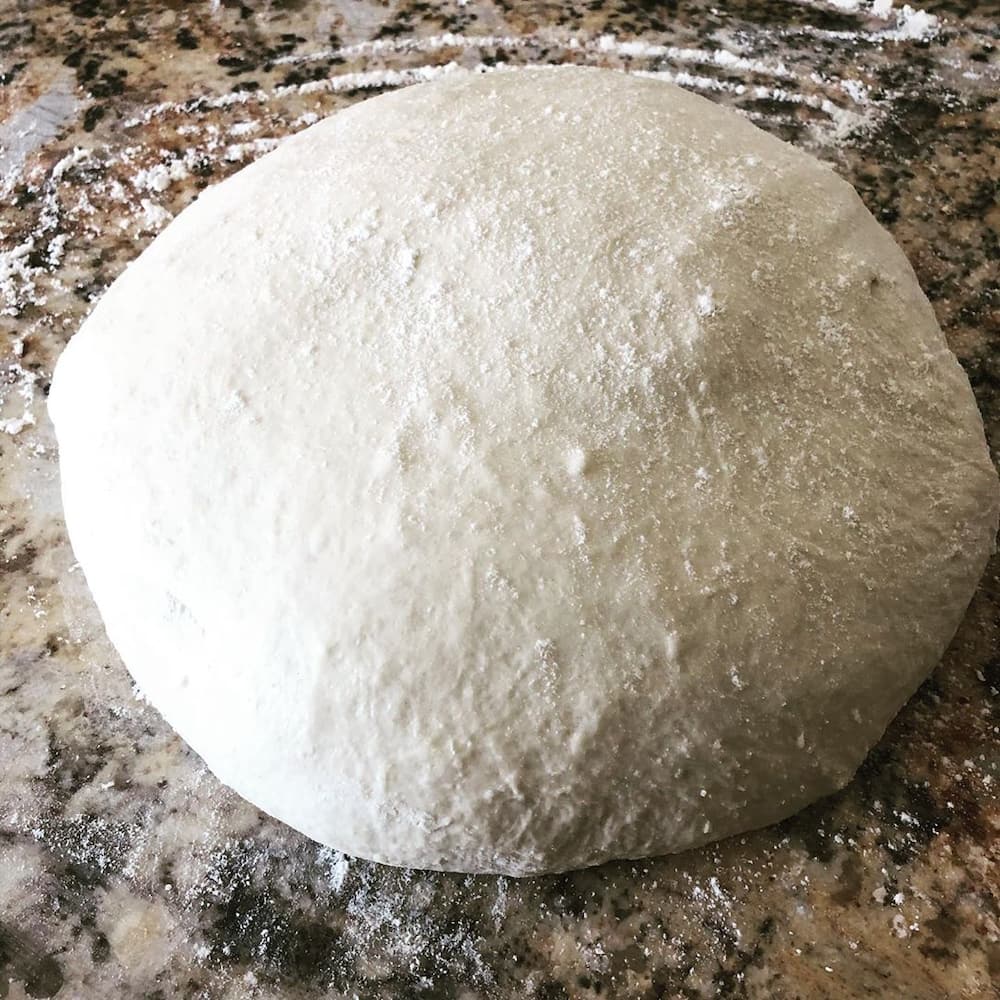 When it comes to preparing any dishes, you need to have the end result taste and texture in mind. Therefore, before you start cooking or any preparation, it is essential to have all your ingredients ready for use.
How to make pizza dough South Africa
There are different types of flours you can use when preparing the dough. You can choose to make the pizza dough with cake flour, all-purpose flour, or even bread flour. Each of these flours gives a different texture to the pizza because each differs in the amount of gluten. For instance, all-purpose flour has a high gluten content, so it gives a more chewy texture, whereas the cake flour gives it an airy and light texture. You can also choose to prepare the pizza dough recipe with yeast or without it.
Pizza dough recipe ingredients with yeast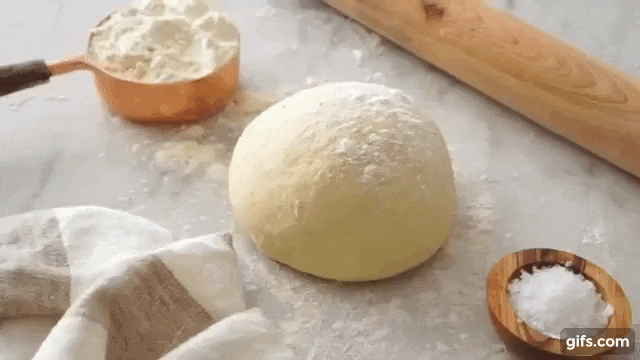 Four and a half cups (600 grams) all-purpose flour/whole wheat/bread flour plus extra for kneading
Two teaspoons maple syrup or sugar
Half teaspoon active dry yeast
One teaspoon fine salt
One and a quarter cups (300 grams) water
Three tablespoons (35 grams) olive oil
Half a cup (125 grams) Greek yoghurt
Method
Mix all the ingredients into a bowl and knead until you get a sticky consistency.
Wrap the bowl with plastic and let it sit for 8-12 hours.
Note: If you do not have 8 hours, put in three teaspoons of yeast instead as it will ferment faster; however, it will not give the same flavour as the one fermented for eight hours or more.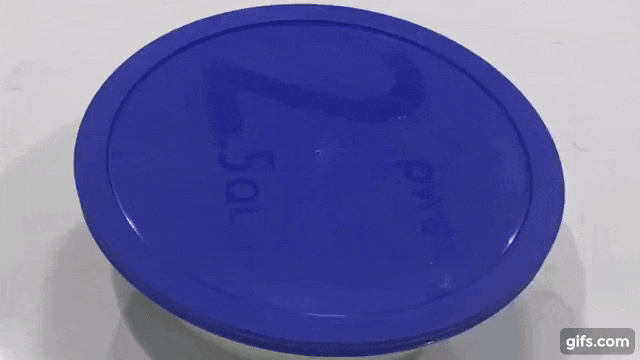 3. Once you see it is ready, divide the dough into two halves and shape each into balls
4. Pour some flour onto your working area or baking paper and place one of the pieces.
5. Flatten it with your hands while stretching it in a circular motion from the centre to the edges to make a large disc.
6. Let it rest for twenty minutes while you do the same for the other piece.
7. There you have it. Your dough is now ready for baking as you prepare the pizza sauce.
If you want to do a pizza dough recipe thin crust, you can use bread flour, which also gives it a crispy crust from the outside. For the pizza dough recipe with yoghurt, you can use Greek yoghurt. The yoghurt helps in hydrating the dough while keeping it tender and adding an extra taste to it.
How to make pizza dough recipe without yeast
If you decide not to use yeast, you can use all-purpose flour instead. This is a pizza dough recipe easy to follow, even for beginners.
1. Combine baking powder, all-purpose flour, and salt in a mixing bowl and properly mix them.
2. After this, mix oil and water in a cup or jug.
3. Pour the oil and water mixture slowly into the bowl with the flour.
4. You can use your hands or a wooden spoon to knead it until it is soft but not sticky.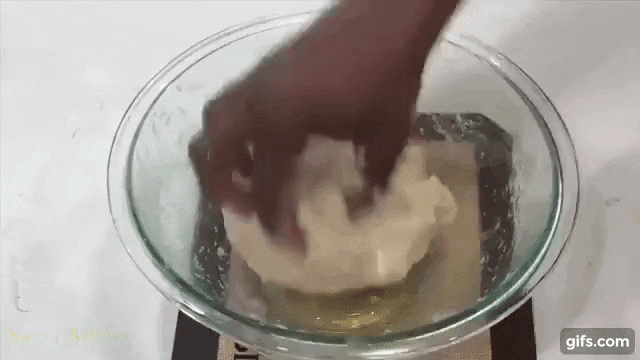 5. If you feel it is too dry, add little water until it is soft.
6. If it is too sticky, add a teaspoon of flour at a time.
7. Always pour the water in step number three slowly as you continue kneading to avoid putting in excess water.
8. After you are done kneading, you can put the dough in an airtight container if you do not plan on using it immediately, and then put it in the fridge for up to 24 hours. This will prevent it from changing its flavour and texture.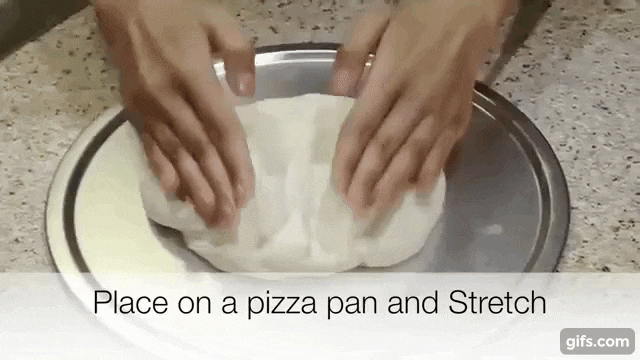 Frequently asked questions
There are different recipes that you can find online to make the dough. If you are pro, you can decide to change a few things and create your recipe. Here are some of the frequently asked questions that can help you further in this fun adventure:
How do you make pizza dough from scratch?
Some people find the flour, salt, oil, and water too plain, so they add some spices and herbs, such as garlic. Then, you can follow either of the processes above.
What can be made from pizza dough?
Here are a few things you can make that are not pizza:
Quick Calzones
Pita Bread
Grilled Cheese & Tomato Flatbreads
Baguette
Scallion Pancakes
Crackers
Dinner Rolls
READ ALSO: How to prepare the best South African Braai Broodjies
Similar to a naan recipe covered by Briefly.co.za, the preparation process of the dough greatly affects the end result of the dish that you are preparing. It is, therefore, very vital that you pay attention to the details in this step.
Enjoy yourself as you prepare for your next cooking adventure with this easy pizza dough recipe. Do not feel discouraged if you do not get it right the first time, as there is always room for improvement.
Source: Briefly News