Easy crunchies recipe: South Africa style
Keep hunger away, and treat your family and friends with the delicious homemade cookies with this crunchy recipe. Follow this crunchies recipe made in the South Africa style to get the best cookies. They are easy to make at home using simple and available ingredients and are suitable for people of all ages including kids since they are neither too sweet nor hard.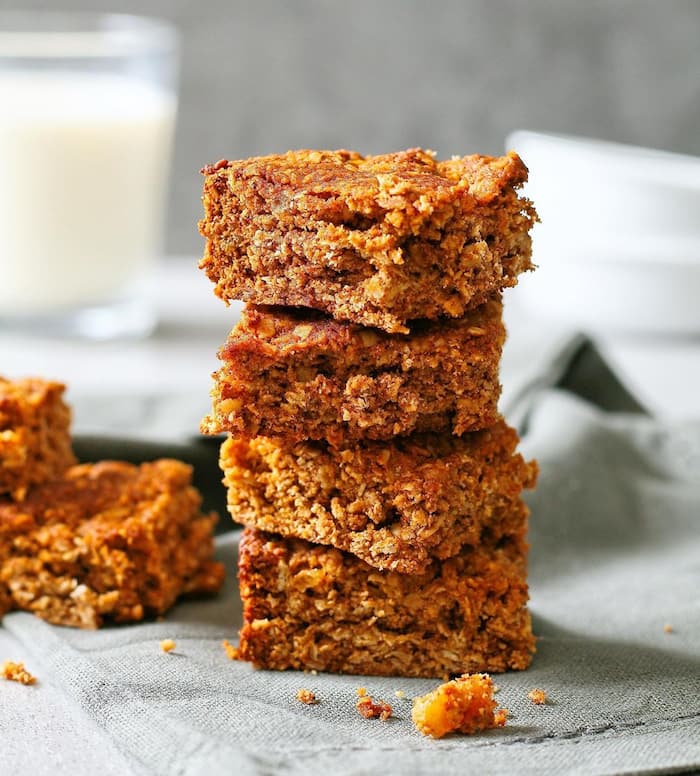 This crunchies recipe ensures that you get original cookies that you can eat during breakfast, birthday parties, serve your guests with coffee or surprise your loved ones once in a while. For you to make it right, you need to follow every step to ensure it comes out right.
READ ALSO: How to make easy ginger biscuits in South Africa
If you want to maintain a healthy diet with the crunchies biscuits, you can fortify them with raisins, sunflower, and pumpkin seeds for more nutrients. For a diabetic crunchies recipe, you can use gluten-free flour, like rice flour, for example. A crunchie recipe with rice flour will make the best gluten-free snacks that you can give patients who have diabetes and those barred from eating food with gluten products.
The crunchies take only 40 minutes with the first 10 minutes being for preparation and 30 minutes for baking.
Ingredients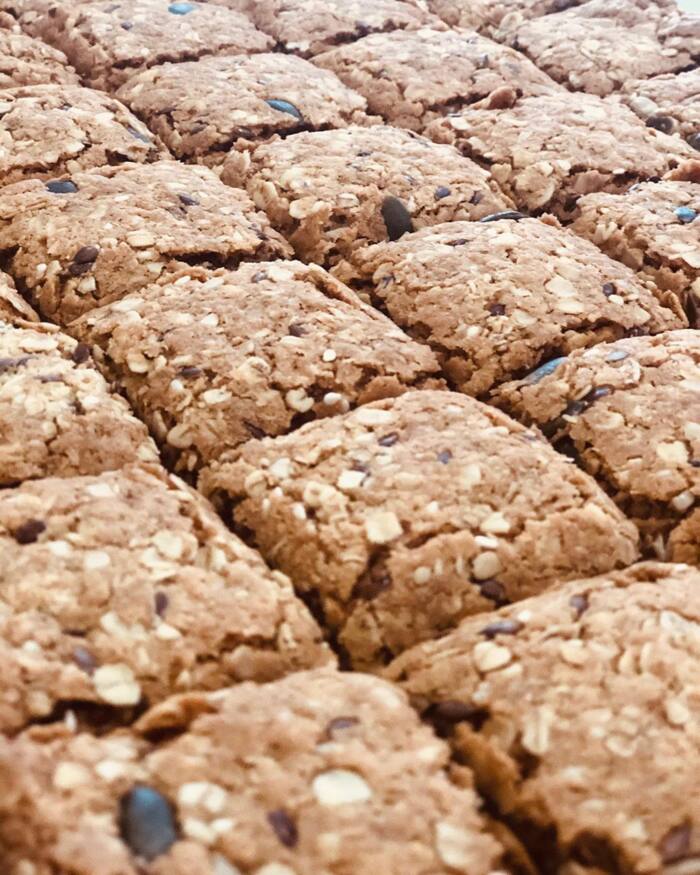 Salt to taste
Oats 2 cups if you like oat crunchies
Flour 1 cup
Golden syrup 2 tablespoon
Margarine 250g
Brown Sugar 1 cup
Baking soda 1 teaspoon
Nutmeg spice
Cinnamon spice
Sliced almonds
READ ALSO: Classic South African hertzoggies recipe
How to make Crunchies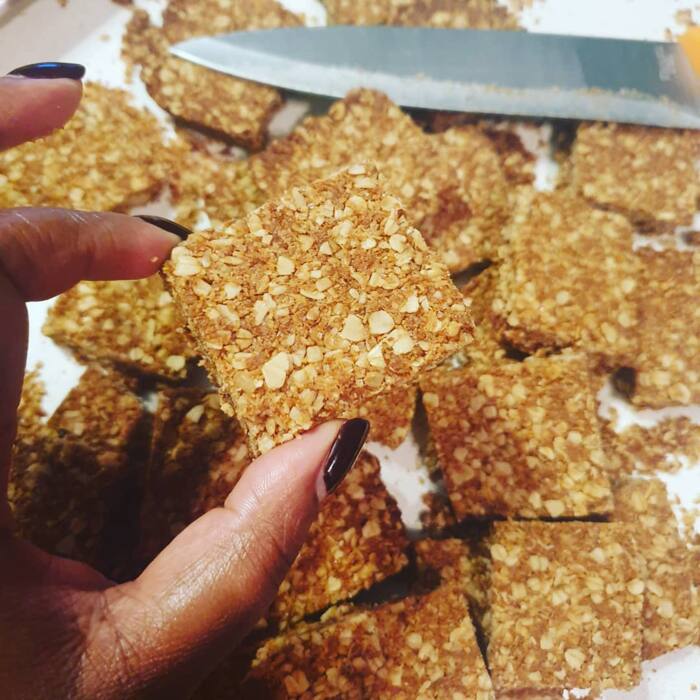 Prepare your baking pan and grease it with cooking oil. The size of the baking sheet will depend on whether you want thin or thick crunchies. Thin crunchies bake the best.
Using a microwave-safe bowl, mix the margarine, salt, brown sugar, and syrup and put it in the microwave to melt for up to 4 minutes then mix with baking soda.
Using a large bowl, mix up all other ingredients - these include flour, oatmeal, spices, coconut and sliced almonds.
Mix the butter mixture with the bowl of oatmeal and let them mix thoroughly for best oats crunchies.
In your greased baking sheet, press all the mixture using a parchment paper for it to smoothen up.
Bake for the first 10-15 minutes at 325 degrees, and then reduce heat to 300 degrees for the last 10 minutes until your snacks are golden brown.
Remove from the oven and cut it in pieces while it is still warm and soft. Give it a few minutes and remove it from the baking pan.
Put it on a newspaper of serviette to remove excess oil. Give it time to harden before you serve.
If you are not ready to eat, you can store it for a week in an airtight container.
READ ALSO: 3 best cremora tart recipes worth your while
This easy crunchie recipe is best for those people who like cookies.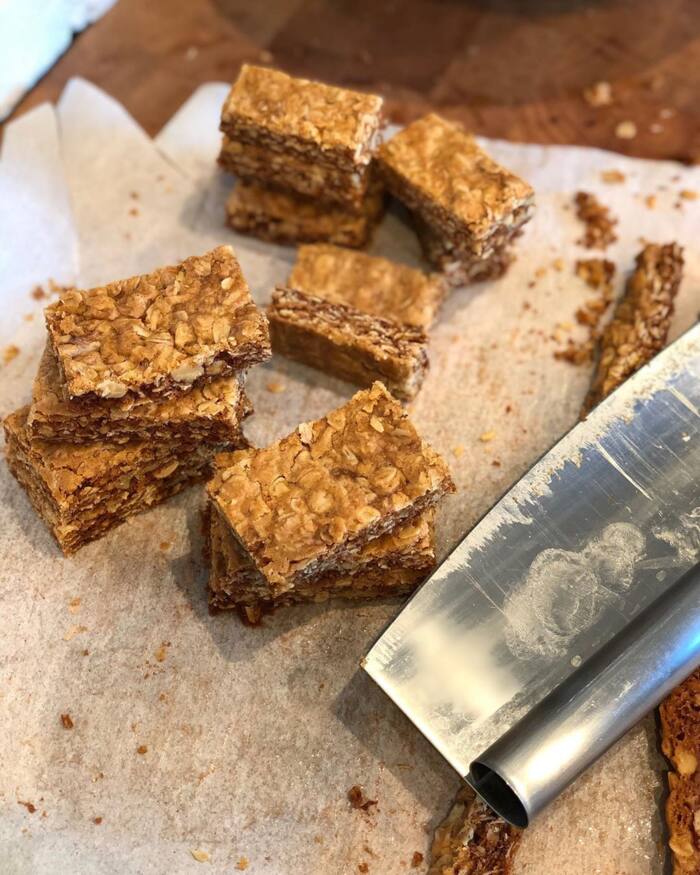 The majority of people do not like high carbohydrate diets and so banting crunchies recipe ensures you get to enjoy a low-carbohydrate, moderate protein, and high-fat cookie.
With this crunchies recipe, never keep your cookie jar empty. Always make them, and your kids will keep the memories forever. Kids love crispy snacks and this is a simple and easy way to make them happy.
READ ALSO:
Shoprite apologises after photos of a rat feasting on pastries goes viral
How to cook spinach the South African way
Source: Briefly.co.za